Five Takeaways From Snap's Poor Earnings Report
Christian Hetrick
Christian Hetrick is dot.LA's Entertainment Tech Reporter. He was formerly a business reporter for the Philadelphia Inquirer and reported on New Jersey politics for the Observer and the Press of Atlantic City.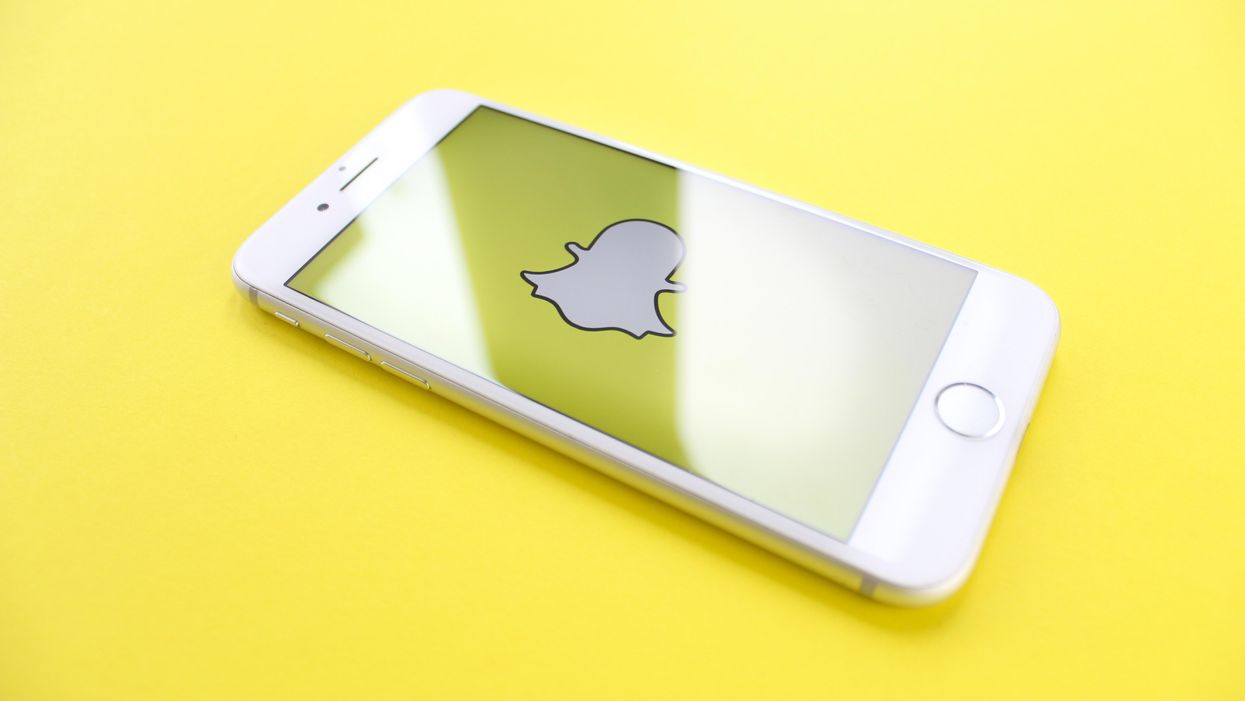 Social media giant Snap's tough year continues.
The Santa Monica-based company reported disappointing financial results on Thursday as the second quarter "proved more challenging" than it expected. The photo-sharing app now plans to "substantially" slow its hiring as it grapples with declining demand for its core advertising business, Snap said in a letter to shareholders.
---
Snap earned $1.11 billion in revenue from April through June, narrowly missing Wall Street's expectations. But those estimates were already scaled back after Snap warned in May that this would be a rough quarter. The company also reported a net loss of $422 million, compared to $152 million during the same period last year.
"Our financial results for Q2 do not reflect the scale of our ambition," the letter said. "We are not satisfied with the results we are delivering, regardless of the current headwinds."
Here are a few takeaways from Snap's poor earnings report:
Snap blames the economy and Apple (sort of)
Snap said economic headwinds like inflation are disrupting the digital ad market. Marketers have generally slashed their ad spending lately amid fears that the economy is headed toward a recession. Snap's sales grew just 13% during the second quarter, a decline of 25 percentage points from the previous quarter.
Advertising spending "is among the very few line items in a company's cost structure that they can reduce immediately in response to pressure on their top line," Snap CFO Derek Andersen said during the company's earnings call. "We see this dynamic within our business as advertisers have lowered their budgets."
On top of that, Snap is still grappling with Apple's decision to restrict how users are tracked on mobile devices. Beginning in April, Apple allowed consumers to opt out of tracking by software apps, making it harder for them to effectively target users with ads. The social media firm is working to improve its ad measurement tools to show clients their campaigns are effective—without the availability of users' personal information.
Although Snap didn't call out Apple by name, its shareholder letter said recent "platform policy changes" have "upended more than a decade of advertising industry standards."
The Rise of TikTok Doesn't Help Either
Snap's disappointing quarter can't be blamed entirely on the economy or Apple's privacy policies. The social media app noted it facing "increased competition," too.
Snap is contending with the rise of TikTok, the Culver City-based video sharing app that was the most visited website in the world last year. TikTok is expected to generate more ad revenue than Snapchat and Twitter combined this year, Insider Intelligence researchers have predicted.
"Competition—whether it's with TikTok or any of the other very large, sophisticated players in the space—has only intensified," Andersen said.
Snap has responded with a TikTok clone called Spotlight, which similarly lets users swipe through short-form videos. The company said users' total time spent on Spotlight grew 59% year-over-year, and the number of monthly Spotlight users jumped 46% to reach more than 270 million.
Hunting For New Revenue
The vast majority of Snap's revenue comes from advertising, leaving it particularly vulnerable to disruptions in digital marketing. Now, the company is trying to diversify its revenue streams to build a more resilient business.
Snap recently launched a paid subscription plan, called Snapchat Plus. The $3.99 per month service gives users "exclusive, experimental and pre-release features," including early access to Snapchat's new web browser version. If successful, that could bring in money directly from consumers instead of relying so much on advertisers.
The company wants to push further into augmented reality-driven e-commerce, too. Snap has already experimented with this, letting people virtually try on clothes with their smartphones. More than 250 million people have used AR shopping Lenses, the company reported Thursday. "We intend to focus on translating this AR engagement into AR revenue," the shareholder letter said. Other revenue opportunities include Spotlight and monetizing its Map feature, the company said.
A Hiring Slowdown
With its revenue growth slowing, Snap announced Thursday that it will "substantially" lower its rate of hiring. In doing so, Snap joins other tech firms that have either slashed staff or paused hiring amid fears of a looming recession.
The company also announced Thursday that it signed long-term contracts with Snap's co-founders, CTO Bobby Murphy and CEO Evan Spiegel, to serve in their respective roles through at least January 1, 2027.
Still Growing In Popularity
Snap's outlook is considered gloomy for good reason. The company declined to provide a financial forecast for the current third quarter because "forward-looking visibility remains incredibly challenging." The social media firm did reveal that revenue growth is "approximately flat" from a year earlier at the moment.
The bad news sent Snap's stock sinking more than 26% in after-hours trading, where it sat at $12 per share as of 3:22 p.m. PT.
But it's worth noting that the audience on the Snapchat app is still growing. Daily active users increased 18% year-over-year to 347 million. "The continued growth of our community increases the long-term opportunity for our business," Spiegel said in a statement.
The problem, for now, is finding a way to monetize that community. (Disclosure: Snap is an investor in dot.LA)
Christian Hetrick
Christian Hetrick is dot.LA's Entertainment Tech Reporter. He was formerly a business reporter for the Philadelphia Inquirer and reported on New Jersey politics for the Observer and the Press of Atlantic City.