archer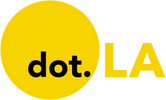 Get in the KNOW  
  on LA Startups & Tech  
X
archer
Image courtesy of Wisk Aero
Everyone hates traffic, and it's no secret that Los Angeles has some of the worst commutes in the country. Drivers in the LA area waste an average of 62 hours – more than an entire work week – in traffic every year, making it the sixth most congested city in the country.
To cope with the taxing traffic, some local startups aren't thinking of ways to revitalize the county's aging and unfinished freeway system: instead, they're looking to the skies.
Right now, the idea of zipping around Southern California in a compact air taxi seems like a Philip K. Dick pipe dream. But there's a handful of startups in the LA area eagerly engineering electric aircrafts that they say could be operational as soon as 2024.
Some of these startups have found powerful, well-funded allies in the ground transportation sector, like Archer Aviation which is backed by United Airlines, or Joby Aviation, funded in part by Uber. Others are supported by municipalities or nonprofits like the Urban Movements Lab, which LA Mayor Eric Garcetti launched in 2020 to hasten development on new transportation tech.
Here's dot.LA's guide to the startups you need to know that are working on air taxis or autonomous flight in Los Angeles.
Archer
"Our partnership with the City of Los Angeles will be one of our major milestones in bringing quick, safe, affordable everyday flight to dense urban locations," said Adam Goldstein, co-founder and co-CEO of Archer, in the company's announcement.
The move comes after Archer announced a deal earlier this month that capitalizes on two of the hottest investments of the moment: blank check companies and electric vehicles.
The SPAC valued Archer at a rich $3.8 billion and included United Airlines among the investors.
The carrier also agreed to acquire a fleet of up to 200 aircraft, along with Mesa Airlines.
"Archer's commitment to launch their first eVTOL [electric vertical takeoff and landing] aircraft in one of United's hubs means our customers are another step closer to reducing their carbon footprint at every stage of their journey, before they even take their seat," said Michael Leskinen, vice president of corporate development and investor relations at United Airlines, in a prepared statement.
There are still a slew of regulatory and technology issues to work out but the industry is advancing quickly. The autonomous urban aircraft market could be worth $1.5 trillion by 2040, according to Morgan Stanley.