legal tech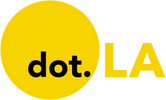 Get in the KNOW
on LA Startups & Tech
X
legal tech
The COVID-19 pandemic forced restaurants, shops, movie theaters and countless other businesses to close. But alongside those closures, a surprising trend emerged: More new businesses formed in 2020 than the year before.
The uptick helped fuel growth for the legal tech company LegalZoom, which helps entrepreneurs start their businesses and provides other legal and tax services.
Last week, the Glendale-based company announced its plans to go public via an initial public offering. It's seeking to raise $100 million. The number of shares to be offered and the price range for the proposed offering have not yet been determined, the company said. It will trade on the NASDAQ under the ticker symbol "LZ."
LegalZoom's revenues rose last year to $470.6 million, a 15% year-over-year jump from its revenue of $408.4 million in 2019, according to filings. This year the company poured money into its marketing budget, and its revenue grew 27% in the first quarter compared to the same time period last year.
"The COVID-19 pandemic spurred new business formation and also highlighted the impact of policy and enforcement differences across local, regional and state levels," the company said in the filing.
LegalZoom sought to seize on the growth spurt among entrepreneurs.
In 2020, 4.3 million applications were filed for employer identification numbers that are needed to start a business, up nearly 25% from the 3.5 million filed in 2019, U.S. Census Bureau data show.
The pandemic forced many small businesses to slash their budgets, in some cases reducing funds for legal services and turning to the "do-it-yourself" model that LegalZoom offers. Meanwhile, individuals increased their use of online legal services as many firms shut down.
"We believe these shifts represent an acceleration of existing trends toward greater adoption of online services," the company said.

LegalZoom said 10% of new limited liability companies (LLCs) formed in the U.S. in 2020 were done through LegalZoom, while it facilitated the filing of 5% of new corporations. Those new business formations make up the bulk of the company's revenues.
But, like many online companies that boomed during the pandemic, keeping up the pace could prove difficult. The online company, which aggressively spent on marketing in a play to capture customers, warned that if it hopes to run a profitable company it must attract even more customers as well as retain old ones. Demand could also drop off and competition stiffen from rival companies including BizFilings, LegalShield, MyCorporation and RocketLawyer.
Still, LegalZoom estimates there is a $48.7 billion addressable market for its products.
LegalZoom has been adding new services, including a tax advisory arm that compete directly with H&R Block and Jackson Hewitt.
It's not the first time the company has filed for an IPO. In 2012, it filed but postponed the offering and withdrew two years later. A LegalZoom executive told The Wall Street Journal in 2014 it was "not the right time" as it saw public market conditions "dramatically worsen." At the time tech companies like Facebook were experiencing "troubled" public offerings.
From Your Site Articles
Related Articles Around the Web
The days of paying a lawyer to write up legal documents may quickly be coming to an end.
e-gree, a Los Angeles-based app that allows users to create, sign and transfer legal documents within minutes, closed a $1 million seed round on Wednesday. The new funds will be used for app development, PR and marketing within the United States.
The app has more than 20 pre-made templates that can be used for matters such as non-disclosure agreements or wills. These documents can then be shared between users. Pricing currently sits at $14.99 a month or $39.99 a year to use the app, which currently hosts more than 10,000 users.
A representative from Impulse VC, the round's lead investor, said they believe e-gree will improve communication and trust between individuals in personal and business relationships.
"[Signing contracts is] normally an expensive and intimidating process and many people end up losing their rights because they didn't go through traditional legal channels," said Australian model, philanthropist and e-gree angel investor Jessica Kahawaty. "We finally have a tool that is accessible — the price of a cup of coffee — and effective, which protects you in the eyes of the law."
e-gree's services are similar to those provided by companies like LegalZoom and Rocket Lawyer, which also make legal services more accessible through technology. Chief Legal Officer Keith Fraser said e-gree hopes to differentiate itself by focusing on more casual scenarios, such as short-term bets — or long-term relationships — where a legal contract could be useful.
For instance, Fraser said e-gree provides non-disclosure agreement templates for partners in romantic relationships that could help combat "revenge porn" — the sharing of sexually explicit content of a person without their consent.
Back in 2016, McKinsey Global Institute estimated that 23% of lawyers' work could be done with existing technology.
The legal profession has been considering what automation might mean for its future for years. Many have concluded that technologies like e-gree could take on more routine tasks, allowing lawyers to focus on more complex work.
"Certain legal topics are well-suited for an automated type of process without the need for a lawyer or legal professional," said Fraser. "So yes, [automation is] something that is coming, definitely, and growing. And e-gree wants to be a part of that."
Trellis Research Inc an AI-powered state trial court legal research and analytics platform that aims to be the Google of state trial records, announced Monday it has expanded to New York, Florida and Texas. Until now, it has only been available in California.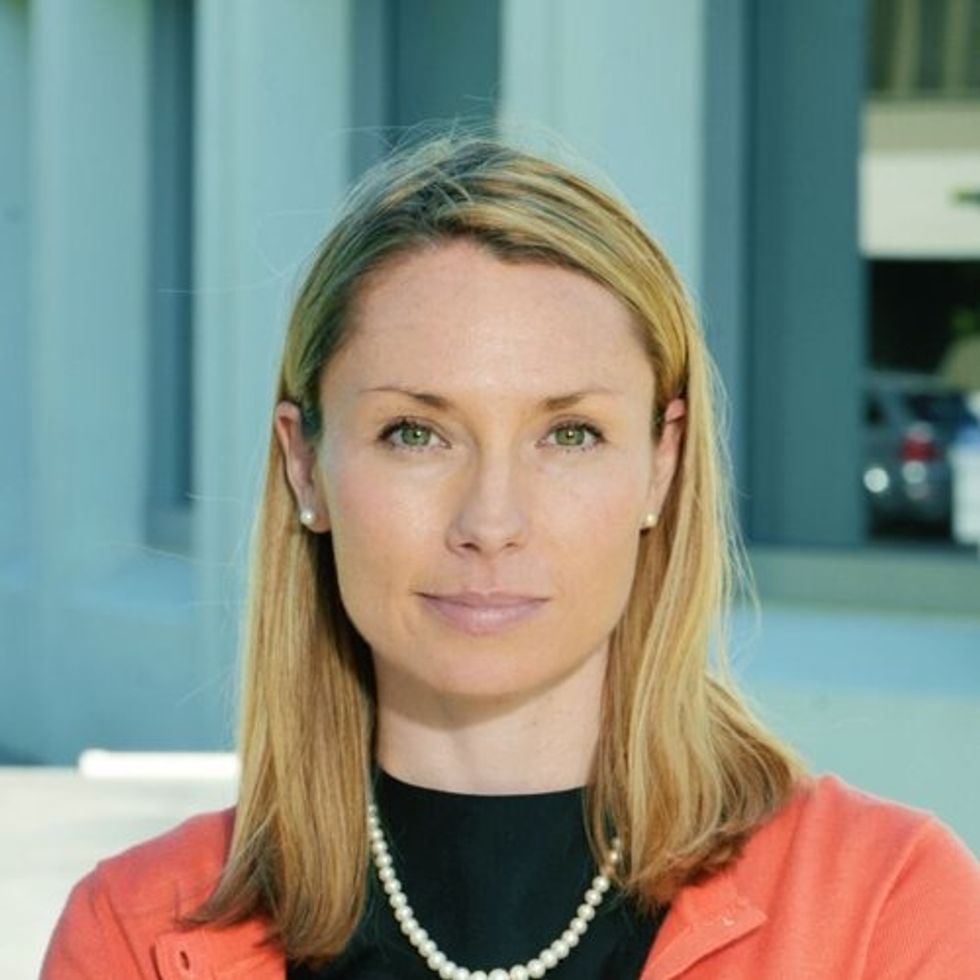 Nicole Clark was a business litigation and employment attorney before starting Trellis in Los Angeles in 2017 along with Chief Product Officer Alon Schwartz
"We're excited to bring our intelligent AI-powered analytics to new jurisdictions" said Trellis CEO and co-founder Nicole Clark in a written statement. "State trial courts have historically been a black box - where little to no information was accessible. We're turning that black box into a crystal ball."
Clark was a business litigation and employment attorney before starting Trellis in Los Angeles in 2017 along with Chief Product Officer Alon Schwartz, an early Myspace employee who also co-founded unGlue, a modern parental control solution.
Trellis was ranked #2 on the dot.LA/Pitchbook list of hottest L.A. companies published in March. The company most recently raised $4.5 million of Series A seed 2 funding in a deal led by Craft Ventures in February, putting the company's pre-money valuation at $12 million, according to Pitchbook data.
Revel Partners, Okapi Venture Capital, Sequoia Capital, and Intrepid Technology also participated in the round.

From Your Site Articles
Related Articles Around the Web