This Platform Is Spinning Off a New Studio and Consultancy for Overwhelmed Creators
Kristin Snyder
Kristin Snyder is dot.LA's 2022/23 Editorial Fellow. She previously interned with Tiger Oak Media and led the arts section for UCLA's Daily Bruin.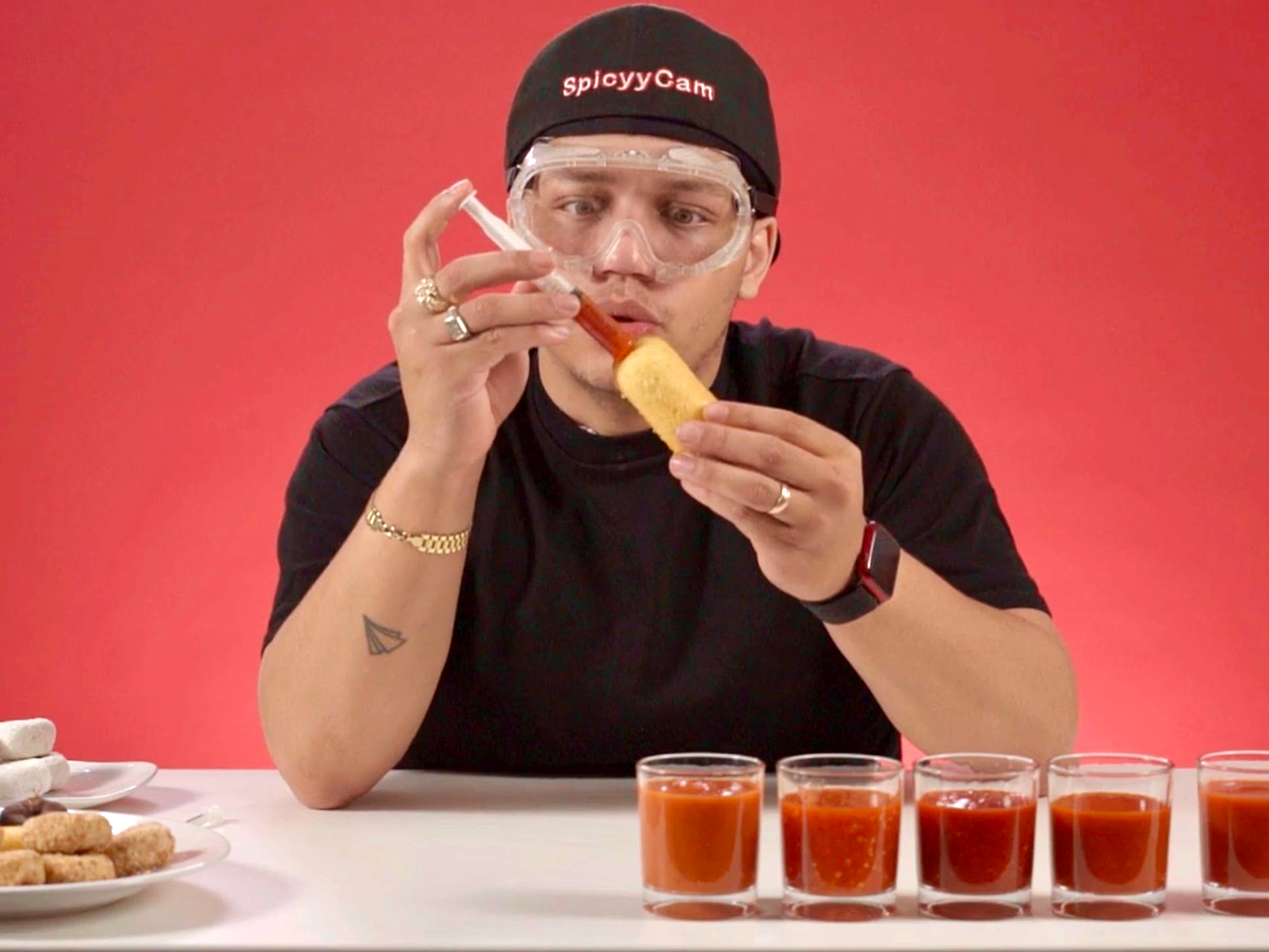 Courtesy of Jellysmack
Creator economy startup Jellysmack is rounding out its offerings for content creators with its new original content division, JellySmash Productions.

Having piloted the program for a year, JellySmash is officially launching with 12 creators, including TikToker Spicyycam and YouTuber Karina Garcia. The creator studio will fund the production process and offer data-driven ideation, filming, editing and thumbnail design.
---
"We found out in conversations with a number of our top creators that some of them were experiencing creator burnout or looking to carve out time, but still struggling to keep up with the algorithm," says JellySmash Vice President of Studios Aaron Godfred. But with the addition of the production studio, Godfred hopes to alleviate some of the time-consuming aspects of the content creation process.
Take Spicyycam, a TikToker who tests spicy foods, for example: in initial creative meetings, the team discussed how to broaden the creator's content beyond TikTok's short-form videos since longer videos typically earn more ad revenue. JellySmash's team also does the work of coordinating with specific venues in case the creator decides they want to film at a different location than the studio.
Initially, creators can test the new program with a trial production for four videos before joining the studio. From there, creators can film eight videos over the span of three days—setting them up with a backlog of content to release over the next few months. While creators will own the content, JellySmash will receive some of the ad revenue from each video.
Within the studio, Godfred says, the production team aims to highlight each individual creator. By using different producers and directors, Godfred says, JellySmash can utilize editing and filming techniques to present the space in unique ways. Adding that creators can also bring in their own ways to individualize the studio. Admittedly, discerning viewers may be able to notice similar backgrounds in different creators' videos, but the intent is to personalize the space.
"The goal is to make it feel as organic as possible," Godfred says. "We're really looking to make it like the creator is the star, not necessarily the space."
Half of JellySmash's creator roster was sourced from Jellysmack's Creator Program based on the needs of its top performers. JellySmash also added three TikTok creators—a recent expansion for the company, which previously focused primarily on long-form content. Godfred says the studio aims to produce 10 videos per month for its TikTok creators as well as assist them in fleshing out their multi-platform presence.
As JellySmash expands its platform offerings, it also hopes to grow into new genres too. The studio is staffing up a true crime section as well as a "React Lab," which will provide licensed clips for creators to use in reaction videos—a format Godfred calls "the language of the internet."
Ultimately, Godfred says, "We think of ourselves as much as coaches as we are producers for our partners."
Kristin Snyder
Kristin Snyder is dot.LA's 2022/23 Editorial Fellow. She previously interned with Tiger Oak Media and led the arts section for UCLA's Daily Bruin.
https://twitter.com/ksnyder_db