How Big Tech Put Itself in the Middle of Hollywood's Biggest Labor Battle in Years
Harri Weber
Harri is dot.LA's senior finance reporter. She previously worked for Gizmodo, Fast Company, VentureBeat and Flipboard. Find her on Twitter and send tips on L.A. startups and venture capital to harrison@dot.la.
As giants like Apple, Netflix and Disney spend big on streaming content and fight for subscribers, their apps are supplanting theaters, premium cable, reruns and even the humble DVD box set.

The shake up was evident at the 2021 Emmy Awards, where streaming services swept the top categories with shows that included "The Crown" and "Ted Lasso." But as Scarlett Johansson made clear in a just-settled lawsuit against Disney, Hollywood's transformation is also upending the way talent gets paid — and that's hitting everyone from the A-list actors to the technicians who haul 50-pound cameras on their backs.
---
The issue could even grind Hollywood production to a halt, as streaming's rise and the pandemic flare tensions across the industry. What happens next hinges on how a crucial labor battle plays out in the coming days and weeks between behind-the-scenes workers and some of the most powerful corporations on the planet.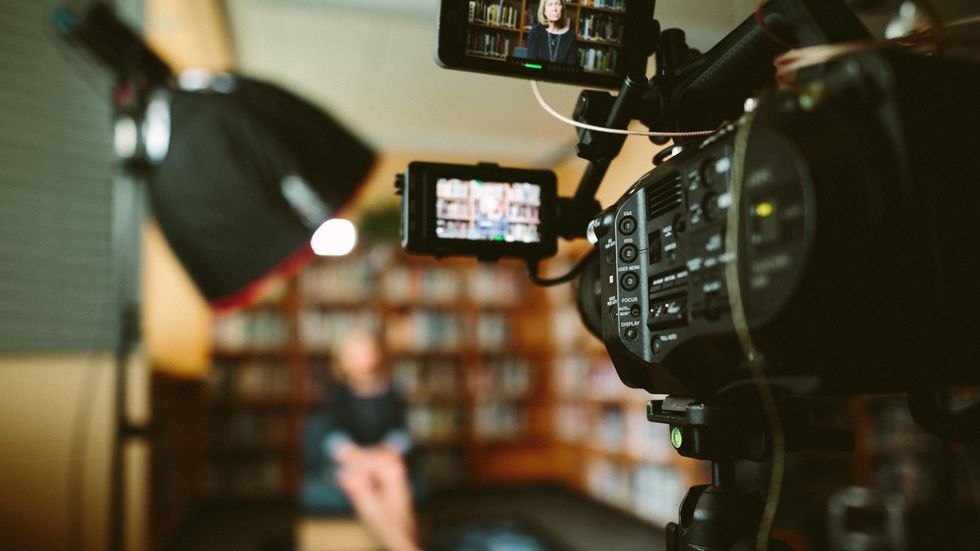 Big Tech and the Strike Authorization Vote
The union behind the workers who operate cameras, dress actors, build sets and clean toilets — the International Alliance of Theatrical Stage Employees (IATSE) — will vote over the weekend on whether to authorize a strike amid protracted contract negotiations with the Alliance of Motion Picture and Television Producers (AMPTP). Some of the biggest names in tech, including Apple, Netflix and Amazon (which bought MGM), have a seat at the table alongside AMPTP's major studios. That means their lawyers sit opposite of IATSE union members in negotiations over pay and working conditions.
"We are united in demanding more humane working conditions across the industry, including reasonable rest during and between workdays and on the weekend, equitable pay on streaming productions, and a livable wage floor," said IATSE President Matt Loeb earlier this month, alluding to the reports of grueling 14-hour workdays faced by crews.
IATSE wants to boost what they're paid for streaming projects, some of which are still discounted from the "basic rates" that traditional film and television projects pay. The union also wants streaming providers to pay higher residual rates to fund their healthcare and pension. The terms under negotiation were established more than a decade ago, when beaming original content to your laptop was an experiment of uncertain profitability.
But those discounted rates are still in play today, "even on productions with budgets that rival or exceed those of traditionally released blockbusters," according to IATSE. The streaming rates outlined in current contracts reportedly made it possible for Apple, a $2.3 trillion company, to trim behind-the-scenes workers' paychecks. Apple did not respond to a request for comment.
"AMPTP says that they do not want to be forced to pay our pension plan fair residuals on streaming because it is an 'experiment' (their words). An unproven revenue stream. Which, lmao, maybe they didn't watch the Emmys," Ian Edwards, a digital imaging technician in IATSE Local 600, told dot.LA in a direct message.
Working on a streaming show like "'The Mandalorian' as an experimental streaming property, can be much harder than working on 'Two and a Half Men' on stage, which pays proper residuals," said Andy Kennedy-Derkay, 2nd assistant cameraperson and IATSE member. "It's just ludicrous to think of things this way – as if we are shooting a web series, when we are making the most expensive television shows ever produced." Current streaming residuals are "infinitesimally small in comparison to the purchase of a DVD," he said in a call with dot.LA.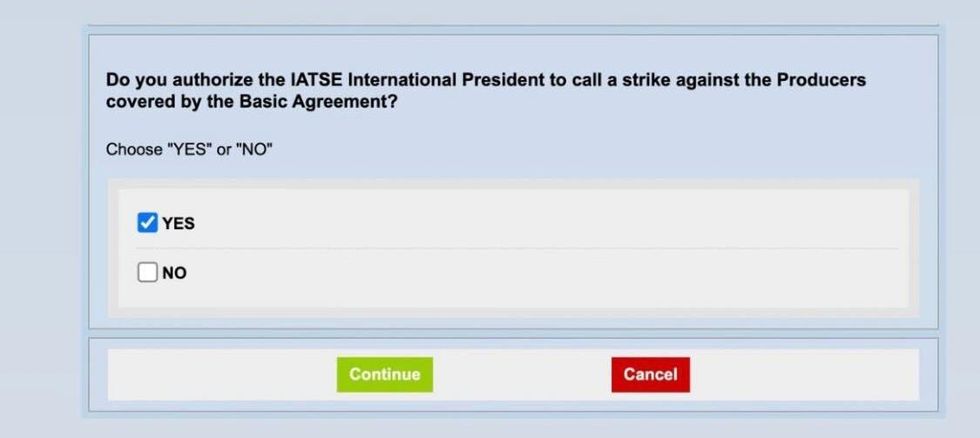 'Critical' Condition
IATSE workers depend on those shrinking residuals to fund their pension, which is nearing "critical" condition under federal law, according to Deadline. It's currently 68.9% funded, and as residuals from DVDs and other secondary markets decline, streaming giants do not appear interested in picking up the slack.
"One of the issues with streaming is there really isn't that natural second market there," Todd Holmes, assistant professor of entertainment media management at California State University, Northridge, said in a call with dot.LA. "So in terms of residuals, there's really not a structure set in place right now for people that are members of IATSE to get any kind of money, because a lot of these things are Netflix originals. That's a problem," Holmes added.
If a film goes straight to Netflix and stays there, how would residuals even work?
"The data is there," said Holmes. "Netflix and everything, they keep their information very much under lock and key, but they have access to that information. They know, certainly, the number of streams and they have a lot of consumer data, so there are ways to determine the residuals. It's just so far the AMPTP, they haven't wanted to include that in part of the equation."
AMPTP said last week that it is "committed to reaching an agreement at the bargaining table that balances the needs of both parties and will keep the industry working."
The trade group warned that a strike would jeopardize two crucial elements of the negotiations: workers' health care and retirement, telling Deadline: "A strike will have a devastating impact on the industry and inevitably will result in thousands of IATSE members losing their income, failing to qualify for health insurance benefits, jeopardizing funding for the pension plan and disrupting production."
A number of factors are contributing to IATSE's leverage over the major studios, including the growing demand for streaming and a production backlog caused by the pandemic. The union also has support from more than 100 members of Congress, as well as celebrities like Seth Rogan, Cynthia Nixon and LeVar Burton.
Between October 1 and October 3, members will vote on whether to allow IATSE President Loeb to call a strike. The results of the vote will be announced the following day. If workers authorize a strike, the vote will be used as a bargaining chip in the ongoing talks. It's not clear how long a strike would last if one is called.
"Do I think it'll work? Yeah I think it'll work. And I think that in all likelihood when push comes to shove, if they decide to allow us to strike, they are going to get a wake-up call of what a powerful union can do and I think it will blow up in their face," said Kennedy-Derkay.

"We're used to going through hard times," he added. "Crew members go through hard times every time they accept a job. The people who work for 70 hours a week for eight months, who don't see their families, whose health and mental well being crumbles — they make incredible films and television and they show up every single day and give their 100% to craft the vision of the people they're collaborating with. We know how to grind. We would much rather grind at a stage than at a picket line. But I have tremendous confidence that we will stand strong."
Harri Weber
Harri is dot.LA's senior finance reporter. She previously worked for Gizmodo, Fast Company, VentureBeat and Flipboard. Find her on Twitter and send tips on L.A. startups and venture capital to harrison@dot.la.