heliogen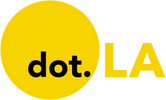 Get in the KNOW
on LA Startups & Tech
X
heliogen
LA's EVgo Will Work with GM on Its Nationwide Electric Vehicle Charging Network
For better or worse (probably worse), Los Angeles is a car city, so it's perhaps not surprising that most of the innovation in cleantech from the region comes out of the electric vehicle space. But there's more going on in L.A. beyond EVs. Companies are innovating in everything from construction, to upcycling, to the consumer energy grid to cut carbon and make the future more sustainable. Here's a quick list of some of the companies we thought made the biggest moves in 2021.
Eve Energy Ventures Inc (Xeal)
Eve Energy Ventures is an electric vehicle charging company. Also known as "Xeal," the Venice-based corporation provides charging stations for apartments and workplaces. In October this year, the company announced that it raised $14 million to install upwards of 10,000 new charging stations across the United States. What sets Xeal apart from other charging tech is that their chargers do not require Wi-Fi connectivity between the vehicle and the charger. Instead, the company relies on another emerging technology: blockchain. Users download the app and receive a cryptographic token that shows the location of all Xeal chargers, and then the chargers themselves can authenticate the token without the need for Wi-Fi, which can be hard to come by in concrete parking structures.
Enervee
Enervee is a company that rates appliances and products based on their energy efficiency. Retailers can then sell products in Enervee's store where scores appear next to products to try to help consumers make more efficient purchases. The Venice-based software company allows retailers to sell products at discounted rates that are made possible by applying Energy Saving Instant Rebates at the time of purchase. The ultimate idea is to help consumers find the most energy efficient products and buy them at the lowest cost possible, from washing machines to automobiles. This year, Enervee announced a financing partnership with San Francisco-based fintech company One that allows consumers expanded financing options for their energy efficient purchases, mostly focused on lowering monthly payments. The State of California and Southern California Gas Company (SoCalGas) are also participating in the financing program.
EVgo
Another EV charging company, EVgo made headlines over and over this year for building strategic partnerships with giants like General Motors, Uber, Tesla, and BMW. The company also won grants and funding from various state governments, including California, to expand their charging station offerings. The Los Angeles-based company boasts that 80% of all Californians live within 10 miles of one of their fast chargers, and the company has more than 800 stations nationally across 34 states. Last week, the company announced that their PlugShare app surpassed 1 million downloads in 2021. With electric vehicles forecasted to make up half of all vehicles by the end of the decade, EVgo's could wind up on this list several more times in coming years.
Heliogen
Heliogen Inc. makes a concentrated solar energy system that uses a series of mirrors to concentrate sunlight into a small area and produce steam. In addition to heat and power, this year the Pasadena-based company announced a partnership with Bloom Energy Corporation to use their technology to produce green hydrogen energy as well. If that wasn't enough, Heliogen also unveiled an autonomous robot that helps install and maintain concentrated solar energy plants. With backing from Bill Gates, the company is reportedly planning to go public via a 2-billion-dollar SPAC deal with Athena Technology Acquisition Corp.
Connect Homes
Connect Homes specializes in prefabricated home building. Unlike traditional construction practices, prefabs offer easier installation and drastically reduce the carbon needed to complete a build. dotLA has previously covered Plant Prefab, but Connect Homes takes the spot on this list for its grand aspirations to actually replace traditional construction techniques. With a former Apple exec, Greg Leung CEO, the Los Angeles-based prefab company is growing at record levels and can now complete an entire house in less than a month. Combined with a focus on cutting edge insulation and energy efficiency, Connect Homes is building houses that cost less carbon up front and save energy after installation as well.
Serial entrepreneur and Heliogen CEO Bill Gross calls it the Sunlight Refinery. In the fall of 2019, the Pasadena startup unveiled a Lancaster facility designed to capture carbon-free thermal energy at over 1,000 degrees Celsius using a cluster of mirrors.
Gross wants the system to power heavy industries like cement and steel processing and replace fossil fuels with entirely renewable energy.
On Tuesday, the company got a boost. It announced a $108 million investment from giants including the mining company ArcelorMittal and Edison International to deploy the system around the world.
"This infusion of new support for Heliogen comes at a time when the paradigm shift toward clean energy is even further accelerated by the new realities the world is facing," Gross said in a statement.
The founder nurtured the startup in his own Idealab incubator, also based in Pasadena, which has so far birthed some 150 companies tackling carbon emissions and global warming.
"We are trashing the Earth," Gross said to a crowd at last year's Upfront Summit. "The world is completely ready [for clean energy]. I am very passionate about making this a reality in my lifetime."
The lofty raise includes two separate funding rounds: a $25 million round followed by an oversubscribed $83 million boost that pulled in the new backers. Add those to Heliogen's previous investors: Bill Gates, Patrick Soon-Shiong, Nant Capital and others.
It comes three months after the company announced it would launch the AI-powered system at Rio Tinto's borates mine in Boron, California. Once set up, the system will power the mine by creating and storing carbon-free energy from solar heat — a move that would drop carbon emissions at the site "significantly," according to the company.
The company will sink the money into deploying the systems first in the U.S. before "other regions with strong solar resources."
"We're being granted the resources to do more projects that address the most carbon-intensive human activities and work toward our goals of lowering the price and emissions of energy for everyone on the planet," Gross said in a statement.
The goal, he continued, is a "post-carbon economy."
From Your Site Articles
Related Articles Around the Web
Photo by Aircam
Bill Gross wants to save the world.
The inventor, entrepreneur and founder of Pasadena-based IdeaLab, an incubator that has birthed more than 150 companies, is on a mission to make the world carbon free and upend the reliance on fossil fuels.
Gross, speaking to a crowd at the opening day of the eighth-annual Upfront Summit, created a slew of startups to help make the next generation safer in the face of carbon emissions and global warming. And his companies are attracting investments that will help develop alternative power sources and cleaner manufacturing.
"We are trashing the earth," he said. "The world is completely ready (for clean energy). I am very passionate about making this a reality in my lifetime."
And Gross, who created CitySearch and is widely considered the father of the "paid click," thinks there's money to be made in solving the planet's ecological problems.
In 2017, he said solar and wind energy became cheaper to generate and he's now focused on how to store and capture energy. For instance, Energy Vault — a company he co-founded — is now building a unit in Switzerland because to meet demand. The venture has already attracted $110 million from Softbank's Vision Fund.
And he has other projects, including Carbon Capture, for mitigating carbon from the atmosphere for use as renewable energy in the manufacturing process. Heliogen, another company backed by Gross with partner Bill Gates, is looking to create clean energy through solar power.
These companies are hardly Gross' first foray into the sector. Gross, who was always captivated by inventors like Thomas Edison and Leonardo da Vinci, created a solar company while in high school in the midst of the 1970s oil crisis. Long lines at gas pumps across the country inspired him to look for alternative energy sources and left a lasting impression on him.
But the amount of carbon dioxide released into the earth's atmosphere — which he says creates the equivalent amount of heat as three Hiroshima bombs every second — has created a new urgency. Dire predictions and protests inspired by Greta Thunberg have changed the tenor around climate. Gross said this was evident during his trip to the World Economic Forum in Davos earlier this month. The event, usually filled with talks about economic growth and financial returns, has now taken an environmental undertone.
"The conversation is finally about climate change," he said.
The Upfront Summit is expected to attract more than 1,200 attendees flocking to the Rose Bowl Jan. 29-30. The invite-only event brings together a diverse mix of entrepreneurs networking with venture players armed with billions of dollars in capital, and headlined by presentations from business leaders including Steve Ballmer, Quibi Chief Executive Meg Whitman, and Union Square Ventures' Fred Wilson.
Links to the conference agenda and the livestream can be found here.
Upfront Ventures holds a non-controlling, minority interest in dot.LA