energy vault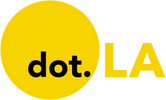 Get in the KNOW
on LA Startups & Tech
X
energy vault
Energy Vault, a startup that uses gravity and composite blocks heavier than a school bus to store renewable energy, plans to go public in a $1.6 billion merger with a special purpose acquisition company (SPAC).
The combined entity — consisting of the Westlake Village, Calif.-based clean energy startup and a shell company called Novus Capital Corp. II — aims to list on the New York Stock Exchange under the ticker "GWHR." The companies expect the deal to close during the first quarter of 2022.

Energy Vault's tech was developed to help utilities "solve the problem of power intermittency that is inherent with wind and solar energy generation," said Robert Piconi, the clean energy company's CEO and co-founder in an announcement of the deal.
In its search for a business to take public, Novus CEO Robert Laikin said the blank-check firm "looked at over 100 companies."
Earlier this year, another SPAC set up by Laikin took AppHarvest public. The firm builds gigantic greenhouses and was at one point valued at $1 billion. AppHarvest's market cap currently hovers around $770 million.
These mergers are part of a larger trend that has drawn scrutiny from regulators, shareholders and lawmakers alike. Sen. John Kennedy introduced a bill earlier this year that would force SPACs to be more transparent with investors. "It's right and fair that a SPAC should disclose how its sponsors get paid and how that affects the value of its public shares," the Senator argued. "The Sponsor Promote and Compensation Act would require this kind of transparency," he added.
What is a SPAC?
From Your Site Articles
Related Articles Around the Web
Photo by Aircam
Bill Gross wants to save the world.
The inventor, entrepreneur and founder of Pasadena-based IdeaLab, an incubator that has birthed more than 150 companies, is on a mission to make the world carbon free and upend the reliance on fossil fuels.
Gross, speaking to a crowd at the opening day of the eighth-annual Upfront Summit, created a slew of startups to help make the next generation safer in the face of carbon emissions and global warming. And his companies are attracting investments that will help develop alternative power sources and cleaner manufacturing.
"We are trashing the earth," he said. "The world is completely ready (for clean energy). I am very passionate about making this a reality in my lifetime."
And Gross, who created CitySearch and is widely considered the father of the "paid click," thinks there's money to be made in solving the planet's ecological problems.
In 2017, he said solar and wind energy became cheaper to generate and he's now focused on how to store and capture energy. For instance, Energy Vault — a company he co-founded — is now building a unit in Switzerland because to meet demand. The venture has already attracted $110 million from Softbank's Vision Fund.
And he has other projects, including Carbon Capture, for mitigating carbon from the atmosphere for use as renewable energy in the manufacturing process. Heliogen, another company backed by Gross with partner Bill Gates, is looking to create clean energy through solar power.
These companies are hardly Gross' first foray into the sector. Gross, who was always captivated by inventors like Thomas Edison and Leonardo da Vinci, created a solar company while in high school in the midst of the 1970s oil crisis. Long lines at gas pumps across the country inspired him to look for alternative energy sources and left a lasting impression on him.
But the amount of carbon dioxide released into the earth's atmosphere — which he says creates the equivalent amount of heat as three Hiroshima bombs every second — has created a new urgency. Dire predictions and protests inspired by Greta Thunberg have changed the tenor around climate. Gross said this was evident during his trip to the World Economic Forum in Davos earlier this month. The event, usually filled with talks about economic growth and financial returns, has now taken an environmental undertone.
"The conversation is finally about climate change," he said.
The Upfront Summit is expected to attract more than 1,200 attendees flocking to the Rose Bowl Jan. 29-30. The invite-only event brings together a diverse mix of entrepreneurs networking with venture players armed with billions of dollars in capital, and headlined by presentations from business leaders including Steve Ballmer, Quibi Chief Executive Meg Whitman, and Union Square Ventures' Fred Wilson.
Links to the conference agenda and the livestream can be found here.
Upfront Ventures holds a non-controlling, minority interest in dot.LA