xeal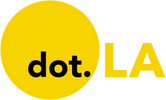 Get in the KNOW
on LA Startups & Tech
X
xeal
LA's EVgo Will Work with GM on Its Nationwide Electric Vehicle Charging Network
For better or worse (probably worse), Los Angeles is a car city, so it's perhaps not surprising that most of the innovation in cleantech from the region comes out of the electric vehicle space. But there's more going on in L.A. beyond EVs. Companies are innovating in everything from construction, to upcycling, to the consumer energy grid to cut carbon and make the future more sustainable. Here's a quick list of some of the companies we thought made the biggest moves in 2021.
Eve Energy Ventures Inc (Xeal)
Eve Energy Ventures is an electric vehicle charging company. Also known as "Xeal," the Venice-based corporation provides charging stations for apartments and workplaces. In October this year, the company announced that it raised $14 million to install upwards of 10,000 new charging stations across the United States. What sets Xeal apart from other charging tech is that their chargers do not require Wi-Fi connectivity between the vehicle and the charger. Instead, the company relies on another emerging technology: blockchain. Users download the app and receive a cryptographic token that shows the location of all Xeal chargers, and then the chargers themselves can authenticate the token without the need for Wi-Fi, which can be hard to come by in concrete parking structures.
Enervee
Enervee is a company that rates appliances and products based on their energy efficiency. Retailers can then sell products in Enervee's store where scores appear next to products to try to help consumers make more efficient purchases. The Venice-based software company allows retailers to sell products at discounted rates that are made possible by applying Energy Saving Instant Rebates at the time of purchase. The ultimate idea is to help consumers find the most energy efficient products and buy them at the lowest cost possible, from washing machines to automobiles. This year, Enervee announced a financing partnership with San Francisco-based fintech company One that allows consumers expanded financing options for their energy efficient purchases, mostly focused on lowering monthly payments. The State of California and Southern California Gas Company (SoCalGas) are also participating in the financing program.
EVgo
Another EV charging company, EVgo made headlines over and over this year for building strategic partnerships with giants like General Motors, Uber, Tesla, and BMW. The company also won grants and funding from various state governments, including California, to expand their charging station offerings. The Los Angeles-based company boasts that 80% of all Californians live within 10 miles of one of their fast chargers, and the company has more than 800 stations nationally across 34 states. Last week, the company announced that their PlugShare app surpassed 1 million downloads in 2021. With electric vehicles forecasted to make up half of all vehicles by the end of the decade, EVgo's could wind up on this list several more times in coming years.
Heliogen
Heliogen Inc. makes a concentrated solar energy system that uses a series of mirrors to concentrate sunlight into a small area and produce steam. In addition to heat and power, this year the Pasadena-based company announced a partnership with Bloom Energy Corporation to use their technology to produce green hydrogen energy as well. If that wasn't enough, Heliogen also unveiled an autonomous robot that helps install and maintain concentrated solar energy plants. With backing from Bill Gates, the company is reportedly planning to go public via a 2-billion-dollar SPAC deal with Athena Technology Acquisition Corp.
Connect Homes
Connect Homes specializes in prefabricated home building. Unlike traditional construction practices, prefabs offer easier installation and drastically reduce the carbon needed to complete a build. dotLA has previously covered Plant Prefab, but Connect Homes takes the spot on this list for its grand aspirations to actually replace traditional construction techniques. With a former Apple exec, Greg Leung CEO, the Los Angeles-based prefab company is growing at record levels and can now complete an entire house in less than a month. Combined with a focus on cutting edge insulation and energy efficiency, Connect Homes is building houses that cost less carbon up front and save energy after installation as well.
Los Angeles Cleantech Incubator's (LACI's) second annual Power Day was planned long before heavy smoke blanketed the West Coast for weeks, forcing tens of millions of residents to shelter indoors. But the noxious air provided organizers of Thursday's pitch competition for startups a visceral reminder of climate change's danger and the need to act on the sort of innovations that will be on display.
"We've gone from the cleanest air L.A. has seen in decades in April to the dirtiest air in five months," said Matt Peterson, who was appointed by Mayor Eric Garcetti as L.A.'s first Chief Sustainability Officer and is now CEO of the nonprofit LACI. "We know we want to have that cleaner air and safer neighborhoods that we enjoyed during the lockdown."
LACI was founded by the city and the Department of Water & Power as a public private partnership in 2011 to promote the growth of the clean energy industry and has helped 72 portfolio companies raise $159 million in funding.
This year's Power Day, which will be virtual, will showcase 14 companies, such as Sparkcharge, which makes a portable high-speed EV charger and Xeal, which uses predictive AI software to maximize the profits of electric vehicle charging stations.
"It really gives an opportunity for smaller startups like us to share with what we're doing and meet strategic partners," said Xeal co-founder Nikhil Bharadwaj. (The company closed a seed round last month led by Rocket Fund, LACI Impact Fund, Pasadena Angels, Emerging Ventures, and Ramez Naan Ventures.)
The showcase comes a week after Governor Gavin Newsom's landmark announcement that the sale of all gas and diesel power vehicles will be banned in California starting in 2035. The landmark order aimed at cutting greenhouse emissions will likely fuel demand for the very types of businesses that LACI helps build. "It's enormous," said Peterson. "It's a big deal."
He says solving climate change will require a combination of government help and commercial innovation. "It really takes a collaboration," he said. "And it's not just Elon Musk and Tesla. There are alot of amazing entrepreneurs coming forth with pieces of the puzzle."
Rose McKinney-James, managing principal at McKinney-James & Associates and Energy Works LLC, will provide the keynote address. Other panelists include MetroLink CEO Stephanie Wiggins and Metro CEO Phil Washington.
Startups participating in Power Day also include: NeoCharge, ePave, Substance Power & Mobility, TBM Designs, Alumina, SEED, Noria, JumpWatts, ChargerHelp, Maxwell Vehicles, Green Light Lab and Camus Energy