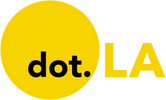 Get in the KNOW  
  on LA Startups & Tech  
X
Courtesy of Surf Air Mobility
Meet Surf Air Mobility, the Startup Trying To Electrify Air Travel
Samson Amore
Samson Amore is a reporter for dot.LA. He holds a degree in journalism from Emerson College. Send tips or pitches to samsonamore@dot.la and find him on Twitter @Samsonamore.
02:13 PM | May 19, 2022
The airline industry is a notoriously terrible polluter, with large carriers struggling to find ways to limit the more than 915 million tons of carbon emissions produced by their industry each year.
---
Yet some startups, like Hawthorne-based Surf Air Mobility, are looking to the electrification of air travel as a possible solution. On Wednesday, Surf Air announced it will go public by merging with blank-check company Tuscan Holdings Corp and Florida-based commuter airline Southern Airways, in a deal that values the combined company at $1.42 billion. The transaction is expected to raise up to $467 million, giving Surf Air much-needed capital to expand its vision for a fully electric airline.
Co-founded by CEO Sudhin Shahani and Chief Brand Officer Liam Fayed in 2012, Surf Air is a charter flight service with an electrified twist. Its single-engine, eight-seater Pilatus PC-12 aircraft is capable of a 2,150-mile flight range and a max speed of 330 miles. While that's not as long nor as fast as most major commercial airplanes, it suits the carrier's regional flights between local airports across the country, which are available to members who pay a starting rate of $199 per month.
Surf Air has stacked a notable slate of investors and advisors in recent years. Chairman Carl Albert is an airline industry veteran; he was CEO of turboprop charter airline Wings West before it was acquired by American Airlines and also ran manufacturing outfit Fairchild Aircraft for a decade. Other notable investors include billionaire businessman and Los Angeles mayoral candidate Rick Caruso, banking heir Alexandre de Rothschild and Facebook co-founder Eduardo Saverin, as well as local venture firms M13, Plus Capital and TenOneTen Ventures.
Though Surf Air has been eyeing an IPO since 2020, Shahani told Bloomberg that the startup's business really took off during the pandemic, when many travelers who could afford charter flights were eager to skip larger, more crowded planes and airports. The newly merged company expects to generate roughly $100 million in revenue across all of its business units in 2022, it said Wednesday. "We've grown 50% last year to this year," Shahani told Bloomberg.
The company aims to electrify all of its regional flights through the development of both an original hybrid and electric powertrain, which it can use to retrofit turboprop aircraft like its fleet of Cessna Grand Caravans and create fully electric planes. It also hopes to expand to more terminals—something that will be aided by the merger with Southern Airways, which serviced 39 cities and 300,000 customers last year.
Surf Air says that if it achieves that vision, it'll be able to completely neutralize its emissions while reducing operating costs by half. Right now, Surf Air says its hybrid planes in action are producing half the emissions of a standard flight while saving about a quarter of the cost. The company doesn't have a deadline on when its fully electric powertrain will be ready, but announced a deal Thursday with aircraft developer AeroTEC and propulsion firm Magnix to make more hybrid electric powertrains for its Cessnas, which could speed up the timeline.
Surf Air's competitors in the realm of flight electrification include Textron, Cape Air and NASA, which started testing electric planes two years ago. Another airline, Hawaiian Air, is invested in a company that makes electric sea gliders, while Boeing is also testing electric planes. According to a recent report from the National Renewable Energy Laboratory, there are 170 similar projects underway.
"We believe deploying hybrid electric propulsion technology on existing aircraft at scale will be the most significant step we can take toward decarbonization of aviation in this decade," Shahani said in a statement Wednesday. "We're at a moment when the increasing consumer demand for faster, affordable, and cleaner regional travel will be met with [Surf Air]'s electrification ecosystem to accelerate the industry's adoption of green flying."
Samson Amore
Samson Amore is a reporter for dot.LA. He holds a degree in journalism from Emerson College. Send tips or pitches to samsonamore@dot.la and find him on Twitter @Samsonamore.
https://twitter.com/samsonamore
samsonamore@dot.la
06:00 AM | January 01, 2023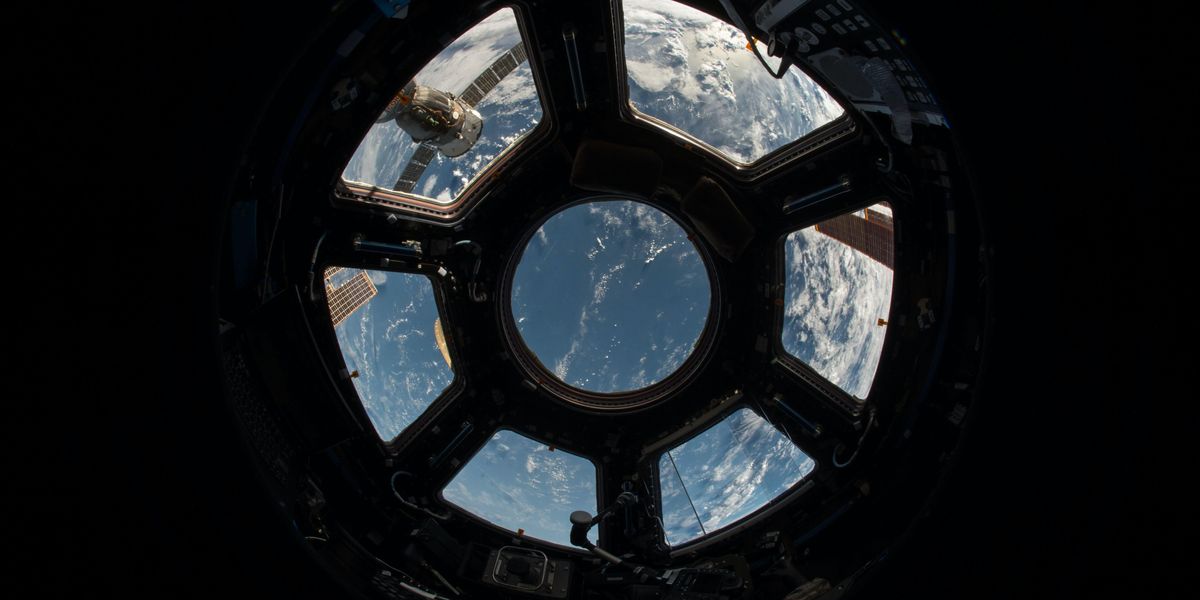 As human space tourism ramps up, and we continue to explore deeper into the cosmos, one alarming fact is becoming more evident: Despite decades of human spaceflight, we still have very limited information about how going to space, or staying there for sustained periods of time, affects our bodies.
So far, flights to low Earth orbit are relatively stable, and thankfully no one has perished on a trip yet. But there's also more to come; Virgin Galactic is planning more space tourism trips next year and beyond that, longer-term missions like Elon Musk's pet project to colonize Mars could come with some serious health risks. And, like any mission to space, nearly every variable has to be considered before launch to ensure the people undertaking these journeys are as healthy as possible.
That's where private industry comes in. There's a handful of startups that are focused on developing technology to make it easier to monitor human health in space. And while it may seem like a far-away pipe dream, they'll be the first to tell you that having startups begin to develop health care products for space-related exploration is key to ensuring there aren't mass casualties.
"The truth is, there is little that is more complex than space, and biology, and these are not things that have fast development times," said Elizabeth Reynolds, a biologist and director of the Starburst Aerospace Care in Space Challenge. The challenge recently awarded six winning startups (three were local to Southern California) a $100,000 investment from pharmaceutical company Boryung, support for on-orbit experimentation by Axiom, a Houston-based company making private space stations, and acceptance into Starburst's 13-week accelerator program.
"As we talk about deep space exploration, that is a point where we get into high amounts of cosmic radiation and it's an environment that will kill us," Reynolds said. "We need solutions that are completely untethered from Earth." Reynolds said she was "less concerned" about space tourism, and more focused on long-term habitation.
Reynolds did note that there's one easy option, one that NASA's relied on heavily up until now: send robots into space to do human work. That's possible, but she noted, "I cannot imagine a future where we continue to only explore space by robots."
There's a myriad of issues that people face when spending long durations of time in space. Some side effects can range from motion sickness to radiation poisoning to heart and muscle atrophy. Others include bodily fluid shifting due to zero gravity, changes in vision, loss of muscle strength and changes in gut biome behavior. Of course, there's also a host of potential mental side effects too, including depression or anxiety. A 2021 study published in the Journal of Clinical Nursing noted that these effects can also persist even after a person comes back from orbit.
Kay Olmstead, CEO of San Diego-based NanoPharma Solutions, was one of the companies selected by Starburst. She told dot.LA the company is working on a way to deliver drugs to people in space to maximize their effects.
Olmstead told dot.LA., NanoPharma "uses [a] nanocoating method developed by NASA to nanosize drugs to improve biosorption – [the] smaller the particle size, better solubility of [the] drug, hence better absorption into our body which is mostly water."
The importance of nano-soluble drugs is key, since it could limit side effects that come from typical ingestion of drugs, such as liver and kidney damage, or systemic toxicology (when a drug is absorbed by or distributed to other parts of the body besides the specific target area), Olmstead explained.
She added that NanoPharma is working on using vacuum pressure in low Earth orbit to deliver drugs to diseased organs without needles, a potential groundbreaking solution since right now, most life-saving drugs need to be administered via IV and that's "not suitable for space travelers." Instead, NanoPharma is working to patent several methods of drug delivery including a nano-nasal spray and a nano-inhaler.
Olmstead noted that there's a number of companies working on private space stations – besides Axiom, she also cited Northrop Grumman, Nanoracks and Sierra Space, who all have "grand plans of infrastructure building in space for private space travelers and in-space manufacturing."
There's a couple dueling local companies with ambitions to build private space stations as well: Vast Space, and Orbital Assembly.
Olmstead noted that there will have to be construction workers in space overseeing building of these outposts, and added, "Care for these space travelers and workers is the most important concern of these aerospace companies aside from the station building/maintenance." She also said that outposts on the moon, which will likely be built after stations in low Earth orbit, come with "even more severe health hazards."
Another local startup that won the Starburst challenge was Vibo Health. Based in Los Angeles and led by physicist and CEO Gil Travish, Vibo develops wearable health tracking technology that uses wrist scanning to give users insight into their health, with the goal of finding health risks without invasive tests.
Right now, Vibo has a growing business terrestrially, but Travish told dot.LA he's eager to see how the tech could be applied to astronauts. "It is a niche, of course, but it's a growing niche," Travish said. He noted that Vibo hopes to do in-space testing within the next two years.
For now, though, both Vibo and NanoPharma said they will continue developing and testing their technology on the ground with the goal of bettering patients' lives here on earth. Travish said he's optimistic that the work will not only better conditions for space-faring humans, but also unlock information about the human condition.
"It's not just about going to space, it's about learning more about ourselves," Travish said.
Samson Amore
Samson Amore is a reporter for dot.LA. He holds a degree in journalism from Emerson College. Send tips or pitches to samsonamore@dot.la and find him on Twitter @Samsonamore.
https://twitter.com/samsonamore
samsonamore@dot.la
05:10 AM | March 20, 2023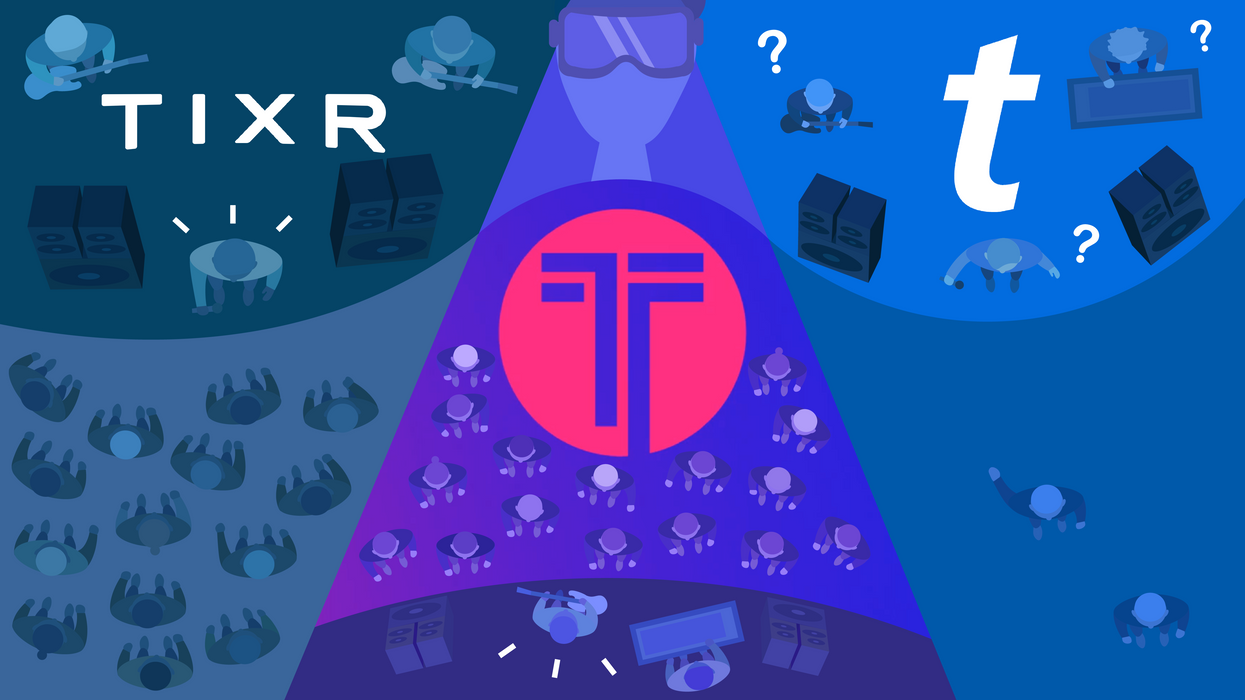 Evan Xie
When Taylor Swift announced her 'Eras' tour back in November, all hell broke loose.
Hundreds of thousands of dedicated Swifties — many of whom were verified for the presale — were disappointed when Ticketmaster failed to secure them tickets, or even allow them to peruse ticketing options.
But the Taylor Swift fiasco is just one of the latest in a long line of complaints against the ticketing behemoth. Ticketmaster has dominated the event and concert space since its merger with Live Nation in 2010 with very few challengers — until now.
Adam Jones, founder and CEO of Token, a fan-first commerce platform for events, said he has the platform and the tech ready to take it on. With Token, Jones is creating a system where there are no queues. In other words, fans know immediately which events are sold out and where.
"We come in very fortunate to have a modern, scalable tech stack that's not going to have all these outages or things being down," Jones said. "That's step one. The other thing is we're being aggressively transparent about what we're doing and how we're doing it. So with the Taylor Swift thing…you would know in real time if you actually have a chance of getting the tickets."
Here's how it works: Users register for Token's app and then purchase tickets to either an in-person event, or an event in the metaverse through Animal Concerts. The purchased ticket automatically shows up in the form of a mintable NFT, which can then be used toward merchandise purchases, other ticketed events or, Adams's hope for the future — external rewards like airline travel. The more active a user is on the site, the more valuable their NFT becomes.
Ticketmaster has dominated the music industry for so long because of its association with big name artists. To compete, Token is working on gaining access to their own slew of popular artists. They recently entered into a partnership with Animal Concerts, a live and non-live event experiences platform that houses artists like Alicia Keys, Snoop Dogg and Robin Thicke.
"You'll see they do all the metaverse side of the house," Jones said. "And we're going to be the [real-life] web3 sides of the house."
In addition, Token prides itself on working with the artists selling on their platform to set up the best system for their fanbase, devoid of hefty prices and additional fees — something Ticketmaster users have often complained about. Jones believes where Ticketmaster fails, Token thrives. The app incentivizes users to share more data about their interests, venues and artists by operating on a kind of points system in the form of mintable NFTs.
"We can actually take the dataset and say there's 100 million people in the globe that love Taylor Swift, so imagine she's going on tour and we ask [the user], 'Would you go to see her in Detroit?' And imagine this place has 30,000 seats, but 100,000 people clicked 'yes,'" he explained. "So you can actually inform the user before anything even happens, right? About what their options are and where to get it."
Tixr, a Santa-Monica based ticketing app, was founded on the idea that modern ticketing platforms were "living in the legacy of the past." They plan to attract users by offering them exclusive access to ticketed events that aren't in Ticketmaster's registry.
"It melts commerce that's beyond ticketing…to allow fans to experience and purchase things that don't necessarily have to do with tickets," said Tixr CEO and Founder Robert Davari. "So merchandise, and experiences, and hospitality and stuff like that are all elegantly melded into this one, content driven interface."
Tixr sells tickets to exclusive concerts like a Tyga performance at a night club in Arizona, general in-person festivals like ComplexCon, and partners with local vendors like The Acura Grand Prix of Long Beach to sell tickets to the races. Plus, Davari said it's equipped to handle high-demand, so customers aren't spending hours waiting in digital queues.
Like Token, Tixr has also found success with a rewards program — in the form of fan marketing.
"There's nothing more powerful in the core of any event, brand, any live entertainment, [than] the community behind it," Davari said. "So we build technology to empower those fans and to reward them for bringing their friends and spreading the word."
Basically, if a user gets a friend to purchase tickets to an event, then the original user gets rewarded in the form of discounts or upgrades.
Coupled with their platforms' ability to handle high-demand events, both Jones and Davari believe their platforms have what it takes to take on Ticketmaster. Expansion into the metaverse, they think, will also help even the playing field.
"So imagine you can't go to Taylor Swift," Jones said. "What if you could purchase an exclusive to actually go to that exact same show over the metaverse? An artist's whole world can expand past the stage itself."
With the way ticketing for events works now, obviously not everyone always gets the exact price, venue or date they want. There are "winners and losers." Jones's hope is that by expanding beyond in-person events, there can be more winners.
"If there's 100,000 people who want to go to one show and there's 37,000 seats, 70,000 are out," he said. "You can't fight that. But what we can do is start to give them other opportunities to do things in a different way and actually still participate."
Jones and Davari both teased that their platforms have some exciting developments in the works, but for now both Token and Tixr are set on making their own space within the industry.
"We simply want to advance this industry and make it more efficient and more pleasurable for fans to buy," Davari said. "That's it."
Andria Moore
Andria is the Social and Engagement Editor for dot.LA. She previously covered internet trends and pop culture for BuzzFeed, and has written for Insider, The Washington Post and the Motion Picture Association. She obtained her bachelor's in journalism from Auburn University and an M.S. in digital audience strategy from Arizona State University. In her free time, Andria can be found roaming LA's incredible food scene or lounging at the beach.