fitness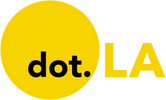 Get in the KNOW
on LA Startups & Tech
X
fitness
Are in-person gyms or at-home workouts the future of the fitness industry?

While much hype surrounds the latter in the wake of the pandemic, FitLab is betting on both. The Newport Beach-based company announced that it has closed a Series A funding round that takes its total capital raised to more than $15 million. Its investors include Two Styx Capital, Cava Capital, Snoop Ventures, Paradigm Sports Management founder Audie Attar and M13 co-founder Courtney Reum.
Founded in 2016 as a venture firm focused on sports and fitness, FitLab has partnered with and acquired a portfolio of fitness brands including UFC fighter Conor McGregor's McGregor FAST and surfer Laird Hamilton's XPT.
Without disclosing the exact size of its latest funding round, FitLab said it is using the new capital to roll out its new "connected fitness studios" starting this year. The studios are expected to blend in-person training with at-home offerings; FitLab says it has plans underway for 250 locations in the U.S. and more internationally, with the goal of 500 locations by 2025.
Additionally, the company announced that it has acquired the fitness app Fitplan, sports apparel company Electric and running events organizer Ragnar.
There are more than
30,000 gyms operating in the U.S. today
, according to fitness trade group IHRSA. While many health clubs shuttered due to the pandemic, at-home fitness companies boomed as a result; equipment-focused firms such as Peloton and Tonal
saw sales skyrocket
, while apps like Nike Run Club and Strava saw downloads surge. Yet as life gradually returns to normal, at-home brands like Peloton have
found the adjustment difficult
.
From Your Site Articles
Related Articles Around the Web
Before the pandemic, the fitness industry was booming. Then coronavirus forced the closure of gyms and boutique studios, and Struct Club took advantage of the moment to allow instructors to reach consumers directly.
In this installment of dot.LA Dives In, Kelly talks to Amira Polack, founder and CEO of Struct Club, a mobile app that provides instructors with software that simplifies planning and coaching a class.
Side gigging as a spin instructor while she received her MBA, Amira found herself spending hours prepping for her classes, where she was not only expected to play the role of instructor, but also DJ, choreographer, exercise scientist and motivational speaker. Struct Club was born.
Built on the idea that music helps improve fitness class attendees' performance and enjoyment, Struct Club not only allows fitness choreographers — or "pack leaders" — to create unique classes, but ensures attendees are maximizing their workouts.
In this conversation, Kelly and Amira dive into how Struct Club pivoted its business model during the pandemic, the challenges of raising money as a female and minority founder, and what trends are impacting the fitness industry.
Watch the full interview here:
dot.LA Dives In: Fitness App Founder & CEO Amira Polack www.youtube.com
---

Kelly O'Grady runs video and serves as the chief host & correspondent for dot.LA. Find her on Instagram @kfogrady and email her at kelly@dot.LA.
Related Articles Around the Web
mma.prnewswire.com
Peloton may not have killed spin classes, but there's a wave of tech-powered fitness companies trying to lure Americans away from the gym.
One of the latest, Century City-based FitOn, is betting that making sought-after celebrity trainers accessible through an at-home fitness program can convince the time-stretched and coach potatoes to sweat.
Last month, the startup raised nearly $7 million in funding, according to Securities and Exchange Commission filings.
It follows a swath of new venture-backed fitness tech companies that come on the heels of Peloton and are challenging brick-and-mortar models with streaming workout classes and fitness machines. There's San Francisco-based Tonal Systems, maker of a pricey weight-lifting machine that offers personalized training powered by a "Coach A.I." or New York startup Mirror, which sells an LCD screen that doubles for a mirror and streams fitness classes into your home.
FitOn sheds the pricey equipment. Co-founded by a former FItBit executive Lindsay Cook in 2018, FitOn tries to distinguish itself from the crowded field of on-demand fitness programs by partnering with celebrities like Gabrielle Union and influencer trainers. The service provides a menu of fitness programs including yoga, pilates and dance that are different time lengths.

As a working mother, Cook was inspired to make exercise options high quality yet practical. The platform is billed as a more affordable antidote to Peloton, the fitness bicycle that runs north of $2,000. On Wednesday, the venture-backed Peloton, which went public last year, saw its shares fall after it reported a $55.4 million loss for their last quarter and slow revenue growth.
But that hasn't soured investor optimism.
"We will see the fitness market expand as it becomes more convenient and accessible for consumers," said Gautam Gupta, a partner at M13, an early-stage consumer technology venture capital firm, in an email. The firm is an early investor in Tonal, another venture-backed fitness system that's been dubbed the weight-training version of Peloton.
According to SEC filings, this was FitOn's second funding round bringing the total raised to about $11.6 million since its founding.
There's no doubt Americans love the burn. Even as venture capitalist have poured money into making at-home fitness the next big thing, gym memberships have steadily risen.
About one in five Americans have a gym membership and the U.S. leads all international markets in gym membership according to the International Health, Racquet & Sportsclub Association with $32.3 billion in revenue during 2018.
That's an all time high for memberships. And, it came at a time when gyms like OrangeTherapy and SoulCycle fueled growth. But, the wave of fitness startups have challenged this reign.
Its unclear how much the at-home fitness cut into membership but there' s indications that gyms are trying to compete outside of their brick-and-mortar locations. Last year, Equinox Group, the parent of SoulCycle announced it would offer up their own at home equipment.
"Given consumer interest in wellness, I see no slow down to funding in this space," Gupta said.