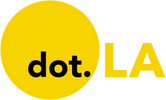 Get in the KNOW  
  on LA Startups & Tech  
X
Photo courtesy of Art Hearts
Fashion Tech Works Opens New Coworking Space for Emerging Designers
Decerry Donato
Decerry Donato is a reporter at dot.LA. Prior to that, she was an editorial fellow at the company. Decerry received her bachelor's degree in literary journalism from the University of California, Irvine. She continues to write stories to inform the community about issues or events that take place in the L.A. area. On the weekends, she can be found hiking in the Angeles National forest or sifting through racks at your local thrift store.
06:00 AM | March 29, 2022
For Cindy Keefer, CEO of Fashion Tech Works, sustainability has always been a way of life. The woman behind Downtown Los Angeles' new coworking incubator for designers and artists grew up a far cry from Hollywood, on an organic farm in Wisconsin.

"I've been an environmentalist since I was born," said Keefer, a vegetarian since childhood. "So for me, I never had a breakthrough moment."
Sustainability is at the heart of Fashion Tech Works' mission: The incubator is particularly interested in giving a home to designers and technologies "that improve the sustainability of apparel design and production," according to its website.
---
"The passion is just so alive that I could actually change the trajectory of apparel manufacturing, to be sustainable and clean," Keefer told dot.LA. "I want to be that hub for these young designers who want to make a difference," Keefer said.
Earlier this month, the third floor of The New Mart in Downtown L.A. was bustling with designers and models preparing for Art Hearts Fashion, an annual Los Angeles Fashion Week event for local designers. Keefer partnered with Art Hearts to host a "fashion hub" that gave young talents the opportunity to network with brands like Doc Martens and Bellaria, as well as industry veterans like Condé Nast Latin America senior editor José Forteza.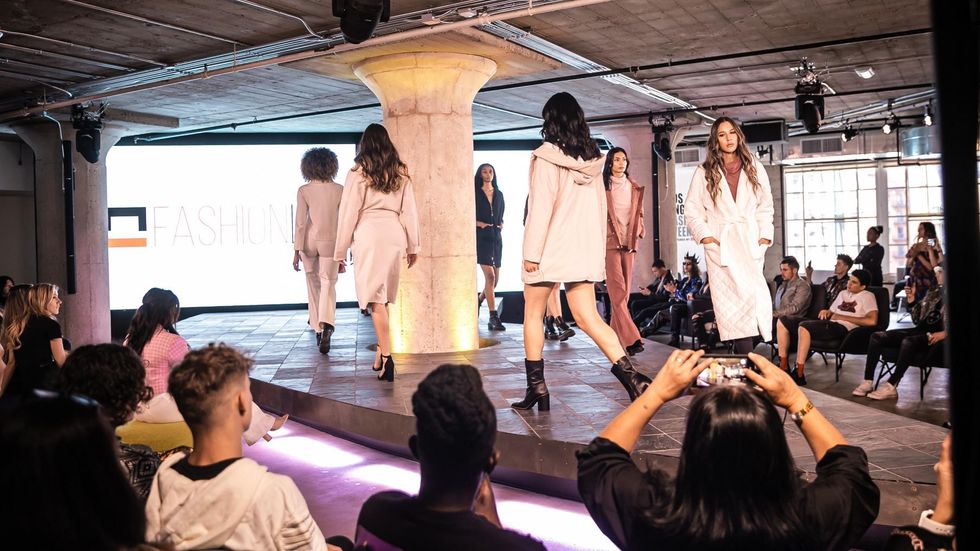 Photo courtesy of Art Hearts
"There's a void in the fashion program in Los Angeles, especially," Art Hearts founder Erik Rosete said. A designer and long-time attendee of fashion weeks in Milan and Paris, Rosete noticed L.A. Fashion Week's lack of a space for people to meet designers and get a hands-on experience of the clothing being showcased on the runway.
"It was very natural and synergistic that the partnership happened, because it created the opportunity to fill the void in L.A. Fashion Week," he told dot.LA.
In 2015, Keefer and her husband Tom hosted Melange, a fashion tech conference held at The New Mart. The panelists included Liz Heller of TOMS shoes, Ashley Crowder of VNTANA and Kristine Upsuleja of Madison Innovative Materials, whom Keefer considers innovators in the fashion space.
During the first five years after the Melange conference, Keefer and her husband laid the groundwork for their business and created strong relationships with founders of other fashion incubators like Arizona-based FABRIC. Keefer used the pandemic as an opportunity, accepting a small business grant from the government which she used to launch Fashion Tech Works.
What was once storage space for The New Mart is now Fashion Tech Works' incubator and coworking space, equipped with a content creation studio, events spaces and private offices.
Among the designers who showcased their work at the Art Hearts Fashion Hub was Symone Carter, designer of Le Mo'ney and a member of Fashion Tech Works.
"I just needed to be somewhere where I can get creative and meet other creatives," Carter said. "I stumbled upon Fashion Tech Works on Instagram, set up an appointment to do a walkthrough and fell in love with it that first day."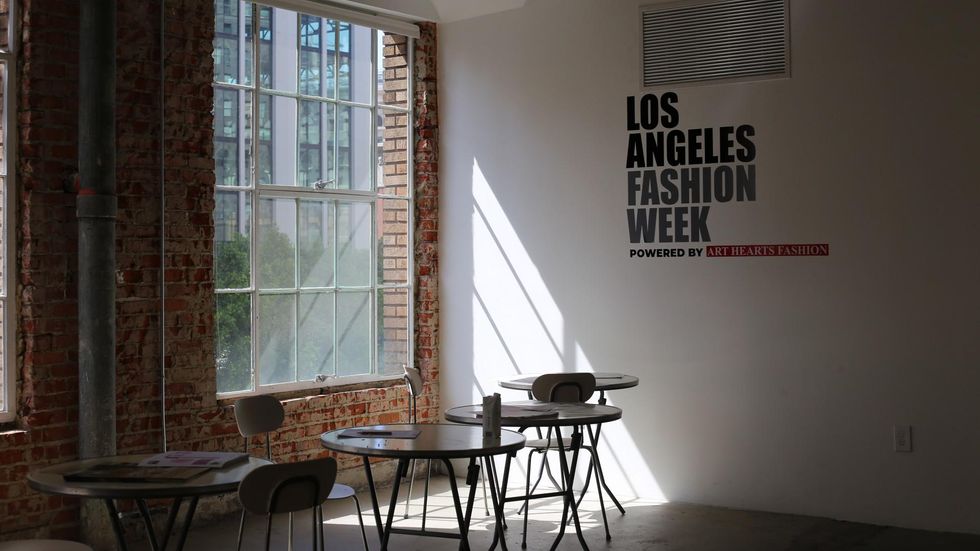 Photo by Decerry Donato
Each designer is required to have a fashion degree to become a member. There are three different tiers: silver ($60 per month), which is a remote membership that has access to the space two days out of the week; gold ($95), which includes daily access to the building; and premium ($750), which provides the designer with a private office space, access to the content creation studio for six hours a month and an opportunity to showcase their line on the runway.
Designers who become Fashion Tech Works members will receive the support of both FABRIC and garment producer Lefty Production Co. and access to the ORB360 machine, a 3D photographic technology that offers a 360-degree view on models. Keefer said Fashion Tech Works is also collaborating with other companies that focus on photographic printing, digital layouts, and cutting; she did not name those companies but said partnerships will be announced soon as negotiations are being finalized.
Decerry Donato
Decerry Donato is a reporter at dot.LA. Prior to that, she was an editorial fellow at the company. Decerry received her bachelor's degree in literary journalism from the University of California, Irvine. She continues to write stories to inform the community about issues or events that take place in the L.A. area. On the weekends, she can be found hiking in the Angeles National forest or sifting through racks at your local thrift store.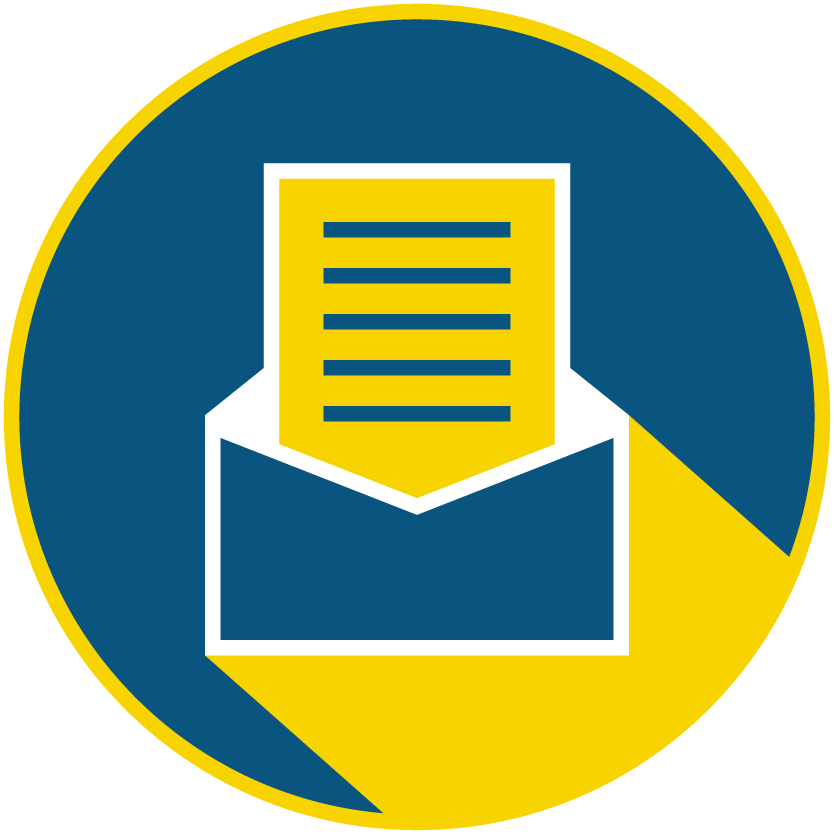 Subscribe to our newsletter to catch every headline.
06:00 AM | December 12, 2022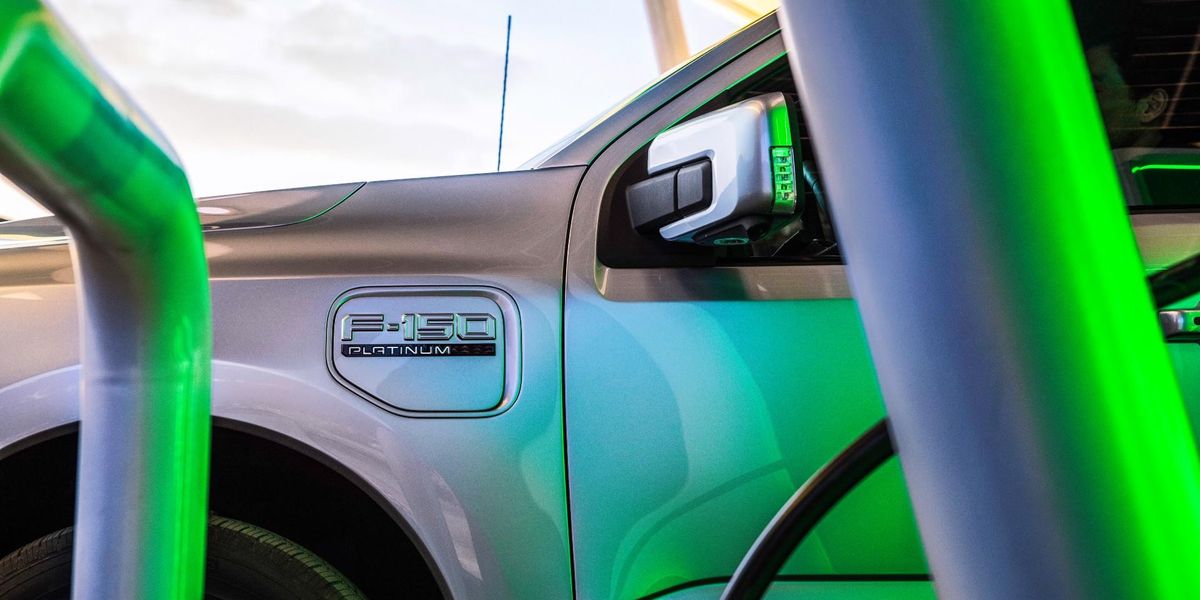 Photo courtesy of Ford
Pacific Gas and Electric is in the midst of enrolling customers into an ambitious new pilot program that seeks to use electric car vehicles as a means of powering daily life and stabilizing the grid.
The "Vehicle to Everything" pilot envisions a future in which automobiles not only draw their power from the electrical grid but can also strategically add electricity back in when demand is high — and generate some money for their owners along the way.
The concept of bidirectional energy flow using EV batteries isn't new, and dot.LA has covered various vehicle-to-grid endeavors in the past. But having a utility company as large as PG&E onboard could begin to transform the idea into a reality.
Though the program's website has been live for a few weeks, PG&E officially began to invite customers to pre-enroll starting on December 6th. The pilot has space for 1,000 residential customers and 200 commercial customers. PG&E isn't releasing the numbers for how many people have signed up so far, but Paul Doherty, a communications architect at the company, says he expects the enrollment period to take several months, stretching into Q1 2023.
On the residential side, customers can receive financial incentives up to $2,500 just for enrolling in the pilot. That money, says Doherty, goes towards the cost of installing a bidirectional charger at the customer's residence. The cost of installation varies according to the specifications of the residence, but Doherty says it's unlikely that $2,500 will cover the full cost for most users, though it may come close, with most installations ranging in the low thousands.
But there's more money to be had as well. Once the bidirectional charger is installed, customers can not only use the electricity to power their homes but also begin selling electricity back to the grid during flex alerts. Southern California residents may remember back in September when the electric grid was pushed to its breaking point thanks to an historic heatwave. During such events–or any other disaster that strains the system–customers can plug their vehicle in, discharge the battery and get paid.
Doherty says that users can expect to make between $10 and $50 per flex alert depending on how severe the event is and how much of their battery they're willing to discharge. That might not seem like a huge sum, but the pilot program is slated to last two years. Meaning that if California averages 10 flex alerts per year like in 2022, customers could make $1,000. That could be enough to offset the rest of the bidirectional charger installation or provide another income stream. Not to mention, help stabilize our beleaguered grid.
There is one gigantic catch, however. PG&E has to test and validate any bi-directional charger before it can be added into the program. So far, the only approved hardware is Ford's Charge Station Pro, meaning only one vehicle–the F-150 Lightning–can participate in the program. That should change soon as the utility company tests additional hardware from other brands. Doherty says they're expecting to add the Nissan LEAF, Hyundai's IONIQ 5, the KIA EV6 and others soon since it's just a matter of testing and integrating those chargers into the program.
One name notably absent from that list is Tesla. So far, the country's largest EV presence hasn't announced concrete plans for bidirectional charging, meaning there's no way for Tesla owners to participate in the pilot.
"We hope they come to the table as soon as possible," says Doherty. "That would be a game changer."
The commercial side of the pilot looks similar to the residential. Businesses receive cash incentives upfront to help offset the cost of installing bidirectional charger and then get paid for their contribution to stabilizing the grid in times of duress. PG&E says electric school bus fleets, especially, represent attractive targets for this technology due to their large battery capacity, high peak power needs, and predictable schedule–a strategy that mirrors what V2G pioneer Nuvve described to dot.LA back in October.
If California's plan to transition all new car sales to electric by 2035 actually succeeds — which would require it to add nearly two million new EVs to state roads every year — that's two million rolling, high power batteries with the potential to power our homes, our jobs and the grid at large. Getting there will be a colossal undertaking, but PG&E's pilot should be a litmus test of sorts, assuming they can figure out how to get more vehicles than the Ford Lightning into the program.
David Shultz
David Shultz reports on clean technology and electric vehicles, among other industries, for dot.LA. His writing has appeared in The Atlantic, Outside, Nautilus and many other publications.
05:15 AM | December 13, 2022
Vinfast
Vinfast, the Vietnamese EV company with headquarters in Los Angeles, shipped its first order of vehicles to U.S. soil from Hai Phong, Vietnam on November 25th. The batch of 999 automobiles is due to arrive here in California on Thursday this week.
The VF8 SUVs on board will have the difficult task of convincing American buyers that an unknown, untested Vietnamese manufacturer can deliver on a new technology. And so far, the company appears to be off to a rocky start.
According to an email sent to reservation holders on November 29th, the VF8s in the initial shipment will be a special "City Edition" and have lower range advertised than the previously announced versions–just 180 miles in total. Over the weekend, Vinfast confirmed to dot.LA via Twitter that all of the vehicles in the first batch are the City Edition, and that the standard edition would be coming Q1 of 2023. Until this email, there had been little, if any mention of this new City Edition. The message to reservation holders offered no rationale as to why the company was choosing to ship this version of the car instead of the 260-292 mile-range VF8 it's been advertising for months. Despite the lower range, however, the EVs will still carry a price tag of either $55,500 or $62,500, depending on trim–just $3,000 less than the previously-announced versions.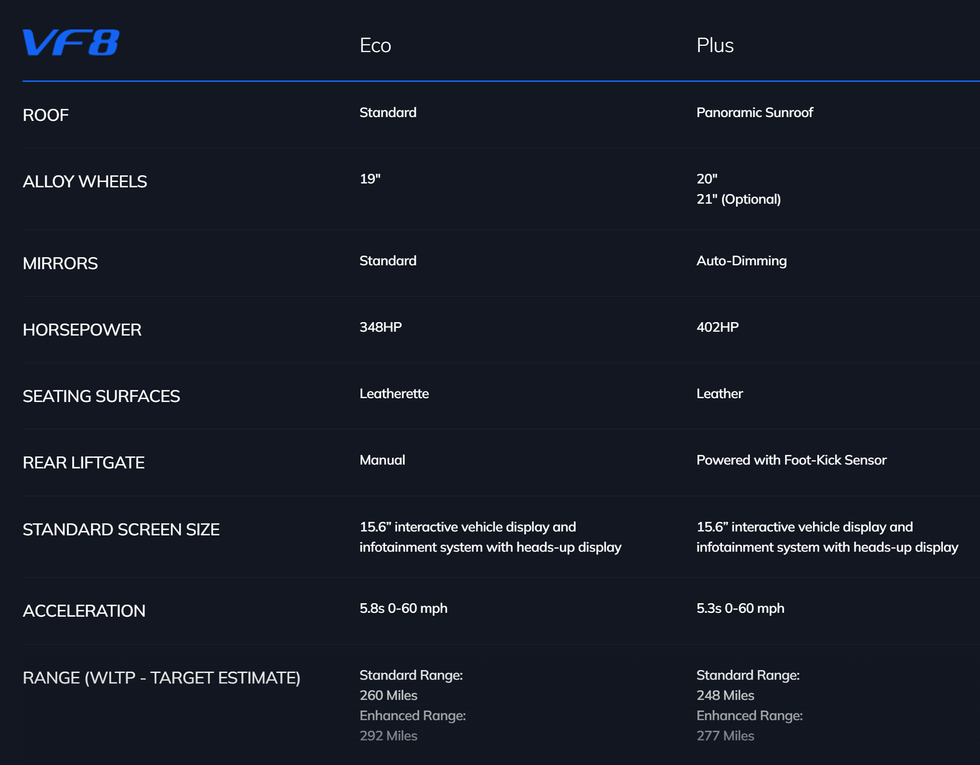 The VF8 Specs page from Vinfast's site still bears no mention of a "City Edition," but that's what's coming to America this month.
Vinfast is offering reservation holders an additional $3,000 off these City Edition variants (bringing the total to $6,000 less than the previously announced versions). But even at a discount, the vehicle's $52,000 price tag is far from competitive with more established EV makers and raises questions about the brand's strategy and value.

For comparison:
The 2023 Hyundai Ioniq 5 has 220 miles of range and starts at $42,745. Or 303 miles of range for $60,000.
The base model Kia EV6 costs $49,795 and goes 206 miles on a full charge.
The Mustang Mach E starts at 46,895 and reaches 224 miles.
And the list goes on. In fact, you'd be hard pressed to find a 2023 EV with a worse cost to range ratio than the VF8. Vinfast, which has been nearly impossible to reach on this matter despite numerous calls and emails, hasn't explained why they chose to offer such a range-compromised version as their initial foray into the U.S. market, or why the cost remains so high.
The reaction to the news, especially on Reddit, has been largely negative, with users accusing the company of "springing" the City Edition on reservation holders. Others speculated that the company rushed out the first batch so it could drum up good press before its recently announced IPO. Whatever the reason, most redditors didn't seem to be buying it, and with Vinfast so reluctant to comment, it's hard to see the announcement in a light that bodes well for the company's future. First impressions tend to last, and this doesn't seem like a good one for the EV hopeful.
David Shultz
David Shultz reports on clean technology and electric vehicles, among other industries, for dot.LA. His writing has appeared in The Atlantic, Outside, Nautilus and many other publications.