The Rise of Influencer Coaches: How Social Media Stars are Monetizing Their Success
Kristin Snyder
Kristin Snyder is dot.LA's 2022/23 Editorial Fellow. She previously interned with Tiger Oak Media and led the arts section for UCLA's Daily Bruin.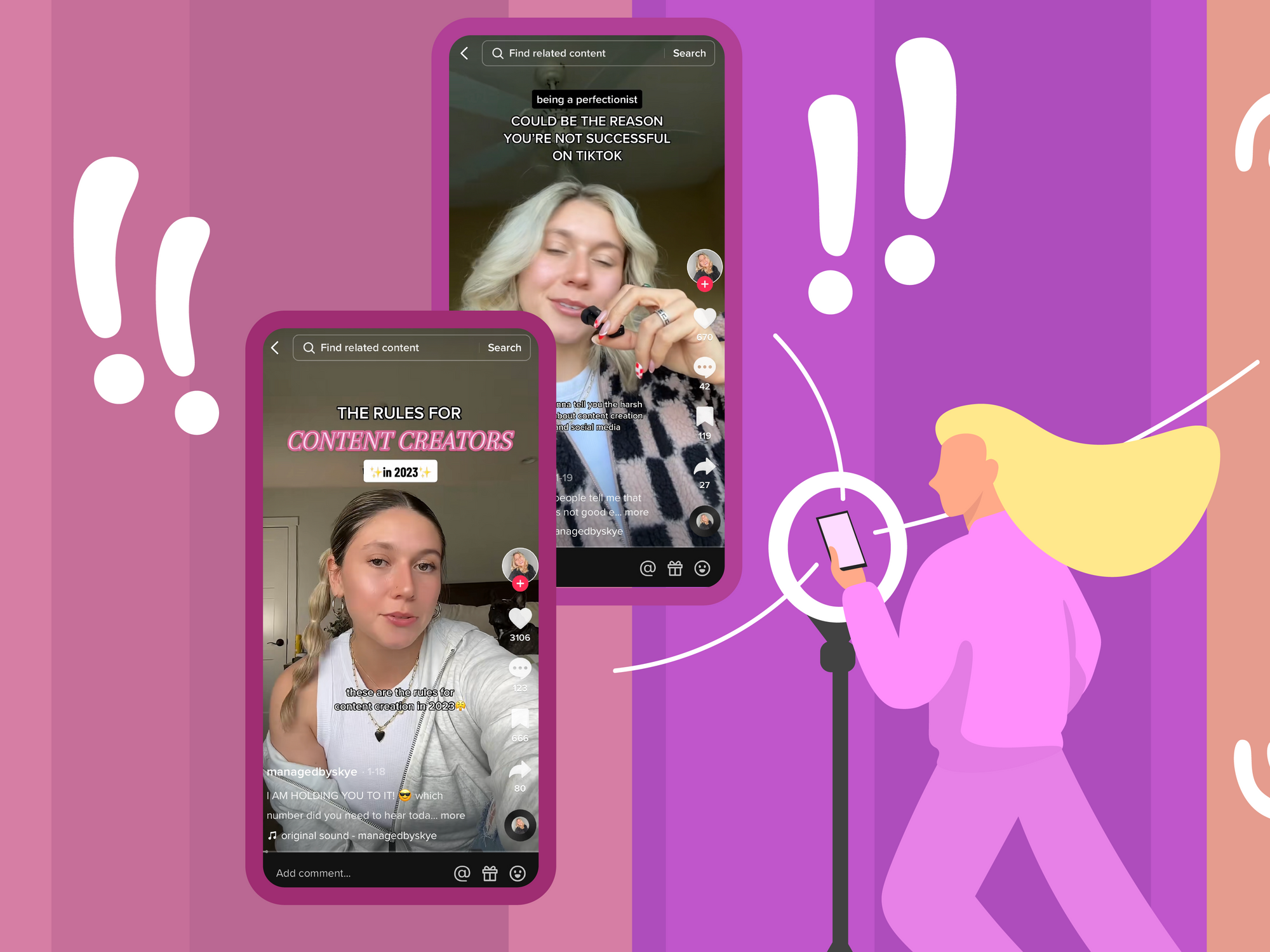 Evan Xie
Even though Skyelar Garcia has over 300,000 TikTok followers, she doesn't consider herself an influencer.
"I really just wanted to start a business and help people on a wider scale," Garcia says. "I decided to create videos and put my experience with what I've learned about editing and short-form content with the psychological side of social media."
---
In short, Garcia is an influencer coach. She helps guide people interested in building a social media career by advising them on how to create distinct content, interact with followers and work with brands.
"When you work with me one-on-one, it's about the implementation rather than just the knowledge and teaching people how to dissect their content," Garcia says.
According to Garcia, the creators who hire her should walk away with a better understanding of what content performs best on different platforms, managing multiple accounts and editing content.
Garcia got her start running social media accounts for other people's businesses. Her company, Managed By Skye, was focused solely on managing TikTok accounts for small businesses like independent bookstores or hotdog stands using the video-sharing platform to drive sales. But in 2021, Garcia introduced coaching to her repertoire. Now, she sells a TikTok strategy course for $599, an account audit for $99 and one-hour strategy sessions for $299.
Her pivot couldn't have come at a better time. According to digital marketing agency HigherVisibility, at least one in four members of Gen Z wants to be an influencer. With tips for aspiring influencers on everything from hashtag best practices to engaging viewers on live streams, many influencer coaches have introduced paid options, including pre-made courses, account reviews and one-on-one calls with their clients.
Naturally, many of her clients are businesses themselves. Garcia works with photographers and real estate agents, looking for advice on how to improve their social media marketing. Currently, she has 12 people who she meets with weekly.
Garcia supplements these clients with anywhere from five to 10 one-on-one calls with influencers, mostly lifestyle creators in their early 20s. Since many of them are just starting out, Garcia and her two co-workers typically begin the sessions by walking the creators through identifying a content niche and establishing a posting strategy.
Mikaela Miranda first explored content creation from the brand side after a fashion company hired her to make TikToks for their account. She soon started making content for other companies as well, but quickly realized that she wanted to be "building my own brand instead of kind of wasting time building someone else's."
But even Miranda wasn't quite sure how to start so she booked a UGC coaching call with another TikTok creator, who walked her through establishing her personal brand and understanding contracts. Since then, she's gained over 18,000 followers and worked with brands like Princess Polly and Skin Gym.
Now, she's trying to pass her knowledge on to other creators looking to start making UGC content. Currently, Miranda's UGC Starter Pack sells for $40, and she offers one-on-one coaching for $20. She also sells the contract template she uses when working with brands for $50. Having hosted 30 calls since launching her coaching six months ago, she says many of the creators she's spoken with have the same issues she once did: reaching out to brands and negotiating contracts.
"(New creators) don't really know where to start, and they don't really know focus on how to form their social media presence," Miranda says.
For both Miranda and Garcia, much of their coaching is centered on TikTok. That said, neither of them is particularly worried about the potential ban since they believe their ideas can be applied to other social media platforms.
"I feel like the knowledge that I have with social media has allowed me to see platforms as a whole," Garcia says. "Not just TikTok, not just Instagram, but understanding the humans on these platforms."
Kristin Snyder
Kristin Snyder is dot.LA's 2022/23 Editorial Fellow. She previously interned with Tiger Oak Media and led the arts section for UCLA's Daily Bruin.
https://twitter.com/ksnyder_db