bumble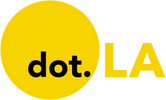 Get in the KNOW
on LA Startups & Tech
X
bumble
Courtesy of Sarah Jones Simmer
On this week's Behind Her Empire, Sarah Jones Simmer joins to talk about working at Bumble, becoming a CEO and how her struggle with cancer changed her worldview.
Simmer described her career as a windy, curvy road. While people like her husband seemed to know what they wanted to do since the seventh grade, she has always felt like she's figuring it out, even today.
"I feel like I'm still figuring out what I want to be when I grow up. And I kind of love that because I would love my curiosity to guide me," said Simmer.

She earned a bachelor's degree in music but went on to join AmeriCorps after college. After getting her graduate degree, Simmer ended up working at a hedge fund where she became an investor.
She spent much of her career investing and consulting with businesses. She didn't become involved with tech until she joined Bumble, which at the time was a 30-person team working out of a two-bedroom apartment. She quickly rose at the company, eventually becoming its COO.
"The IPO was an incredible team effort. There were so many folks involved with every step of that process. And I was honored to play a small slice in it," said Simmer.
Around the time the pandemic struck, Simmer was diagnosed with stage three breast cancer. The experience radically changed her perspective on life.
"I just turned 37 at the time, I started getting mammograms… and you pretty quickly are called into clarity of what is most important," said Simmer.
Thanks to her support system and regular treatment, Simmer was cancer free a year later.
"The reality is right now we all live as though there's like no expiration date. And on the other hand, if you were told you had a month to live, or maybe even a year, you'd probably throw the playbook out -- and just about everything, right? -- and live out that bucket list right now."
She decided to leave Bumble for something new. She landed a position as CEO of Found, an evidence-based weight care program.
"You move to the next thing – like find your side hustle, find the things that bring you joy [and] build your version of your career based on how you want to spend your time."
Hear more of the Behind Her Empire podcast. Subscribe on Stitcher, Apple Podcasts, Spotify, iHeart Radio or wherever you get your podcasts.

Correction: An earlier version of this post misidentified Simmer as the former CEO of Bumble. She was the company's COO.
dot.LA Audience Engagement Fellow Joshua Letona contributed to this post.
The Los Angeles Clippers, owned by former Microsoft chief Steve Ballmer, is stitching a new logo on game jerseys this year. Los Angeles' tech darling Honey will appear on the basketball team's uniform as part of a partnership inked last fall.
The deal allows Honey, the L.A.-based online shopping and discount platform, to advertise overseas and share team content on its digital and social media platforms.
"We look at our last six years since Steve Ballmer bought the team as sort of a restart of the Clippers built around those same principles of toughness and grittiness, determination," said Clippers sales officer Scott Sonnenberg. "That's the type of players we have on the court and that's the type of brand that Honey is."
Honey already had its name on practice jerseys and the Clippers' new training center. The company also led a $10 ticket campaign for home games during the 2019-2020 season.
It's the Clippers' second major corporate partner after dating site Bumble. The NBA was the first major U.S. sports company to let teams display partners on player jerseys, a decision Sonnenberg described as groundbreaking.
The Clippers have tried to position themselves as tech leaders within the NBA with their AI-powered Clippers CourtVision platform, a software program that overlays player stats and animated graphics over live games.
Earlier this year another L.A. startup, the sneaker seller GOAT, tried to tap consumers in the profitable NBA market launching their first television campaign during the NBA playoffs.
Founded in 2012, Honey offers a free platform that notifies users about price drops and tracks the lowest prices on items listed across ecommerce sites. It was acquired by PayPal last yeast for $4 billion.
Starting Friday, the browser extension will offer discount codes to fans who purchase Clippers gear on the shopping platform.
Even though stadiums are shuttered to paying fans, sales of merchandise have remained steady through the pandemic, said Sonnenberg. NBA fans streaming games online are still exposed to brand partnerships.
"Honey's a great match for us," he said. "Their entrepreneurial spirit, their toughness, their grittiness."
Greycroft is getting even bigger.
The Los Angeles and New York firm announced Tuesday it closed two new funds: Greycroft VI, a $310 million venture fund with an emphasis on early-stage investments, as well as Greycroft Growth III, a new growth-stage fund with more than $368 million in commitments.

As one of the earlier VC firms in Los Angeles and one of the few with a war chest large enough to write checks for later rounds of up to $50 million, Greycroft has boomed in the last 14 years. The firm has gone from raising $75 million to $2 billion in capital.
Its portfolio now spans 60 companies with $100 million-plus valuations, including nine "unicorns" valued at more than a billion dollars, including electric scooter company Bird, the dating site Bumble and video gamer-maker Scopely, which Greycroft infused with $200 million of follow-on capital this spring.
Greycroft also invested in the fashion resale site The RealReal, which went public last year in a $2.4 billion exit.
"Greycroft partners with entrepreneurs along their journey, providing capital and expertise to support their vision from seed funding to exit," Greycroft co-founder Ian Sigalow said in a prepared statement.
From Your Site Articles
Related Articles Around the Web