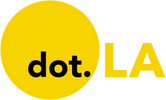 Get in the KNOW  
  on LA Startups & Tech  
X
Katherine Abando
Katherine Abando
Katherine Abando is a lifestyle writer and social media producer from Los Angeles. Her coverage interests include internet culture/tech and Asian American Pacific Islander (AAPI) identity. She enjoys learning about emerging entrepreneurs and digital trends that pop up on her social media feed. Follow her on Twitter @kaband0.
Image courtesy of Launch House
Taking their lead from social media entrepreneurs who are creating content from mansions, a new breed of startup incubators and collectives are cropping up across Los Angeles. Their programs were built largely by young entrepreneurs trying to bridge the creator and startup worlds, speak to a generation that has grown up alongside social media.
Some are inspired by other co-living incubators or from founders who wanted to capture the creative energy those houses spawned.
In the Hollywood Hills, a collective started by two twenty-seven year-old entrepreneurs is helping seed-stage companies land funds and build up their products. Across town, a roving launch house focuses on building biotech entrepreneurs. Another is trying to foster breakthrough products in augmented reality.
Here's a run down of some of the most promising co-living concepts, along with their founders and the projects they're incubating.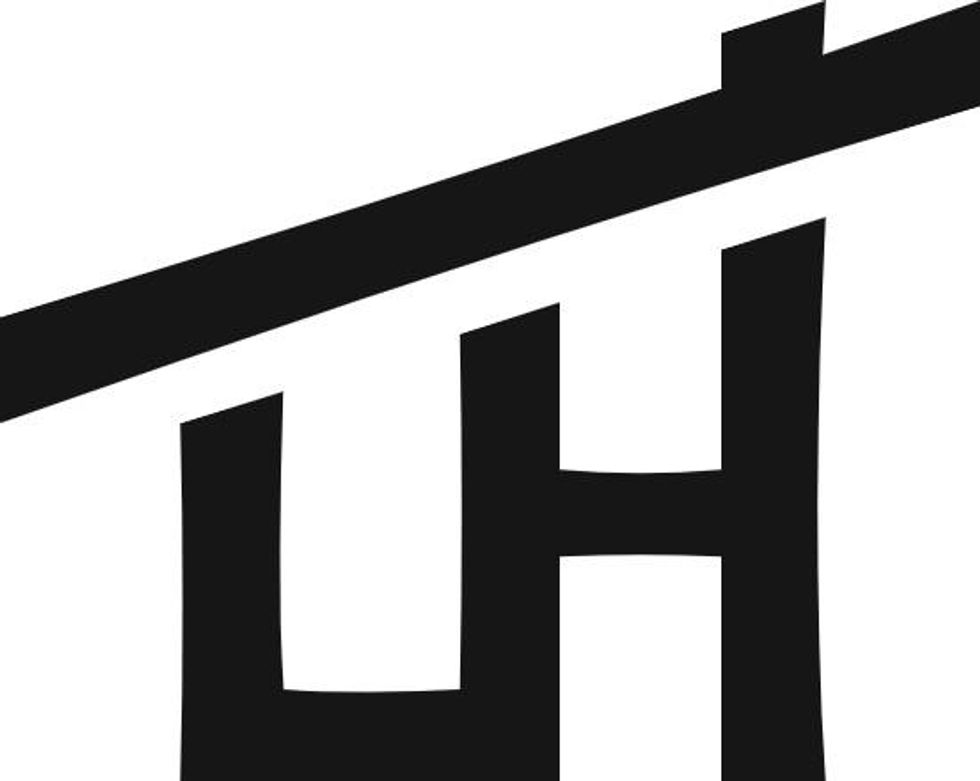 Launch House formed last year after one of its founders tweeted about an experimental gathering of entrepreneurs in Tulum, Mexico. Located in a sprawling Beverly Hills mansion, the hub puts a heavy emphasis on social media and influencer-driven business ideas and runs monthly cohorts of about 20 founders each, connecting them with creators to build up their social media game. Potential participants must apply and then pay an annual membership fee, which includes the four-week live-in residency program and access and introduction to investors and advisors. Participants have to be 18 years of age or older.
"Many creators want access to startup investing opportunities but either don't have a way into top deals, or get pitched so often they can't easily decipher what's a good investment," said co-founder Brett Goldstein, "On the reverse side of things, many founders see collaborating with creators as a great way to reach new target audiences because distribution is a hugely scarce resource."
Several Launch House residents have gone on to raise successful rounds from staid investors including Sequoia and Y Combinator, though a Business Insider report about a COVID outbreak after a recent party raised questions about the culture at the home.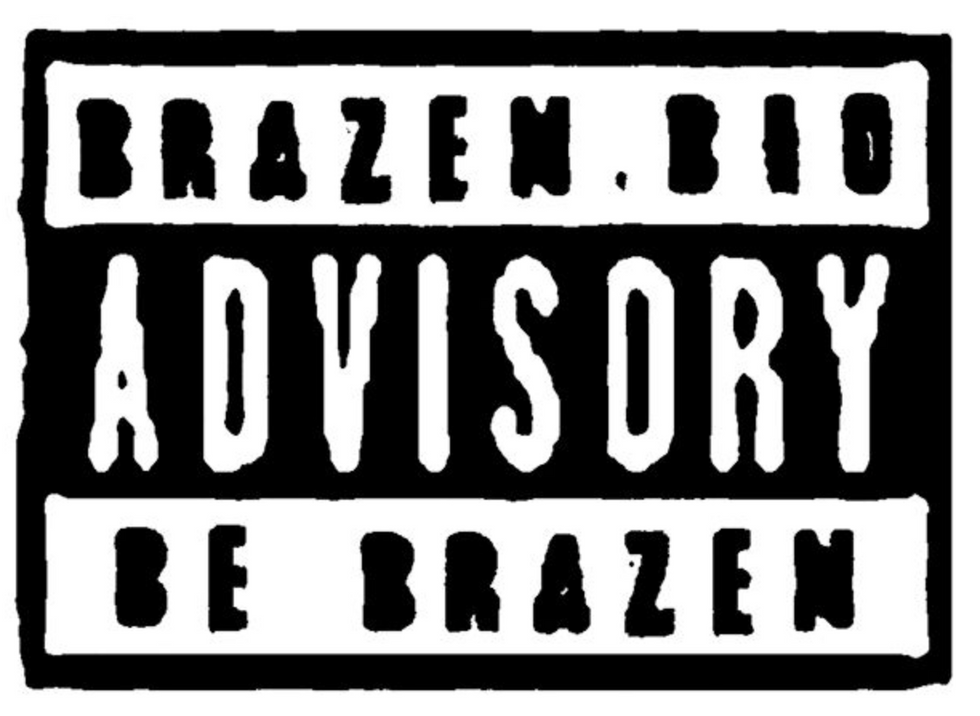 Started by longtime friends Shawn Carbonell and Brent Witgen, Brazen Bio is a biotech incubator house based in Redondo Beach which also provides members with lab access to Bio Labs in Torrance.
Inspired by other launch houses, the two PhDs wanted to create the first biotech hub in Los Angeles that combines the region's creator economy with its budding scientists and entrepreneurs.
"Part of our goal is to make it one of the top biotech hubs through us being here. As BioscienceLA Chief Executive Officer Dave Whelan would say, 'we're long L.A.'," said Carbonell, "Most companies need to also become media companies to stay relevant, and where better than Los Angeles for that?"
Four startups were accepted in the first round of what Brazen Bio is calling its 'BRZN1 cohort. The program started last month and runs through December. It's replete with a full line up of founder dinners and mixers, access to Bio Labs' equipment and weekly office hours. The founders aren't yet making seed investments but will be establishing a fund for 2022.
Carbonell said they are trying to find ways to promote Brazen through Discord and social media to Gen-Z entrepreneurs and encourage a new generation to enter the STEM field.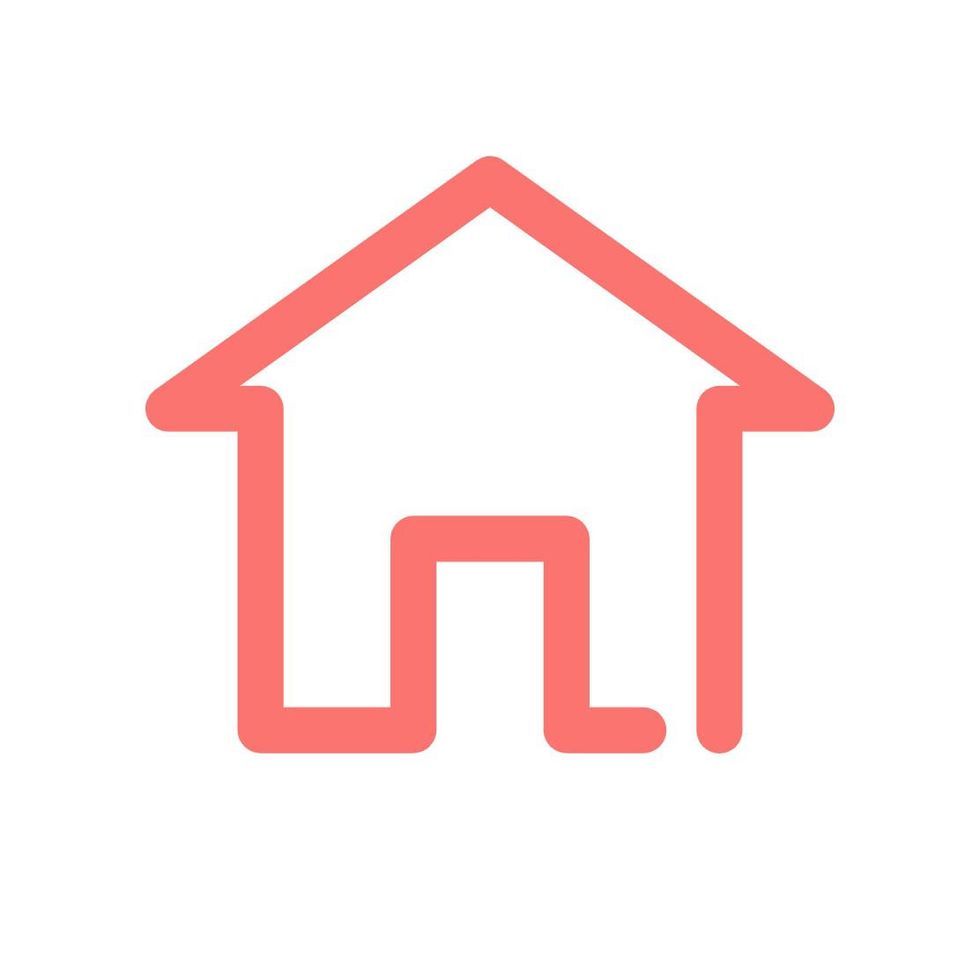 The 27-year-old co-founders Robbie Figueroa and Luciano Arango moved from the Bay Area to Los Angeles, where they saw a maturing tech scene they thought could be a good place to build startups. The two convinced their tech friends to make the trip down to the Hollywood Hills, where they created a collective and early-stage fund called House.ai.
House.ai doesn't offer a full-time residency like Launch House. Instead, it sees itself as a place where founders can gather to co-work. Figueroa, a general manager for DoorDash in Puerto Rico, and Arango, a co-founder of San Francisco-based ScopeAI, both live in the house. There's no formal application for House.ai — instead, Arango and Figuero select premiere founders and operators to join them.
In the past year, House.ai has provided co-working space for 37 founders. The program connects them with early-stage venture capital and helps them recruit talent and connect to engineers. Figuero and Arango have so far invested in six of the companies — including cannabis wholesaler Nabis, a Y-Combinator-backed company.
Figuero considers House.Ai an industry-agnostic incubator, though its startups tend to gravitate towards fintech, fulfillment and delivery services, along with some consumer and business-to-business companies.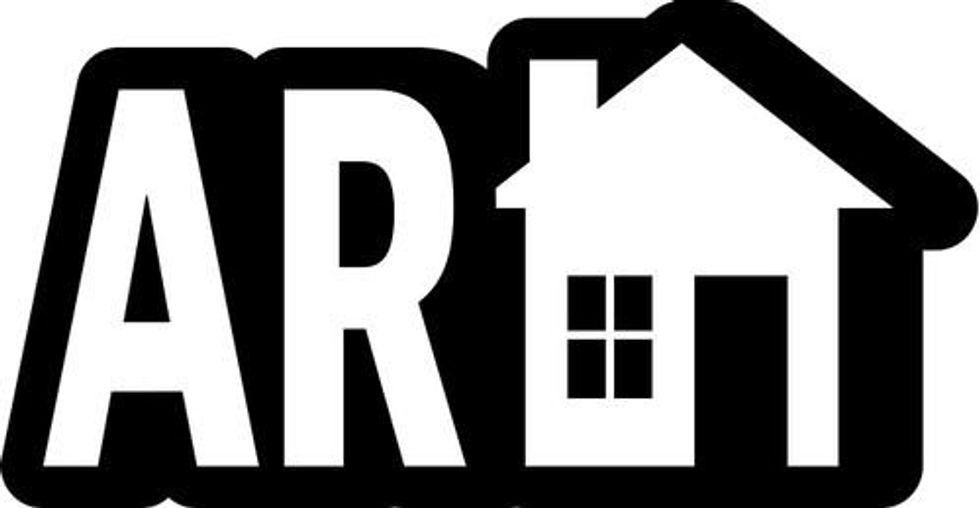 The AR House was born out of a tweet from augmented reality developer Aidan Wolf: "anyone organizing a house for snapchat lens creators? Would love to do something like that here in LA."
The response was overwhelming. Among those who reached out was AR creator Lucas Rizzotto.
The team quickly coalesced around the idea of a house dedicated specifically to AR creators and developers. L.A., home to AR juggernaut Snapchat, had more than enough talent. Within a week, the two had met their funding goal, much of it coming from the AR community.
Creators must be 18 years old or older to apply. AR House's founders don't take equity in the companies they help launch, but they do help provide participants with AR hardware to support their projects.

The cohorts will have access to a four-week session complete with dinners for founders, meet-and-greets with investors and other programming. The house doubles as an exhibition space for augmented reality projects, too. AR's first cohort started on October 5 and they signed a six-month lease to their Hollywood Hills house.
Bay Area native and consumer tech founder Katia Ameri and YouTuber Elijah Daniel bootstrapped Rocketship House in November 2020. The house, based in the Hollywood Hills, boasts a stunning view of Los Angeles and an acre-long vineyard where participants are encouraged to collaboratively contribute to projects focused on the creator economy.
Ameri brings a hard-tech background. She raised $2.2 million for her telehealth platform, Mirra, an at-home allergy diagnosis service, before the pandemic started. Daniel brings social media savvy and a knack for making viral videos. The two say they are focused on projects that help creators develop content distribution and revenue streams.

Rocketship's residents have included musician Trevi Moran, musical artist and YouTuber Sam F and nicotine company Lucy co-founder Samy Hamdouche, whose startup is backed by Y-Combinator.
Daniel and Ameri aren't interested in taking equity. Instead, the pair said the want to focus on building a community of creators and tech entrepreneurs. There's no formal application, though interested founders and creators can reach out to Ameri via Twitter to join. The two say they are flexible about how long creators or founders can stay in the house. After experimenting with co-living, Rocketship House's founders said they're pivoting toward a model that will instead seek to foster a digital community and provide a physical workspace.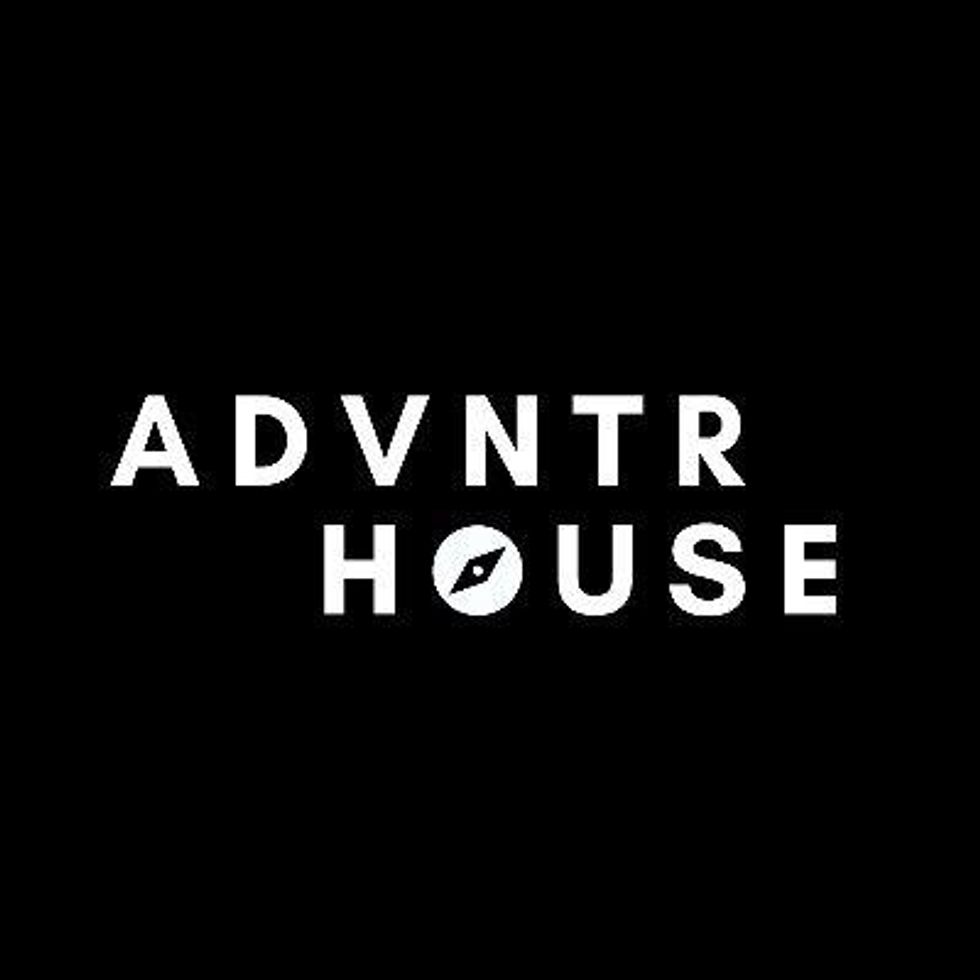 Advntr House was created by the co-founders of a college party app Dive.Chat, Michelle Fang and Kyle Brastrom. Its Gen-Z cohorts have served as founders of a wide variety of consumer, healthcare, fintech and media startups.
"A majority of the people that have entered ADVNTR House have either quit their full-time job, ended a relationship of over a year or dropped out of college," Brastrom said, "People kind of come into the house and then realize 'wow, there's so much opportunity out there'."
Participants live in ADVNTR's Melrose home, but the group also travels to destinations like Big Bear, California and Arizona. Every cohort shares the expenses and collectively develops the group's activities. There's a formal application and interview process to join ADVNTR. The cohort program lasts about eight weeks.
Fang and Brastrom organized L.A. Tech Week, a collaboration with other tech houses including House.ai, Launch House and Together Casa, a real estate startup organizes co-living houses for tech entrepreneurs, creators and other interest-focused communities.
Know of other startup houses around Southern California? Let us know!
Kippo, a startup that makes a dating app for gamers was created by an ex-Wall Street trader and Raya engineer whose codes helped predict the success of stocks.
But David Park said Kippo doesn't believe in algorithms. The dating app for gamers lets users sign up to create profiles where they can highlight their favorite games, astrology signs and even has their type of personality. The app matches users, who can then chat and play games with each other. Although it's free, there's a $9.99 premium version.
The idea of an app without algorithms is a bit contradictory, coming from what's known as an algorithmic trader, whose startup uses codes to match people.
"An algorithm implies that, if there's enough information about you, the perfect algorithm will spit out the one perfect person for you," he explained. "And then that's it, you don't have to do anything, you don't have to use a dating app. It just tells you who the person is supposed to be with and game over. Right? We don't think that that's the end game."
Instead, he has an algorithm to fix the algorithm.
"We're going to figure out a way that you can do as little as possible, through our super-advanced algorithm," he said. "And our philosophy is we want to make a fun experience so that you enjoy dating, you enjoy meeting people, and you enjoy this entire experience."
Park, an avid gamer, said he thought gaming and dating were a perfect match. Gamers already loved to interact online. They don't want to play alone. Gaming with someone takes the pressure off of dating. It's a shared experience. In the early days of Kippo, Park met his current girlfriend on the app. Going a year and a half strong, gaming is an activity that both of them enjoy together with playing games, like Blade and Soul and It Takes Two.
"At the end of the day, the best environment to get people to be open to meet each other is one where they're comfortable, and they're having fun," he said. "So the goal for Kippo is to create a fun environment. I think a lot of dating apps have this stiffness to them, where it feels like you're going to a speed dating event, and there's a lot of pressure, and everyone's there for the same reason: dating. But if you say, 'Hey, this is a great place to meet new people.'"
Last year, Kippo raised a $2 million seed funding. It's using the cash to revamp the app. with the emphasis on 'experience'.
@chalupabatmangg

We don't do any of this bs at Kippo. We're not scummy like that. #datingapp #kippoapp #sus #scam
Early in his career, Park worked on Wall Street as a quantitative analyst also known as an algorithmic trader, using algorithms to predict the performance of tech companies. It was a prelude to his time at Raya, a celebrity dating app.
After he created the company with Cheeyoon Lee, he began talking on TikTok about dating app algorithms and scams, sometimes deriding other apps for "selling" data.
"Three ways that dating apps are scamming you—number one dating apps will create fake profiles of hot girls and guys and they will show it to you first especially new dating apps," he said in one video posted.
(..) Number two dating apps will hold back your matches unless you start paying (..) Number three dating apps are selling your data and it's scary how they know you based off your swiping patterns."
For his part, Park said they are focusing on getting 10 million Kippo users. The app had about 25,000 users per month last year.
But Park thinks gaming is evolving with esports competitions and spaces like Twitch where gamers can livestream their play. Even Alexandra Ocasio Cortez has used as a platform to reach her constituents. Dating is no exception. The pandemic saw record levels of growth in gaming, which is predicted by some to reach more than $200 billion by 2024.

"Everyone is becoming a gamer to some capacity," Park quipped. "If you look at Gen Z, pretty much all of them play some sort of social video game because video games are becoming more of a social thing than just an activity to do."

It can be easy to focus on the wrong things as an online creator. An obsession with posting content and counting followers can distract you from what counts — whether that's monetizing content or interacting with your fans.

Los Angeles-based Super, a platform that went into public beta last Tuesday, aims to make it easier for creators to build revenue models that fit their unique approach.
Co-founder Fernando Parnes, 26, had originally been working on a startup called Best Being, which was focused on matching individuals to wellness services. In December 2020, Best Being was rethinking its direction. At the time, Parnes was spending a lot of time watching DIY cooking videos on YouTube with his fiancee.
"We noticed a significant improvement in our day-to-day lives," Parnes said about the impact of the videos. "And that really kind of opened my eyes to the power that creators have," he added. "The first moment that I was like, wait, this is something really cool, the creator economy, there's really something there."
After huddling with his team and talking with some potential customers, he started on Super.
Leveraging Creative Freedom Beyond the Subscription Model
Super sees its advantage in allowing creators to own their communication pipeline with fans, moving beyond bombarding them with regular posts and emails and instead, giving them the flexibility to build experiences that fit their vision and approach.
"We allow our creators to create their own revenue models, '' said Parnes. "They've already come up with so much more than we ever could."
So far, those ideas include digital hosting open mic sessions, hosting pay-per-view live streams, as well as offering behind-the-scenes glimpses, courses and merchandise.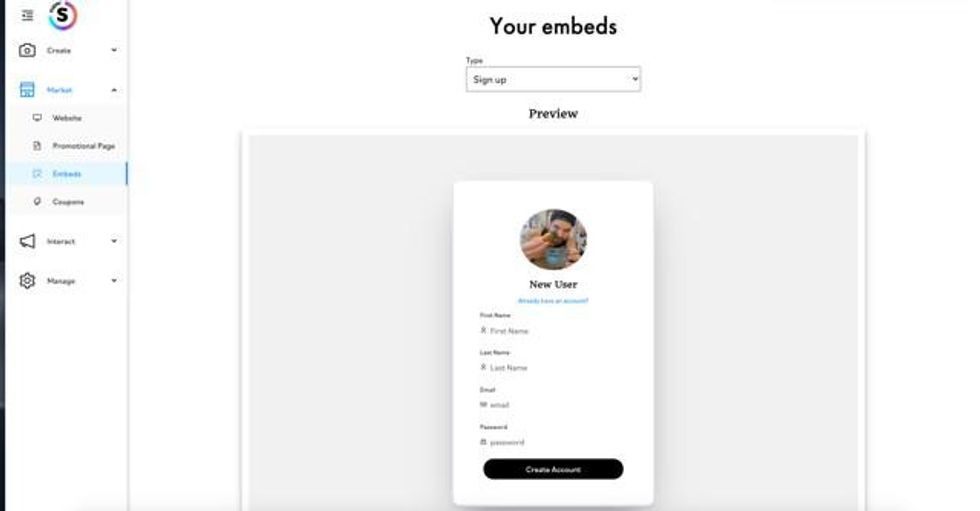 Competitors like Patreon place limits on the kind of experiences creators can implement, Parnes contends, forcing them into a subscription model and controlling access to their fans.

"If Patreon was like, 'no more, we are going to take you off the platform', there's very little you can do about that as a Patreon creator," Parnes said. "[On] Super, you own that data. You own the direct connection to your fan. So that's a big difference," said Parnes.
Super takes up to a 10% cut from creators when they make a sale on the platform. The company is also implementing a sliding scale fee that would reduce transaction fees for creators as they bring more fans onto the platform.
"The more fans you sign up, the more revenue you generate, the less you're going to pay in transaction fees," Parnes said.
He said he wants Super to be a stepping stone for creators to succeed financially without sacrificing their creative freedom. Part of that, he thinks, means moving beyond a focus on subscriber counts and on to metrics that matter.
"We actually don't look at subscriber count as a core metric," said Parnes, "Someone could have two million subscribers. What if a million of those are bots and the other 500,000 don't check out their account anymore?"
Instead, he's focused on helping creators build better relationships with their core, "super" fans. The startup doesn't exclude any type of creator on their platform — from chefs to musicians, vloggers, dancers and adult filmmakers.
"There's obviously certain types of content that promote hate, and things like that. Of course, any kind of creator that's promoting that sort of narrative—we wouldn't be comfortable working with," said Parnes.
Parnes said he's passionate about the creator economy. Los Angeles, at the center of the tech and entertainment worlds as well as icons in the creator economy such as Launch House, YES Theory, and Racket, made it an ideal place to launch.
To date, Super's platform hosts creators including ChefPk, Wes Walker, Mmonisy, Aprilynne Alter, Leo Guinan, Paige Finn Doherty, Footystars, and Teddy Zann, among others, and the company said it's in talks with more.
Super has raised a total of $110,000 in funding from
Behind the Genius Ventures
, as well as family and friends. This month, they'll begin raising their first round of pre-seed funding.