bobby kotick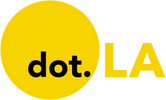 Get in the KNOW
on LA Startups & Tech
X
bobby kotick
Image from Shutterstock
Activision Blizzard said Thursday that an internal investigation found there was "no evidence" that senior executives ignored or attempted to conceal reports of sexual harassment at the Santa Monica-based video game publisher, while also disputing that "there was ever a systemic issue with harassment, discrimination or retaliation" at the company.
The "Call of Duty" developer did acknowledge that there were "some substantiated instances of gender harassment" at the company, it said in a filing with the Securities and Exchange Commssion. It added, however, that those instances "do not support the conclusion that Activision senior leadership or the board [of directors] were aware of and tolerated gender harassment."
The findings run counter to a bombshell Wall Street Journal report that claimed Activision CEO Bobby Kotick knew of and failed to report allegations of rape, sexual assault and workplace misconduct to the company's board of directors. The report prompted walkouts by Activision employees, many of whom joined Activision investors in calling for Kotick's resignation.
Since then, Kotick has arranged for Activision to be acquired by tech giant Microsoft in a $69 billion transaction that would be the video game industry's largest-ever merger. Activision has also faced multiple sexual harassment and discrimination lawsuits from current and former employees, with such claims also being investigated by regulators at both the state and federal level.
On Thursday, Activision said that it had hired Gilbert Casellas, a former chair of the federal Equal Employment Opportunity Commission (EEOC), to investigate the allegations against the company. The EEOC is the same agency that struck an $18 million settlement with Activision last fall over the claims.
Casellas' review "concluded that there was no widespread harassment, pattern or practice of harassment, or systemic harassment at Activision Blizzard or at any of its business units" from September 2016 through December 2021, the company said. Additionally, Casellas "concluded that, based on the volume of reports, the amount of misconduct reflected is comparatively low for a company the size of Activision Blizzard," which currently employs roughly 10,000 people worldwide and said it has employed over 25,000 in the last decade.
Activision also took aim at "an unrelenting barrage of media criticism that attempts to paint the entire company (and many innocent employees) with the stain of a very small portion of our employee population who engaged in bad behavior and were disciplined for it." It also labeled the California Department of Fair Employment and Housing's ongoing lawsuit against it as "highly inflammatory" and containing "made-for-press allegations," and criticized the department's "efforts to interfere with the EEOC settlement."
Activision workers' advocacy group ABetterABK criticized the company's findings in an extensive Twitter thread on Thursday, describing them as "tone deaf" and taking particular aim at Kotick's prior actions.
From Your Site Articles
Related Articles Around the Web
Image courtesy of Shutterstock
Activision Blizzard is facing yet another lawsuit—this time from the Big Apple.
The New York City Employees' Retirement System–along with various pension funds for the city's firefighters, police and teachers–filed suit against the Santa Monica-based video game publisher in Delaware's Court of Chancery last month, Axios reported on Wednesday.
The plaintiffs, all Activision Blizzard shareholders, claim that Activision CEO Bobby Kotick is responsible for devaluing the pension plans' investments by failing to adequately address allegations of sexual harassment and discrimination at the company.
Kotick and his fellow Activision directors are also accused of pushing the company's pending $69 billion merger with Microsoft "as a means to escape liability for their egregious breaches of fiduciary duty," according to the lawsuit.
"Given Kotick's personal responsibility and liability for Activision's broken workplace, it should have been clear to the Board that he was unfit to negotiate a sale of the Company," the lawsuit says. "But it wasn't."
In an email statement to dot.LA, Activision offered its standard response to lawsuits: "We disagree with the allegations made in this complaint and look forward to presenting our arguments to the Court."
The complaint alleges that Kotick and Activision's board harmed the pension plans' investments by undervaluing the company's stock and rushing into a deal with Microsoft after allegations of sexual misconduct and discrimination surfaced at the company. In November, the Wall Street Journal reported that Kotick knew about sexual misconduct allegations at Activision for years, but failed to inform the board or take action.
"It is now clear that during this lengthy tenure, Kotick was aware of numerous credible allegations of misconduct by the company's senior executives—but did nothing to address them or prevent further offenses," the lawsuit states. "Kotick therefore faced a strong likelihood of liability for breaches of fiduciary duty, together with other members of the Board."
Kotick has faced pressure to resign as CEO in the wake of such reports, but remains in charge of the company and is reportedly eligible for more than $500 million in stock awards as a result of the Microsoft deal.
A Look at Activision Blizzard's Workplace Harassment Lawsuit
Activision Blizzard posted declining revenues and profits in its first-quarter earnings report Monday, as the video game publisher coped with its flagship "Call of Duty" franchise underperforming as well as pandemic-induced delays to its release of other popular titles.
The Santa Monica-based company reported a roughly 22% drop in total sales, to $1.77 billion, compared to first quarter of 2021—citing lower-than-expected sales for "Call of Duty: Vanguard," its latest entrant in the popular "Call of Duty" first-person shooter series. Activision's profits saw an even bigger decline, falling 36% from the year-earlier period to $395 million.
While "Call of Duty" is usually one of Activision's highest-performing franchises, the latest "Call of Duty: Vanguard" installment, released last fall, has failed to retain fans' favor. Activision said the franchise generated lower net bookings on both console and PC last quarter, contributing to a nearly 29% year-on-year decline in the company's total net bookings, to $1.48 billion.
The disappointing earnings come as Activision seeks to get its $69 billion merger with Microsoft, announced in January, over the line. (The transaction, which is still subject to clearance by antitrust regulators, has been approved by the boards of both companies and is expected to close by mid-2023, Activision said.) It also faces challenges including an ongoing union dispute, investigations from state and federal authorities into an allegedly toxic workplace culture, sexual harassment lawsuits from current and former employees and, most recently, insider trading probes involving controversial CEO Bobby Kotick.
Activision also continues to deal with the fallout from the pandemic, which may have boosted the gaming sector at large but has also pushed back release windows for key franchises like "World of Warcraft," "Diablo" and "Overwatch," contributing to the drop in sales. Usually, if a "Call of Duty" game underperforms, Activision has other new titles to lean on—but it still has no release date for two of its most-anticipated releases, "Diablo 4" and "Overwatch 2."
The company cited the Warcraft franchise's "product cycle timing," in particular, as contributing to the drag on its Blizzard division's earnings, but said the current second quarter "represents the start of a period of planned substantial releases across Blizzard's portfolio."
Those include "Diablo Immortal," a free-to-play title geared mostly toward mobile devices that will be released on June 2. Activision's mobile gaming business was a rare bright spot in its first-quarter report—with mobile platform revenues up 10% year-on-year, to $807 million, and comprising a growing 46% share of its total sales. The company's "Candy Crush" title remained the top-grossing mobile game franchise in U.S. app stores for the 19th consecutive quarter, it said.
From Your Site Articles
Related Articles Around the Web