Activision Shareholders, Over 500 Employees Call for CEO Bobby Kotick's Resignation
Samson Amore
Samson Amore is a reporter for dot.LA. He holds a degree in journalism from Emerson College. Send tips or pitches to samsonamore@dot.la and find him on Twitter @Samsonamore.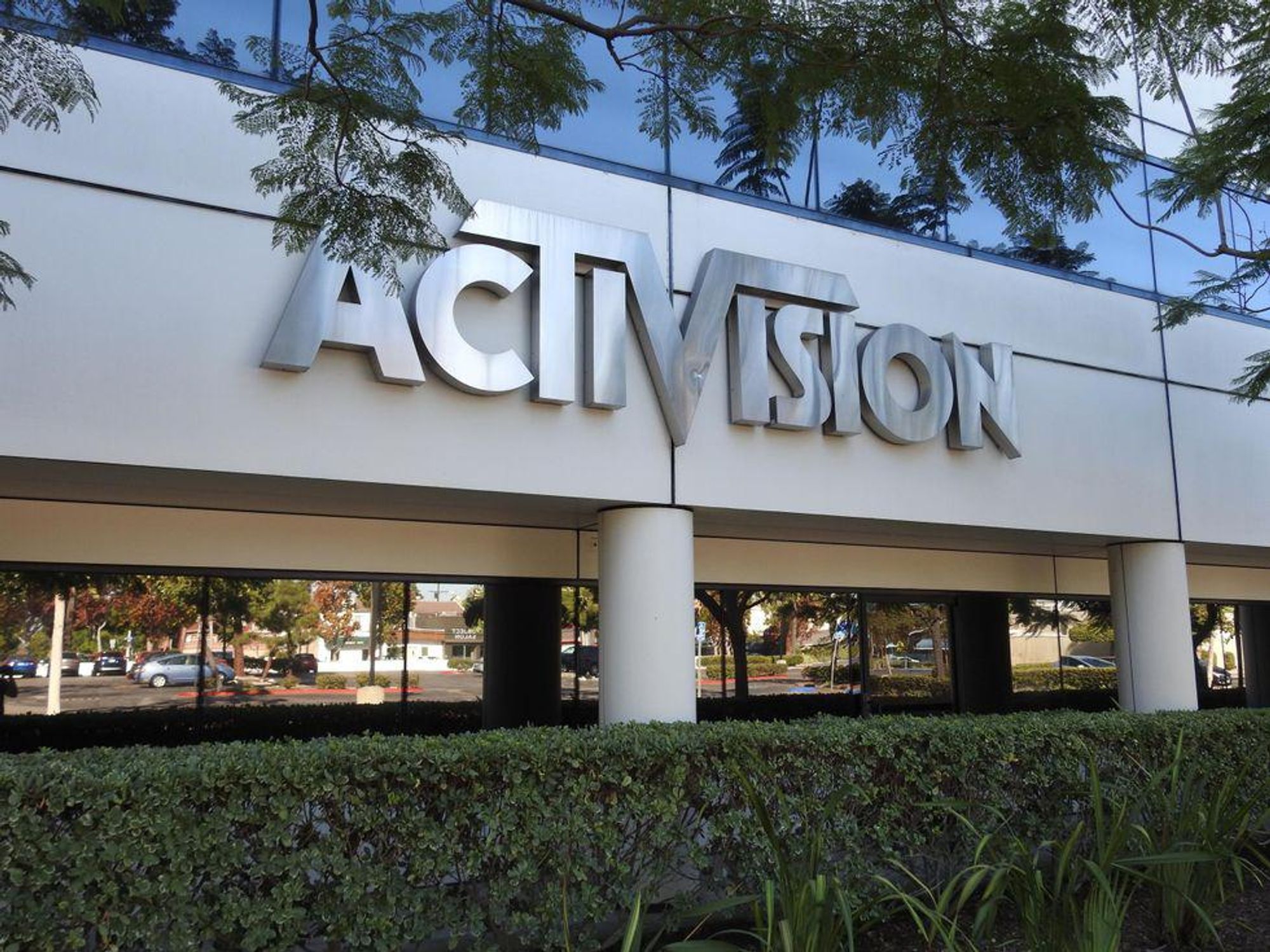 A group of activist shareholders is calling for Activision Blizzard's chief executive Bobby Kotick to resign after accusations surfaced that he concealed alleged sexual harassment and rapes at the company.

Washington, D.C.-based SOC Investment Group (formerly known as CtW Investment Group), wrote a letter to the Activision Blizzard board of directors on Wednesday demanding Kotick exit the company immediately.
---
"After the new revelations, it's clear that the current leadership repeatedly failed to uphold a safe workplace — a basic function of their job. Activision Blizzard needs a new CEO, board chair, and lead independent director with the expertise, skill set and conviction to truly change the company's culture," said SOC Investment Group executive director Dieter Waizenegger.
"Activision has become a case study for how disregard for workers' wellbeing and human capital management can put company performance at risk."
Activision didn't immediately respond to dot.LA's request for comment.
SOC is the investing arm of the Strategic Organizing Commission, a group of unions that represent over four million workers with investments over $250 billion.
Last month an outcry from investors at SOC prompted CitiBank to agree to an audit of how it may contribute to discrimination and to announce it would commit $1 billion to organizations working to close the racial wealth gap. SOC is also an outspoken investor in newly public electric vehicle firm Rivian and Electronic Arts.
The demand comes in response to a Wall Street Journal report that Kotick knew of alleged sexual harassment and rapes that took place at the company three years ago but failed to discipline any culpable employees or inform the board of directors.
Kwame Bell, a spokesperson for SOC Investment Group, said it owns 3.8 million shares in Activision.
The group also advised Activision's board Chairman Brian Kelly and Robert Morgado, the board's lead independent director, to resign by Dec. 31, "in order to ensure that the board has leadership capable of leading this effort" to reform Activision's company culture.

Read the four-page letter in its entirety here.
Waizenneger added that the growing number of employees reporting harassment or assault — reports Activision admitted in an October letter to employees are increasingly frequent — are proof of "leadership failures and lack of board oversight."
Activision employees have been organizing under the moniker A Better ABK (ABK being a shortened version of the game publishers' three divisions, Activision, Blizzard and King) and this morning circulated a petition demanding Kotick's removal that gained over 500 signatures from current workers and contractors.
The group has been a vocal critic of Activision for awhile now, and has written similar missives to them urging the board of directors to stop giving Kotick bloated performance-based bonuses.
SOC also wrote Activision in August calling for Morgado to step down and be replaced by a woman or woman of color by the end of this year, and urging the mostly male board to commit to gender balance on the board by 2025.
"We call on Mr. Kotick to resign as CEO of the company, and on the board of directors to take responsibility for failing to recognize and address what the California Department of Fair Employment and Housing has described as a 'frat boy' workplace culture to flourish," SOC Investment Group wrote in the letter.
Samson Amore
Samson Amore is a reporter for dot.LA. He holds a degree in journalism from Emerson College. Send tips or pitches to samsonamore@dot.la and find him on Twitter @Samsonamore.
https://twitter.com/samsonamore
samsonamore@dot.la