blizzard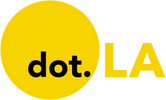 Get in the KNOW
on LA Startups & Tech
X
blizzard
Image from Shutterstock
Activision Blizzard said Thursday that an internal investigation found there was "no evidence" that senior executives ignored or attempted to conceal reports of sexual harassment at the Santa Monica-based video game publisher, while also disputing that "there was ever a systemic issue with harassment, discrimination or retaliation" at the company.
The "Call of Duty" developer did acknowledge that there were "some substantiated instances of gender harassment" at the company, it said in a filing with the Securities and Exchange Commssion. It added, however, that those instances "do not support the conclusion that Activision senior leadership or the board [of directors] were aware of and tolerated gender harassment."
The findings run counter to a bombshell Wall Street Journal report that claimed Activision CEO Bobby Kotick knew of and failed to report allegations of rape, sexual assault and workplace misconduct to the company's board of directors. The report prompted walkouts by Activision employees, many of whom joined Activision investors in calling for Kotick's resignation.
Since then, Kotick has arranged for Activision to be acquired by tech giant Microsoft in a $69 billion transaction that would be the video game industry's largest-ever merger. Activision has also faced multiple sexual harassment and discrimination lawsuits from current and former employees, with such claims also being investigated by regulators at both the state and federal level.
On Thursday, Activision said that it had hired Gilbert Casellas, a former chair of the federal Equal Employment Opportunity Commission (EEOC), to investigate the allegations against the company. The EEOC is the same agency that struck an $18 million settlement with Activision last fall over the claims.
Casellas' review "concluded that there was no widespread harassment, pattern or practice of harassment, or systemic harassment at Activision Blizzard or at any of its business units" from September 2016 through December 2021, the company said. Additionally, Casellas "concluded that, based on the volume of reports, the amount of misconduct reflected is comparatively low for a company the size of Activision Blizzard," which currently employs roughly 10,000 people worldwide and said it has employed over 25,000 in the last decade.
Activision also took aim at "an unrelenting barrage of media criticism that attempts to paint the entire company (and many innocent employees) with the stain of a very small portion of our employee population who engaged in bad behavior and were disciplined for it." It also labeled the California Department of Fair Employment and Housing's ongoing lawsuit against it as "highly inflammatory" and containing "made-for-press allegations," and criticized the department's "efforts to interfere with the EEOC settlement."
Activision workers' advocacy group ABetterABK criticized the company's findings in an extensive Twitter thread on Thursday, describing them as "tone deaf" and taking particular aim at Kotick's prior actions.
From Your Site Articles
Related Articles Around the Web
Shutterstock
Employees at Activision Blizzard are growing increasingly frustrated with the game publisher's refusal to issue any guidance about how the potential repeal of federal abortion protections could impact workers in its offices across the nation.
Several current Activision Blizzard employees told dot.LA the Santa Monica-based company has refused to communicate with staff about the issue. The employees asked to remain anonymous for fear of losing their jobs.
Activision's alleged failure to protect female employees from being sexually harassed or discriminated against at work has led to a bevy of lawsuits from government watchdogs, current and former workers and the family of one former employee who died by suicide on a company outing five years ago. This is all being sorted out as the "Overwatch" publisher struggles to complete a $69 billion merger with Microsoft.
An Activision spokesperson shared the following statement with dot.LA Thursday: "We are committed to an inclusive environment that is supportive of all of our employees. As a company, providing fair and equitable health care is a top priority, and we will closely monitor developments in the coming weeks and months."
In a May 5 Slack message shared with dot.LA by an Activision employee, Blizzard President Mike Ybarra did address some of his team's concerns. "I realize we are late and I am sorry," Ybarra wrote. "It has been incredibly stressful for Blizzard (and me personally) as we read the news."
Ybarra added in his message that leadership at Blizzard met and discussed the leaked SCOTUS draft early last week and "outlined some actions and we are working with ABK to express our views and requested a path forward."
"These are real time conversations and we're part of a 10,000+ person company and I want to help the broader employees we value and have across organizations. I realize this isn't very helpful but I'm being honest with where we are and what we are discussing across the company," Ybarra's message concluded.
Employees who received Ybarra's message said they felt it was an underwhelming response given that Activision operates offices in several states where abortion is already under attack at the state level, including Arkansas and Texas – where it has a sizable presence of support staff, designers, engineers and producers. One worker said the response from Ybarra only came after employees began asking directly about the issue at work.
"There's been no communication from the top down," said Emily Knief, a senior motion graphics designer who's worked for Activision Blizzard for over 15 years. Knief added there's been "lots of support from within," but nothing from executives yet.
"It's completely irresponsible that they continue to remain silent, as the very lives of their employees hang in the balance," Knief said.
Knief told dot.LA she's seen a shift in messaging in her cumulative decade-plus at Activision Blizzard. She said in the past "we used to get communication internally, sometimes within hours" related to similar issues.
ABetterABK, the workers group that's advocating for change and a company-wide union at Activision, issued a statement Wednesday: "We believe there's never been a more urgent time to support those who rely on that care, not just with words, but actions, and that starts with us standing firm on our positions towards these issues," the group tweeted.
Kate Anderson, a quality assurance tester for Activision working in Minnesota, told dot.LA employees are upset at a lack of communication.
Anderson, who uses gender neutral pronouns, said they'd feel supported if Activision offered to match donations to pro-abortion organizations that employees support, as it's done with past issues. They also noted Activision could offer to cover the costs for going out of state for reproductive care, which Microsoft, Amazon and some smaller gaming firms have already promised.
Earlier this week, game producer Javiera Cordero began keeping a public running thread of studios that have publicly taken a stance on abortion, and the list so far is mostly indie developers – though Bungie, the gaming firm Sony bought for $3.6 billion earlier this year, issued its own statement in support of workers last week.
Two workers who requested to remain anonymous for fear of retaliation told dot.LA they speculated Activision's silence could be a reflection of its conservative leadership.
Last year CEO Bobby Kotick donated at least half a million dollars to Republican super PACs through a secret side company called Norgate, including contributions to a political action committee run by Senate Minority Leader Mitch McConnell, who has said a nationwide ban on abortion "is possible."
In a statement emailed to dot.LA May 13, a spokesman for Kotick disagreed with that assessment.
"The idea that Norgate is 'secret' is preposterous and false. It is a legitimate limited liability corporation lawfully incorporated in the state of Delaware whose records are public," the spokesman said. "Mr. Kotick has donated roughly the same amount to of money to Democrats and Republicans, generally to candidates who share his passion for supporting the country's military veterans and their families."
In a report last December, Activision said 26% of its executives are women. Still, it admitted that last year it lost nearly as many women as it hired because of retirement or resignation.
"The reality is that the C-suite is far divorced from the general ethos of the company at large," Knief said. "There are two companies, really: The C-suite, with what's allowed to be publicly stated, and everyone else, the people that make and support the games... and they are often at complete opposite ends of the spectrum on issues and how we should proceed."
Update, May 18: This story has been updated to reflect additional comment from Activision CEO Bobby Kotick. It has also been updated to more accurately reflect the company's "alleged failures to protect female employees from being sexually harassed or discriminated against at work."
A current Blizzard employee accused the company of ignoring reports of sexual harassment and of retaliating against her in a press conference outside the video game publisher's headquarters in Irvine on Wednesday morning.

Christine, who asked that reporters withhold her last name in order to preserve her privacy, is the first current employee at Blizzard Entertainment to come forward publicly with sexual assault allegations against the company. She described her experience in a statement read aloud to reporters.
"I've been subjected to rude comments about my body, unwanted sexual advances, inappropriately touched, subjected to alcohol-infused team events and "cube crawls," invited to have casual sex with my supervisors, and surrounded by a frat boy culture that's detrimental to women," she said. When she complained to her supervisors, Christine alleges they told her to "get over it" and not go to HR. Afterwards, she says she faced a demotion, further harassment and retaliation.
Blizzard Entertainment is a subsidiary of Activision Blizzard. The company said in a statement that "we appreciate the courage of our current and former employees in coming forward with reports of misconduct, and we are truly sorry for any victims of people whose conduct did not live up to our values." It added that "such conduct is not consistent with our standards, our expectations, and what the vast majority of our employees meet on a daily basis."
After Christine was finished reading her statement, her lawyer, high-profile attorney Lisa Bloom, called on Blizzard to create an expanded victim compensation fund "in excess of $100M." Bloom also demanded "a real apology to Christine and the many other victims" as well as a neutral, third-party review "of the career damage employees like Christine have endured."
Blizzard did not directly address Bloom's demands in its response. However, the company said it is "in the process of implementing significant changes and improvements to the scope, structure and efficiency of our compliance and human resources teams, reporting systems, and transparency into our investigation process."
The embattled game maker has faced numerous walkouts over complaints of rampant harassment and gender inequality at the company in recent months. Activist shareholders and more than 500 employees called on CEO Bobby Kotick to resign in November, following accusations that he concealed reports of sexual harassement and assault.
"At least three government agencies have recently investigated this company's pattern of sexual harassment against employees like Christine," said Bloom, who cited lawsuits from the U.S. Equal Employment Opportunity Commission and the California Department of Fair Employment and Housing. Bloom also cited an investigation by the Securities and Exchange Commission, which she said "surely includes the many sexual harassment complaints."
Bloom has previously represented model Janice Dickinson in her defamation lawsuit against Bill Cosby, Mischa Barton in her revenge porn case, as well as four women who accused former President Donald Trump of sexual assault. She also represented disgraced movie producer Harvey Weinstein.
Speaking at the press event on Wednesday, Bloom called for victims to come forward: "Please join us in this fight," she said.
Bloom added, "We are not releasing [Christine's] last name today to respect her privacy and we ask the media to do that as well."
Here is Christine's statement, in full:
My name is Christine, I have worked at Blizzard Entertainment, a division of Activision, for over four years. I still work here. I didn't want to have to be up here doing this, but we need to make major changes at Activision-Blizzard. Working at Blizzard was my dream job. When I first heard about all the talented people working at Blizzard, I knew that was somewhere I wanted to work and somewhere I could accell in my career. I was so excited to be a part of a community that seemed to care so much about their employees. Unfortunately that didn't happen for me. Since I've been employed at Blizzard, I've been subjected to rude comments about my body, unwanted sexual advances, inappropriately touched, subjected to alcohol-infused team events and "cube crawls," invited to have casual sex with my supervisors, and surrounded by a frat boy culture that's detrimental to women.
When I complained to my supervisors, I was told they were just joking and that I should get over it. I began to remove myself from work events to avoid all the sexual comments and groping. I was told not to go to HR. I was told that the harassing men were just trying to be friends with me. I was told they did nothing wrong by law. After I complained of the sexual harassment, I was demoted. I was then further harassed and retaliated against.
I've been denied my full profit sharing, denied shares in the company, and have had minimal raises in the four years I've been employed with Blizzard. Fighting to keep my job in this toxic workplace culture has taken a severe toll on my mental health. I'm up here today because I want to fight for a safe work environment for employees. Blizzard has some amazing people that work for them, but we need to feel safe and supported by people in leadership roles, and hold people accountable for their actions. Thank you to everyone here today and to everyone fighting for a better Blizzard.
Editor's Note: This story has been update with a statement from Activision.
From Your Site Articles
Related Articles Around the Web