Activision Blizzard Stock Slides as Key Franchise Releases are Delayed Again
Samson Amore
Samson Amore is a reporter for dot.LA. He holds a degree in journalism from Emerson College. Send tips or pitches to samsonamore@dot.la and find him on Twitter @Samsonamore.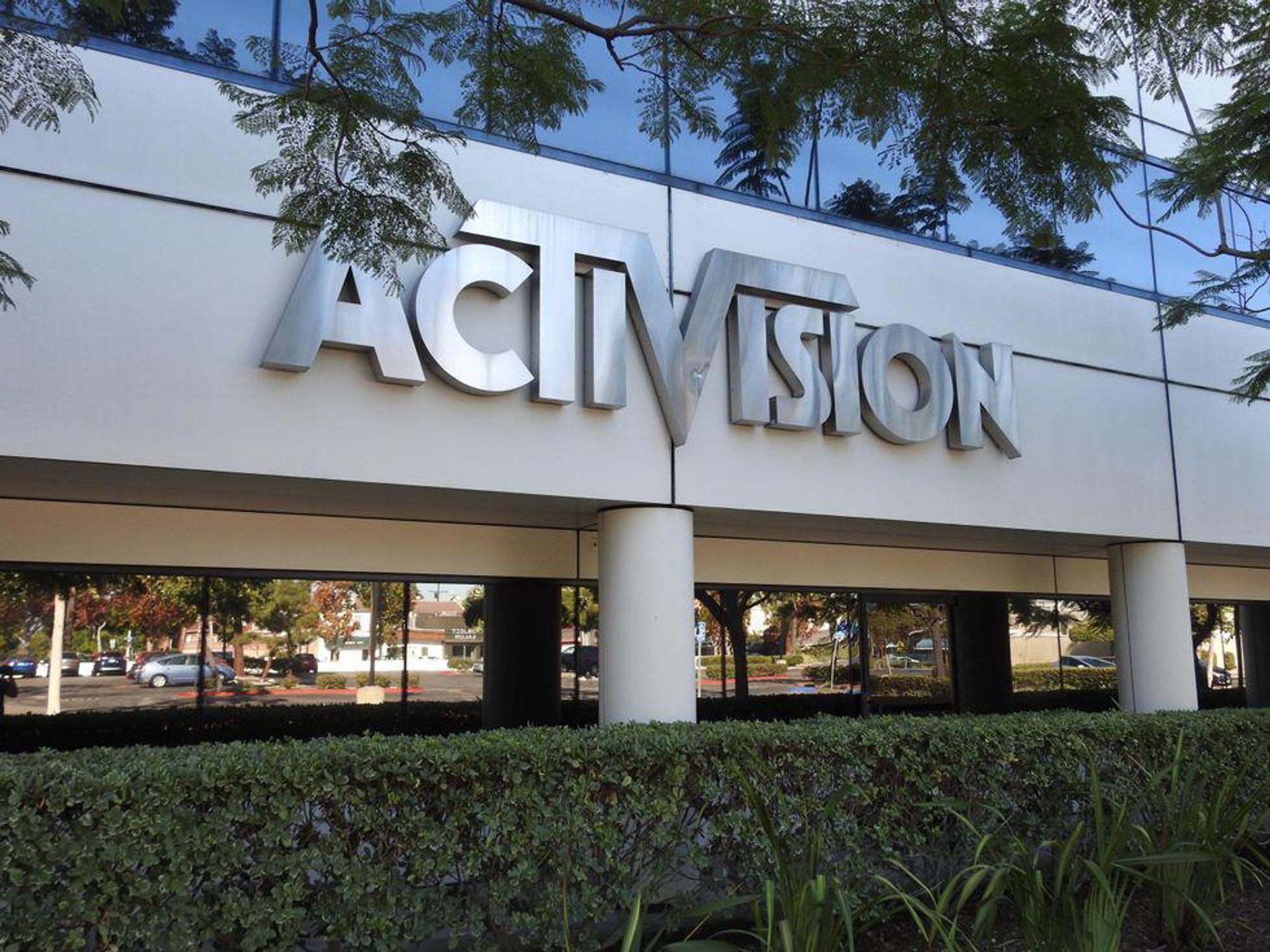 Activision Blizzard's shares tumbled after hours as the company facing discrimination lawsuits fell short of analysts' fourth quarter projections and reported its most-anticipated game releases weren't on schedule, leaving its slate of new content offerings thinner than usual.
Despite the slide, Activision's third quarter revenue was $2.07 billion, up 6% compared to this time last year.
---
Activision's stock fell as much as 12% following news that it projected net revenue of $2.78 billion in the fourth quarter, compared to analysts' expectations of $2.93 billion.
Two of Activision Blizzard's most anticipated releases, "Overwatch 2" and "Diablo IV," still don't have a release date. Activision said in its earnings report it is "planning for a later launch for the two games than it originally envisaged." But the massively popular "Call of Duty" franchise will get two updates in coming months, including the new game "Call of Duty: Vanguard" Nov. 5 and an update to the multiplayer "Warzone" game mode called "Call of Duty: Warzone Pacific," which launches Dec. 2.
"It has become apparent that some of the Blizzard content planned for next year will benefit from more development time to reach its full potential," the company said in a press release.
The Santa Monica-based publisher reported its net sales were $1.88 billion, up from $1.77 billion the year prior. Money spent by players on downloadable content or in-game microtransactions came in at $1.2 billion, roughly on par with third quarter 2020.
Activision Blizzard CEO Bobby Kotick said the company will look to push out more releases next quarter as it heads into the holidays, usually a busy selling season for games and accessories. This quarter, its only major release was "Diablo II: Resurrected," an updated re-release of the hit game that debuted in 2000.
Mobile gaming continued to be one of Activision's fastest-growing gaming segments. Although it saw roughly 4 million fewer users this quarter compared to a year ago, the company's mobile gaming arm, King, recorded more hours played this quarter than last year. Its revenues were up 22% year-over-year, a new quarterly record. Net bookings for "Call of Duty: Mobile" were also up 40% annually.
Last week Activision expanded its investment into mobile gaming, buying up Barcelona-based mobile game developers Digital Legends and announced plans to create a new "Call of Duty" mobile game.
Overall, Activision recorded 90 million monthly active users in Q3 2021, roughly the same as Q3 2020.
Company Culture
While it delivered better-than-expected earnings results this quarter, Activision Blizzard remains under intense scrutiny after employees protested an alleged "frat boy" company culture.
In July, Activision employees walked out to protest the game publisher's misogynistic company culture. Blizzard's Executive Vice President for Corporate Affairs Frances Townsend emailed a letter to employees Oct. 19 that promised changes and noted she'd fired 20 people and disciplined 20 more for inappropriate workplace conduct. The letter also promised more transparency around Activision's internal investigation process. .
In his letter last week Kotick said Activision will implement a zero-tolerance policy for harassment across the company and also said his company will waive any contract-required arbitration for future individual claims of harassment or discrimination, a key demand of employee organizers.
"We are adding staff and resources to our ethics and compliance and employee relations teams [and] we are continuing to thoroughly investigate each and every claim and complaint that we receive," Activision said in its earnings report.
The company also promised to increase the percentage of women and non-binary people at the company to 50% within five years. Previously, the company reported only 20% of its workforce was female.
It also said it will invest $250 million in the next decade in "initiatives that foster expanded opportunities in gaming and technology for under-represented communities.
ABetterABK, the group of Activision Blizzard workers advocating for change, told Kotaku last week the changes are a "big win."
The company is still at the forefront of a Securities and Exchange Commission investigation launched in September that will focus on how the company handled allegations of sexual harassment and misconduct at its offices.
The publisher was also sued by the California Department of Fair Employment and Housing for sexual harassment and gender discrimination, which is still pending. A separate lawsuit was filed by the U.S. Equal Employment Opportunity Commission, which Activision settled by agreeing to create an $18 million fund to compensate past or current victims of sexual harassment.
Kotick recently took a 99.9% pay cut, his second since April. The CEO asked Activision's board of directors to approve a reduction of his annual pay from $875,000 to $62,500, the lowest base pay legal in California. Kotick also said he'd forfeit performance bonuses worth up to 200% of his adjusted earnings.
Still, he's far from the poorhouse: previously, Kotick was making $1,750,000 per year before bonus payouts.
"I want to ensure that every available resource is being used in the service of becoming the industry leader in workplace excellence," Kotick said in his letter last week. "To be clear, this is a reduction in my overall compensation, not just my salary," he added. "I am asking not to receive any bonuses or be granted any equity during this time."
Samson Amore
Samson Amore is a reporter for dot.LA. He holds a degree in journalism from Emerson College. Send tips or pitches to samsonamore@dot.la and find him on Twitter @Samsonamore.
https://twitter.com/samsonamore
samsonamore@dot.la