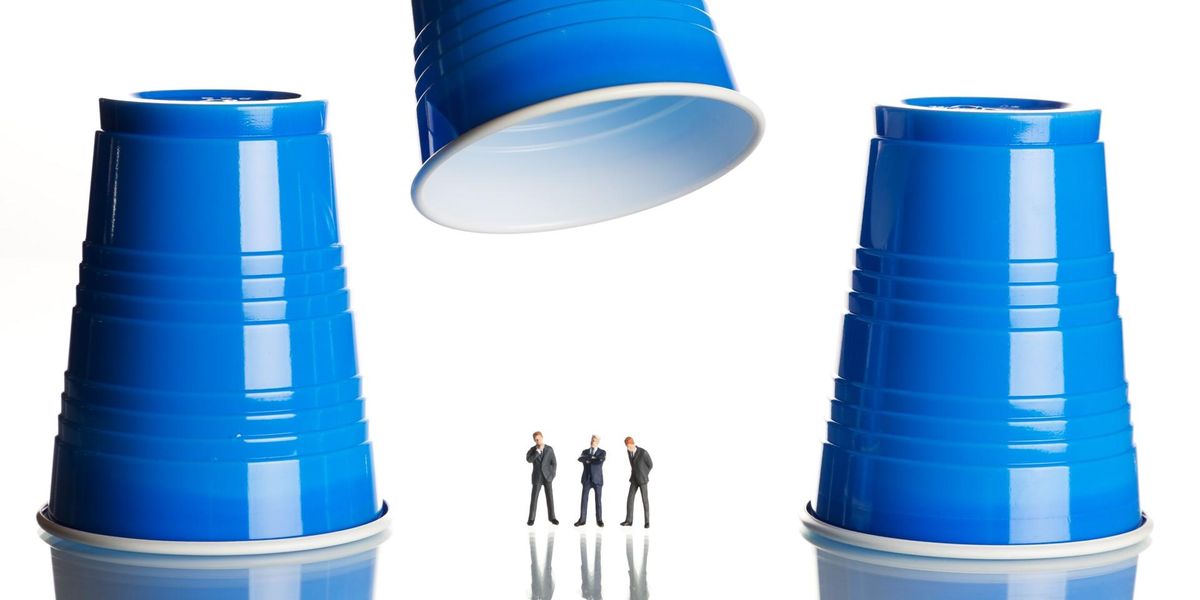 A class action suit brought by a pension board for Illinois police officers alleges that WarnerMedia inflated HBO Max subscriber numbers prior to this April's merger with Discovery, Inc. The case pivots around 10 million AT&T wireless customers who received free bundled access to HBO Max as part of a promotional deal but never actually signed up for the service. WarnerMedia and AT&T counted these 10 million accounts as HBO Max subscribers, which the plaintiffs claim was "adverse information" designed to purposefully mislead Discovery shareholders.
---
Specifically, the suit holds current top WBD CEO David Zaslav and CFO Gunnar Wiedenfels personally responsible, accusing them of allowing the misleading numbers into official documents and noting that they had an obligation to alert Discovery shareholders to the problem prior to the close of the deal.
Post-merger, Warner Bros. Discovery chalked the slow growth of HBO Max subscribership to a high "churn rate," referring to customers who sign up and then exit a service within a limited span of time. Then, in August, after dropping 300,000 domestic subscribers in its first quarter as a new company, WBD acknowledged that it had updated its definition of a "subscriber." At that point, the company publicly revealed that it had included AT&T Wireless customers in its HBO Max subscriber counts, even though they hadn't signed up for the actual HBO Max service.
Because more than 700 million shares of newly-created Warner Bros. Discovery stock was issued to Discovery shareholders post-merger, the plaintiffs estimate that there could be "hundreds of thousands" more individuals added to the class-action suit as it progresses.
Clearly, on one level, this is a reaction to the fate of Warner Bros. Discovery stock, which has cratered by more than 50% since the merger closed in the spring. The company is also battling a negative perception from many investors—along with some press and viewers—who question not just the fate of the stock but controversial decisions like removing entire animated series from the HBO Max service and scuttling the release of the "Batgirl" feature film.
Zaslav personally hosted a company-wide town hall this week to address some of these issues, including rumors of a potential sale to Comcast (which he strongly denied). Despite all of the setbacks, Zaslav assured staffers that WBD has "the strongest hand in the industry."
The suit also speaks to the growing tension between investors, the media, and the public–many of whom want more insight into what's actually being viewed across streaming platforms–and the platforms themselves, which seek to hoard as much of the data as possible. Even the creators of streaming shows themselves have complained about the lack of transparency about their work's popularity; in July, Vulture published a number of anonymous testimonials from showrunners, creators, and producers who felt disconnected from their audience because of the lack of basic metrics like ratings or demographics.
In 2021, when HBO Max was still owned by AT&T, then-executive VP and General Manager Andy Forssell said that releasing viewership or subscriber numbers to the general public would invite misleading comparisons with Netflix. He did, however, predict that, over time, the metrics around streaming shows and platforms would become more standardized across services. This has not yet happened.
Netflix currently features regularly updated lists with its Top 10 shows and films in a given region at a specific time, and uses "total hours viewed" as a standard metric for discussing and reporting on hit shows and films. Producer Ryan Murphy's new series about serial killer Jeffrey Dahmer, for example, was viewed for 196.2 million hours in its first hour on the site, putting it in the exclusive company of Netflix smash hits like "Squid Game" and "Bridgerton."
HBO Max, on the other hand, provides less overall transparency, and tends to make show-specific cross-platform announcements. The most recent episode of "House of the Dragon" drew 3% more viewers than the previous episode across all HBO platforms – including HBO Max and cable television – and the full season to date is being viewed by an average of 29 million viewers each week, but that's all WBD is telling us, and it's difficult to compare in any meaningful way with the Netflix stats.
There's still one major change coming that will no doubt have an impact on transparency in the streaming world, and force the hands of some of these companies to share more data, at least in a limited way: advertising. Now that Netflix and Disney Plus are adding lower-cost ad-supported streams, and big-ticket programming like NFL games are increasingly headed to streaming services, platforms will be heavily incentivized to share at least some basic metrics and activity around their most popular shows. Amazon has already teamed with established data and analytics company Nielsen to measure the audience on its new "Thursday Night Football" streams, in an early indication that secrecy about viewership may be on its way out after all. — Lon Harris