Image courtesy of Shutterstock
Activision Asks Court To Dismiss State Sexual Harassment and Discrimination Lawsuit
Samson Amore
Samson Amore is a reporter for dot.LA. He holds a degree in journalism from Emerson College. Send tips or pitches to samsonamore@dot.la and find him on Twitter @Samsonamore.
02:44 PM | May 11, 2022
Activision Blizzard asked Los Angeles Superior Court to dismiss a discrimination lawsuit filed against it by California's Department of Fair Employment and Housing, arguing the agency overstepped its authority by taking the matter to court.
---
The DFEH's lawsuit against Activision, filed in July 2021, accuses the Santa Monica-based publisher of "Overwatch" and the blockbuster "Call of Duty" franchise of fostering a "frat boy" culture in the workplace. The suit alleges that Activision permitted frequent drinking during office hours and looked the other way regarding sexual harassment of female employees.
This lawsuit is one of a growing number that pile up around Activision as it tries to finalize its $69 billion merger with Microsoft. The gaming firm's tactic is to now frame the DFEH's lawsuit as frivolous and the result of it meddling in the affairs of another government watchdog, the federal Equal Employment Opportunity Commission.
The EEOC filed its own discrimination lawsuit against Activision in September 2021, though it said it began investigating in 2018.
The EEOC's lawsuit found that Activision Blizzard managers discriminated against and sexually harassed employees who were female or pregnant, and that the company knowingly failed to address the issue. It's similar to several cases brought by private plaintiffs, including a current employee and the family of Kerri Moynihan, a woman who died by suicide at an Activision company outing in 2017.
"We are moving to dismiss the DFEH's Complaint because the agency violated its own rules, acted in bad faith, and undermined its authority to file this lawsuit," Activision said in a statement Wednesday. "Our motion comes just days after we joined the EEOC in opposing the sixth attempt by the DFEH to disrupt the federal settlement reached with the EEOC that already is helping Activision build a better and more inclusive workplace and providing relief and closure to current and former employees."
The DFEH didn't immediately return a request for comment.
In a May 6 filing in Los Angeles Superior Court first viewed by VentureBeat, Activision claimed there was "unprecedented inter-agency friction and government misconduct" afoot beginning in 2018 when the DFEH and EEOC began "overlapping" investigations into the same case.
There's no reason separate federal and state entities can't both make cases against Activision, but Activison's filing claims the DFEH violated ethics by poaching EEOC attorneys and assigning them to their own case against the gaming company, waging a media offensive to try and prevent the case being settled, citing DFEH director Kevin Kish's statements to the Washington Post where he said, "the most common response to harassment is nothing," and argued the DFEH had to "take a look at this."
The EEOC's case was settled in March of this year. The settlement requires Activision to create an $18 million fund to pay out victims of sexual harassment, pregnancy discrimination or sex-based retaliation who've been working at the company from September 2016 onward.
But not everyone felt that the $18 million settlement was just, including victims. The DFEH tried to block it, arguing that Activision could stand to pay far more – especially given that it brought in roughly $395 million in profits last quarter. That was down 36% from the year prior, but still, Activision could afford a heftier payout if it had to.
Samson Amore
Samson Amore is a reporter for dot.LA. He holds a degree in journalism from Emerson College. Send tips or pitches to samsonamore@dot.la and find him on Twitter @Samsonamore.
https://twitter.com/samsonamore
samsonamore@dot.la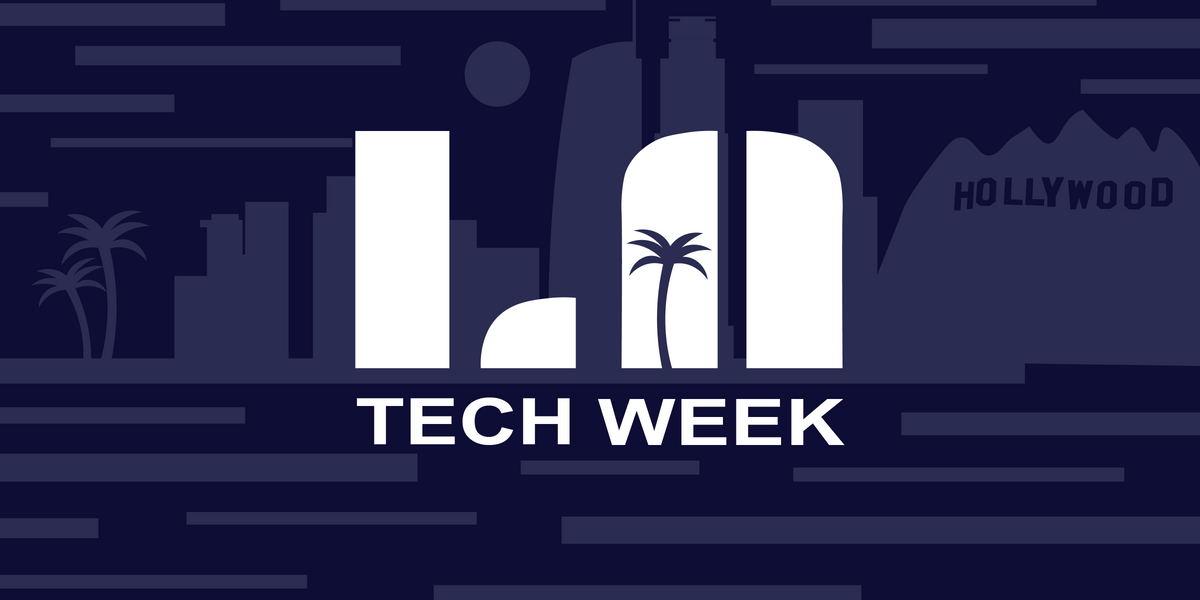 Evan Xie
L.A. Tech Week has brought venture capitalists, founders and entrepreneurs from around the world to the California coast. With so many tech nerds in one place, it's easy to laugh, joke and reminisce about the future of tech in SoCal.
Here's what people are saying about the fifth day of L.A. Tech Week on social:
Samson Amore
According to a Forbes report last April, both the viewership and dollars behind women's sports at a collegiate and professional level are growing.
In 2022, the first 32 games of the NCAA tournament had record attendance levels, breaking records set back in 2004, and largely driven by the new and rapidly growing women's NCAA tournament. WNBA openers this year saw a 21% spike in attendance, with some teams including the LA Sparks reporting triple-digit ticket sales growth, about 121% over 2022's total. In 2023, the average size of an LA Sparks crowd swelled to 10,396 people, up from 4,701 people.
Women make up half the population, but "also 50% of the folks that are walking into the stadium at Dodger Stadium, or your NFL fans are just about 50% women," noted Erin Storck, a panelist and senior analyst at Los Angeles-based Elysian Park Ventures.
Storck added that in heterosexual households, women generally manage most of the family's money, giving them huge purchasing power, a potential advantage for female-run leagues. "There's an untapped revenue opportunity," she noted.
In the soccer world, Los Angeles-based women's soccer team Angel City FC has put in the work to become a household name, not just in LA County but across the nation. At an LA Tech Week panel hosted by Athlete Strategies about investing in sports, Angel City head of strategy and chief of staff Kari Fleischauer said that years before launching the women's National Women's Soccer League team, Angel City FC was pounding the pavement letting people know about the excitement ladies soccer can bring. She noted community is key, and that fostering a sense of engagement and safety at the team's home venue, BMO stadium (formerly Banc of California Stadium), is one reason fans keep coming back.
Adding free metro rides to BMO stadium and private rooms for nursing fans to breastfeed or fans on the spectrum to avoid sensory overload, were just some of the ways ACFC tried to include its community in the concept of its stadium, Fleischauer said. She noted, though, that roughly 46% of Angel City fans are "straight white dudes hanging out with their bros."
"Particularly [on] the woman's side, I'd like to think we do a better job of making sure that there's spaces for everyone," Fleischauer told the audience. "One thing we realize is accessibility is a huge thing."
Samson Amore
Samson Amore is a reporter for dot.LA. He holds a degree in journalism from Emerson College. Send tips or pitches to samsonamore@dot.la and find him on Twitter @Samsonamore.
https://twitter.com/samsonamore
samsonamore@dot.la