video gaming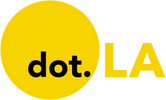 Get in the KNOW
on LA Startups & Tech
X
video gaming
A Look at Activision Blizzard's Workplace Harassment Lawsuit
Activision Blizzard posted declining revenues and profits in its first-quarter earnings report Monday, as the video game publisher coped with its flagship "Call of Duty" franchise underperforming as well as pandemic-induced delays to its release of other popular titles.
The Santa Monica-based company reported a roughly 22% drop in total sales, to $1.77 billion, compared to first quarter of 2021—citing lower-than-expected sales for "Call of Duty: Vanguard," its latest entrant in the popular "Call of Duty" first-person shooter series. Activision's profits saw an even bigger decline, falling 36% from the year-earlier period to $395 million.
While "Call of Duty" is usually one of Activision's highest-performing franchises, the latest "Call of Duty: Vanguard" installment, released last fall, has failed to retain fans' favor. Activision said the franchise generated lower net bookings on both console and PC last quarter, contributing to a nearly 29% year-on-year decline in the company's total net bookings, to $1.48 billion.
The disappointing earnings come as Activision seeks to get its $69 billion merger with Microsoft, announced in January, over the line. (The transaction, which is still subject to clearance by antitrust regulators, has been approved by the boards of both companies and is expected to close by mid-2023, Activision said.) It also faces challenges including an ongoing union dispute, investigations from state and federal authorities into an allegedly toxic workplace culture, sexual harassment lawsuits from current and former employees and, most recently, insider trading probes involving controversial CEO Bobby Kotick.
Activision also continues to deal with the fallout from the pandemic, which may have boosted the gaming sector at large but has also pushed back release windows for key franchises like "World of Warcraft," "Diablo" and "Overwatch," contributing to the drop in sales. Usually, if a "Call of Duty" game underperforms, Activision has other new titles to lean on—but it still has no release date for two of its most-anticipated releases, "Diablo 4" and "Overwatch 2."
The company cited the Warcraft franchise's "product cycle timing," in particular, as contributing to the drag on its Blizzard division's earnings, but said the current second quarter "represents the start of a period of planned substantial releases across Blizzard's portfolio."
Those include "Diablo Immortal," a free-to-play title geared mostly toward mobile devices that will be released on June 2. Activision's mobile gaming business was a rare bright spot in its first-quarter report—with mobile platform revenues up 10% year-on-year, to $807 million, and comprising a growing 46% share of its total sales. The company's "Candy Crush" title remained the top-grossing mobile game franchise in U.S. app stores for the 19th consecutive quarter, it said.
From Your Site Articles
Related Articles Around the Web
A Look at Activision Blizzard's Workplace Harassment Lawsuit
Activision Blizzard employees walked out of work Monday to protest the company's decision to nix its COVID-19 vaccine mandates amid a return to office work—a move that Activision has promptly reversed in the wake of threats of the walkout.
The walkout, which began at 10 a.m. this morning and is planned to last through the end of the workday, was organized by ABetterABK, the alliance of pro-union employees at Activision. It comes as the Santa Monica-based video game developer is in the midst of closing a nearly $69 billion merger with Microsoft, which is bringing with it mounting legal pressure and antitrust inquiries.
Activision employees told dot.LA that the work stoppage saw some employees walk out of the company's offices in Irvine but mostly took place online—with those working remotely posting pictures of their empty desks on Twitter using the hashtag #SickOfThis. They estimated that upwards of 110 employees participated in the walkout.
When reached for comment, representatives for Activision would not confirm how many employees walked off the job on Monday.
"We recognize some employees may be participating in a walkout to express their views," Activision said in a statement to dot.LA. "The company supports our employees' right to express their opinions in a safe and nonthreatening way, and will not retaliate for any decision to participate in this walkout. The company also hopes that those who walk out will conduct themselves in a legal, safe, and nonviolent manner."
Word of the planned walkout started circulating on Friday evening, after Activision chief administrative officer Brian Bulatao circulated an email announcing that the company was lifting its office vaccine mandate. ABetterABK subsequently sent demands to Activision, which included a reimplementation of the vaccine mandate, a permanent remote work option for employees and the ability for each individual employee to choose whether to work remotely or not.
The backlash appeared to have the desired effect, with Bulatao reportedly swiftly issuing a follow-up noting that Activision would let workers voluntarily decide whether to return to the office. On Monday morning, ABetterABK announced that Activision would allow its individual gaming studio divisions "to create their own policies"—with four unnamed studios having "reversed course" and put vaccination and testing policies back into place.
The head of one of those divisions, Blizzard Entertainment President Mike Ybarra, reportedly told his staff that Blizzard will continue to require vaccinations for "at least the next few months" and that approximately 80% of its workers in Irvine, Albany, N.Y., and Austin, Texas were verifiably vaccinated.
In December, Activision began a "pilot program" for returning to office work. Emily Knief, a senior motion graphic designer who's worked at Activision for 16 years, told dot.LA that she's been working in-person at the company's Irvine offices since Dec. 10. Knief noted that she's usually the only person on her team working in the office, which is amply stocked with sanitizers, gloves, masks and digital thermometers—safety measures that she said made her feel comfortable with a return to in-person work.
"Up until this [Bulatao] email that came out, they had been pretty good about looking out for worker health and safety," Knief said.
She added that the company's sudden vaccination policy reversal was unexpected. "We've seen this back and forth, breakneck change in policy now, without any sort of discussion or forethought to bring it to the workers to see what we're comfortable with," Knief said.
From Your Site Articles
Related Articles Around the Web
Image courtesy of patsun on www.flickr.com
The rumors turned out to be true: E3, the annual blockbuster video game conference typically held in Downtown Los Angeles, is once again entirely canceled this year.
The Electronic Software Association (ESA), which runs the event, announced on Thursday that "there will also be no digital E3 showcase in 2022," adding that the conference would return next year.
"E3 will return in 2023 with a reinvigorated showcase that celebrates new and exciting video games and industry innovations," the ESA said in a statement to dot.LA.
After canceling the conference in 2020 due to the pandemic, last year's E3 was online-only—a blow to its usual host, the L.A. Convention Center, and the surrounding Downtown economy. After the ESA announced in January that this year's event would again be held virtually due to COVID-19 concerns, VentureBeat writer Jeff Grubb predicted the conference would be entirely canceled.
In recent years, game publishers have increasingly looked to promote new products and releases via both in-person and virtual events of their own, such as PlayStation's "State of Play" showcase earlier this month. While some industry observers see this as a shift away from E3's importance as an industry-wide showcase, the ESA seemed to welcome the publishers holding their own events in the conference's absence.
"We look forward to the individual showcases planned for 2022 and will join the community in celebrating and promoting the new titles being presented," the ESA said Thursday. "E3 made the decision to focus its resources and use this time to shape our plans and deliver an all-new experience that delights fans, who have the highest expectations for the premier event in video games."
From Your Site Articles
Related Articles Around the Web