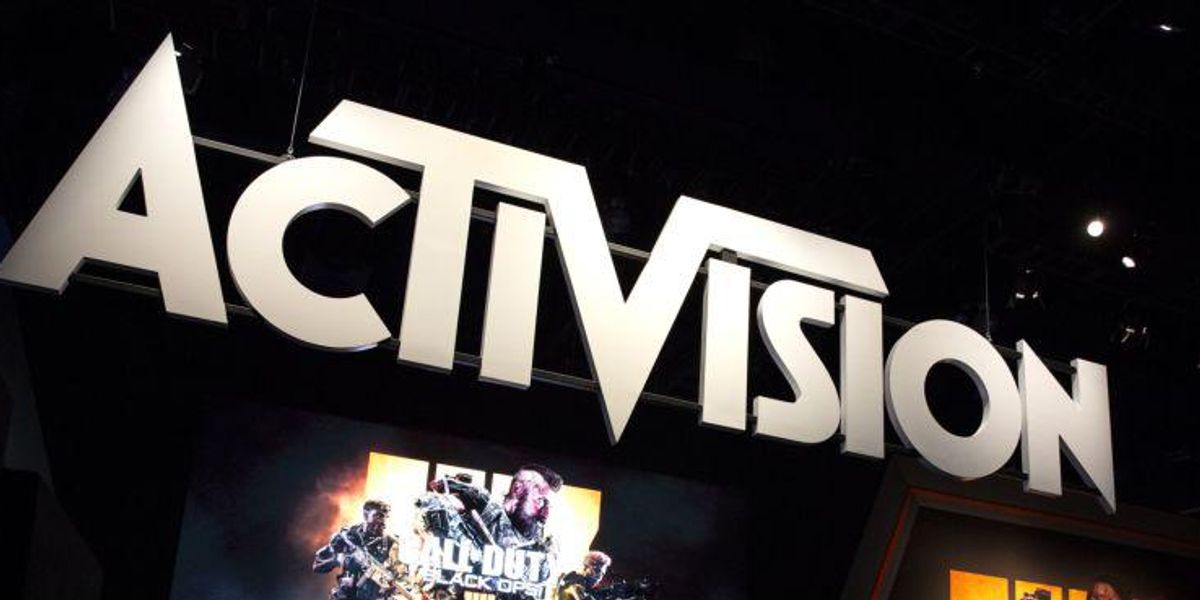 Shutterstock
This is the web version of dot.LA's daily newsletter. Sign up to get the latest news on Southern California's tech, startup and venture capital scene.
The legal challenges against Activision Blizzard continue to mount. With its $69 billion sale to Microsoft looming, the Santa Monica-based video game developer is currently dealing with regulators weighing antitrust concerns, disgruntled shareholders and lawsuits from employees who say they experienced sexual harassment at work.

---
Multiple shareholders filed lawsuits in February against the firm behind the popular "Call of Duty" games, looking to stop the Microsoft deal. They claimed it would only benefit executives like CEO Bobby Kotick, who's set to receive a $375 million payout if the Microsoft merger closes.
Meanwhile, the Wall Street Journal reports that three Activision investors—billionaire David Geffen, media mogul Barry Diller and Prince Alexander von Furstenberg—are being investigated for insider trading. The trio are said to have made $60 million off of Activision options trades just before the merger was announced.
But those claims are far less disturbing than Activision's longest-running ongoing controversy: Since July 2021 the company has been mired in lawsuits from regulators as well as past and present female employees, all alleging rampant misconduct at Activision ranging from sexual assault to discrimination.
Today, a judge approved Activision's $18 million settlement with the federal Equal Employment Opportunity Commission (EEOC), which will create a fund compensating victims of harassment at the company. Activision also introduced new corporate policies, including mandatory sexual harassment training and mental health counseling. The EEOC also demanded the company appoint a third-party equal employment watchdog to report back on its progress.
"Our goal is to make Activision Blizzard a model for the industry, and we will continue to focus on eliminating harassment and discrimination from our workplace," Kotick said in a statement Tuesday.
The two parties reached the settlement last September, but it was gridlocked in court waiting for a judge's approval. The California Department of Fair Employment and Housing (DFEH) argued the EEOC's $18 million settlement wasn't enough; after all, Activision generated revenues of $8.8 billion in 2021 alone. In an official challenge, the DFEH claimed the settlement would limit the ability of other victims to seek financial restitution. The challenge was struck down by a district court judge who ruled in favor of the settlement today.
Some consider the EEOC settlement suspect because it requires anyone at Activision who takes the money to file their complaint with the company directly and go through Activision's mandatory arbitration process, denying victims their day in court and leaving them potentially open to retaliation. Even though Kotick said last year that the company wouldn't force arbitration on any of its employees, the policy remains on the books. Attorney Lisa Bloom, who is representing several Activision employees, told dot.LA that she is asking a judge to court-order Activision to get rid of the policy to avoid future retaliation against victims.
The DFEH told the Washington Post Tuesday that it plans to move ahead with its own lawsuit, filed last July. "In recent weeks, the DFEH defeated Activision's request that the Court dismiss DFEH's case," agency spokesperson Fahizah Alim told the Post. Alim added that the case will go to trial in February 2023.
But challenges from employment agencies aside, Activision's woes are far from over. Today—just as Activision finalized the EEOC settlement—four women bringing forward new claims held a press conference accusing the gaming company of promoting a culture of sexual misconduct.
A current Activision employee known only by her first name, Christina, spelled out damning allegations made in a lawsuit against the video game publisher last week—including that she was passed over for a promotion because she spoke out about sexual harassment at the company. Retaliation of this sort is illegal under California labor law, and once again the DFEH—which encouraged Christina to sue Activision—are examining it in their own separate lawsuit.
Christina is represented by Lisa Bloom, a seasoned attorney who told dot.LA that she expects more lawsuits to be filed soon. Bloom represents seven other women coming forward to sue Activision—one of whom likened Activision's drinking and "frat boy" culture to a cult on Tuesday.
"Activision seems to be especially, outrageously bad at protecting its female employees," Bloom told me last week.
And it doesn't end there, as Activision must still contend with the family of Kerri Moynihan, a former employee who died by suicide at a company retreat in 2017. The family sued Activision earlier this month, claiming workplace misconduct led to her death.
With all the lawsuits and bad press, Microsoft is certainly getting more than it bargained for. — Samson Amore