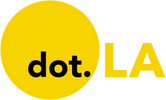 Get in the KNOW  
  on LA Startups & Tech  
X
Here's Why Meta Is Committed to Recreating TikTok's Algorithm
Kristin Snyder
Kristin Snyder is dot.LA's 2022/23 Editorial Fellow. She previously interned with Tiger Oak Media and led the arts section for UCLA's Daily Bruin.
02:19 PM | July 26, 2022
TikTok's algorithm is dominating the social media landscape.
Instagram recently increased its push to re-create TikTok's success, with the company changing its platform to prioritize Reels. Facebook is also shifting its interface to prioritize algorithmic content over posts from friends—and as companies try to increase user engagement and ad revenue, some users long for distinctly different platforms. Both Kim Kardashian and Kylie Jenner shared a petition via Instagram stories urging the app to "stop trying to be tiktok." The petition, which has over 160,000 signatures, was launched by photographer Tati Bruening and requests a return to a focus on photos.
---
"We have TikTok for a reason, and let's face it, the only reels uploaded are recycled TikToks and content that the world has already seen," Bruening wrote in the petition. "What's innovative and unique about old stale content? Nothing!"
Instagram head Adam Mosseri took to Reels Tuesday morning to reassure users that the app will still support photos, even though "more and more of Instagram is going to become video over time," he said.
Evan Britton, founder of Santa Monica-based Famous Birthdays, told dot.LA that the pivot to video stems from advertising trends. It's harder for advertisers to place a video ad between photos than between videos. Switching mediums allows Instagram to make more revenue per user, Britton said. Some analysts believe Reels has the potential to surpass TikTok in ad revenue.
Britton also said Instagram's previous model of chronological, friend-based feeds would eventually lead to a lack of content to view, whereas algorithms provide an endless loop of content and increase engagement.
Though users are more comfortable controlling their feeds, Britton said drawing in viewers through the algorithm helps with post interaction. Gen Z, in particular, uses TikTok more than other social media platforms because of its interest-driven algorithm. He said pushback stems from the late-in-the-game shift from Instagram's original interface. Despite complaints, Britton believes there is no practical reason for Meta to abandon its commitment to video.
"When people open up Instagram and it is slowly morphing, more and more, into Tik Tok, people are going to stay longer," Britton said. "If people didn't love Instagram so much they wouldn't be concerned about it changing."
Major influencers like the Kardashian-Jenner clan probably want their preferred social media platforms to have distinct differences, as do the microinfluencers who have struggled to navigate the ever-changing algorithms. But, Kim, there's people that are dying—including social mediacompanies that have to make a profit off of free content.
"It's going to [result in] higher revenue per user for watching videos, and there'll be more engagement in time in the app because there's an endless supply of content because it's based on interests versus who you follow," Britton said.
Kristin Snyder
Kristin Snyder is dot.LA's 2022/23 Editorial Fellow. She previously interned with Tiger Oak Media and led the arts section for UCLA's Daily Bruin.
https://twitter.com/ksnyder_db
Samson Amore
In a region known for being a national trailblazer when it comes to climate policies, there's no shortage of green energy startups in L.A. looking for funding. There's also a plethora of investors and incubators, which means founders looking for cash flow should be extra specific about their value proposition when they pitch to cut through the noise. At least that was the message coming from the panelists at the UCLA Anderson School of Management on Tuesday.
LA Tech Week's panel on the Future of Climate Tech: Advancements, Challenges, and Opportunities, hosted by UCLA's business school, discussed a number of ongoing issues in the green tech industry, including how the 2024 presidential election could affect funding for climate initiatives.
David Jassby, associate director of UCLA Institute for Carbon Management, said he has been writing educational grants to fund graduate students' research since Obama's presidency. "In terms of the university, the research topics and the research dollars have not really changed, which is, to me, really encouraging," Jassby said, noting that federal workers are eager to issue grants for cutting-edge climate research, regardless of political affiliation.
But there was more on the table than just climate politics. The panelists were particularly eager to advise the room, which was packed with students, founders and other investors, about how to get their green startups funded.
Zora Chung, chief financial officer of Rejoule, a battery diagnostics startup, said that she regularly speaks with engineers and has often noticed that they can get too bogged down in the science rather than focusing on pitching the product and its use case. To that end, she noted that it is crucial for startups to be clear about the value of the product and who it will serve. "Defining the value proposition isn't as simple as just seeing what it is. It actually needs to be very specific to who you think is your core customer service," Chung said. Instead of comparing their startup to another, Chung believes it is more important for founders to focus on fundamentals like the goals of the service and its audience.
In climate tech and other science-heavy industries, making a clear pitch is even more crucial. Frank Bryan, founder of venture capital firm Halftone Investment Partners, said green tech startups have to "tell a business story."
Bryan said that those who are deeply involved in the research and development aspects of the product often forget to think about who the customers are, why they might purchase the product and how much they're willing to pay. By answering these questions in a pitch, entrepreneurs can show investors that their startup is in a phase poised for growth, that "you're not just a chemical process, you've actually developed this into a real plan that is going to result in a financial return, which is ultimately what I'm trying to get at," Bryan said.
Shomik Dutta, co-founder and managing partner of climate venture fund Overture VC, said that he prefers to "invest in painkillers rather than vitamins," i.e. in startups that aim to solve climate issues rather than those who deceive the public by using eco-friendly marketing labels.
The issue of waste management and recycling particularly excited several of the panelists. Bryan is currently working with a company that recycles plastic waste from the air bag industry. "Everything that's made in the world has waste streams that are either emitted [by a] landfill or its heat. Those can be converted, they can be shredded and liquefied and cracked and into hydrogen, carbon dioxide or carbon," Bryan said.
Although the U.S. is still grappling with disposal strategies of hazardous waste produced by industrial mining, many states are supportive of innovation in this area, Jassby said. According to the Environmental Protection Agency, the country generates hundreds of millions tons of waste every year; less than a third of this waste is recycled or composted. In other words, Jassby said, "recycling of waste is tremendous."
Samson Amore
Samson Amore is a reporter for dot.LA. He holds a degree in journalism from Emerson College. Send tips or pitches to samsonamore@dot.la and find him on Twitter @Samsonamore.
https://twitter.com/samsonamore
samsonamore@dot.la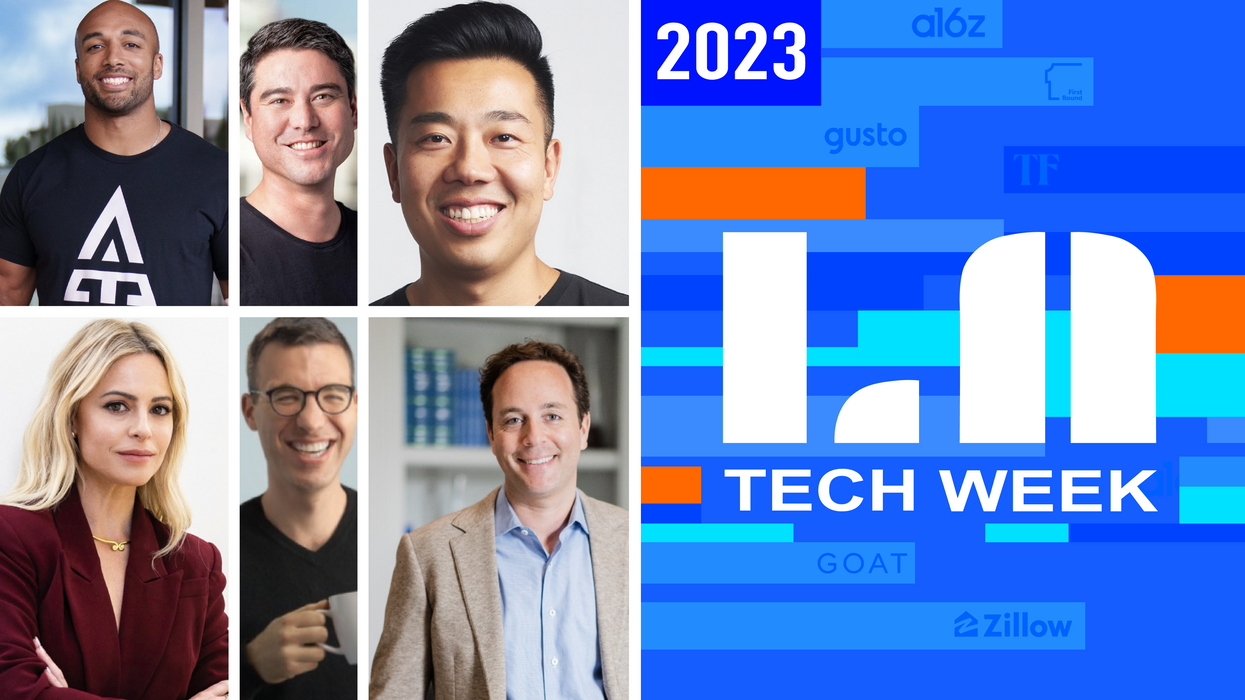 Evan Xie
This is the web version of dot.LA's daily newsletter. Sign up to get the latest news on Southern California's tech, startup and venture capital scene.
MONDAY
LA Hardtech: Local Talent Meets CEOs: Want to see robots in action? This hardtech event will showcase product demos and feature conversations about all things aircrafts, satellites, electric vehicles, robots and medical devices. June 5 from 5 p.m. to 8 p.m. in El Segundo.
Technology and Storytelling for Social Good: LA2050 and Goldhirsh Foundation president Tara Roth will moderate a panel featuring Alexis Cabrera of 9 Dots, Laura Gonzalez of Los Angeles Cleantech Incubator (LACI), Sabra Williams of Creative Acts, and Paul Lanctot of The Debt Collective. Tickets are sold out, but stay tuned for dot.LA's coverage of how technology can advance social good.
TUESDAY
Building a Startup Using Generative AI: As AI takes over the tech space, more startups are eyeing the burgeoning tool. Google's west coast Head of VC and Startup Partnerships Alexandra Dumas will moderate a panel focused on how startups can best utilize AI. June 6 from 9 a.m. to 11:30 a.m. in Venice.
AI &Music: The Black Eyed Peas' will.i.am will join Google AI's K Allado-McDowell, Never Before Heard Sounds' Parag Mital and SOMMS.ai's Matthew Adell to discuss how AI is changing music composition and production. June 6 from 6 p.m. to 10 p.m. in Hollywood.
BLCK VC + Diversity VC: Navigating the Capital Landscape Panel: Two VCs focused on helping people of color grow their investing careers, BLCK VC and Diversity VC, will host a panel discussion on how diverse fund managers and founders can secure funding. June 6 from 9 a.m. to 11 a.m. in West L.A.
Female Founders: Female Founders: Planning. Pivoting. Profiting: Female entrepreneurs—including Mia Pokriefka of Huxly, Anjali Kundra of Partender, Sunny Wu of LE ORA and Montré Moore of AMP Beauty LA—will discuss how women can set their businesses up for success. June 6 from 2 p.m. to 4 p.m. in Fairfax.
LA #TechWeek VC Kickoff Party: dot.LA executive chairman Spencer Rascoff's venture fund 75 & Sunny is partnering with VC firm Crosscut to launch L.A. Tech week with music, drinks and networking. June 6 from 6:30 p.m. to 9:30 p.m. in Pacific Palisades.
WEDNESDAY
SUPERCHARGE LA: Access to Capital & Cocktails: Join dot.LA for a night of networking and live music with a set by renowned artist, DJ, producer, and photographer D-Nice. In addition, LA Chargers running back Austin Ekeler will be joined by Grammy award winning artist Miguel and other leaders from LA venture capital to discuss how founders can increase their funding. June 7 from 6 p.m. to 10 p.m. in Santa Monica.
Hollywood Dream: Star in 3D Movie with Your Avatar, Rendered from Script with PentoPix: Storytellers from PentoPix, an AI video generator, will share their thoughts on how the new technology can change the film production process. Attendees can insert their own 3D avatar into a story created for the event. June 7 from 9 a.m. to 7 p.m. in Santa Monica.
THURSDAY
Aerospace Meets Climate Tech: Learn more about how climate tech is transforming the aerospace industry at this panel featuring the industry's founders and investors. Get a look at how Arc Boats made an electric sport boat, tour the company's production floor and hear from its team of former rocket scientists. June 8 from 5 p.m. to 8 p.m. in Los Angeles.
Marketing in the Age of AI: What Startups & Creatives Need to Know About the Changing Creative Industry: Learn how brand strategists are utilizing AI to upend the creative process while still reaching audiences. Software platforms Melodize.ai and Davant Systems and advertising platform Trade Secret will dive into AI-generated short-form videos and images. June 8 from 2 p.m. to 4 p.m. in Playa Vista.
Content Capital: Where Investors Meet Creators: Techstars Managing Director Melissa Pegus will discuss how the next generation of the creator economy can find inspiration—and funding. June 8 from 6 p.m. to 8 p.m. in Santa Monica.
FRIDAY
Sports in LA: Investing, Founding and Growing: Sports PR agency Athlete Strategies will host an event featuring founders, VCs and athletes sharing industry investment opportunities and trends. June 9 from 11 a.m. to 4 p.m. in Santa Monica.
Moonshot Thinking & Radical Solutions: Google and "X"—an innovation lab within Alphabet dedicated to building technology that will improve people's lives—will discuss setting goals, fostering breakthroughs and redefining humanity. June 9 from 9 a.m. to 11:30 a.m. in Playa Vista.
The Closeout Event by Mantis VC and M13: Wrap up L.A. Tech Week with a night of networking. Join founders, VCs and investors at an event put on by The Chainsmokers' Mantis VC and M13. June 9 from 7 p.m. to 10 p.m. in Santa Monica.
Kristin Snyder
Kristin Snyder is dot.LA's 2022/23 Editorial Fellow. She previously interned with Tiger Oak Media and led the arts section for UCLA's Daily Bruin.
https://twitter.com/ksnyder_db