Watch: A Roundtable on Real Ways to Increase Diversity in the Workplace
Jun 18 2020
"The time for inaction is over."
Such was the through-line in dot.LA's Thursday panel discussion on "Measurably Increasing Diversity in the Workplace."
Joining dot.LA host Kelly O'Grady was Oona King, VP of diversity, equity & inclusion (DEI) at Snap and a member of the UK House of Lords, and Kobie Fuller, partner at Upfront Ventures. The conversation centered on what organizations must do to ensure that this moment of acute awareness of the societal issues around DEI does not go to waste.
"I am grateful that white people have woken up," said King, who has also worked in diversity and inclusion at the UK's Channel 4 and YouTube. "But my gratitude will turn back to rage if they go back to sleep."
---
Four key points of the discussion are summarized below. You can view the full conversation in the video embedded in this article.
Diversity and Inclusion Must Be Embedded in an Organization's Culture
"Separate is never equal," King said. DEI cannot be a sideshow effort; it must be "built into the heart of what the business is doing."
That means setting clear goals that strike a balance between being audacious and achievable. And the goals must not be vague.
For example, King highlighted how Snap made one of its core values more concrete: rather than focusing on the importance of employees being "kind," the company went deeper. They added courage as a sub-attribute of kindness, thereby providing a clear parameter to show employees the importance of speaking up for inclusion.
Fuller emphasized that the culture of DEI must start at the top.
"Diverse leaders will disproportionately impact the diversity of people that come after them," he said. Companies must, therefore, prioritize DEI on their boards and the C-suite.
And while collecting DEI metrics is a necessary prerequisite to building the right culture, it is far from enough on its own.
Include Some Form of the 'Rooney Rule' in the Hiring Process
Fuller and King both pushed back against the common excuse that "we couldn't find anybody" to ensure a diverse candidate pool.
Often, the problem is that firms prioritize speed over inclusion, King said. They must instead understand that inclusive hiring is a long-term investment, and may require looking in new places, or rethinking the specific talents and skills being targeted.
You have to "look again, look harder, look further, look elsewhere," she implored.
King also cited data published by the Harvard Business Review showing that incorporating more than one minority candidate on a shortlist drastically increases inclusive hiring. She suggested the coronavirus pandemic is an opportune time for organizations to reevaluate and improve their hiring practices.
Fuller sympathized that startups face unique challenges in being inclusive, given their small size. But that this also presents an opportunity to confront the biases, assumptions and micro-aggressions that can lead to toxic practices, and to actively reject them from the start.
Representation = Hiring + Promotion - Attrition
"If you're only focused on the hiring, it's like filling up the bath with the plug out; you'll never increase your representation," King said.
"You have to solve this problem at all levels," Fuller added, explaining that it is incumbent on firms to ensure that they have black voices layered throughout their organization, and that doing so makes business sense to boot.
One crucial piece for incorporating DEI beyond the hiring process is giving employees the skills and training to be allies.
"The point about racism is it doesn't matter if white people think they like black people. It's a system, and it requires a systemic understanding of the barriers that are facing underrepresented groups," King explained. She added that this also applies to representation by gender, sexual orientation, disability, age and other forms by which people may be excluded.
"Inclusive leadership requires giving people the ability to see inequity," she said. "These last weeks have shown us that people do not see the same thing."
Helping people to see and understand the systemic impact on people who don't look like them will show employees what inclusivity requires, and enable them to accept the responsibility to bring about the necessary change.
Tech companies, in particular, have the power to reach billions of people. They should therefore approach product development with an eye toward inclusivity, King said, noting that this is an area that is often overlooked.
Bringing DEI into products means striving for inclusivity among the people developing the product and in the focus groups that test products and give feedback, and thinking from the start about how to ensure that underrepresented groups will use the product and receive support.
"I'm optimistic people will drive change and real action will take place. But it'll take time," Fuller said. "This'll take focused effort, investment, and doing things you're uncomfortable doing."
King called this moment the "chance of a lifetime."
"We're relying on you to speak up."
Strategy Session: How To Measurably Increase Diversity in the Workplace www.youtube.com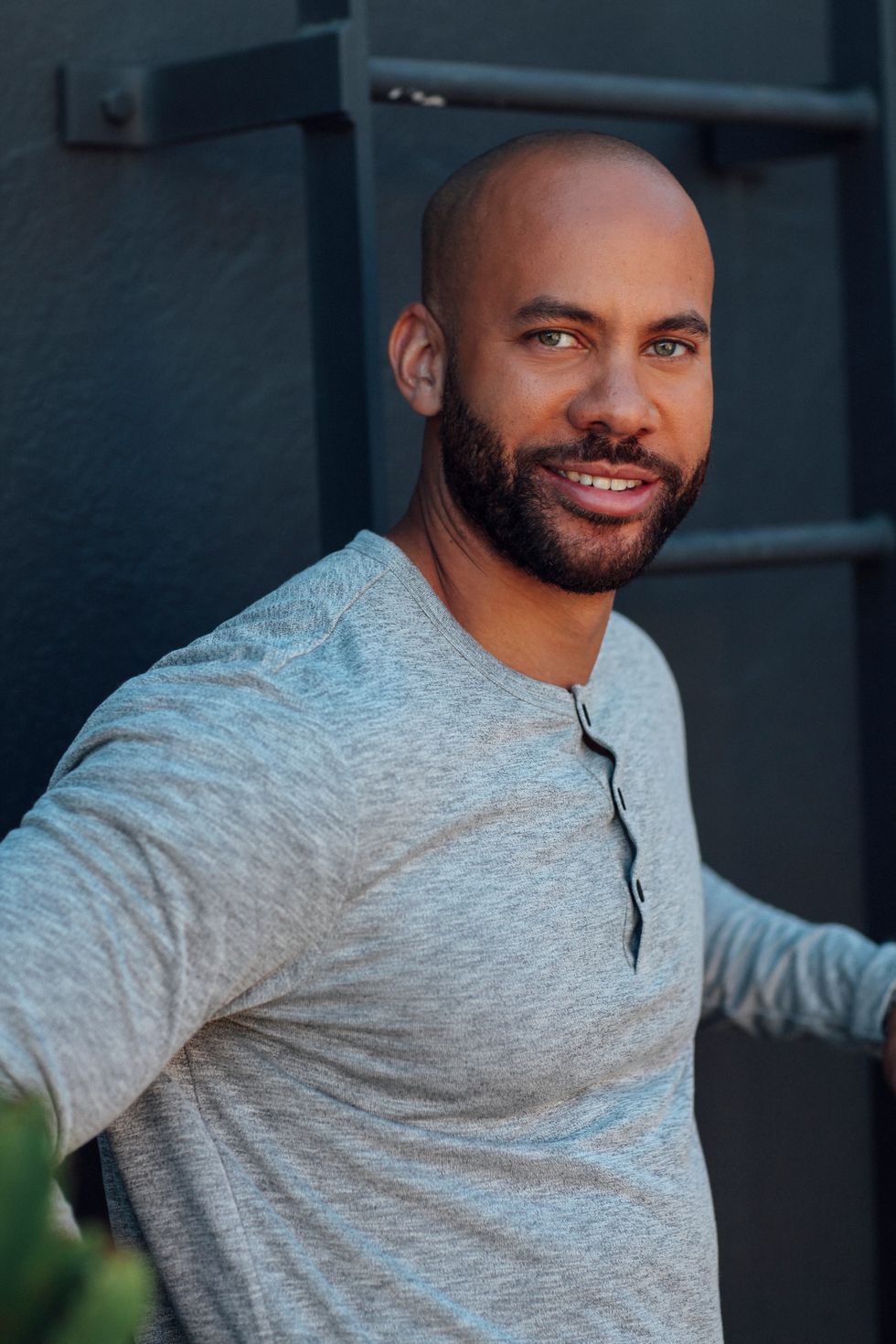 ​Kobie Fuller, Partner, Upfront Ventures
Kobie joined Upfront in June 2016, bringing deep expertise in enterprise SaaS and emerging technologies including VR and AR. Over his career he has invested early in notable companies including Exact Target (sold to Salesforce for $2.5B) and Oculus (sold to Facebook for $2B). Prior to Upfront, Kobie was an investor at Accel and, earlier, was the chief marketing officer at L.A.-based REVOLVE, one of the largest global fashion e-commerce players. Earlier in his career, Kobie helped found OpenView Venture Partners and was an investor at Insight Venture Partners. Kobie graduated from Harvard College.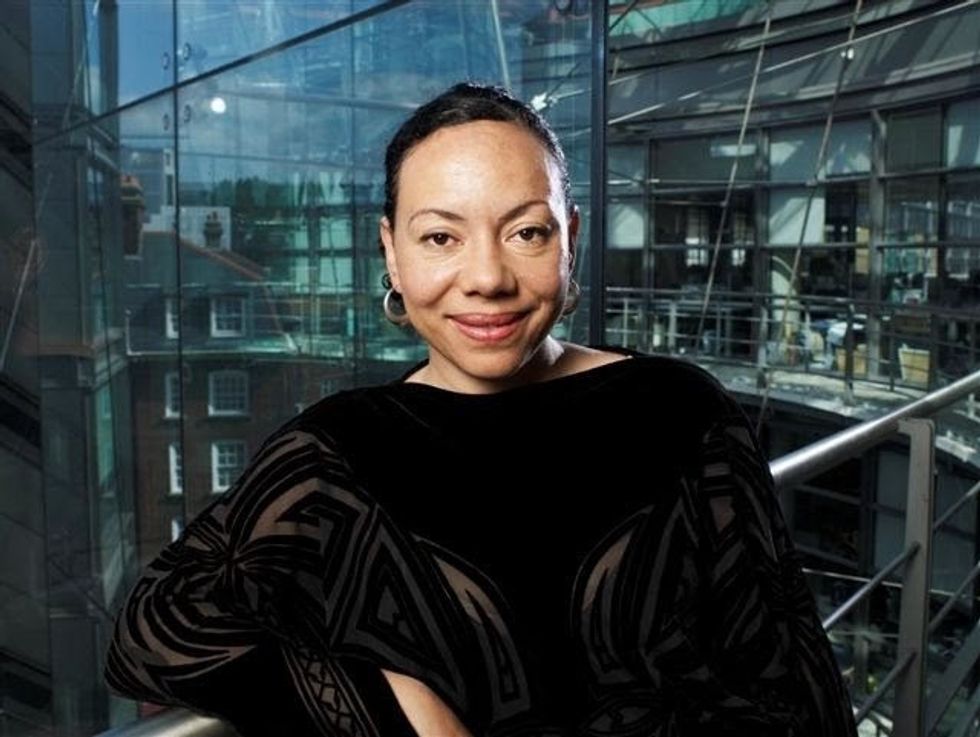 Oona King, VP of Diversity, Equity & Inclusion at Snap Inc. 
Oona King is the VP of diversity, equity & inclusion at Snap Inc. Previously, Oona was Google's director of diversity strategy, YouTube's director of diverse marketing, and before that chief diversity officer for British broadcaster Channel 4. Oona is a member of the House of Lords (a life-time appointment as Baroness King in January 2011), and former senior policy advisor & speechwriter to the prime minister at 10 Downing Street.
Oona became a member of the House of Commons at 29, the second woman of color, and 200th woman of any color elected to the British Parliament. She became parliamentary private secretary to the minister for e-commerce, and secretary of state for trade and industry. Oona was voted by other MPs as "the MP most likely to change society." In the Lords, Oona's front bench roles included shadow education minister, shadow minister for the digital economy, and shadow minister for equalities.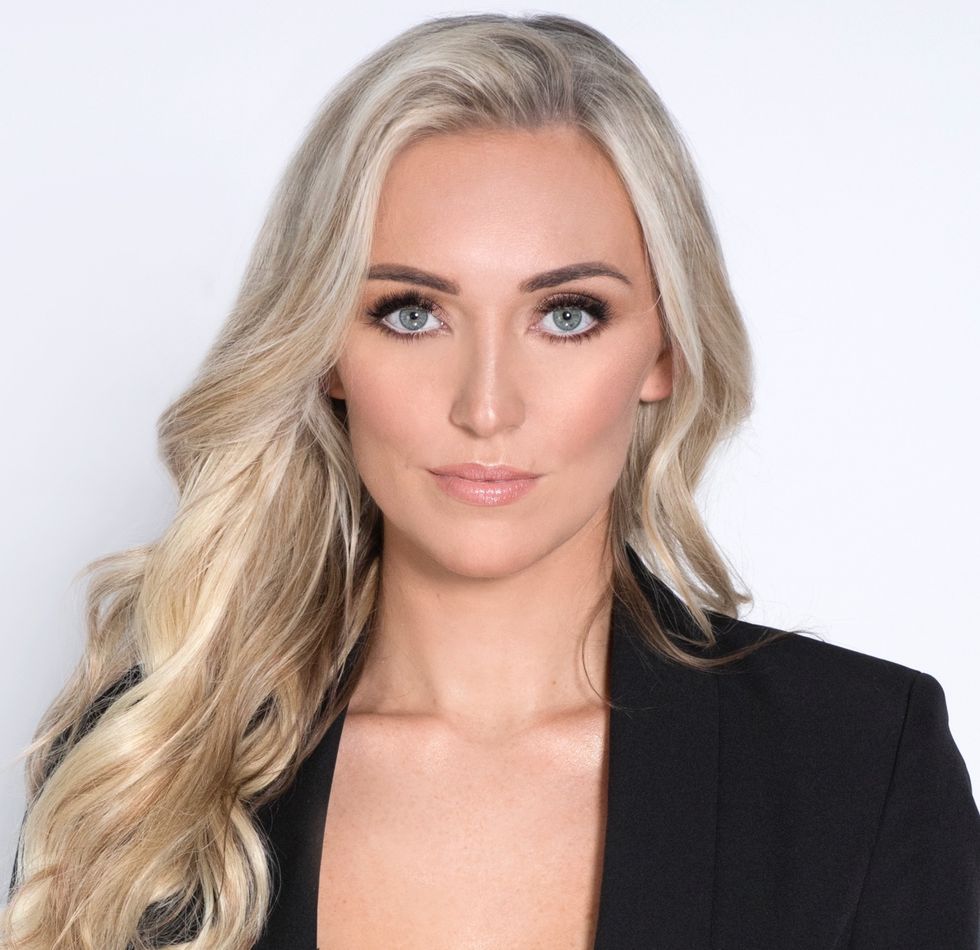 Chief Host & Correspondent and Head of Video Strategy at dot.LA
Chief Host & Correspondent and Head of Video Strategy at dot.LA 
Kelly O'Grady is dot.LA's chief host & correspondent. Kelly serves as dot.LA's on-air talent, and is responsible for designing and executing all video efforts. A former management consultant for McKinsey, and TV reporter for NESN, New England's premier sports network, she also served on Disney's Corporate Strategy team, focusing on M&A and the company's direct-to-consumer streaming efforts. Kelly holds a bachelor's degree from Harvard College and an MBA from Harvard Business School. A Boston native, Kelly spent a year as Miss Massachusetts USA, and can be found supporting her beloved Patriots every Sunday come football season.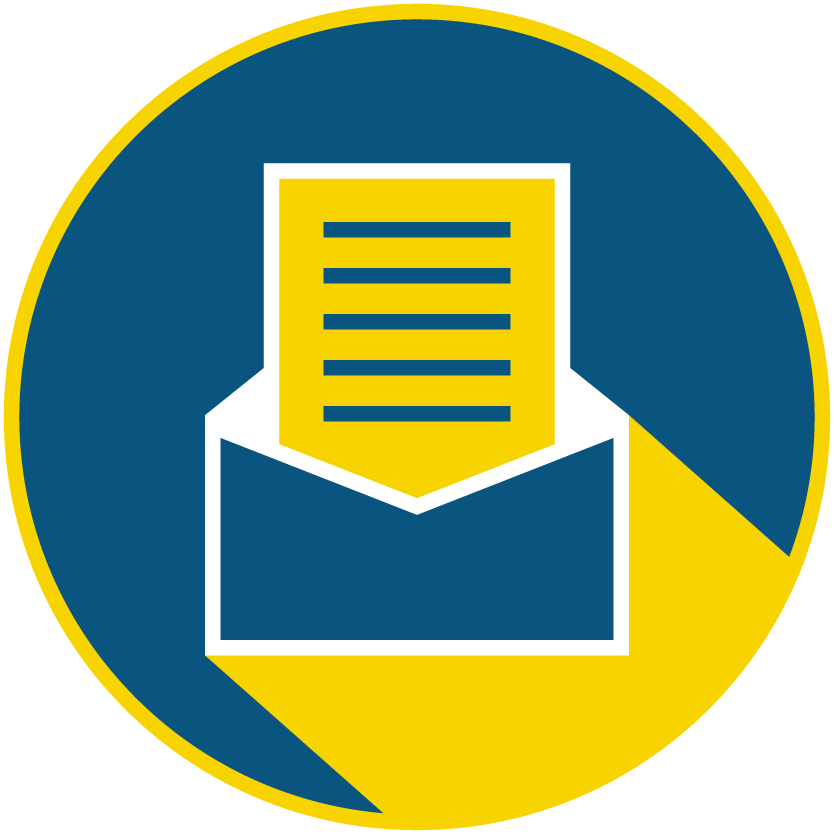 Subscribe to our newsletter to catch every headline.
TikTok shot back at President Trump's executive order, signed Thursday night, that will ban U.S. transactions with the company on September 20, raising the specter of legal action.
The order cites national security concerns that the Chinese-owned company shares data with the Chinese government. Trump also signed a similar order against social media app WeChat. The TikTok order also cites censorship by the Chinese Communist Party and alleges that it could use the app for future disinformation campaigns.
"We are shocked by the recent Executive Order, which was issued without any due process," TikTok posted in a blog Friday morning.

"For nearly a year, we have sought to engage with the US government in good faith to provide a constructive solution to the concerns that have been expressed. What we encountered instead was that the Administration paid no attention to facts, dictated terms of an agreement without going through standard legal processes, and tried to insert itself into negotiations between private businesses."
Now the Culver City-based subsidiary of Beijing-based ByteDance appears ready to respond.
"We will pursue all remedies available to us in order to ensure that the rule of law is not discarded and that our company and our users are treated fairly — if not by the Administration, then by the US courts," the statement said.
Trump's executive order formalizes the timeframe that Microsoft has to complete its purchase of TikTok. The Seattle-based firm is reportedly interested in acquiring TikTok's global business, not just its operations in the U.S., Canada, New Zealand and Australia, as previously reported.
Patrick Quigley, the chief executive of Sidecar Health, wants Americans to know the real cost of health care.
One of Sidecar's big selling points is that its platform promises to bring more transparency to medical costs, which can be confusing and murky. Sidecar users can compare doctor pricing in their area to their "benefit amount," which varies depending on the plan. Regardless of the treatment cost, each plan will pay a fixed amount per service.
"There's such a great need for affordable healthcare and improved access," said Quigley, who co-founded the El Segundo-based startup two years ago with Veronica Osentinsky. "People don't know there's an option out there that is so much more affordable than the traditional approach to insurance."
Sidecar Health, which last month announced a $20 million raise, manages and sells fixed indemnity insurance plans. The indemnity plans allow users to see any doctor they wish and pay directly for care using the Sidecar Health Visa card. It is neither a broker nor regular insurance, according to the company, rather it partners with insurance companies acting as their administrator.
Unlike traditional insurance that covers a range of services and then offers a deductible, indemnity insurance makes users pay upfront for a certain amount of coverage and then bills them for anything over that amount. If a provider charges less than that fixed amount, the difference is added back into the user's account or sent to them by check.
These pay-for-service plans have risen in popularity since the Trump administration loosened requirements for Americans to carry a certain type of health insurance. The change made it easier for people to buy lower cost products like indemnity plans.
But some experts think the plans, which are cheaper than traditional insurance and not regulated in the same way, carry risks.
Glenn Melnick, a USC professor and expert in health care policy told dot.LA that these plans, which are appealing because they're so cheap, are typically not good values for the consumer. He does, though, support the idea of developing tools for consumers to shop more effectively.
"Typically, indemnity products are low-value products for consumers," he said. "They typically return 50 cents on the dollar. Traditional major insurance is anywhere from 80 to 85 percent returned to the consumer in terms of benefits."
Melnick says consumers of these plans usually look like 25-year-olds who don't expect to need very much coverage. "They buy this so at least they have something, but they never expect to use it. In the event they have to use it, they learn the hard way when they're stuck with a lot of bills."
Sidecar spokeswoman Ruba Elagazy said that the company initially planned to target millennials, but has seen more families, customers over 40 and even small businesses enroll in its plans.
Before Sidecar, Quigley and Osentinksy owned Katch, a software platform that helped brands engage and monetize website visitors. Over a period of several years, the company helped 30 million consumers shop for individual health plans, Quibgley said.
"What came out of that whole process is that there just wasn't a good option for so many people," he told dot.LA.
They identified the three things consumers wanted most: an affordable option, the freedom to see their own doctors and a guarantee that they wouldn't be surprised by unexpected bills. Users can add the insurance anytime, unlike regular health coverage.
The company, which now operates in 11 states, says its members will save around 40% compared to traditional insurance schemes. It is not offered in California, where under state law residents must carry health insurance that meets minimum coverage thresholds. Sidecar doesn't qualify.
Quigley says with the new funding, Sidecar plans to expand its team and step up marketing efforts. In April, the company brought on former 23andMe executive Jon Ward as Sidecar's VP of Marketing. This third round brings the startup to over $40 million in funding.
"We've been able to scale across 11 states because there's such a great need for affordable health care and improved access," Quigley said. "When we think about the pandemic, it's an opportunity for us, as a company that takes our mission very seriously, to help a ton of people right now."
The funding round was led by Cathay Innovations and backed by investors including Comcast Ventures, Kauffman Fellows and Anne Wojcicki, co-founder and CEO of 23andMe.
**This is an updated version of an earlier one that appeared on the site.
Related Articles Around the Web
The health and wellness market has boomed in recent years as more consumers become conscious of how the choices they make in everyday life impact their long-term health. The industry has done particularly well in Los Angeles, where juice bars and supplement companies pop up regularly. But how do you differentiate yourself in a market where companies promise consumers the world?
According to one CEO, the answer is data.

<img lazy-loadable="true" src="https://dot.la/media-library/eyJhbGciOiJIUzI1NiIsInR5cCI6IkpXVCJ9.eyJpbWFnZSI6Imh0dHBzOi8vYXNzZXRzLnJibC5tcy8yMzUzOTU0MC9vcmlnaW4uanBnIiwiZXhwaXJlc19hdCI6MTYyMzU5NDU0M30.twHKKdU8ZIw48w_MaLI29T9abGMC2Izt3EWCOyVCqTU/image.jpg?width=980" id="3e78a" class="rm-shortcode" data-rm-shortcode-id="e801f86500172fe6114ea9dd54614732" data-rm-shortcode-name="rebelmouse-image" />
<p>In this installment of <em>dot.LA Dives In</em>, we talk with Christoph Bertsch, founder and CEO of <a href="http://vejo.com" target="_blank">Vejo</a>, producer of the "smart," eco-friendly, pod-based blender. As he was building the company, Bertsch says he pulled together a team of doctors and nutritionists to help design specialized wellness programs in a system called <a href="https://www.vejo.com/pages/vejo-plus" target="_blank">Vejo+</a>. The system, he says, uses individual data to develop personalized blends based on each member's goals and individualized lab tests. </p><p>Bertsch created Vejo first for high-level athletes and Olympic competitors to help them improve their performance and play at their best. Those early users include Kevin Love (NBA), Todd Gurley (NFL), Conor Dwyer (Olympic Gold Medalist in swimming), Manchester City Football Club, as well as celebrities Zac Efron, Hugh Jackman, Kevin Costner, and Vin Diesel who use Vejo+ to prep for movies and as part of their daily routines. Some believe so much in the results, they invested in Bertsch's vision.</p>
<p>"When you ask Kevin (Love) today how he feels, and how long he actually wants to play, he says 'Listen, I feel like I'm 23,'" Bertsch says. "So Kevin did the program, liked it so much, we just got his bloodwork in such a different place. He came back and said 'Hey guys, I see it, it works in my system, and I want to be a part of the company.' So he became a shareholder."</p><p>But Vejo is not just for the elite athlete or actor. Bertsch says he designed the product with the aim of helping anyone achieve an optimal balance through its personalized nutrition recommendations. He laments how many people consume supplements without knowing what deficiencies they need to manage for, or worse - indulge in an unhealthy diet, expecting wonder pills to cancel out the negative effects. Bertsch emphasizes that optimal health and longevity are achievable even for the average consumer. How? Through data.</p><p>"Everything somehow has to be based on data," Bertsch says. "The data, which we have already from people who checked in and we transformed them... The knowledge which we have is huge, and just grows everyday."</p><p>With Vejo, Bertsch says he hopes to create a positive impact for his consumers, but also for the planet. Vejo's pods are 100% biodegradable. In collaboration with his European partners, Bertsch has been developing a water-soluble pod solution for the past few years. </p><p>"I never wanted to create a company which does not live in alignment with the planet," Bertsch says. "Once this is out there, and you have the device which is a reusable bottle, you have a pod which leaves no waste behind and it's single serve so there is no food waste, you have a solution which is quite cool."</p><p>Bertsch also hopes to utilize Vejo to give back to the community. The pandemic saw the company grow 5 times its size. Vejo launched the "Nourish Our Heroes" program to support frontline workers. For every blender a customer donates to those fighting the COVID-19 pandemic, the company will match 150% of value in its nutrient pods.</p><p>"We are just happy that we can play a little part in supporting the community. And we still do it - this topic is not over, it's ongoing. I think that is the most important thing for the DNA of Vejo. If we start something, we are very consistent."</p><p>Watch the full interview here:</p><p class="shortcode-media shortcode-media-youtube"> <span style="display:block;position:relative;padding-top:56.25%;" class="rm-shortcode" data-rm-shortcode-id="3aab7d63ee3dec9dfda0bd00eac77a7d"><iframe type="lazy-iframe" data-runner-src="https://www.youtube.com/embed/oTIq_iOE3kY?rel=0" width="100%" height="auto" frameborder="0" scrolling="no" style="position:absolute;top:0;left:0;width:100%;height:100%;"></iframe></span> <small class="image-media media-caption" placeholder="Add Photo Caption...">Democratizing Nutrition Through Data with Vejo Founder & CEO</small> </p><p>---<br/></p><p> <em>Kelly O'Grady runs video and serves as the chief host & correspondent for dot.LA. Find her on Instagram <a href="https://www.instagram.com/kfogrady" target="_blank">@kfogrady</a> and email her at <a href="mailto:mailto:kelly@dot.LA">kelly@dot.LA</a>.</em></p>
Related Articles Around the Web