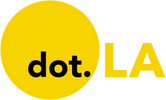 Get in the KNOW  
  on LA Startups & Tech  
X

Design, Bitches
Looking to Build a Granny Flat in Your Backyard? Meet the Firms and Designs Pre-Approved in LA
Sarah Favot
Favot is an award-winning journalist and adjunct instructor at USC's Annenberg School for Communication and Journalism. She previously was an investigative and data reporter at national education news site The 74 and local news site LA School Report. She's also worked at the Los Angeles Daily News. She was a Livingston Award finalist in 2011 and holds a Master's degree in journalism from Boston University and BA from the University of Windsor in Ontario, Canada.
07:10 AM | March 12, 2021
Adding a backyard home in Los Angeles is now nearly as easy as buying a barbecue.
Homeowners who for years have wanted to build a granny flat in their backyard, but dreaded the red tape, can now choose from 20 pre-designed homes that the city has already approved for use.
The shift, made official last week, will speed up a weeks-long process and bring more badly needed units to an overpriced market. It also has the potential to elevate the 14 startups and firms building the next generation of homes.
---
The designs for the stand-alone residences range from a 200-square-foot studio to a 1,200-square foot, two-story, two-bedroom unit. And many of the homes are filled with design flourishes, reflecting the diverse architecture of the city, from a house in the silhouette of a flower to one with a spiral outdoor staircase leading to the roof.
It's no surprise. The program was spearheaded by Christopher Hawthorne, a former architecture critic at the Los Angeles Times and now the city's chief design officer.
The firms are primarily local and startup architecture and design firms, while others are well-known with a history of building granny flats, also know as accessory dwelling units, or ADUs.
The standard plans avoid the Los Angeles Department of Building and Safety's typical four-to six-week review process and can allow approvals to be completed in as quickly as one day.
Some aspects of the plans can be modified to fit a homeowner's preferences. Eight other designs are pending approval.
Mayor Eric Garcetti believes by adding more such units, the city can diversify its housing supply and tackle the housing crisis. Recent state legislation made it easier to build the small homes on the lot of single-family residences. Since then, ADUs have made up nearly a quarter of Los Angeles' newly permitted housing units.
Because construction costs are relatively low for the granny flats – the pre-approved homes start at $144,000 and can go beyond $300,000 – the housing is generally more affordable. The median home price in L.A. County in January was $690,000.
Here's a quick look at the designs approved so far:
Abodu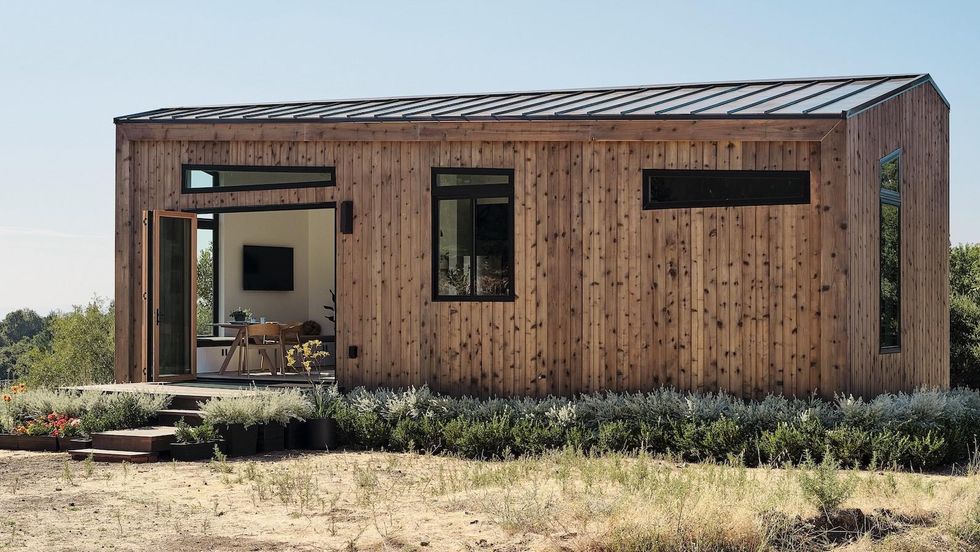 Abodu
Abodu, based in Redwood City in the Bay Area, exclusively designs backyard homes. In 2019, it worked with the city of San Jose on a program similar to the one Los Angeles is undertaking.
In October, it closed a seed funding round of $3.5 million led by Initialized Capital.
It has been approved for a one-story 340-square-foot studio, a one-story one-bedroom at 500 square feet, and a one-story, 610-square-foot two-bedroom.
The pricing for the studio is $189,900, while the one-bedroom costs $199,900 and the two-bedroom is $259,900.
Amunátegui Valdés Architects 
Led by Cristobal Amunátegui and Alejandro Valdés, the firm was founded in 2011 and has offices in Los Angeles and Santiago, Chile. Amunátegui is an assistant professor at the Department of Architecture and Urban Design at UCLA.
The firm designs work in various scales and mediums, including buildings, furniture and exhibitions.
Its one-story, two-bedroom with a covered roof deck 934-square-foot unit is pending approval from the city.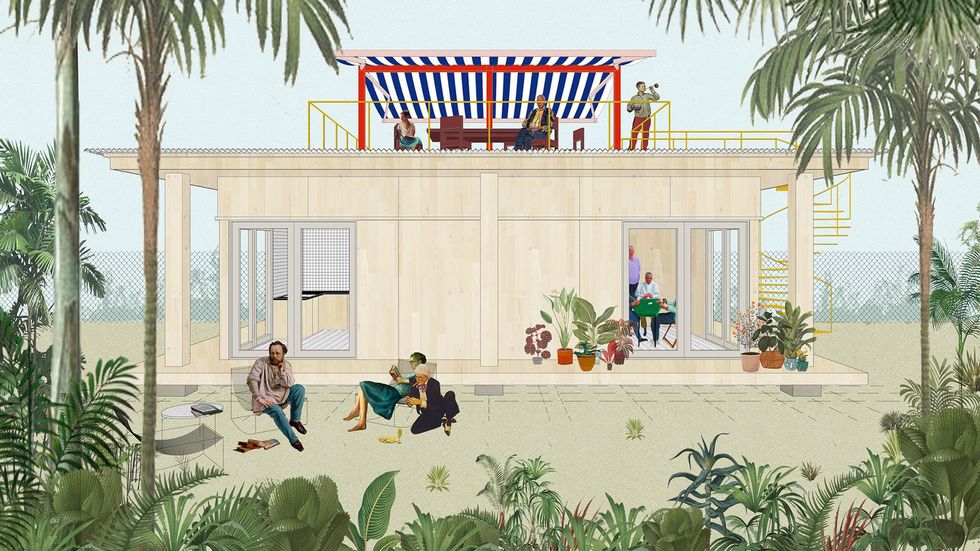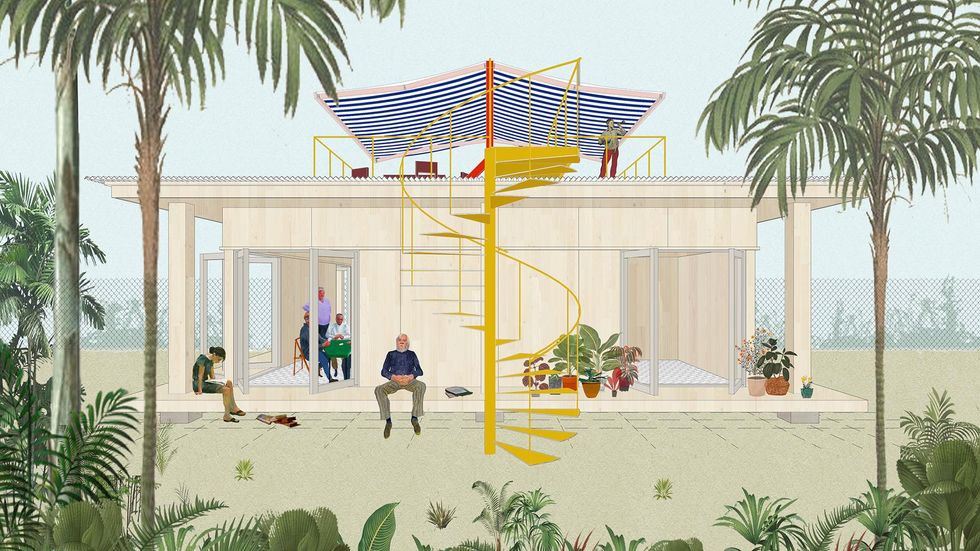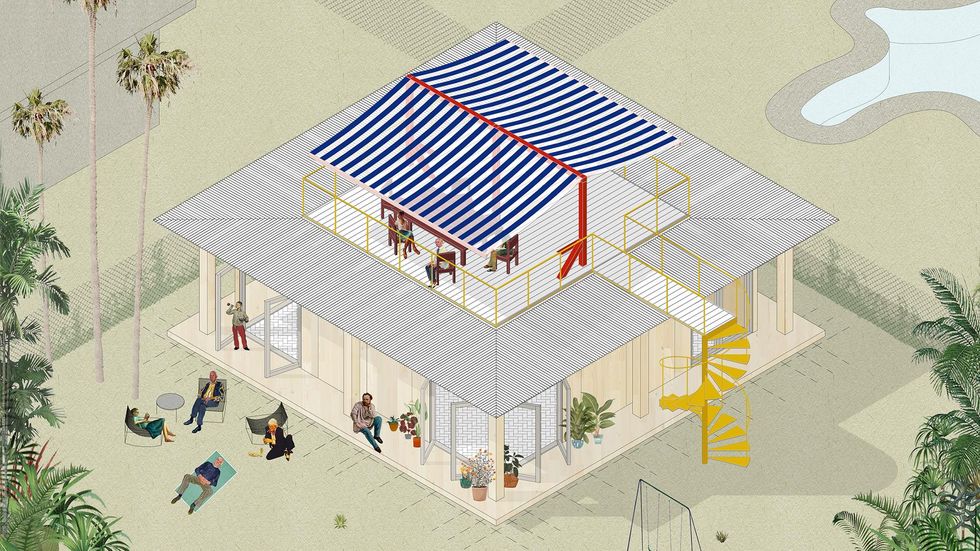 Connect Homes
Connect Homes has a 100,000-square foot factory in San Bernardino and an architecture studio in Downtown L.A.
It specializes in glass and steel homes and has completed 80 homes in California. Its designs have an aesthetic of mid-century modern California residential architecture.
It has two one-bedroom models pre-approved by the city, one is 460 square feet, which costs $144,500 with a total average project cost of $205,000. The other is 640 square feet, which costs $195,200 with a total project cost of $280,000.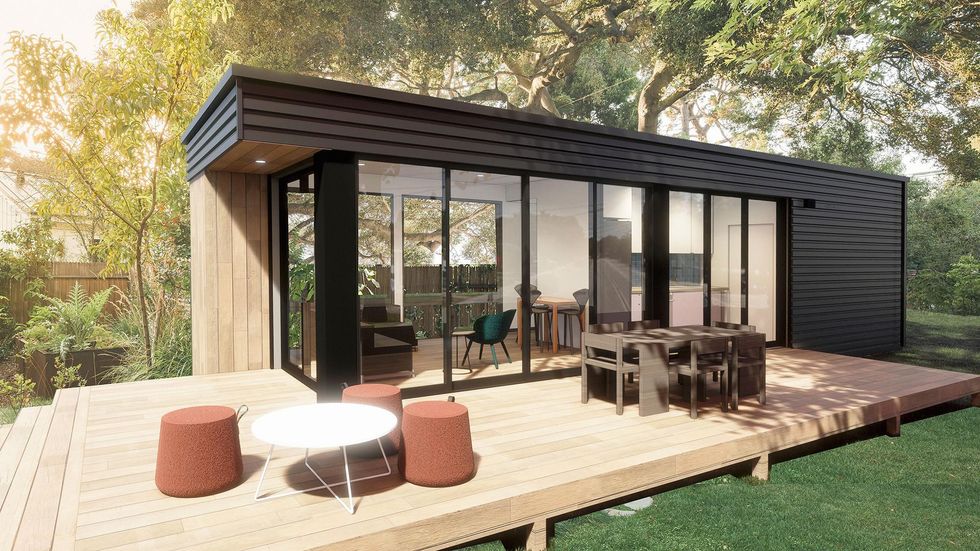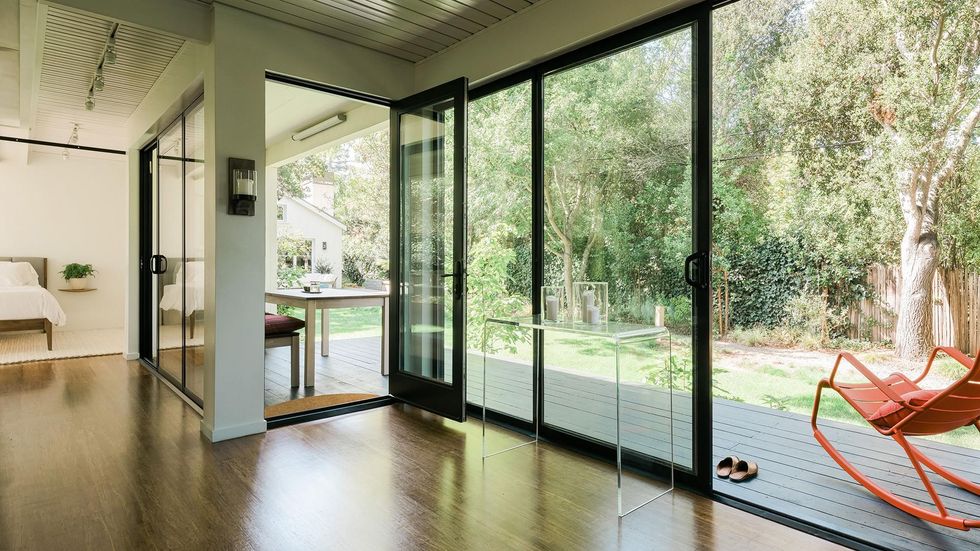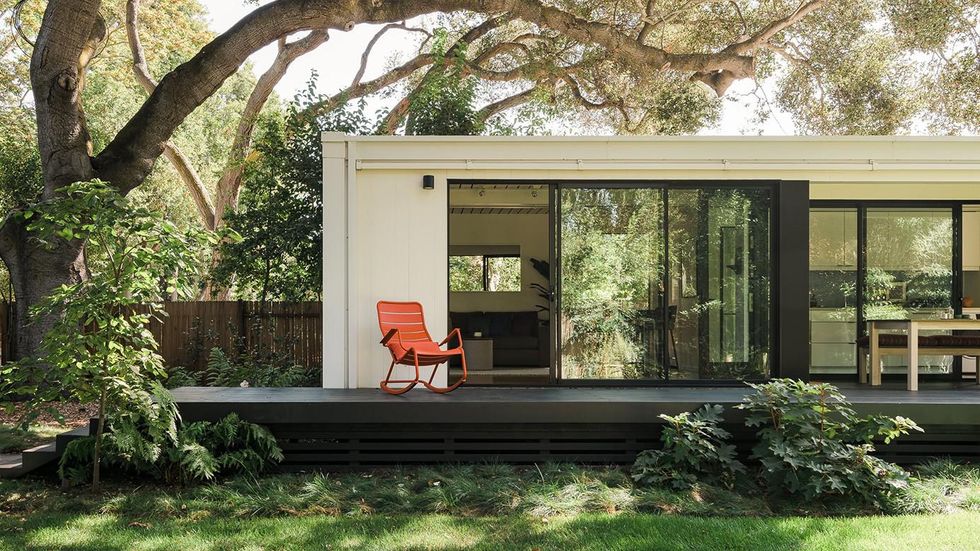 Design, Bitches
The Los Angeles-based architectural firm founded in 2010 describes itself as having a "bold and irreverent vision." Its projects include urban infill ground-up offices to single-family homes, adaptive re-use of derelict commercial buildings and renovations of historic landmarks.
Its pre-approved design, named "Midnight Room," is a guest house/ studio. Its bedroom can be left open for a loft feel or enclosed as a separate room. The design is a one-story, one-bedroom at 454 square feet.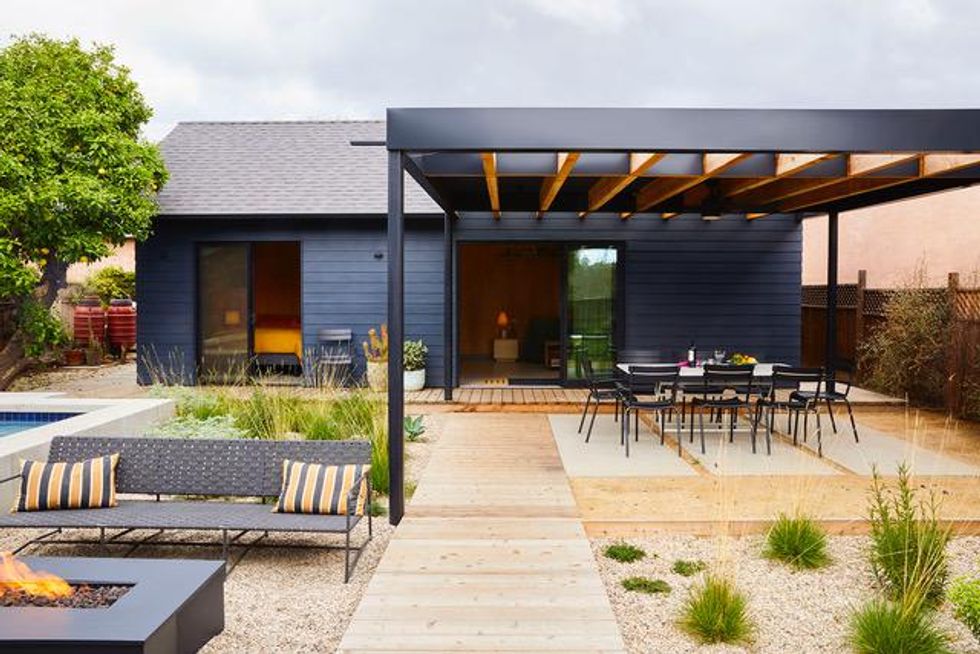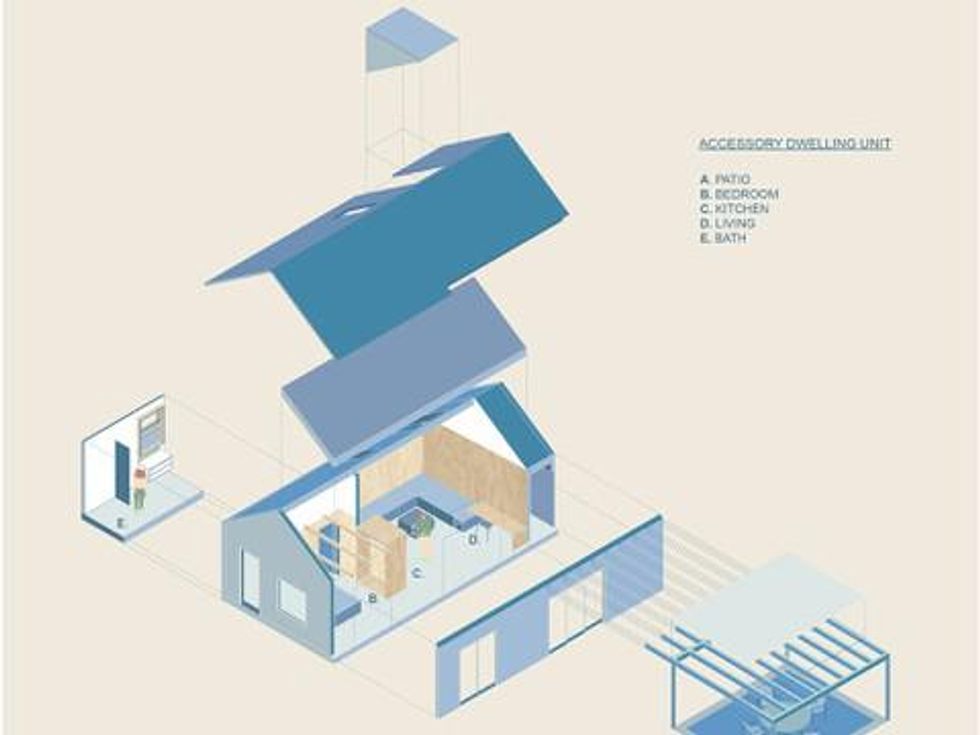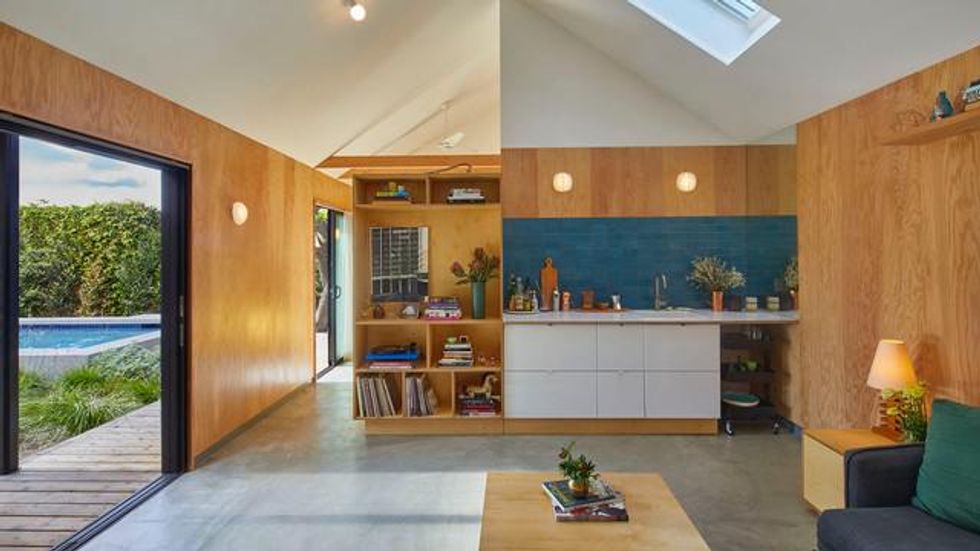 Escher GuneWardena Architecture
Founded in Los Angeles in 1996, Escher GuneWardena Architecture has received international recognition and has collaborated with contemporary artists, worked on historical preservation projects and more.
The company has been approved for two different one-story, one- or two-bedroom units, one at 532 square feet with an estimated cost of $200,000 and another at 784 square feet with an estimated cost of $300,000. The firm noted the costs depend on site conditions and do not include soft costs. Those could add 10% to 12% to the total construction costs.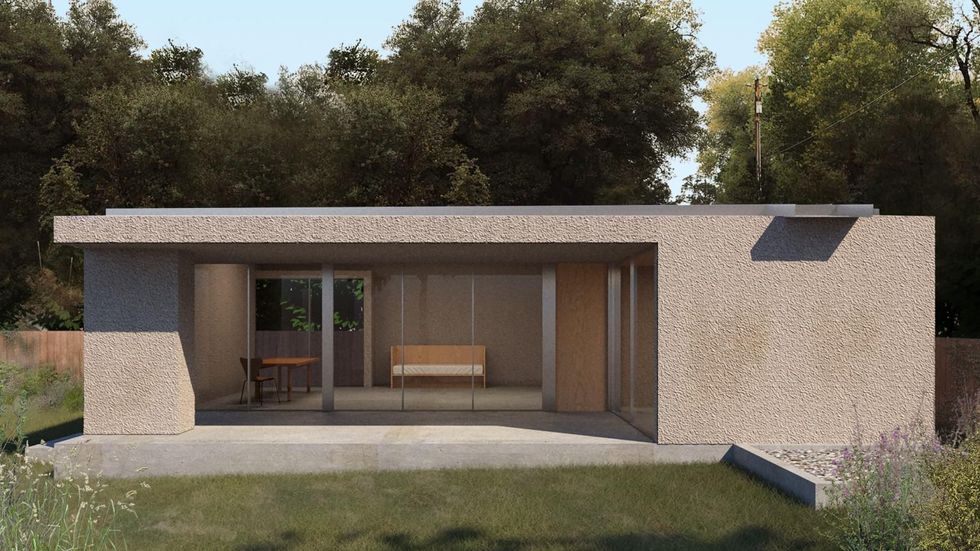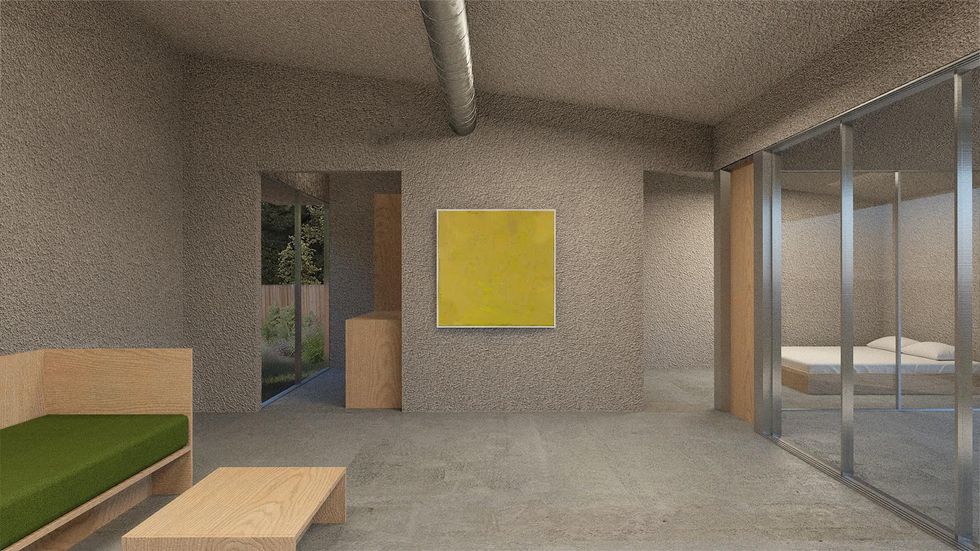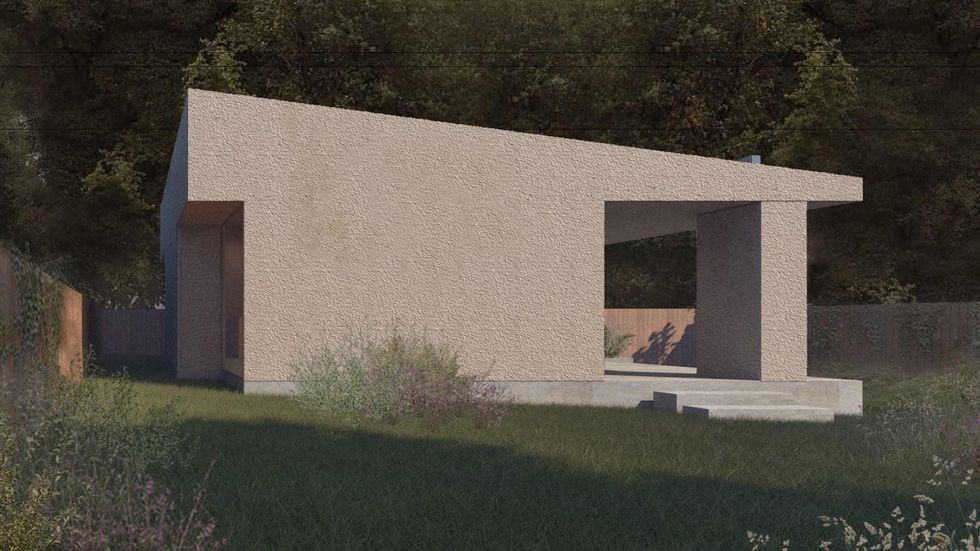 First Office
First Office is an architecture firm based in Downtown Los Angeles. Its approved ADUs will be built using prefabricated structural insulated panels, which allow for expedited construction schedules and high environmental ratings.
The interior finishes include concrete floors, stainless steel counters and an occasional element of conduit.
There are five options:
A one-story studio, 309 to 589 square feet
A one-story one-bedroom, 534 to 794 square feet
And a one-story two-bedroom, 1,200 square feet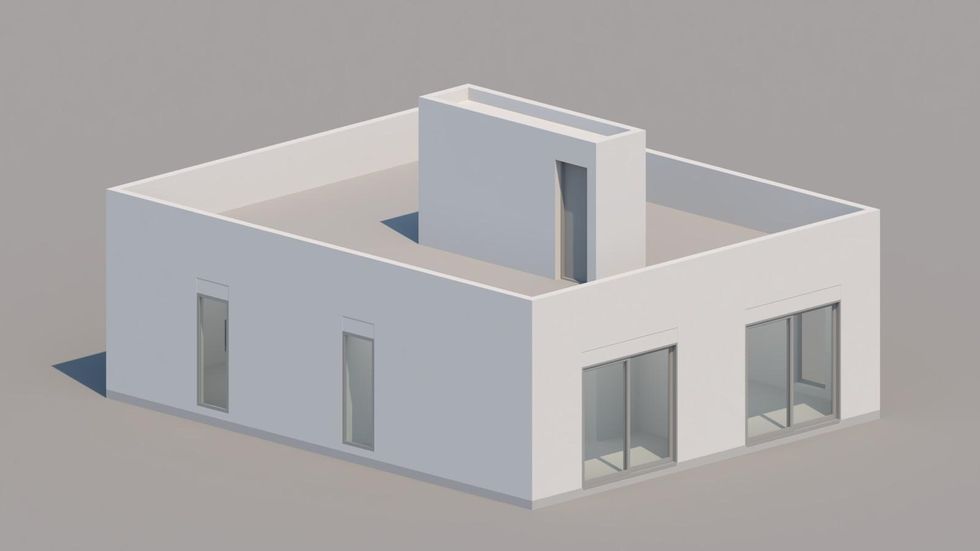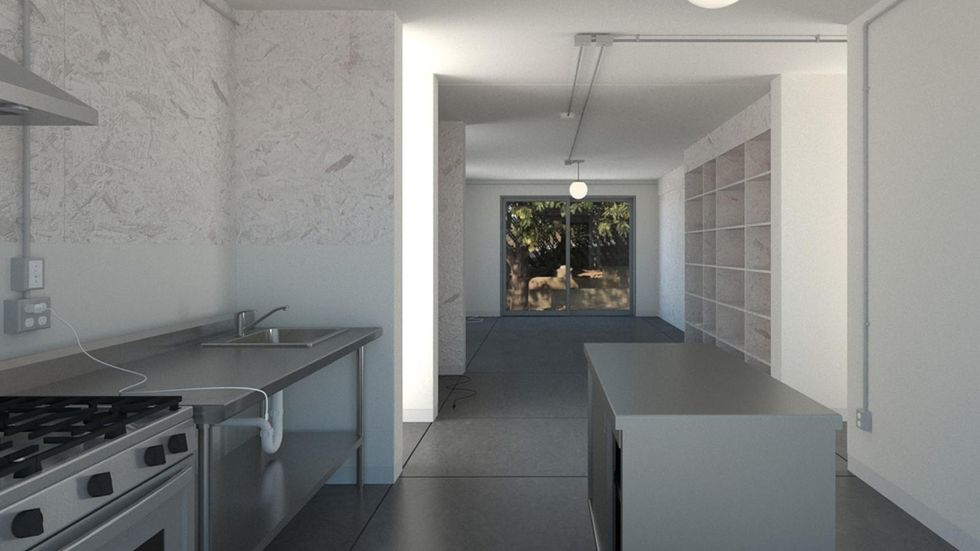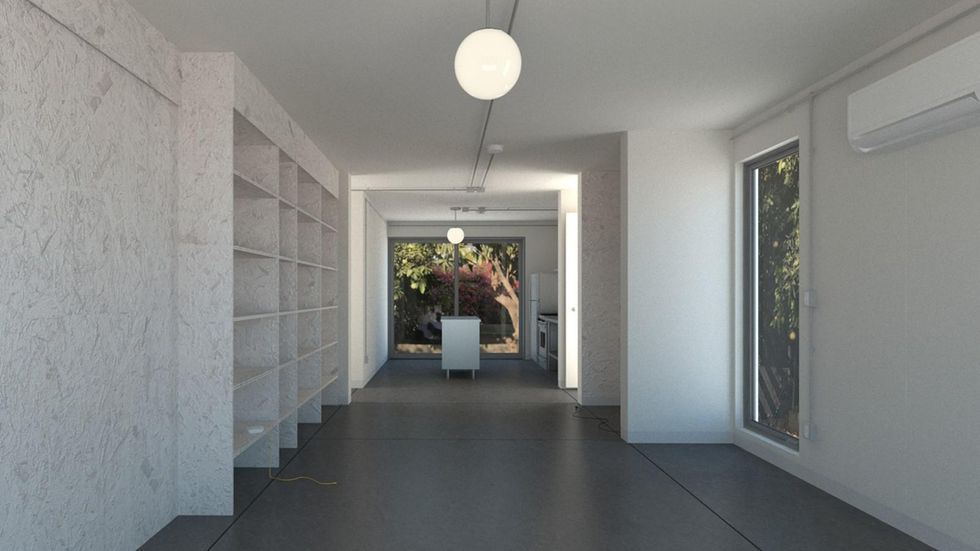 Fung + Blatt Architects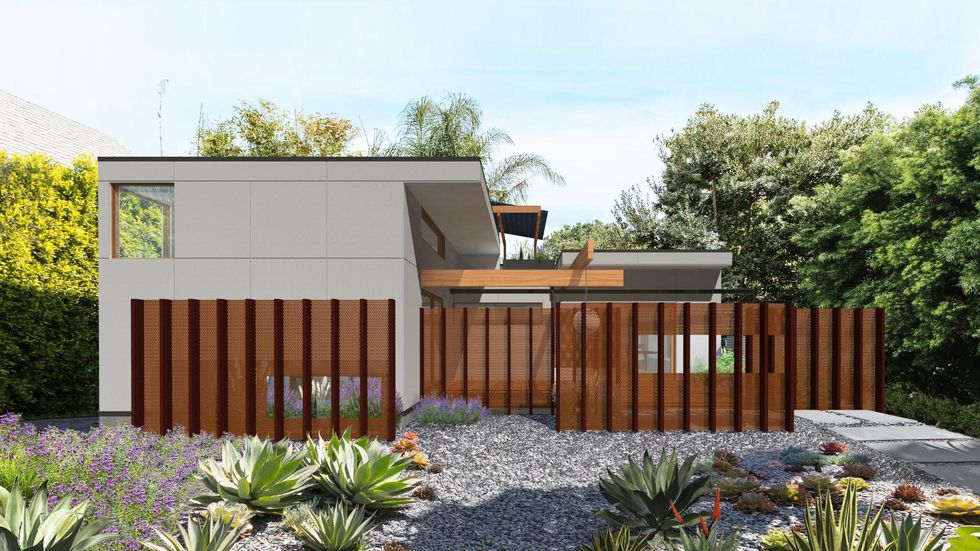 Fung + Blatt Architects is a Los Angeles-based firm founded in 1990.

The city has approved its 795-square-foot, one-story, one-bedroom unit with a roof deck. It estimates the construction cost to be $240,000 to $300,000, excluding landscape, site work and the solar array. Homeowners can also expect other additional costs.
Taalman Architecture/ IT House Inc.
The design team behind "IT House" is Los Angeles-based studio Taalman Architecture. Over the past 15 years, IT House has built more than 20 homes throughout California and the U.S.
The IT House ADU standard plans include the tower, bar, box, cube, pod and court.
The city has approved four options, including:
A two-story including mechanical room, 660 square feet
A two-story including mechanical room, 430 square feet
A one-story studio, 200 square feet
A one-story including mechanical room, 700 square feet
The firm also has another two projects pending approval: a 360-square-foot one-story studio and a one-story, three-bedroom at 1,149 square feet.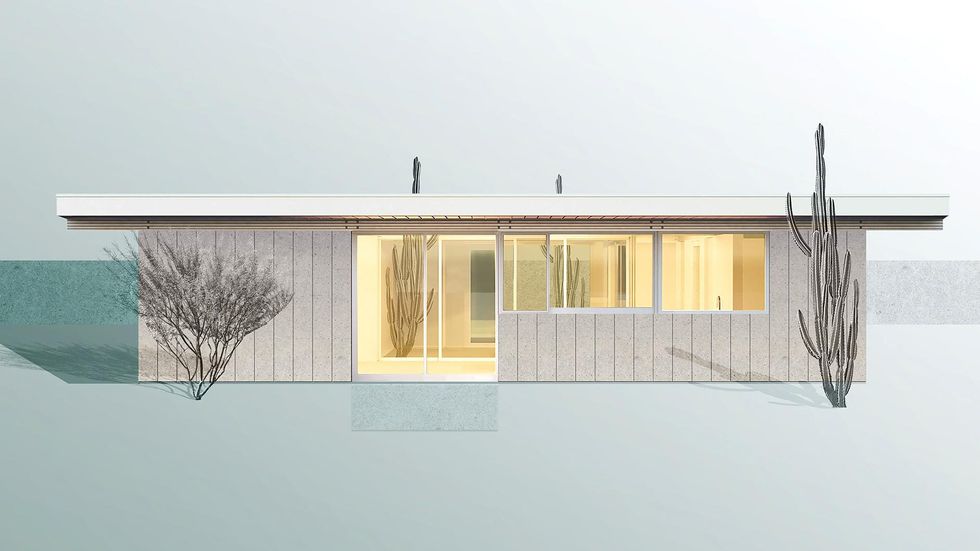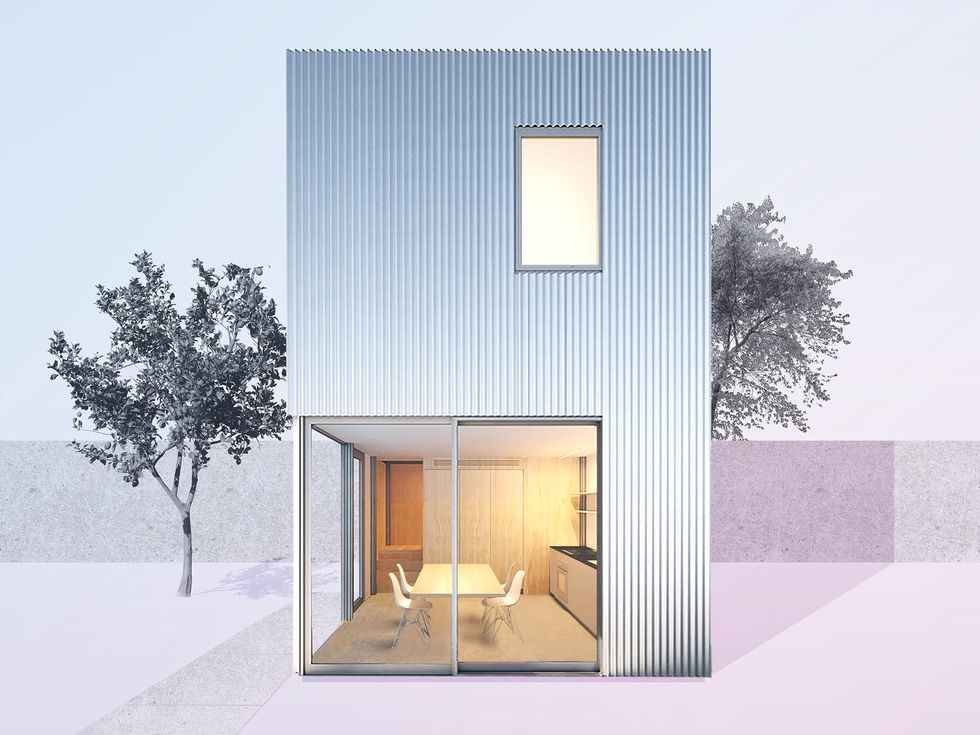 LA Más
LA Más is a nonprofit based in Northeast Los Angeles that designs and builds initiatives promoting neighborhood resilience and elevating the agency of working-class communities of color. Homeowners who are considering their design must commit to renting to Section 8 tenants.
The city has approved two of LA Más' designs: a one-story, one-bedroom, 528 square feet unit and a one-story, two-bedroom, 768 square feet unit. The firm has another design for a one-story studio pending approval. That design would be the first 3D-printed ADU design in the city's program.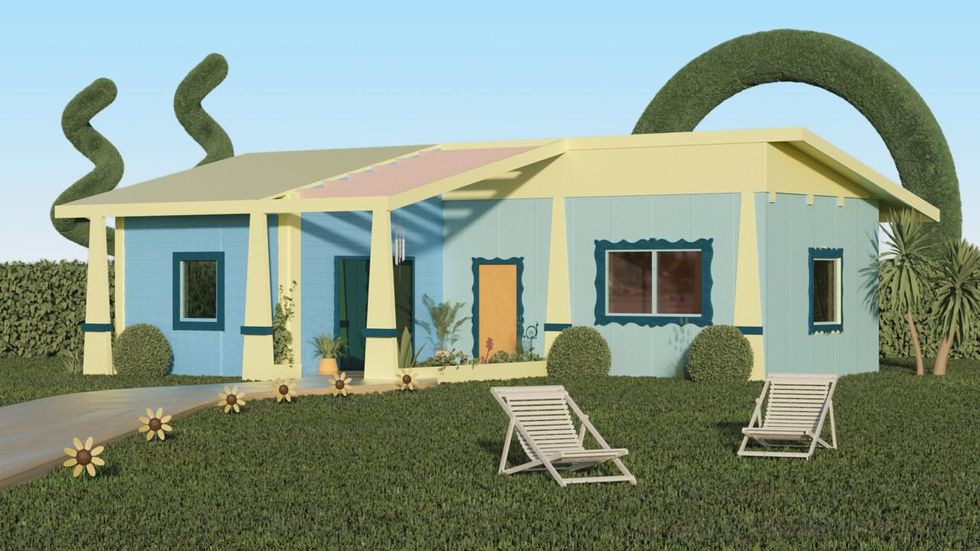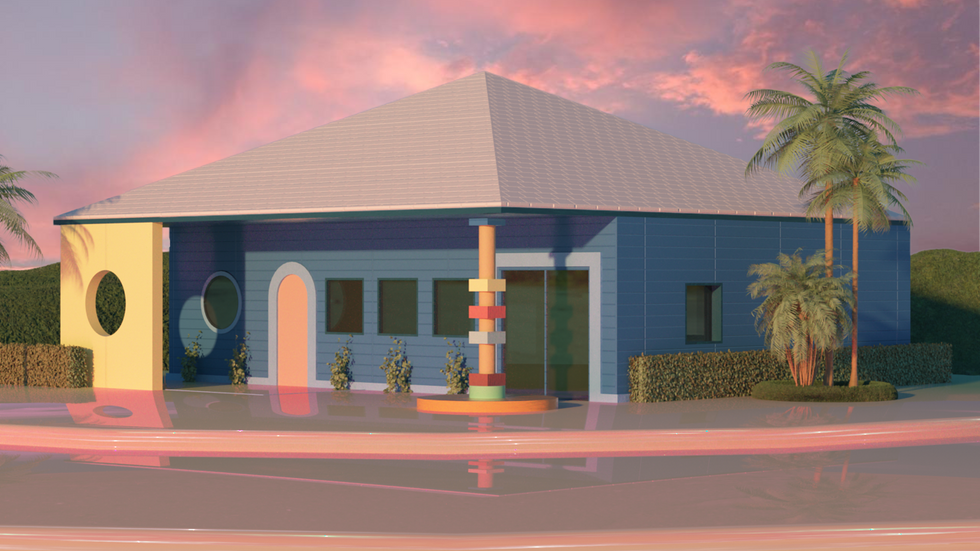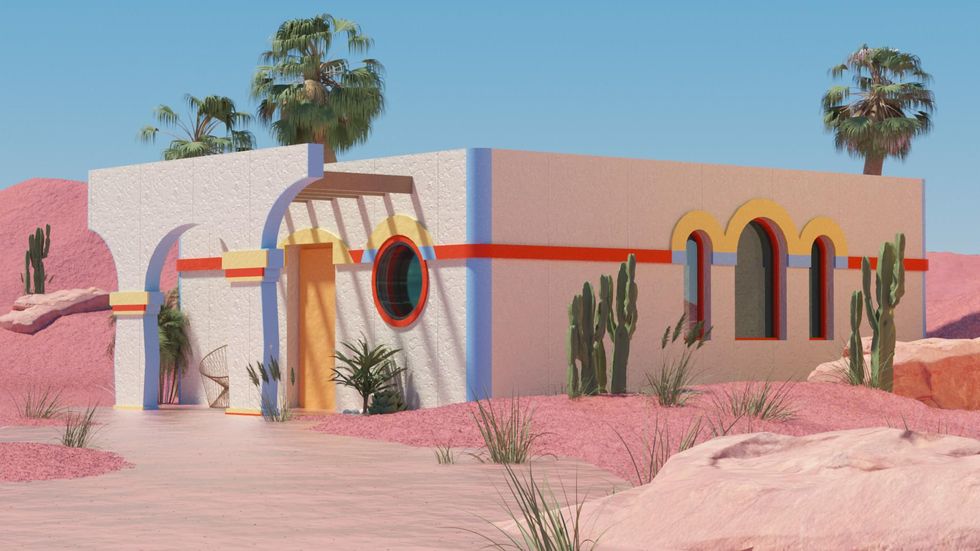 Jennifer Bonner/MALL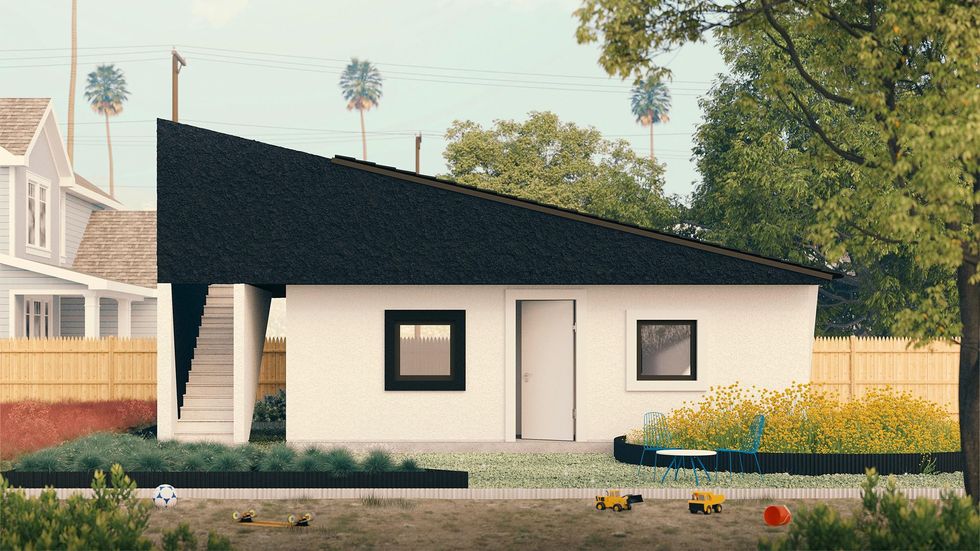 Massachusetts-based Jennifer Bonner/MALL designed a "Lean-to ADU" project, reinterpreting the stucco box and exaggerated false front, both Los Angeles architectural mainstays.
The design has been approved for a 525-square-foot one-story, one-bedroom unit with a 125-square-foot roof deck.
sekou cooke STUDIO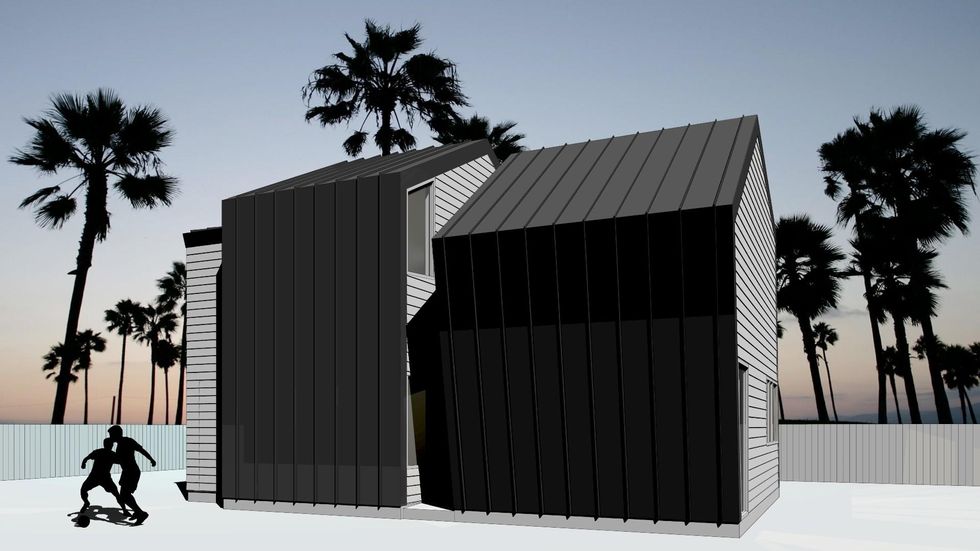 New York-based sekou cooke STUDIO is the sole Black-owned architectural firm on the project.

"The twisted forms of this ADU recalls the spin and scratch of a DJ's records" from the early 90s, the firm said.
Its design, still pending approval, is for a 1,200-square-foot, two bedroom and two bathroom can be adapted to a smaller one-bedroom unit or to include an additional half bath.
SO-IL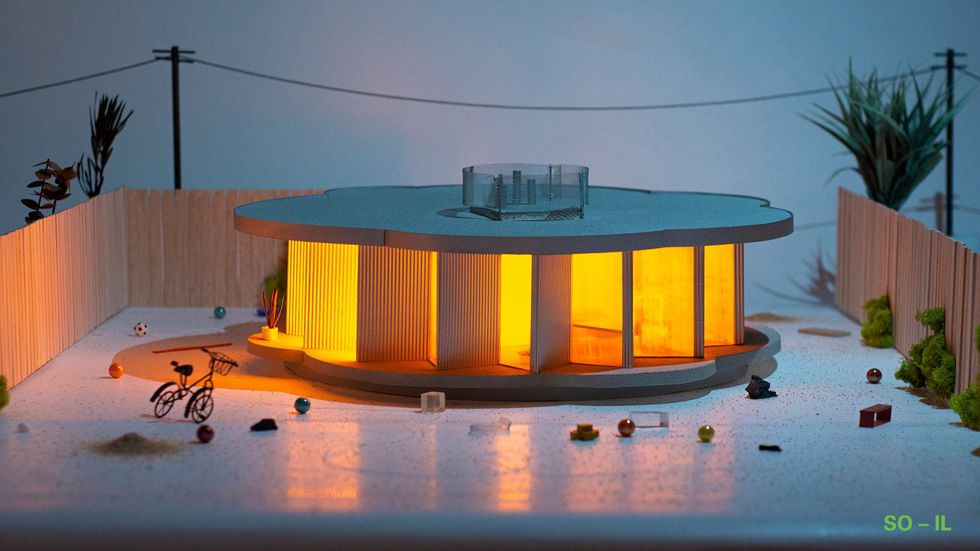 New York-based SO-IL was founded in 2008. It has completed projects in Leon, Seoul, Lisbon and Brooklyn.
Its one-story, one-bedroom 693-square-foot unit is pending approval. It is estimated the construction cost will be between $200,000 and $250,000.
WELCOME PROJECTS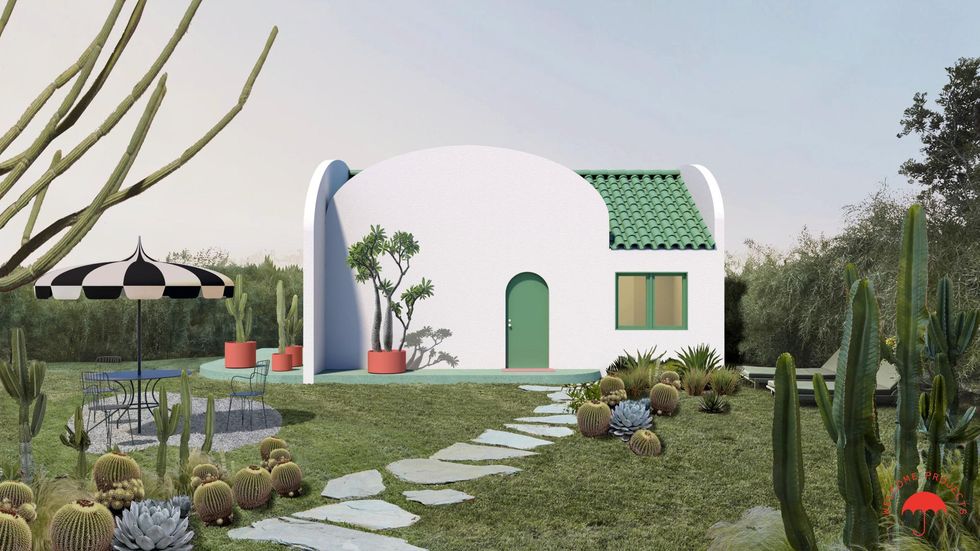 Los Angeles-based Welcome Projects has worked on projects ranging from buildings, houses and interiors to handbags, games and toys.
Its ADU is nicknamed The Breadbox "for its curved topped walls and slight resemblance to that vintage counter accessory."
It has been approved for a one-story, one-bedroom 560-square-foot unit.
wHY Architecture
Founded in 2004, wHY is based in Los Angeles and New York City. It has taken on a landmark affordable housing and historic renovation initiative in Watts.

Its one-story, one- or two-bedroom 480 to 800-square-foot unit is pending approval.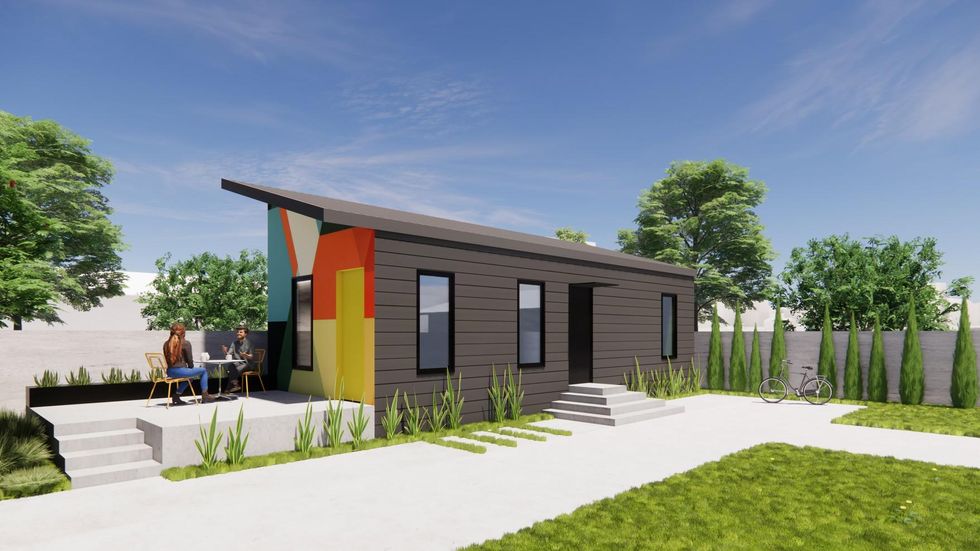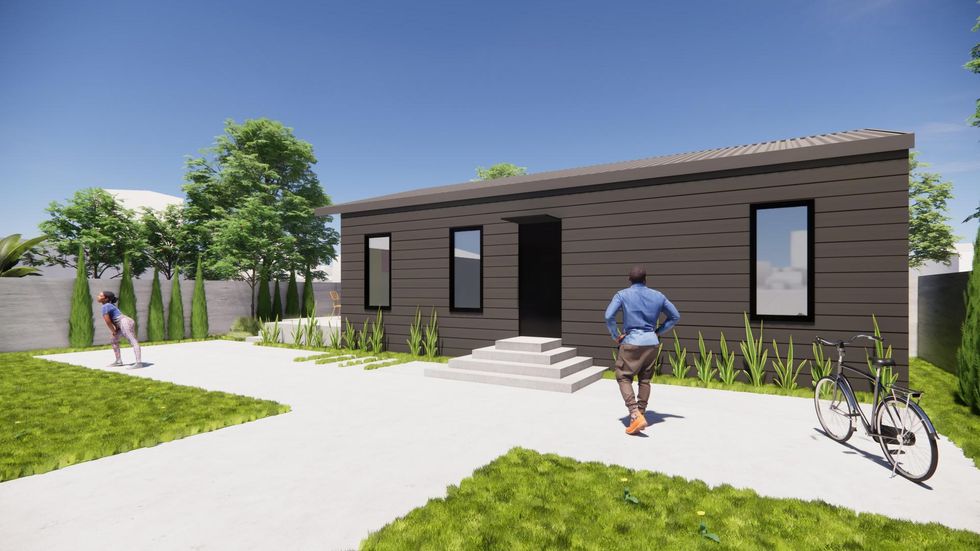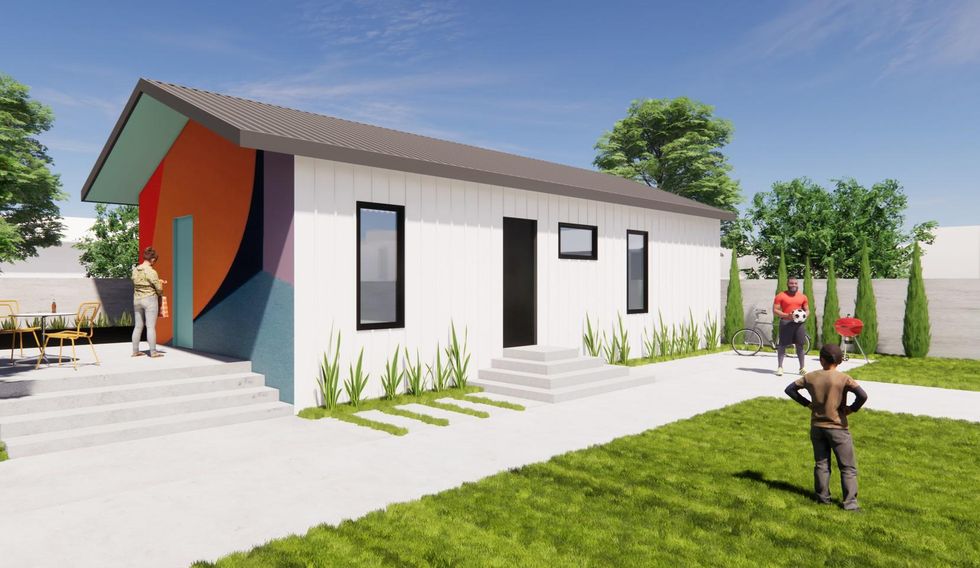 Firms that want to participate in the program can learn more here . Angelenos interested in building a standard ADU plan can learn more the approved projects here.
Sarah Favot
Favot is an award-winning journalist and adjunct instructor at USC's Annenberg School for Communication and Journalism. She previously was an investigative and data reporter at national education news site The 74 and local news site LA School Report. She's also worked at the Los Angeles Daily News. She was a Livingston Award finalist in 2011 and holds a Master's degree in journalism from Boston University and BA from the University of Windsor in Ontario, Canada.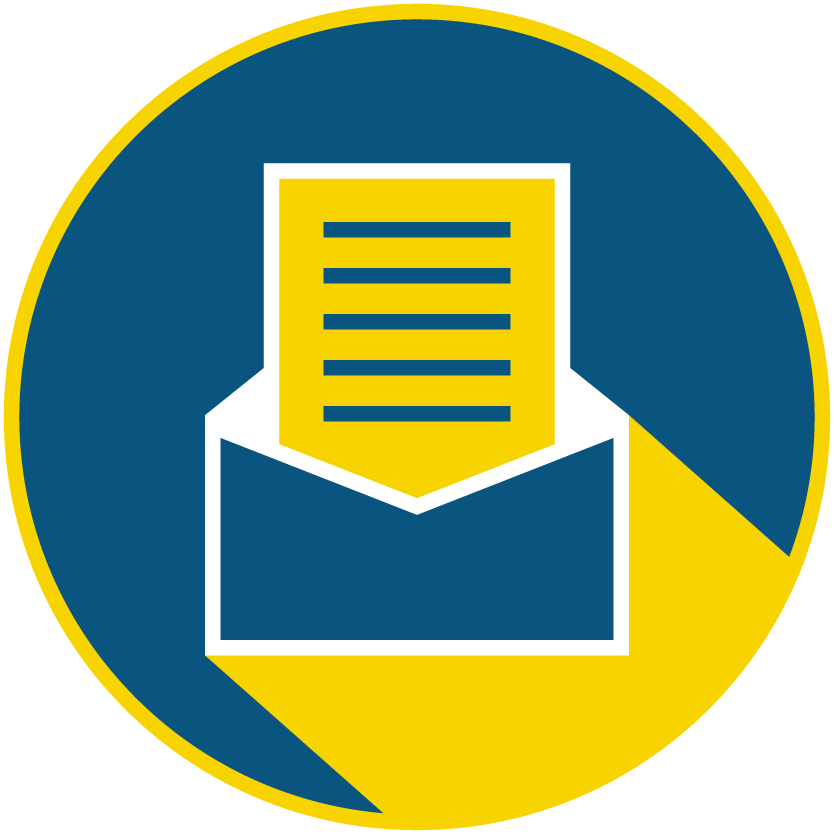 Subscribe to our newsletter to catch every headline.
06:00 AM | April 20, 2022
Image courtesy of Superjoi
Fintech startup Superjoi, which lets fans fund creators' content projects, has raised $2.5 million in pre-seed funding.
Superjoi raised the funding from fintech-focused investors including Ascension Ventures, QED Investors, Systema VC, Tomahawk and Modern Venture Partners. The round also included participation from senior leadership at e-commerce platform Shopify, fintech firm Revolut and Los Angeles-based live-in accelerator Launch House.
Based in West Hollywood, Superjoi's platform allows creators to run Kickstarter-like campaigns to raise capital for projects, while giving fans the chance to suggest ideas for new content. Creators can also reward fans who chip in by giving them event tickets, merchandise or a personal video call. Later this year, Superjoi plans to help fans reap financial rewards, too—such as a share of advertising revenues generated from projects that they backed.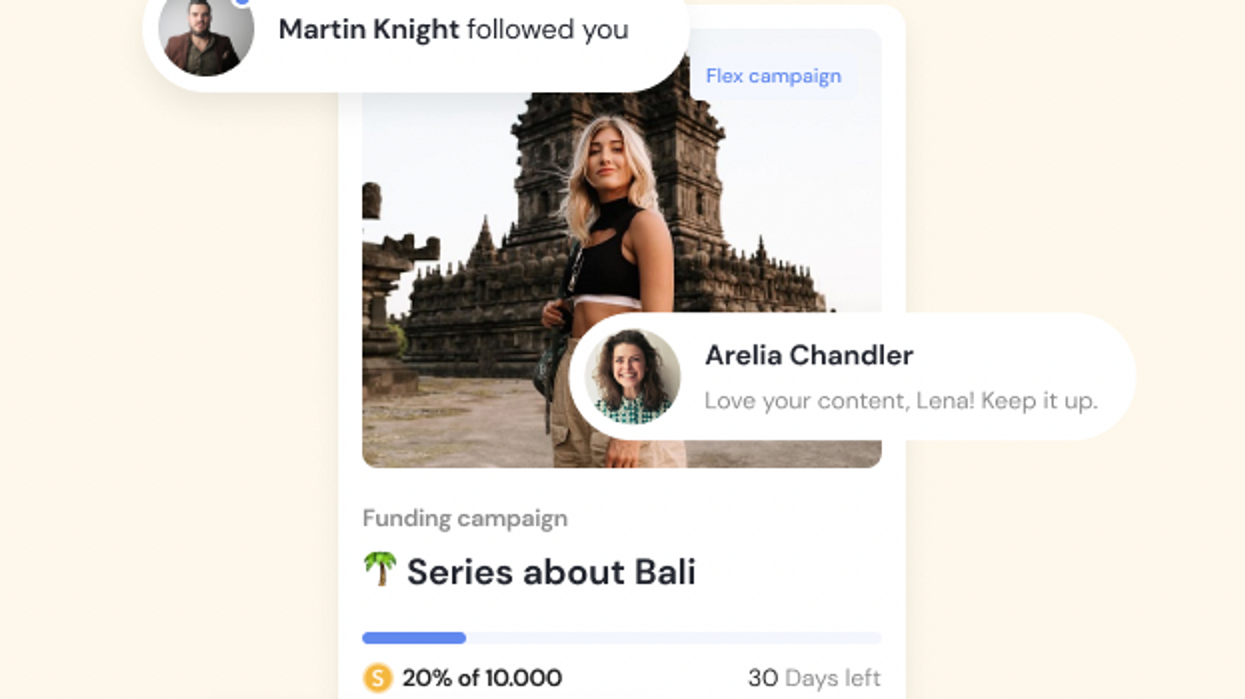 A screenshot from Superjoi's platform.
Major online platforms like Facebook and YouTube have increasingly monetized the relationship between creators and fans, targeting users with ads and sharing some of the revenues with creators. But Superjoi's founders contend that fans have been completely cut out of the equation despite driving creators' successes. In September, the startup began building a platform that would give fans a share of the financial upside, co-founder and CEO Chris Knight told dot.LA.
"Superjoi, as we position it, is liquidity with love," Knight said. "The reason why we call it that is, for somebody who's creative, there's no better funding source for their creativity than the people who love them—and that's their fans."
Knight learned a lot about what he calls "superfans" after helping to build Fantom, a fan-focused smartwatch launched with England's Manchester City Football Club. The Premier League team consults its fans on decisions relating to its stadium and sponsorships, he noted. "I see huge opportunities in the future for creators to actually have a deeper engagement with their audience and actually mobilize their audience to a new level," Knight said.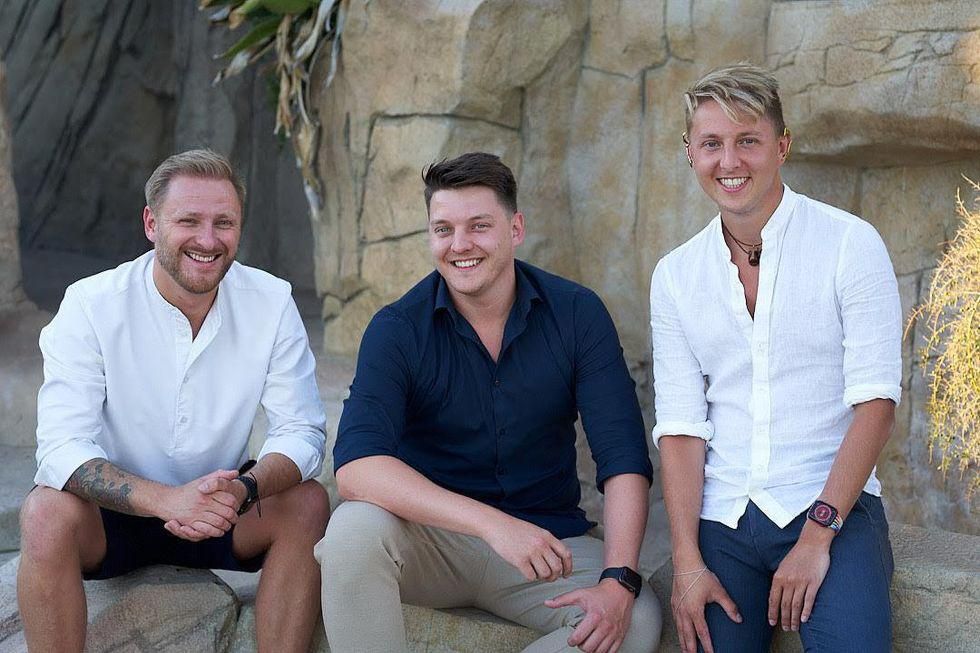 From left: Superjoi co-founders Chris Knight, Piotr Wolanski and Soren Creutzburg Courtesy of Superjoi
Fans will initially fund projects on Superjoi by buying "supercoins," an in-platform currency that is worth $1 each. While supercoins are not technically crypto tokens at this stage, the startup envisions letting fans invest in creators, earn a financial return and receive ownership in their content based on tokenization. Superjoi collects a 10% cut of a creator's fundraising goal.
The platform plans to launch in mid-May with about 25 U.S.-based creators with larger audiences, and will onboard more creators on a waitlisted basis, Knight said. A full public launch is expected later this summer.
Superjoi, which has 14 employees, plans to use the new funds on growing its team, acquiring creators and marketing the platform.
From Your Site Articles
Related Articles Around the Web
Christian Hetrick
Christian Hetrick is dot.LA's Entertainment Tech Reporter. He was formerly a business reporter for the Philadelphia Inquirer and reported on New Jersey politics for the Observer and the Press of Atlantic City.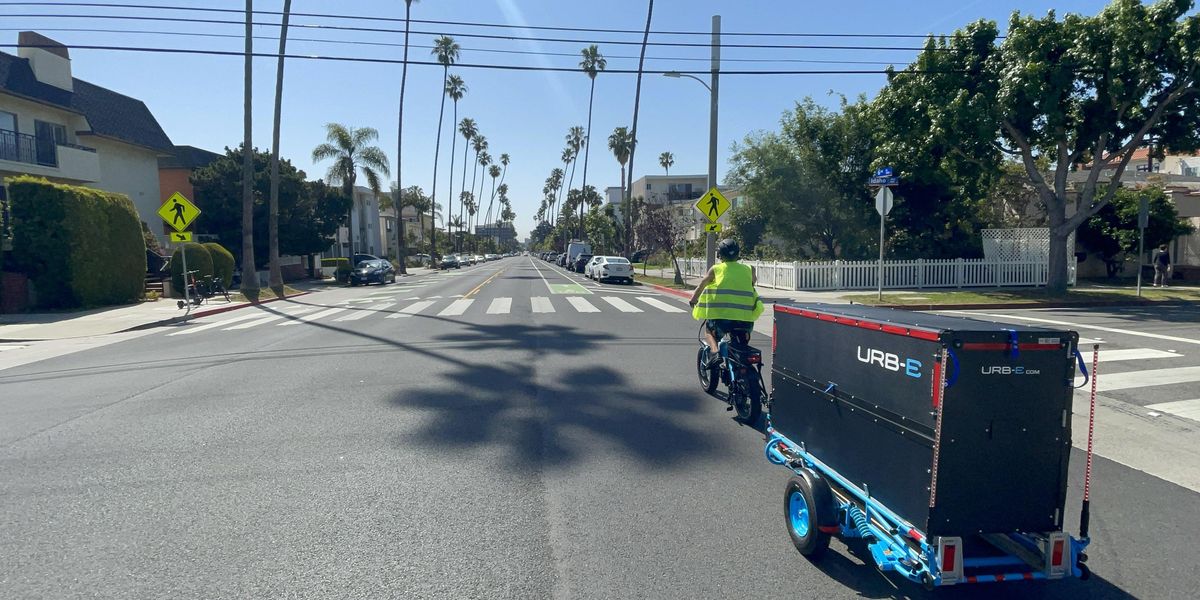 Image courtesy of URB-E
Whether it's Amazon's enormous investment in electric vans or Starship Technologies' autonomous food transport rovers, there's no shortage of tech companies looking to electrify last-mile deliveries and cut carbon emissions.

URB-E, a Los Angeles-based startup, may have the simplest solution of all: electric bicycles. With its fleet of souped-up, battery-powered custom e-bikes equipped with collapsible box trailers, the company is ferrying meals, groceries, ecommerce orders and other packages to doorsteps in L.A. and New York City.
Now, the mobility and logistics company is returning to its roots in California to partner with the Los Angeles Cleantech Incubator (LACI) and the city of Santa Monica on a pilot program that establishes zero-emission delivery zones. Santa Monica has established itself as the cradle of micromobility in recent years, and the city's initiative—described as the first of its kind in the U.S.—aims to live up to that reputation by carving out priority curb space for electric delivery vehicles in certain high-traffic corridors. In addition to luring new operators, the program should also lower air pollution, greenhouse gas emissions and noise pollution in some of the busiest parts of Santa Monica.
The pilot will feature 10 URB-E e-bikes that will service zero-emission delivery zones along Santa Monica Boulevard and Colorado Boulevard, with plans to expand the pilot to 20 URB-E vehicles in the near future. The startup will share the curb space with electric vehicles from the likes of Coco, Fluid Truck, Maxwell Vehicles and Nissan, as well as vendors like Ikea and Shopify. The pilot will run until the end of the year.
"I think we've already seen an enormous amount of excitement in this space," LACI president and CEO Matt Petersen told dot.LA. "We know that URB-E is going to just crush it as they hit the streets."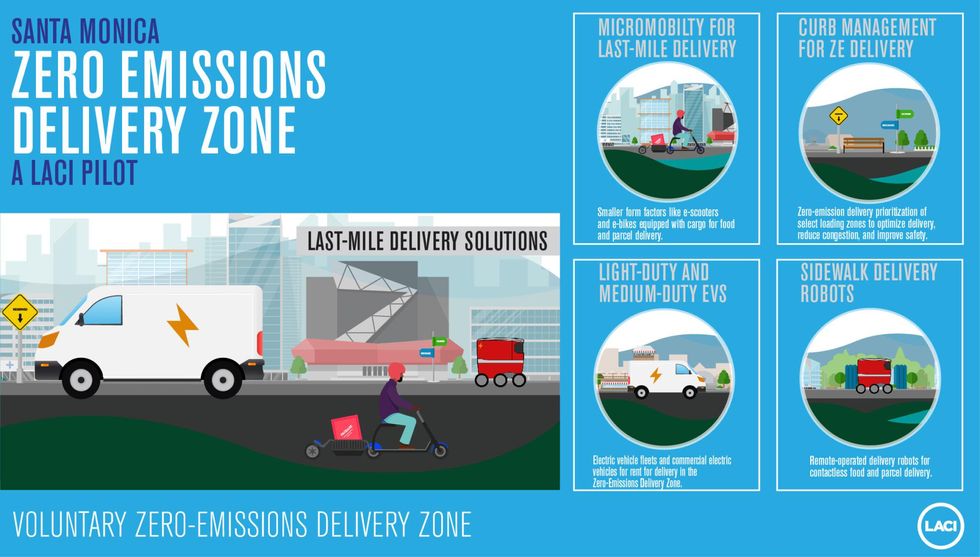 Courtesy of LACI
URB-E is no stranger to LACI: Founded in 2015 by former Ford and Fisker engineer Sven Etzelsberger and business development veteran Peter Lee, the startup joined the incubator in 2018—a stint that helped propel its business forward. Back in those days, URB-E was focused on developing e-scooters; initially, the company wanted to use its scooter technology and to deliver packages around the Burbank area, but quickly discovered that, to be cost-efficient, it needed to carry more weight than the scooters could handle.
"[The scooters] could pull around 300 or 400 pounds, which is not actually that much," recalled URB-E CEO Charles Jolley, an Apple and Facebook veteran who now leads the startup. "In order to get that good balance of efficiency, you needed to carry around 800 pounds." So URB-E went back to the drawing board and revamped its designs—moving on to e-bikes that can haul up to 800 pounds and a completely new container system.
In addition to its hometown, the company has also cut its teeth in New York City, where delivery riders pedal across neighborhoods in Manhattan and Brooklyn. Jolley said the length of a delivery run depends on the shape of the neighborhood, but it usually takes five-to-nine miles of riding to unload a full container of goods. The startup was boosted by a $5 million Series A funding round led by UBS Group early last year.
Another week, another new neighborhood for URB-E! Where is it?pic.twitter.com/VmLa2O1bNe

— URB-E (@URB-E) 1650992421
While bikes and containers are core to URB-E's platform, the company is also collecting logistics data every step along the way. With a custom software app that riders use to navigate and deliver packages, URB-E is actively mapping the infrastructure needs of neighborhood-scale electric delivery. As the startup has grown, it's gained insights into where to position charging stations and staging areas and how to efficiently execute deliveries.
That will help it support whatever electric contraptions may show up down the road as the delivery vehicles of the future, according to Jolley. "The vehicles can evolve over time, and we actually now have all of this infrastructure to support [them]," he said.
From Your Site Articles
Related Articles Around the Web
David Shultz
David Shultz is a freelance writer who lives in Santa Barbara, California. His writing has appeared in The Atlantic, Outside and Nautilus, among other publications.