photo by Decerry Donato
Nick, a former inmate, has been living in the Hilda L. Solis Care First Village (HSCFV), a permanent supportive housing complex built by CRATE Modular using 66 retrofitted shipping container units, for a little over a year.
Without this housing complex, Nick would be among the 66,436 people currently experiencing homelessness in Los Angeles County.
The supporting housing complex was completed in April 2021 and is located in Downtown Los Angeles. A month after the $57 million project was finished, each room was completely occupied.
Founded in 2018, CRATE Modular began its business repurposing single-use shipping containers to build supportive housing complexes, schools, and bed and breakfasts, among others.
"I looked at where the modular market is, and where it makes the most sense," CEO Rich Rozycki says. "California is probably the number one if not close to the number one market for modular construction."
To date, the company has completed over 30 projects using repurposed shipping containers, a majority of which were privately funded through traditional lenders. But since affordable housing projects are funded through grants, tax credits or bonds, Rozycki says it typically takes more time to close a transaction and ultimately deliver an affordable unit to market.
But since CRATE is part of the factory-built housing program (FBH), which provides California residents with reduced housing costs, CRATE says it can typically receive approval on building plans in two to five business days depending on the project.
"There's so much work that needs to be put in place, not only in Southern California, but, Central and Northern California, Rozycki says, "and if you think about the other metro areas that are bordering California that are experiencing rapid growth, and some of the same issues that we're experiencing here, we're perfectly positioned to deliver solutions into Arizona, Nevada and Oregon."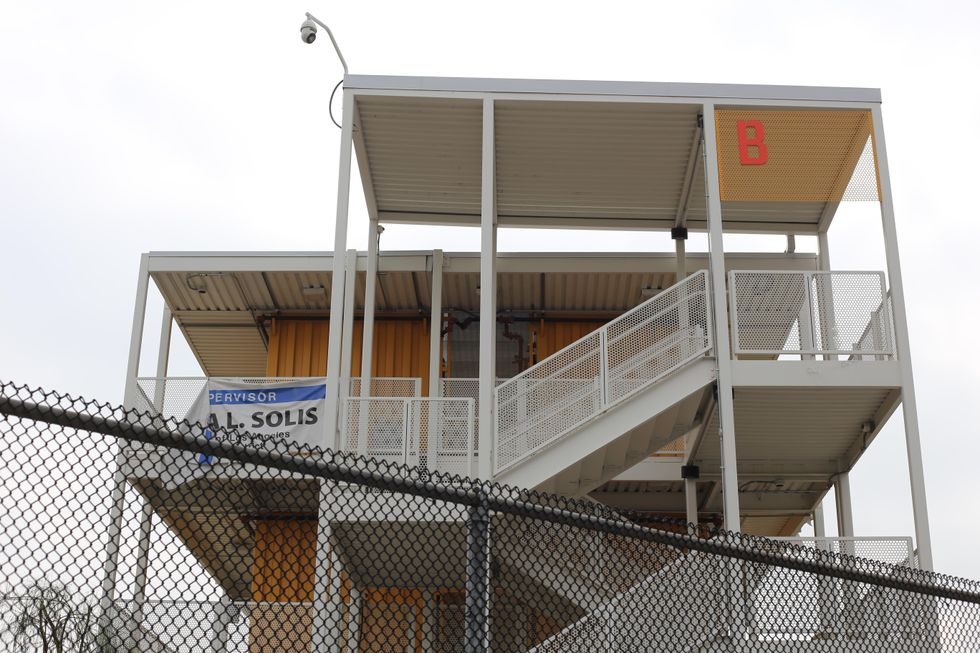 CRATE Modular's repurposed shipping containers at Hilda L. Solis Care First Village. Photo by Decerry Donato
Aside from public work projects, CRATE has also built private charter schools and public schools out of repurposed shipping containers as seen in Malibu and Oak Park.
But not everyone is convinced the modular approach to building supportive housing is the solution to Los Angeles's houselessness woes.
"I think modular is one solution to building permanent supportive housing," said PATH Ventures CEO Joel John Roberts. "However, it is not a 'magic solution.'" Roberts points to the fact that getting affordable housing projects in CRATE's pipeline is tricky since the modular company has a variety of projects it's working on. Adding, however that if PATH Ventures can enter this pipeline, then the build time will decrease and the number of individuals they can house will increase.
Nonetheless, with the launch of its new cold-formed steel methodology, CRATE is optimistic they can meet these needs. The modular company began its next affordable housing project in February: a 47-unit permanent supportive housing complex in Koreatown that will house individuals in Los Angeles experiencing homelessness.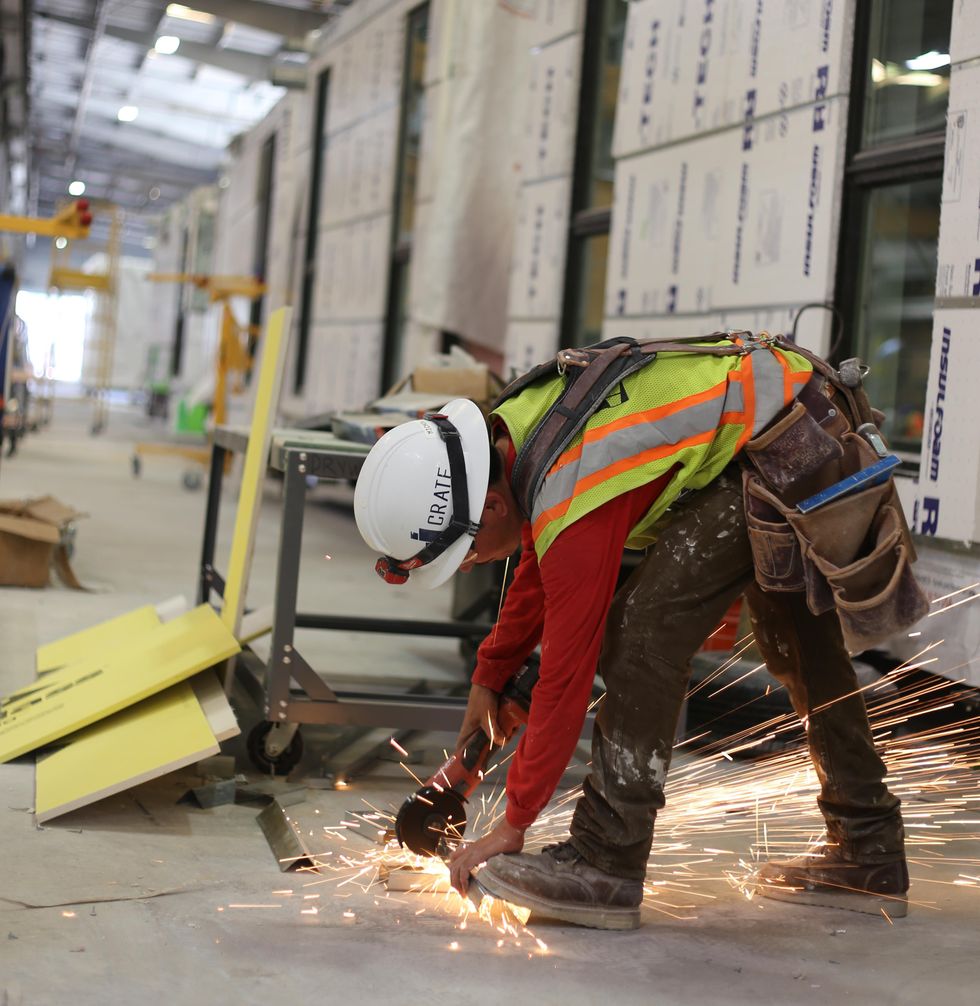 man at work at CRATE Modular Photo by Decerry Donato
Currently, using their new development method, it takes roughly seven days to build a module. But according to Rozycki, the company's goal by the end of the year is to get to a point where they are building three modules a day, with hopes of building four to five modules a day in 2023. In that sense, Rozycki says, "we're doing for the building sector what Henry Ford did for automobile production."