housing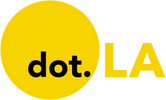 Get in the KNOW
on LA Startups & Tech
X
housing
Photo by Decerry Donato
In the wake of the pandemic, remote work forced many people to convert their living and dining rooms into home offices, something that could be problematic in more cramped living situations. Enter Azure Printed Homes—a 3D-printing construction company that says it can build a backyard studio or accessory dwelling unit (ADU) out of recycled polymer plastic in under 24 hours, with the goal of alleviating dwellers' space constraints.
On Wednesday, the Culver City-based startup will publicly launch a $5 million campaign on the crowdfunding platform Republic, with the goal of raising new funds to increase its supply inventory and grow its 12-person staff. Co-founder Gene Eidelman told dot.LA that Azure was bootstrapped until last week, when it received an undisclosed amount of funding from two angel investors.
"As unfortunate as the pandemic is, trying to serve customers during a pandemic is what led us to this idea," Eidelman said.
Azure is the brainchild of Eidelman and his fellow co-founder and company CEO Ross Maguire. The construction industry vets (Eidelman previously worked for local home construction firm Houck Construction, while Maguire served as a construction manager for British giant Carillion) bonded over a passion for advancing sustainability in their chosen trade. The construction sector is one of the most energy-intensive industries in the world and responsible for 38% of global carbon emissions, according to a report last year by the World Business Council for Sustainable Development.
The pair launched Azure Construction in 2019, initially with the aim of building backyard additions and ADUs in a timely manner and with transparent pricing. But their interest in sustainability led them to the realm of 3D printing, which can be a significantly less resource-intensive method of construction. Maguire said they initially devoted their time to consulting with different 3D printing companies and figuring out which materials and printers they should use, as well as what the designs of their 3D-printed structures should look like. Azure Printed Homes was subsequently, officially born this April.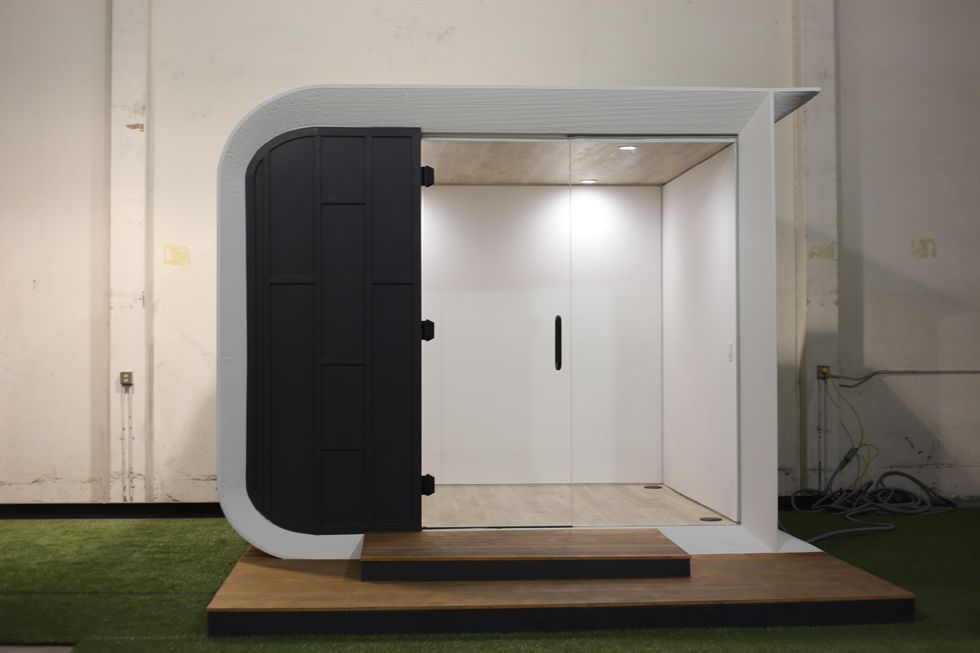 Azure's 3D printed ADU. Photo by Decerry Donato
The startup boasts that the materials used to 3D-print its structures are made of 60% recycled plastic, fiberglass, and an ultraviolet (UV) stabilizer that offers protection from the sun. A 120-square-foot studio starts at $24,000 (with the cost increasing with additional square footage), not including delivery fees and add-ons (such as solar panels and air conditioning) that can cost thousands of dollars more. Azure says that customers can expect the entire process—from their initial order to the final delivery and installation of the product—to take less than one week. The company is also using the crowdfunding campaign to unveil a new 180-square-foot ADU with a kitchenette for less than $40,000.
Most of the $5 million in crowdfunding that Azure is seeking will be allocated toward buying two more robotic printers to help boost its production capacity. Currently, the startup has one robot stationed at its factory that can print the walls of a 120-square-foot unit in less than 24 hours. By purchasing two more robots, the company will be able to produce three structures per day—a heightened pace that will help alleviate Azure's current 40-order backlog and the roughly 70 inquiries, on average, that it receives from potential customers each day, according to Maguire.
"The beauty of it seems to be that some people just love the way it looks," Maguire told dot.LA. "But then there's enthusiasts about the environmental aspect, and then people that love the technology of 3D printing."
Los Angeles is home to the second-highest largest homeless population in the U.S. While new resources have been allocated to creating housing during the pandemic, it's not enough. Tent cities crowd freeway underpasses and sit alongside neighborhoods.

For Berok Khoshnevis, this crisis represents an opportunity. Khoshnevis is a professor of engineering at the University of Southern California and has had a lifelong interest in the potential of 3D printing. Since the 1980s, he has been working with 3D printed machinery, with a special emphasis on the creation of large structures.
Lately, Khoshnevis has been turning his attention to automated 3D printing construction technology, an application he believes could be used to meet Los Angeles' dire need for new housing solutions.
His vision is off to a promising start: In 2020, he was awarded a project by the L.A. County Development Authority to build four low-income housing units. Given the push for housing in California (and the rest of the U.S.), Khoshnevis' project could be a bellwether for a new phase of affordable housing.
Printing Buildings on Demand

Khoshnevis has invented a new method of 3D printing structures called Contour Crafting. While in certain aspects 3D printing of structures is limited, and only able to use certain materials, the speed at which it enables you to build new structures with reduced labor is impressive.
For Khoshnevis, one of the most promising aspects of 3D printed building technology is the ability it creates for users to print buildings whenever, and wherever, the need for new construction arises.
"The intention is to print on site, which is the main potential of this technology," he said. "You have to have a foundation, and then the machine will build the structure from the ground up."
With a single user machine, the user prints each layer of the structure in sequence, pausing in between each layer to allow the substrate to dry.
"We can add chemicals to make sure the materials can cure more quickly," said Khoshnevis, meaning that whatever concrete material the user chooses to base their structure on will dry much faster than is typical for conventional construction processes.
The way the machine operates varies considerably depending on the demand of the build site, as well as the type of machine used.
"There are different machine designs that require different levels of preparation," explained Khoshnevis. "For example, we created a system for the government that allows a single person to set up the machine on site in fifteen minutes. The machine can use any kind of structural material that can be turned into paste, any form of concrete."
New Housing in Record Time
According to Khoshnevis, this method can cut the time needed to build by as much as half. Conventional construction methods are able to complete the framing process, building walls and a roof, in about a month or two.
"Typically for a thousand square foot building you should be able to print it in one day," said Khoshnevis. "At that point, you can add other components, such as HVAC and electrical. Right now, 3D printing can only create the shell of a building, but I have patented processes for automated plumbing and electrical insulation, as well as automated reinforcement."
With faster new technologies and a streamlined permitting process, contour crafted buildings could help dramatically close Los Angeles' housing gap, providing housing to the approximately 41,290 unhoused people living in Los Angeles County alone.
The Economics of New Housing
Although housing advocates were just given a massive infusion of new funding from the county, building as many new units of housing as possible within budget is always of paramount concern. And according to Khoshnevis, contour crafting technologies can help save money as well as time.
"This technology can be used to speed up construction and make it cheaper, saving money on labor costs while reducing material waste," he said. "Part of the cost-saving is in the speed of construction, but there's also a reduction in the amount of workers you need to hire, and lowered material costs."
As Khoshnevis points out, the price of land is often the largest expense in the construction of new public housing. Contour crafting can help save money here too, enabling builders to erect new units on lots that aren't suitable for conventional, large scale construction.
Los Angeles still has tens of thousands of vacant lots scattered throughout the city, many of them oddly shaped or difficult to access with construction machinery. But with a single operator contour crafting machine, builders could begin to take advantage of some of this unused space.
Dana Bean from Union Station Homeless Services agrees that innovative thinking is necessary if Los Angeles has any hope of addressing the homeless crisis.
"Los Angeles is in dire need of additional housing opportunities for our unhoused community members," she said. "We have seen some additional housing resources in the past months of the pandemic, including vacant hotels through project homekey and product roomkey, as well as palette shelters that are going up around the city that provide temperature controlled rooms with a door that locks. These interim housing solutions can provide a safe space for those in need of it."
Bean says that technologies like Khoshnevis' key utility is enabling housing first solutions oriented towards getting people off the streets.
"We're opening a tiny house village in Eagle Rock at the end of the year, and while we initially saw some community concern about the construction issue," she said. "But once people saw that the project would be taking people off the streets of their neighborhoods and giving them housing, they were incredibly grateful."
Ultimately, Khoshnevis says that he's interested in seeing the ways housing advocates put his contour crafting technology to use, adding that he believes this technology has the potential to change the face of the contemporary construction industry.
"Construction is the only domain of human endeavor that is still done manually," he said. "It is a very dangerous task, and many people are unable to participate in the industry due to physical limitations. 3D technology would allow more people to participate in the construction industry. One thing I can say for certain is that construction is not going to stay manual forever."
And with the potential of contour crafting technology, an automated solution to Los Angeles' housing construction crisis could be closer than we think.
Pacaso wants to sell you a stake in a top-tier second home, and it just raised $125 million to do so — that is, if you're among the minority of homeowners who can afford one.

The startup, founded by former Zillow executives Austin Allison and Spencer Rascoff, turns luxurious homes such as this vast, seaside Malibu estate into limited liability companies. It then splits them into fractional shares, selling to up to eight different buyers apiece. Pacaso takes a 12% cut of the purchase price and charges members $99 per month each to handle everything from furnishing to lawn care. Partial homeowners can divvy the time they spend on the property using the startup's apps and website.
The latest round values Pacaso at $1.5 billion, up from the $1 billion valuation the real estate tech startup hit in March. Softbank led the deal, with participation from other firms including Greycroft, Crosscut, Fifth Wall, Global Founders Capital, LGBTQ-focused syndicate Gaingels, and Rascoff's fund, 75 and Sunny. Rascoff also co-founded this very website, along with Hotwire.com.
Since it launched just shy of a year ago, Pacaso has raised more than $215 million. The funds have fueled its expansion into 25 destinations, such as Miami and Aspen. Next up, the firm is charting a path into Europe, starting with Spain later this year.
"In January, we were about 30 people. Today we're well over 120 people," Allison told dot.LA, adding that in the last quarter 2 million people visited the company's website. "Our annualized revenue run rate is now north of $330 million, and that's from zero one year ago." Allison declined to share the number of homes Pacaso has sold to date and estimates Pacaso's customer base is "in the hundreds."
Pacaso's debut coincided with a second-home market boom, as white-collar workers seized on pandemic-era remote work policies and friendly mortgage rates. But amid its growth, the startup has drawn ire from many newfound neighbors, who argue the company is building a "glorified timeshare" business in their community.
A petition against Pacaso's presence in Sonoma neighborhoods, known for their elaborate vineyards, has garnered 2,969 signatures. Its organizers, Stop Pacaso Now, call the startup "the newest way for Silicon Valley bros and venture capital vultures to make a quick buck at your expense." The group warns, "You may not realize the house next door sold to Pacaso until you see a revolving cast of guests pulling up every couple of days or weeks."
Stop Pacaso Now did not respond to dot.LA's request for comment.
Pacaso says it offers "anything but" timeshares, and it's currently waging a legal fight over local timeshare rules in California's wine country. St. Helena City Attorney Ethan Walsh cautioned Pacaso in February that "it appears to be operating, facilitating, and selling timeshares under state law and the City's code." He added, "Simply calling them co-ownership arrangements does not change that fact."
Allison says that Pacaso empowers "more people to realize their second-home dream," while filling properties that would otherwise sit unoccupied for most of the year.
"We're consolidating demand. We're taking second-home owners who would otherwise be competing in the median tier and we're moving them into the luxury tier, right? It's better to have six or eight families owning one luxury second home than to have those same six or eight families buying up six or eight separate median-priced homes."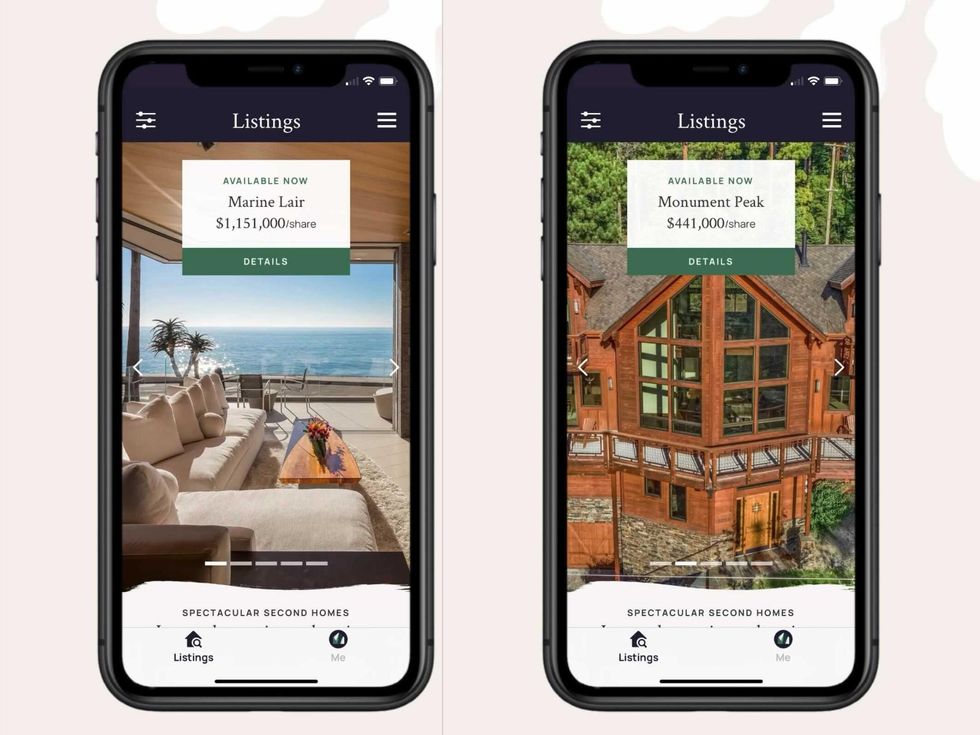 Allison says Pacaso will be good for neighborhoods and local businesses. Startups catering to vacationers such as Airbnb have driven up local rent prices and contributed to housing shortages, according to researchers at the University of Cologne. The neighbors fighting back argue their communities will experience a similar outcome.
Pacaso's founders, however, are so convinced their service is innovative that they baked the essence right into the name, evoking the legacy of experimental painter Pablo Picasso.
Pacaso is just one of many companies that have been launched by former Zillow staffers in recent years. They include Mill Valley-based Glassdoor, a site for posting employee reviews and candid assessments of current and former employers, and San Francisco-based Divvy Homes, which aims to convert renters into homeowners.
From Your Site Articles
Related Articles Around the Web