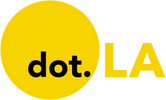 Get in the KNOW  
  on LA Startups & Tech  
X
Can More Accessory Dwelling Units Fix LA's Housing Shortage?
Amrita Khalid
Amrita Khalid is a tech journalist based in Los Angeles, and has written for Quartz, The Daily Dot, Engadget, Inc. Magazine and number of other publications. She got her start in Washington, D.C., covering Congress for CQ-Roll Call. You can send tips or pitches to amrita@dot.la or reach out to her on Twitter at @askhalid.
12:58 PM | October 19, 2022
Can more accessory dwelling units help a city with a chronic housing shortage?
A wave of new ADU startups that are based in L.A. or serving the region are betting on it. ADU companies like Otto (formerly known as Homestead), which focus on converting pre-existing structures (such as a garage) into housing, serve as a one-stop shop that will help homeowners with financing, design, permitting and labor. Other companies like Azure Printed Homes, Cover, United Dwelling and Villa Homes offer factory-built ADUs that are constructed off-site — also known as "prefab" ADUs. Others still, such as Cottage (based in San Francisco) partner with local contractors and help homeowners design, build and attain permits for their own custom ADUs.
ADUs (also known as granny flats, in-law apartments or backyard homes) describe a category of small, in most cases self-contained homes that can be built beside the original property. A prospect that's currently trending in Los Angeles, where a chronic housing shortage and sky-high rents coupled with a 2017 state law forcing cities to relax their ADU regulations.
But as novice ADU builders soon discovered, constructing a small house isn't a small task.
"I wouldn't say [..building an ADU] is exactly easy, almost anywhere," said Celeste Goyer, the policy director of Casita Coalition, an L.A.-based organization focused on expanding the use of ADUs for affordable housing throughout the state. "You can't just go home and pick up a hammer, and have your cousin help you build your ADU. And so expectation management for everyone involved is important."
The process of getting approved for an ADU normally takes months.
"Generally, many people struggle with the length and complexity of the permitting process and feel like their jurisdictions impose unnecessary red tape in the permitting process," said Alex Czarnecki, founder and CEO of the custom ADU firm Cottage.
But a number of additional laws may make ADU construction easier in California. Last year Governor Gavin Newsom signed SB 9 into law, which allows California homeowners to build a second house on a single-family zoned lot. Another law known as AB 221 requires local authorities to act on ADU permit applications within 60 days otherwise it's automatically approved.
"It's common for certain municipalities to take longer than that to respond to an application or provide incomplete sets of comments," said Czarnecki. "This drags out timelines for permitting and ultimately impacts the pace at which we can add housing."
Despite the new laws, few homeowners, Czarnecki said, should attempt to build an ADU by themselves.
"The fact remains that the average homeowner is not a land developer and is not trained or prepared to oversee and manage the design and construction of a new unit on their lot," added Czarnecki.
To that end, the heads of some ADU companies still believe more has to be done to improve financing the expensive building projects — as well as making them more affordable to low-income and moderate-income individuals. A typical prefab ADU ranges anywhere from $140,000 to $300,000. Custom ADUs are even more expensive. Converting a garage is cheaper, but in L.A., the process can easily approach six figures. None of which factors in the extra costs of permits, which ADU firm Modal estimates costs anywhere between $4,000 to $8,000 in Los Angeles.
There are few mainstream financing options for ADUs available, and renovation loans or cash-out refinancing often don't cover the entire cost of the project. In a 2021 survey of homeowners by UC Berkeley, nearly 62% said they relied on cash savings or money from a friend or relative to pay for their ADU.
ADU advocates often tout it as an "affordable housing" solution — assuming that property owners will rent them out as an extra source of income. But with the median price of a single-family dwelling in L.A. County almost nearing $1 million, building an ADU is likely an opportunity reserved for more high-income individuals.
"Financing is really the only thing I think of that the city of L.A. and everywhere else really needs to work on. I think L.A. has been doing great with ADU use, and hopefully it will get better," said Ross Maguire, CEO of Azure Printed Homes.
Samuel Schnieder, the CEO of Otto, said that ADU financing is a major barrier to expansion. Adding that, "It's often a Catch-22 that the people who are the best equipped or the most enthusiastic about getting an ADU are the ones who can't necessarily afford it."
The California Housing Finance Agency this year began offering up to $40,000 in grants for such individuals, but it only covers new ADU "pre-construction" costs, which include everything from impact fees to permits to site prep. In Los Angeles, homeowners with an income below $180,000 qualify for such grants.
A total of 840 people in California have received grants since September — with all but a fraction receiving the full amount, a CHFA spokesperson confirmed to dot.LA.
First launched in 2019, Azure Printed Homes, based out of Culver City, relies on robotic printers to speed up the construction process. The company said it can 3D-print the walls of a 120-square foot unit in less than a day.
Maguire told dot.LA that Azure — which opened up reservations earlier this year — has received pre-orders for 167 units from 119 customers, totaling over $19 million in pre-orders.
But it's unlikely you'll see most of these units advertised as new rentals on Craigslist. Maguire says that most of Azure's customer base desire an ADU to have more space for themselves or to house relatives, rather than to rent out as an additional source of income.
As such, some homeowners opt for factory-built ADUs instead of a more customized option, opting to shorten the timeline for inspections.
"Because our units are pre-approved with the State of California, there's not a building and safety check that needs to happen on a local level with the city or county of L.A.," Maguire told dot.LA..
However, even pre-fab ADUs have to be inspected on-site by the local planning authority. "(...the L.A.) Planning Department needs to look at how those modules interact with a specific site themselves, a process that can't be pre-approved as they are site specific," confirmed a spokesperson for Azure.
In an effort to make the ADU permitting process faster, last year, the city of Los Angeles launched a set of "Standard Plans" that were pre-approved by LADBS. But such plans aren't cheap — and won't exempt homeowners from inspections.
"It should be noted that regardless of what pre-approved plan you choose, pre-approved plans still must go through the normal site-specific checks in order for the project to receive a permit," said Czarnecki.
And if homeowners have the misfortune of building a Standard Plan ADU on an oddly-shaped lot or somewhere with atypical characteristics, they may have to go back to square one. In other words, their ADU will no longer be considered "pre-approved" and will have to go through the longer permitting process.
"Although the Standard Plans are a good jumping off point for creating a product that anyone can use -- at the end of the day, they're mostly more expensive plans from what I've seen," said Otto's Schneider.
Casita Coalition and groups like California YIMBY are calling for better financing options for ADUs, particularly those that benefit individual cash-poor homeowners. At present, new ADUs are predominantly built in wealthier, whiter areas. In order for ADUs to actually help bridge the racial-wealth gap, policy experts say they have to actually be a viable option for the less affluent.
"I would be very pleased if more financing options [..for ADUs] developed from credit unions and community financial institutions to provide ADU-tailored loans to help lower income and moderate income home owners build ADUs," Goyer told dot.LA.
Until then, the dream of Angelenos generating income from their backyards may remain just that.
Amrita Khalid
Amrita Khalid is a tech journalist based in Los Angeles, and has written for Quartz, The Daily Dot, Engadget, Inc. Magazine and number of other publications. She got her start in Washington, D.C., covering Congress for CQ-Roll Call. You can send tips or pitches to amrita@dot.la or reach out to her on Twitter at @askhalid.
https://twitter.com/askhalid
05:00 AM | December 12, 2022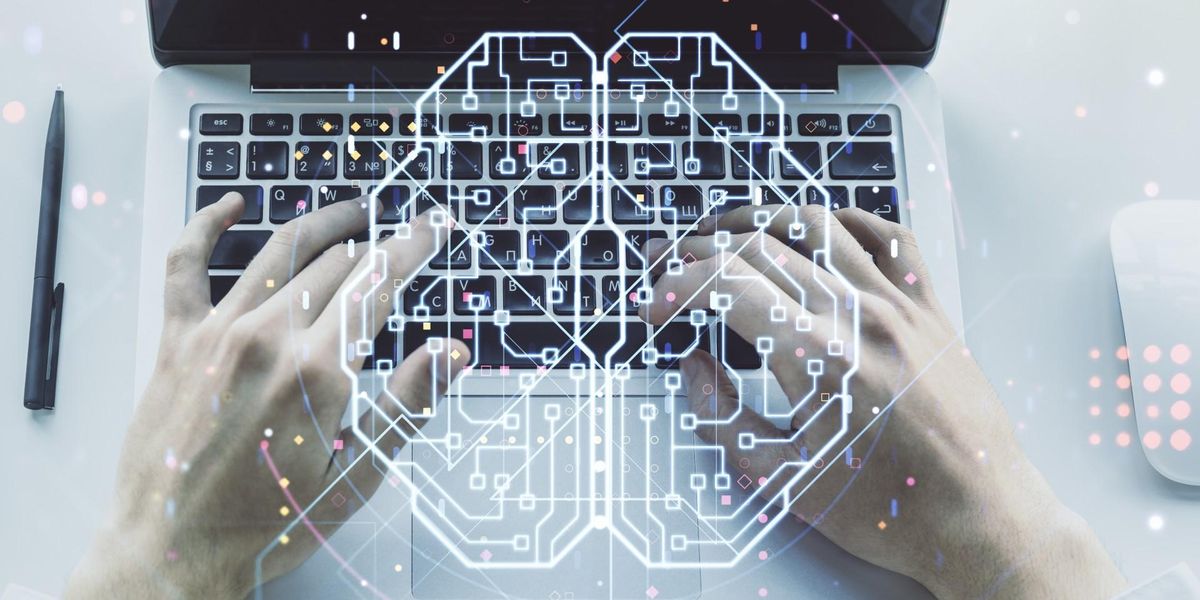 Generative AI is tech's latest buzz word, with developers creating programs that can do anything from writing an academic essay about guitars and elevators to creating photorealistic paintings of majestic cats.

ChatGPT, a platform built by DALL-E 2 and GPT-3 founder OpenAI, is the latest one of these tools to go viral. But this tool can go far beyond writing a version of the Declaration of Independence in the style of Jar Jar Binks. It has the capability to write full essays on almost any subject a college kid could desire — creating another layer of complex technology that humanities professors now have to consider when they teach and dole out assignments.
"One way is to allow students to use them," she said. "Build them into the course, and allow reflection about the bounds of their use, what their limitations are, what are their advantages? How does it change their composing?"

Along with dissecting the platform's limitations, Snelson also sees using ChatGPT as a tool to propel students' writing even further. For example, one of the hardest parts about writing an essay is the first line. Having an AI write it for you can be a great starting point to push past the "blank page dilemma," he said.
And while ChatGPT can write a passable essay on almost any subject, Snelson said students still need to have an understanding of the subjects they're writing about. "Having a live conversation about Chaucer in the classroom, a student is not going to be helped by an AI," he said.
"In the real world, you have access to information, you have access to writing tools," Snelson added. "Why should (academics) disavow or disallow those kinds of tools?"
To that end, Holten said she recognizes that ChatGPT "raises the stakes" by circumventing tools that academics have relied on to detect plagiarism. But students turning in papers that aren't their own isn't new: Essay mills have existed for a long time, and Instagram is filled with pages that will sell students an academic paper.
"We have to do our part by trying to craft assignments carefully and making sure that we're not assigning these open-ended prompts of the sort that could be bought from paper mills," she said.
It helps, too, that ChatGPT may already be working on a solution. Scott Aaronson, who works on the theoretical foundations of AI safety at OpenAI, said in a blog post that he's working on a tool for "statistically watermarking the outputs of a text model like GPT" that adds in an "otherwise unnoticeable secret signal in its choices of words" to prevent things like academic plagiarism, mass generation of propaganda or impersonating someone's writing style to incriminate them, though it's unclear how far away this development is.
"We want it to be much harder to take a GPT output and pass it off as if it came from a human," Aaronson wrote.
All of which explains why even despite claims that
high-school English
and the
student essay
are nearing their death knell, Holten thinks, ultimately, "The availability of ChatGPT is not likely to change very much."
Nat Rubio-Licht
Nat Rubio-Licht is a freelance reporter with dot.LA. They previously worked at Protocol writing the Source Code newsletter and at the L.A. Business Journal covering tech and aerospace. They can be reached at nat@dot.la.
nat@dot.la
04:00 AM | January 23, 2023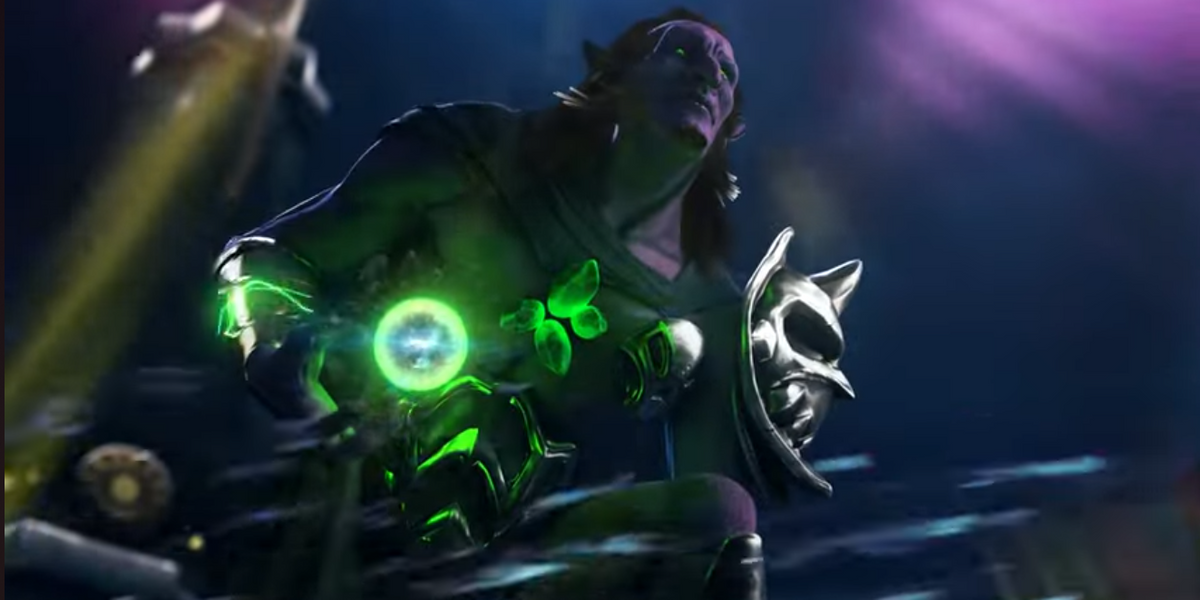 Plai Labs
Two leaders of Culver City-based mobile gaming outfit Jam City recently defected to start their own venture, a metaverse gaming studio by the name of Plai Labs.
Pronounced "play," the Web3 gaming company is led by Jam City's co-founders Chris DeWolfe and Aber Whitcomb.
DeWolfe previously held the role of CEO at Jam City, and Whitcomb was CTO. The two were responsible for kickstarting the rise of social networking when they launched MySpace together back in 2003, and ran the company for about six years before selling it to News Corp. for $580 million. Now, their latest venture is bringing together all the buzzwords the tech investing community loves to hear – Web3, generative AI, blockchain, gaming and NFTs.
The parting of ways with Jam City was amicable, both sides said. "As standalone businesses, each company is better positioned with enhanced flexibility to pursue avenues of growth," Jam City's new CEO Josh Yguado said in an email. "Chris is a serial entrepreneur who has been at the forefront of every evolution of the web, and I look forward to seeing how he and Aber shape Web3 with Plai Labs."
In an interview with dot.LA, CEO DeWolfe said Plai Labs is the fourth startup he's founded with Whitcomb, but the first that's focused exclusively on Web3.
The company's first product is a metaverse called Massina, which is home to its first blockchain game, "Champions Ascension." The game, currently being built by a team of 50 people, is a massively multiplayer online role-playing game (MMORPG). With elements that remind of Activision Blizzard's hit "World of Warcraft," the game allows players to choose a variety of character classes and the ability to battle it out in a large-scale colosseum arena, go on quests, build and compete in custom dungeons and trade digital items.
What makes "Champions Ascension'' unique is that players can choose to own their characters in the form of an NFT. Plai Labs sold its first NFT batch in February 2022, and early adopters who bought the NFTs were granted access to a beta version of the game last September.
Referred to as "Champions," the NFTs are currently selling on Opensea for as much as 55 ETH (over $90,000), but on average they mint for around .7 ETH (around $1,150). There's also an NFT collection of pets for your Champion, which are cute alien-looking creatures that have their own unique skills and traits.
Right now, you have to own an NFT to participate in the game. Plai plans to offer more Champions in an auction next week with additional plans to open the platform up to players who are interested in experiencing the world without owning an NFT, spokesman Josh Brooks told dot.LA.
In addition, DeWolfe told dot.LA that the plan is for Plai to build out an artificial intelligence backed by generative AI (like ChatGPT or Midjourney) that allows users to create and upload their own digital assets to the game. "For example, their own dungeon crawling [and] their own characters within the games," DeWolfe explained. "We kind of see our mission as reinventing social from the ground up… Instead of having this massive group of people creating content every day, it's a bit like MySpace, or like Roblox, where your community is creating content."
Plai Labs is backed by Andreessen Horowitz (a16z), which led a $32 million seed round that closed Jan. 13. In a blog post, a16z investors Andrew Chen, Robin Guo and Arianna Simpson said they invested in the company because they "believe that the future of social networks begins with games."
DeWolfe told dot.LA, "the investment from a16z validates our vision and validates everything that we've been working on for the last year and a half."
Though it's still early days for Plai and "Champions Ascension," the Discord set up for early-adopting NFT buyers has over 230 users and the game's YouTube page has nearly 7,900 subscribers.
"It's a big, audacious project but people are loving it. The retention for the folks that are in the world is off the charts," DeWolfe said. "The folks that are in the world are also owners and the floor price of all the NFTs has gone up by 30%, versus the rest of the NFT world [where] there wasn't any real utility with those entities."
DeWolfe drew a distinction between Plai Labs' NFTs, which have a clear utility, and other NFT projects that have seen their worth wildly fluctuate because they don't generate value from a specific use case.
That said, the gaming community remains divided on blockchain games, partly because it's still a developing genre. Attempts by big studios like Square Enix, EA or Ubisoft to create play-to-earn games on the blockchain have been met with derision and dismissed as a cash-grab.
To that end, DeWolfe said he believes that his and Whitcomb's track record of building quality titles at Jam City like "Cookie Jam" and "Harry Potter: Hogwarts Mystery," along with their expertise in creating communities online will allow Plai Labs to sprint where others have stumbled. "Along the way we've learned a lot about social, gaming and Web3," DeWolfe said. "It was always our thesis from the very beginning that Web3 had to deliver something that the previous web didn't, which was utility, ownership and portability."
Editor's note: Jam City and CEO Josh Yguado are investors in dot.LA.
Samson Amore
Samson Amore is a reporter for dot.LA. He holds a degree in journalism from Emerson College. Send tips or pitches to samsonamore@dot.la and find him on Twitter @Samsonamore.
https://twitter.com/samsonamore
samsonamore@dot.la