Genies Builds Engineering Team With Ex-Snapchat Employees
Samson Amore
Samson Amore is a reporter for dot.LA. He previously covered technology and entertainment for TheWrap and reported on the SoCal startup scene for the Los Angeles Business Journal. Send tips or pitches to samsonamore@dot.la and find him on Twitter at @Samsonamore. Pronouns: he/him
04:06 PM | September 28, 2021
Virtual avatar company Genies wants to be the go-to option for online personas and it's targeting the wealth of talent and seasoned executives from the area's biggest tech firm, Snap Inc., to help make that goal a reality.
Genies' latest hire from the Venice-based social camera company is George "YJ" Tu, a former senior engineer who worked on its Snapchat app and Spectacles camera glasses. Prior to working at Snap, Tu worked for three and a half years as a senior engineer at Facebook and specialized in developing the company's mobile infrastructure.
---
Tu joins Genies as its director of engineering. Genies CEO and founder Akash Nigam told dot.LA Tu's main mandate is hiring engineers to continue developing its avatar creation platform and digital marketplace, where users can buy and sell digital collectibles and wearable items for their virtual selves.
Tu is the first engineering executive the company's hired since its launch in 2017, but it plans to devote a big chunk of its recent $65 million Series B raise to attracting new talent.
"I think we've landed quite a few Snap employees for a few reasons," Nigam said. "Genies and Snap are probably the two biggest social companies on the Westside in LA, so I think that's an attraction for people that are already local."
The company already has some big celebrity names using its tech to make and share avatars -- including Justin Bieber, Rihanna and hip-hop tycoons Migos -- and the next step is to bring in more users.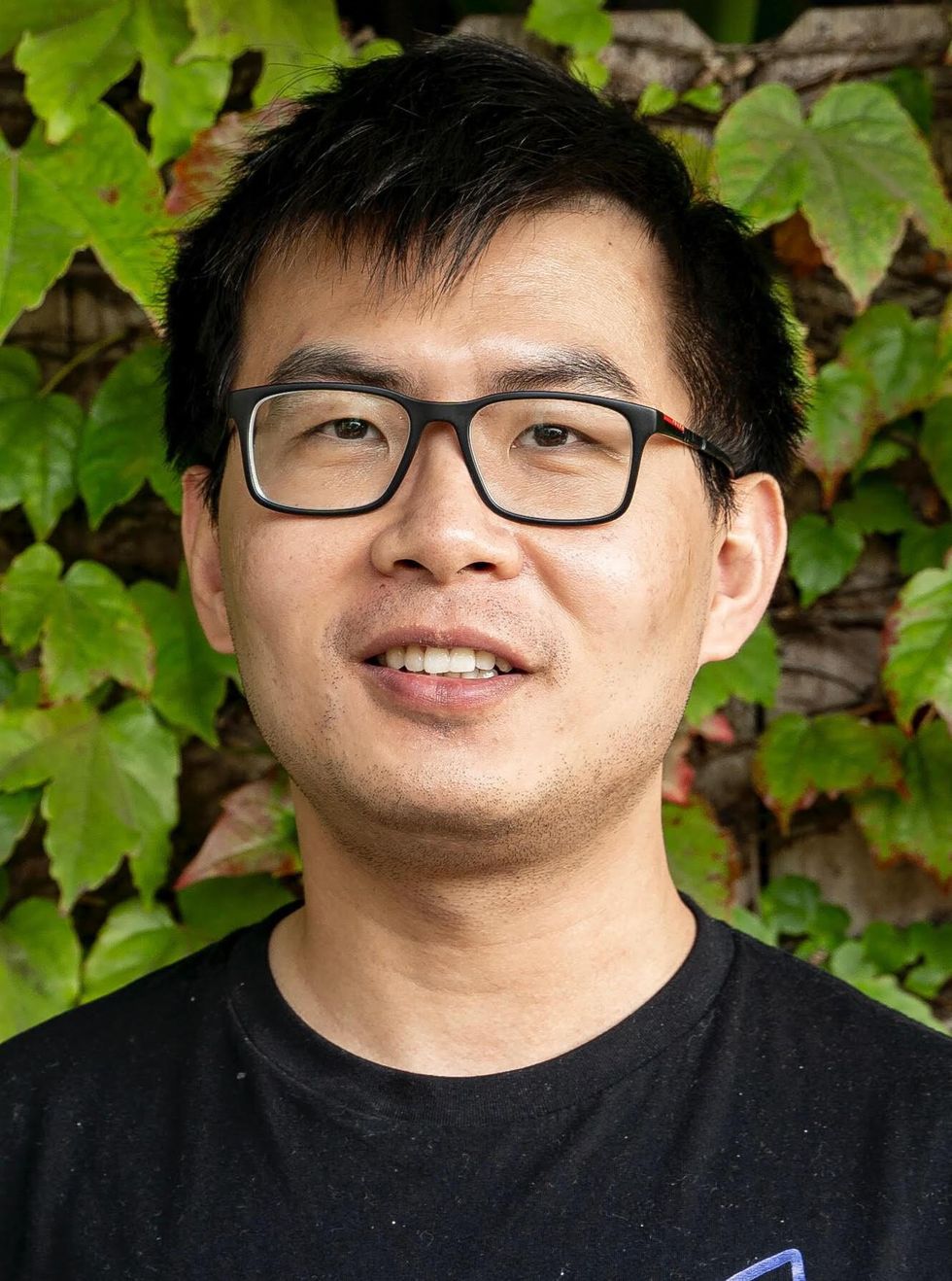 George "YJ" Tu is Genies' new director of engineering.
Nigam said the company's hired close to 30 new employees in the last three months, with about 80% of those hires being engineers. He added that roughly 90 people work at Genies, and estimated that 10% of them are ex-Snap employees.
"I think from a product perspective, we share a lot of philosophies and we're very similar in the way that we scheme and we game plan. Snap always is kind of shooting a few years in advance specifically within the social category."
Matt Sibka, Genies' vice president of recruiting, spent three and a half years at Snap creating a team for its CEO Evan Spiegel and was hired to do the same at Genies earlier this year. Genies competes with Snap's Bitmoji avatars, which got a 3D upgrade this July.
"Eighty percent of new spend after our fundraise, and anything moving forward for the next two years, is all going to be on engineering to become an engineering powerhouse," Nigam said. Genies has raised $110 million to date and Nigam previously told dot.LA the company wants to make "Ninety nine point nine percent of its revenue from selling digital goods.
Nigam said that the synergy between Genies and Snap wasn't a conscious choice, but noted that both companies have a similar vision – to advance augmented reality and encourage people to adopt virtual avatars that they can increasingly use as an extension of how they express themselves online.

Nigam's plan is to integrate Genies avatars into as many applications as possible. Currently the company has a deal with Facebook's Giphy that will let users bring their avatar with them to platforms where Giphy is integrated, like Facebook, TikTok or Snapchat – but Nigam said it wants to bring its avatars to popular games like "Roblox" too.
"That's the first API partnership, but we want to have hundreds of those," Nigam said. "So all of a sudden if you get ported into 'Roblox,' you can get any avatar."
Genies' next big goal is getting Generation Z to buy into the NFT hype by creating unique items for their avatars and then trading them. Genies is working with Dapper Labs, which operates NBA Top Shot and CryptoKitties, two of the most popular NFT exchanges, to create its own blockchain-based system for creating, verifying and selling digital goods.
Genies plans to make the marketplace available by the end of this year. Right now it's only accessible to celebrities, but Nigam said it'll open a beta version to customers by year's end.
"It almost becomes like a login authentication button, where you can port your Genie and your digital goods associated with it from one environment to the next, and in that case, we're kind of creating a new digital identity layer," Nigam said.
Samson Amore
Samson Amore is a reporter for dot.LA. He previously covered technology and entertainment for TheWrap and reported on the SoCal startup scene for the Los Angeles Business Journal. Send tips or pitches to samsonamore@dot.la and find him on Twitter at @Samsonamore. Pronouns: he/him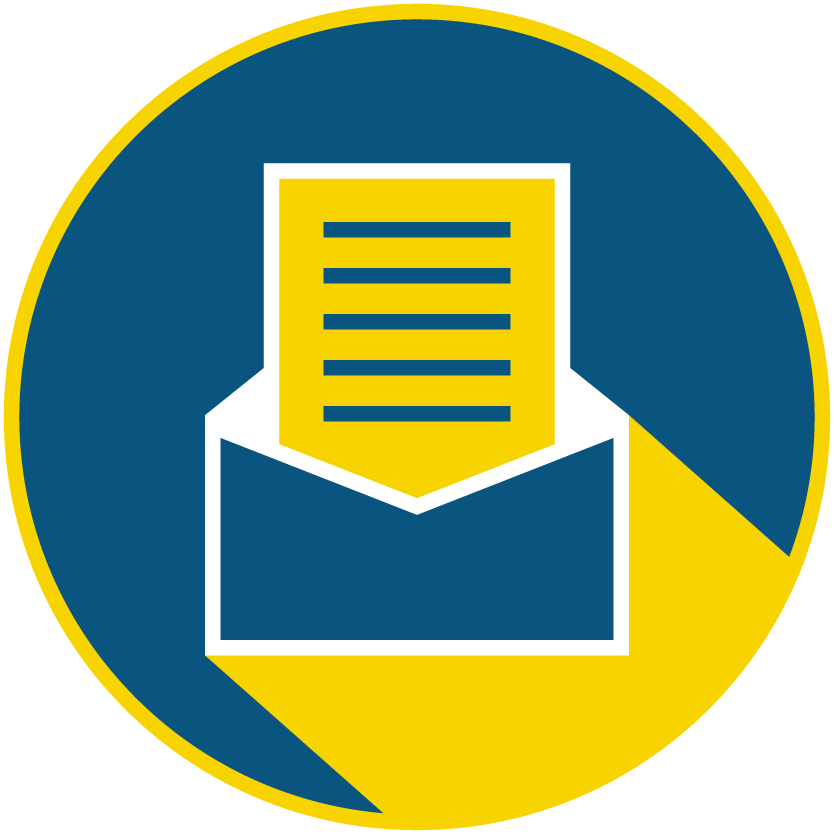 Subscribe to our newsletter to catch every headline.
05:00 AM | January 31, 2022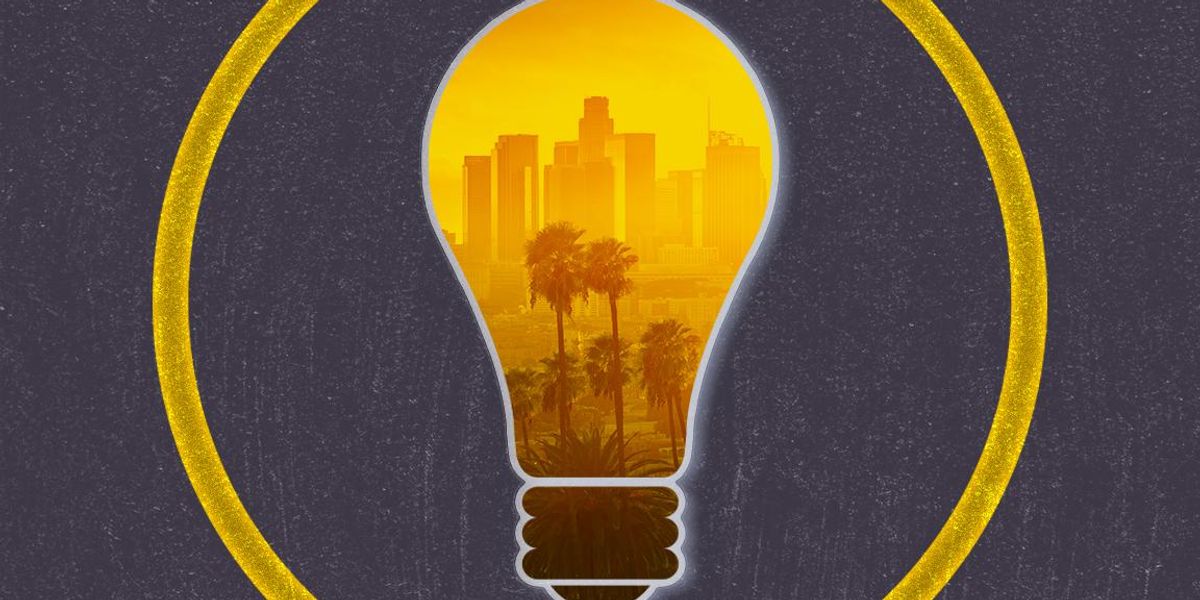 Illustration by Ian Hurley
In Los Angeles—like the startup environment at large—venture funding and valuations skyrocketed in 2021, even as the coronavirus pandemic continued to surge and supply chain issues rattled the economy. The result was a startup ecosystem that continued to build on its momentum, with no shortage of companies raising private capital at billion-dollar-plus unicorn valuations.

In order to gauge the local startup scene and who's leading the proverbial pack, we asked more than 30 leading L.A.-based investors for their take on the hottest firms in the region. They responded with more than two dozen venture-backed companies; three startups, in particular, rose above the rest as repeat nominees, while we've organized the rest by their amount of capital raised as of January, according to data from PitchBook. (We also asked VCs not to pick any of their own portfolio companies, and vetted the list to ensure they stuck to that rule.)
Without further ado, here are the 26 L.A. startups that VCs have their eyes on in 2022.
Harri Weber
Harri is dot.LA's senior finance reporter. She previously worked for Gizmodo, Fast Company, VentureBeat and Flipboard. Find her on Twitter and send tips on L.A. startups and venture capital to harrison@dot.la.
02:45 PM | March 29, 2022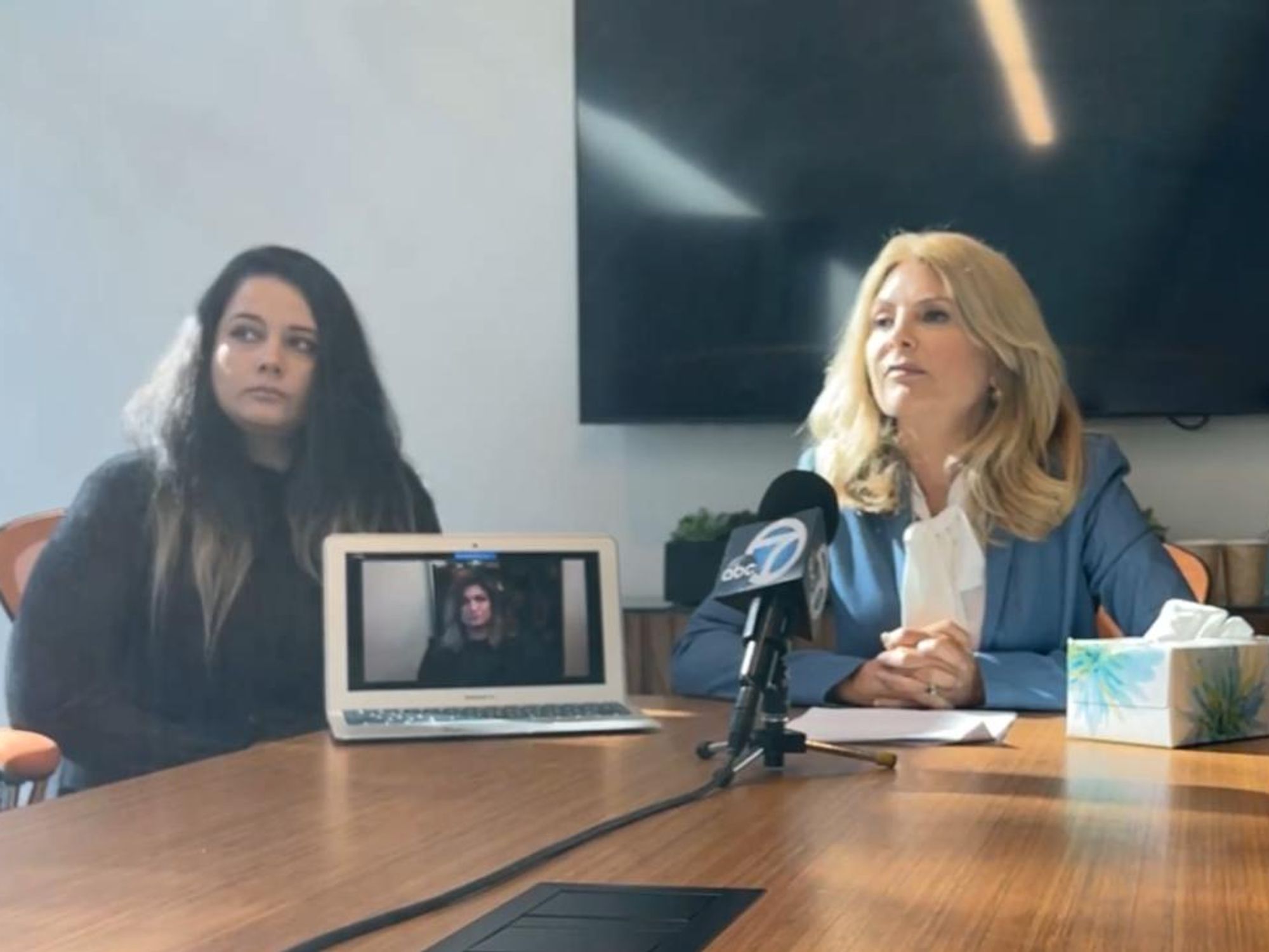 Courtesy of The Bloom Firm
Three women suing Activision Blizzard for sexual harassment in the workplace publicly detailed their experiences Tuesday, likening working at the male-dominated video game publisher to being in a "cult" and demanding that CEO Bobby Kotick be fired.
"Good versus evil wasn't just in their games," attorney Lisa Bloom told a group of assembled media at a press conference in Woodland Hills on Tuesday morning. "For years, the women who work in the company have been fighting the monsters inside the company who treated them like dirt."
Last week, Bloom filed a lawsuit against Activision on behalf of a client referred to as Jane Doe. Bloom said she represents a total of eight women who have claims against the Santa Monica-based company—including the three who spoke today—and encouraged more to come forward. Bloom told dot.LA that each woman is filing an individual suit, to make sure they're fairly compensated.
The Jane Doe who sued Activision last week came forward today at the press conference, where she revealed key details about her case, including her first name. Christine still works in the company's IT department, where she's been an employee for five years. She claims to have been pressured to drink alcohol on the job and sexually harassed by multiple male Activision employees—including her direct supervisor, former Activision manager Mark Skorupa, who is named as a defendant in the lawsuit.
"Blizzard was my dream job," Christine said. "When I would try to be more social and attended events, I'd be subjected to sexual harassment, unwanted advances and comments… I just wanted to do my job and go home."
Among the inappropriate interactions, Christine said male colleagues and "men in leadership roles" at the company have, without her consent, hugged her tightly from behind, put their hands into her lap, fondled her breasts and attempted to kiss her. Christine also said that a female colleague who held "swinger parties" with her husband invited her to join.
While Christine still works at Activision, she claimed that retaliation for speaking out about misconduct at the company has seen her passed over for promotions and kept her from advancing in her career. She said she filed several reports with the human resources department, only to have her complaints dismissed.
Christine's is the first lawsuit filed against Activision by Bloom, but the attorney told dot.LA that she anticipates more to come.
Bloom is demanding Kotick be fired for cause so he can't receive the roughly $375 million payout he's expected to receive after Activision's $69 billion merger with Microsoft closes. She is also requesting damages for her plaintiffs, a third-party investigation into the company's conduct, and court orders to end forced arbitration at Activision and create a rotating HR department.
Two other women came forward at the press conference to speak out against Activision, also declining to give their last names for fear of retaliation. Ariel claims to have "endured sexual and emotional abuse" during her time at the company, where she was "degraded, gaslit and humiliated."
A third woman, Shannon, spoke to the press via video conference. "While working at Activision, I suffered sexual harassment, sexual battery and sexual assault by managers and supervisors," she said. Shannon recalled being sexually assaulted during numerous business trips by her bosses.
Bloom also read a statement from a fourth woman, who wished to remain anonymous. "This was a cult—either you were in or you were out," the statement read. "What I experienced during my tenure at Blizzard was nothing short of horrendous."
Samson Amore
Samson Amore is a reporter for dot.LA. He previously covered technology and entertainment for TheWrap and reported on the SoCal startup scene for the Los Angeles Business Journal. Send tips or pitches to samsonamore@dot.la and find him on Twitter at @Samsonamore. Pronouns: he/him