Shaina Denny had just moved back to the United States from China when she decided she wanted a pup of her own. But as balancing work and home life became more difficult, she found herself looking for a dog service agency that allowed her to drop off her pet for just a few hours at a time— but couldn't find one.
One year later, Denny teamed up with COO and co-founder Greer Wilk in hopes of providing just such a service herself.
Dogdrop launched out of Science Inc., a startup studio in downtown Santa Monica that previously backed DogVacay, in January of 2020— right before the start of the COVID-19 pandemic.
The startup provides dog care with a twist: focusing dog care around convenience, flexibility and accessibility.
Denny said their dog service is unique in that it focuses on creating an industry "gold standard" for customer and pet experience.
"A high-quality member experience is something that humans expect from other services, they can also expect the same experience at a Dogdrop location," said Denny.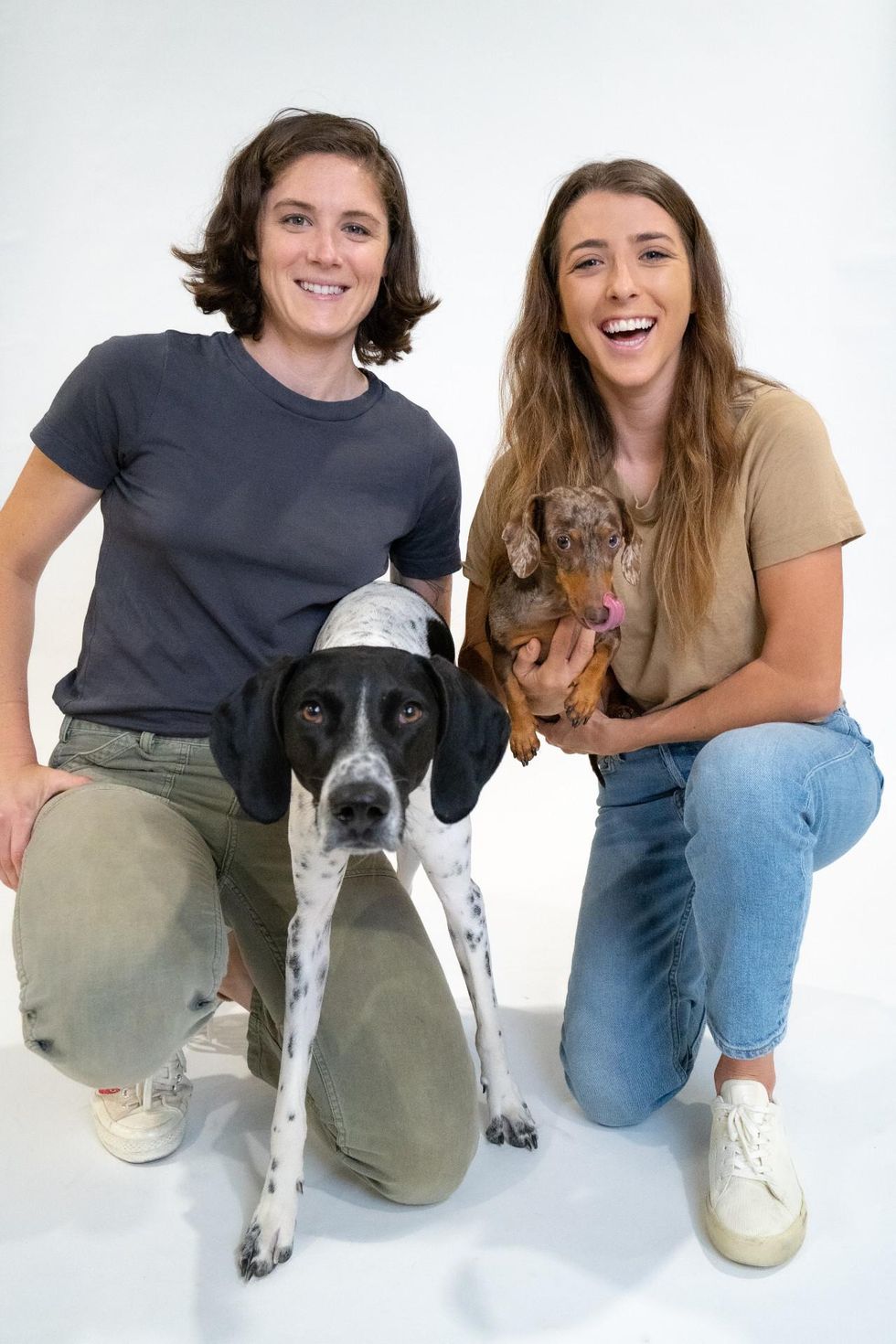 Dogdrop co-founders Greer Wilk (left) and Shaina Denny
At Dogdrop, pet owners can drop off their pups whenever they need to and pick them up whenever they are ready.
Dogdrop's customers pay an hourly rate or a monthly subscription. Costs start at $20 per month for three hours and range up to $800 per month for unlimited services.
The COVID-19 pandemic caused economic hardships for many startups and small businesses. Companies like Rover, one of Dogdrop's top competitors, were forced to lay off employees within weeks of the start of the pandemic. Rover laid off 41% of its workers at the end of 2020.
"If people are working from home and not traveling, the impact on our community of sitters and walkers is devastating," its CEO said in a statement last year.

But the American Pet Products Association reported that Americans spent almost $104 billion in 2020 on services such as grooming pet sitting and pet walking. This year the association estimates consumers will spend almost $110 billion on pet services — an increase of 5.7% over last year.
Denny said her company's biggest challenge was not economic, but keeping their employees safe and supporting them through rough times.

"As someone who adopted or got a dog during the pandemic— the demand was there. Especially because we focus on what we call 'quick stops.' People are able to drop their dog off for one to three hours at a time to get them exercising or to have a quiet Zoom call," Denny said. "The real challenge was just making sure our staff felt safe and supported during these times, especially with other difficulties going on in Los Angeles specifically."
Dogdrop announced a $2.9 million raise in late September. The Series A funding round was led by Fuel Capital and also included Mars PetCare, Muse Capital, Animal Capital, Gaingels, The Helm and Wag CEO Garrett Smallwood, the chief executive of one of their biggest competitors.
The company intends to use the new funding to expand its business reach and marketing efforts.
"The pet industry is really growing right now and a lot of investors are attracted to the pet industry space," Denny said. "If we can make it through and be successful during that time it shows investors we will continue to grow."