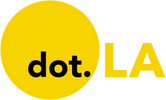 Get in the KNOW
on LA Startups & Tech
X
Lucas Dickey
Lucas Dickey
Lucas Dickey is an aspiring polymath, lover of inventions and the co-founder of Fernish.
In L.A. County, where Black and Latino communities represent almost 60% of the population, the numbers aren't much better. Given the fact that distribution of investment dollars roughly reflects the composition of diversity among investment partners, money invested in Black and Brown founders in L.A. is vastly disproportionate. Put simply, VC partners and check writers in L.A. don't look anything like their customers or employees.
Introducing the rider in a recent dot.LA story, Act One's Alex Guerrero put it like this:
"You haven't gotten those chances, not because you don't work hard or you're not there, but because you don't come from those networks, you don't have that wealth, you don't have that privilege and that's what's hindering you and that's not your fault. Sometimes you just don't hit the birth lottery."
While COVID was raging across the country and America was exposed to the horrific killing of George Floyd, Guerrero was thinking about equitable access to opportunity in a new and creative way. Specifically, he was thinking about the opportunity to drive real wealth creation for communities that historically don't have access to the table. He was also thinking about how the venture capital-financed ecosystem needed another tool to drive diversity, equity and inclusion across the entire stack. In particular, the equity component needed real and material change.
How Diversity Riders Work
Guerrero is asking for VC firms leading a deal to add a provision to their term sheets requiring a certain amount of capital in a given financing round be allocated to diverse check writers.
To understand how that provision — called a Diversity Rider — works, you have to understand how venture capital deals work. (This is a simplification, so, finance experts, please bear with me.)
VCs tend to make investments in a given company as a group, but that group of investors is typically led by a single firm, which gets to set the "terms" of the deal in the form of a contract, called the "term sheet."
It is the term sheet that defines many of the critical requirements and conditions of a company's financing event. These documents include many of the most salient and substantive details of an investment deal, including liquidation preferences, voting rights, pro rata rights, board composition changes, right of first refusal and, most importantly (at least, for some), the valuation tied to the investment round.
Much like any contract, everything is subject to negotiation and a lot of creativity can be introduced. This is where riders come along.
Guerrero's initiative is somewhat revolutionary in its incremental nature in that it didn't call for an explicit percentage of a round to go to DCWs, but rather just that a rider should be included and the lead VC. It's sufficiently flexible to enable all sorts of implementation, meaning the Diversity Rider can over time be added to more and more term sheets until it becomes a norm. Ideally we quickly get to the point that the Diversity Rider is perfunctory to include, and noncontroversial — or even better, it's no longer needed at all as the industry has internalized its mission and it becomeis the norm. What a world!
What Is Founders' Role in Expanding the Diversity Rider?
Alex and his supporters have already partnered with at least 10 venture capital firms that are committed to using the rider in their term sheets.
I asked Alex what obligations or part to play he thought founders had in the Diversity Rider call to action.
"Not only are founders incredibly essential to the growth of the rider," he said, "in my opinion they will be the key driver determining how fast the entire industry moves towards normalizing the topic of having a diverse cap table. When you [the founder] see the rider language in a Term Sheet, you will instantly know by their actions that that [VC] cares about D&I where it matters most: at the equity level."
But there's more that can be done, specifically, by founders who want to see their profits, and the ecosystem, grow.
"No founder should be dependent on any VC firm to be the ones to proactively bring up the topic of having a diverse cap table," he said. "These are your companies, and it is your call as to who gets the ability to participate, whether the existing or new investors like it or not."
It is tantamount to success across many dimensions and across many stakeholders to drive a higher participation of diverse participants in cap tables, with allocation requirements baked into the term sheet.
"Hopefully your VC investors will be understanding and supportive," Guerrero added, "but if in today's world you bring this up and an investor balks at it, you might want to ask yourself if you want to be in business with that person or firm in general since you wouldn't be philosophically aligned on this crucial aspect of building your business. I know that this topic of conversation can be uncomfortable, but if we don't commit to having this conversation everywhere, for every round, all the time, nothing will truly change."
We, as founders and entrepreneurs, have the ability to influence terms and make possible the change we want to see. We have leverage as a class, so let's use it for doing good while doing well.
Fernish will be allocating a target of 10% of all future rounds to diverse check writers as our own implementation of the Rider. (Shout out to Finix for setting a great example here for the rest of us!)
We've also broadened our board of directors and kicked off an exploration of DEI training to raise our understanding of unconscious bias in the workplace. We also recently donated to the Fund for South LA Founders and my time as a mentor to the inaugural cohort of this fund.
Why the Rider Works for L.A. Investors, Founders and Communities
Whether you hold a traditional Milton Friedman view that a company's responsibility is solely to its shareholders or a more modern and thankfully broader interpretation of a company's role in society, it is indisputable that more diverse companies — across investors, board members, leadership teams, all the way down to line staff — will have better returns over time. An extensive McKinsey report proved this from multiple angles.
Additionally, VCs are looking for ways to de-risk any and all investments. The rider will drive predictably higher performance so it's inclusion is another edge on the path to venture success. All around, this means the Diversity Rider is a win-win for diverse investors and the rest of the cap table alike.
Even better, the common class stockholders—i.e. the founders and the rest of the employees—will also get to benefit from this better performance. That makes it a win-win-win!
Also important: diverse venture investors get the opportunity to create multi-fold returns, rather than incremental returns, on their investments. Assuming that the investor is comfortable with the risk of an earlier stage investment, and has the financial wherewithal to spread their capital across a decent mix of companies, a blended "Internal Rate of Return" (IRR) target would be 20-30%. Someone who invested in an S&P 500 index fund WHEN? has seen a "compound annual growth rate" of 7-10%. And assuming the investor "picks a winner", this can be multiple multiples on the initial investment.
Venture and private equity as an asset class — and the wide range of preferential tax treatments for investments in this category — is how generational wealth is created.
This is also how DCWs expand their financial footprint, creating a flywheel effect whereby they can invest further. That wealth can, in turn, be used to forward initiatives of various sorts in their "communities" — however that might be defined — that can lead to more opportunity, more founders, more investment.
From Your Site Articles
Related Articles Around the Web
You've started your company and it seems like the only way to raise the necessary operating capital and get this damn thing going faster is to sell a stake in your company as equity. You'd rather not sell more of the company than you absolutely have to.

There's always the very popular, but least appetizing, option of pooling all your personal credit cards into an ocean of debt (see every episode of "How I Built This" ever). But before you throw the Hail Mary, take a look at some other options. There are actually a number of alternative financing options. And thankfully, the market is responding to interest in non-dilutive capital of this kind and thus is rushing to meet the demand of this particular customer type (ie. you, my fellow entrepreneurs).
Trust me, at Fernish we know just how costly it can be to finance a new venture, what with engineers, warehouses, advertising, and furniture inventory. So, how can you finance your company other than selling a large portion of it off to investors?
Quick caveat: for the most part, raising a small equity round—with friends, family or smaller institutions and strategic angels—will make it easier for you to get access to the other capital sources listed below. Having cash on your balance sheet and/or a reputation with the institutions familiar to these financiers will make it significantly easier for you to get access to them, and with better terms.
Let's dive into a few of the options.
Revenue Share
Market leader Clearbanc defines this option succinctly: "No dilution. No board seats. No warrants. No personal guarantee. No personal credit checks. No fixed payment timelines. No bullshit!"
But what does that exactly mean? The company extends anywhere between $10k to $10MM in the form of marketing capital in exchange for a percentage of your generated revenue. Put simply: they'll give you X dollars for marketing purposes, and in exchange you'll pay back that principle, plus interest (6-12%) depending on a number of factors, including your historical ad spend to validate you've achieved a positive return on your ad dollar investment—the ad world jargon is Return On Ad Spend (ROAS). If you're running an ecommerce or marketplace, direct-to-consumer (DTC) business or consumer software-as-a-service (SaaS) business, this is likely a good candidate for you. The capital they provide can be used on most popular ad platforms including Facebook, Google, Pinterest, Amazon, Twitter and more.
Given the density of DTC goods companies, gaming startups, ecommerce platforms and marketplace businesses in L.A., this is certainly an option that most readers here should look into.
Good for: Marketplace or DTC businesses already successfully using performance channels from Facebook, Google, et al, to sell inventory.
Traditional Credit from New Lenders
Many legacy corporate credit card companies expect personal guarantees and a lengthy company credit history. That poses a bit of a catch-22 for companies just getting off the ground.
A new class of credit companies like Brex promise credit limits "10-20x" higher than traditional business cards.They also promise not to charge you interest or fees on your balance — which is materially better than those personal cards you've been using. (And you might want to consider Brex's Cash offering as well if you're tired of being nickel-and-dimed with outrageous ACH and wire transfer fees to pay your various vendors. Oh, and their payout on sales hitting your account are available net-zero—which is definitely helpful in the early days when you're managing your cash flow so closely.)
Good for: Pretty much anyone and everyone. You will inherently need access to "traditional" credit and cash transfer/vendor payment options. Find the one that offers you the most value for the lowest cost — it's that simple!
Inventory Financing
If your business requires that you procure inventory that you'll in turn sell—or lease, like Fernish or Fair—to your customers over time, you're going to need cash to cover your purchase orders. Better not to use equity dollars you'd rather allocate towards headcount and R&D to pay for this inventory.
Welcome to inventory financing! It's all about covering your upfront outlay, knowing you'll recoup the underlying costs of goods sold as you retail or rent out your wares. The inventory itself serves as the collateral for the loan here, as the lender knows the goods—which have clearly identifiable value—can always be liquidated if need be.
Inventory financing is used by small startups and Amazon alike (though the heavy-hitters will use financial instruments that differ in name, the idea is the same). Why spend cash from your balance sheet when you can always borrow what you know you'll be paying back imminently? A newer L.A. entrant, Captec, plays in this wheelhouse, but definitely look at the array of players out there (NerdWallet has a pretty timely writeup here).
Good for: Consumer brands selling wholesale or DTC The more predictable your sales cycle is with other retailers or with consumers directly, the more likely the lender will be comfortable offering you terms. Beware of warrants, covenants and other legal commitments you may not be comfortable making as part of the exchange. A variant here is equipment financing, which is great for companies manufacturing their own goods, particularly when their supply is being vastly outpaced by demand.
----
This is by no means an exhaustive list; there's also venture debt, asset-backed lending, receivables-based lending, and other securitization options, but those tend to come into play once your business has matured, established a pretty solid credit history and can justify other forms of capital at better rates through its (hopefully) higher revenue or valuation.
Add up all of the options above, and your capital management might look a little more complex than you might have hoped. But the cost of managing this financial cognitive overhead is negligible when you weigh it against the potential upside when a liquidity event (hopefully!) hits down the road. And, frankly, as your business grows, this financial complexity is something you'll have to face anyway; as your initial investors look to protect their own stake in your company, they'll encourage you to identify non-dilutive funding options like those mentioned above. They, too, want to protect their stake in the company, while also looking for capital to accelerate the pace of your company's growth. Might as well get ahead of the curve early.
Building a business is expensive, but just know you don't necessarily have to sell the proverbial shirt off your back. Take advantage of the opportunity to borrow someone else's shirt instead — for a small fee, of course.
(Quick note: Fernish doesn't endorse any of the specific financiers above, but we have used one or two of them.)
Have a question about getting your startup off the ground? Let us know, and we'll consider it for our next column..

From Your Site Articles
Related Articles Around the Web
Courtesy Fernish.co
Let's call this the 'lede' and not bury it: I'm a co-founder, father, partner, community member and I've got a lot going on in my head right now. This piece serves as a rapid-fire, stream of consciousness glimpse into my mental montage, which at times shifts swiftly from Boschian fear-scapes, to gallows humor, to intentional positivity to give the vagus nerve the stimulus it needs right now.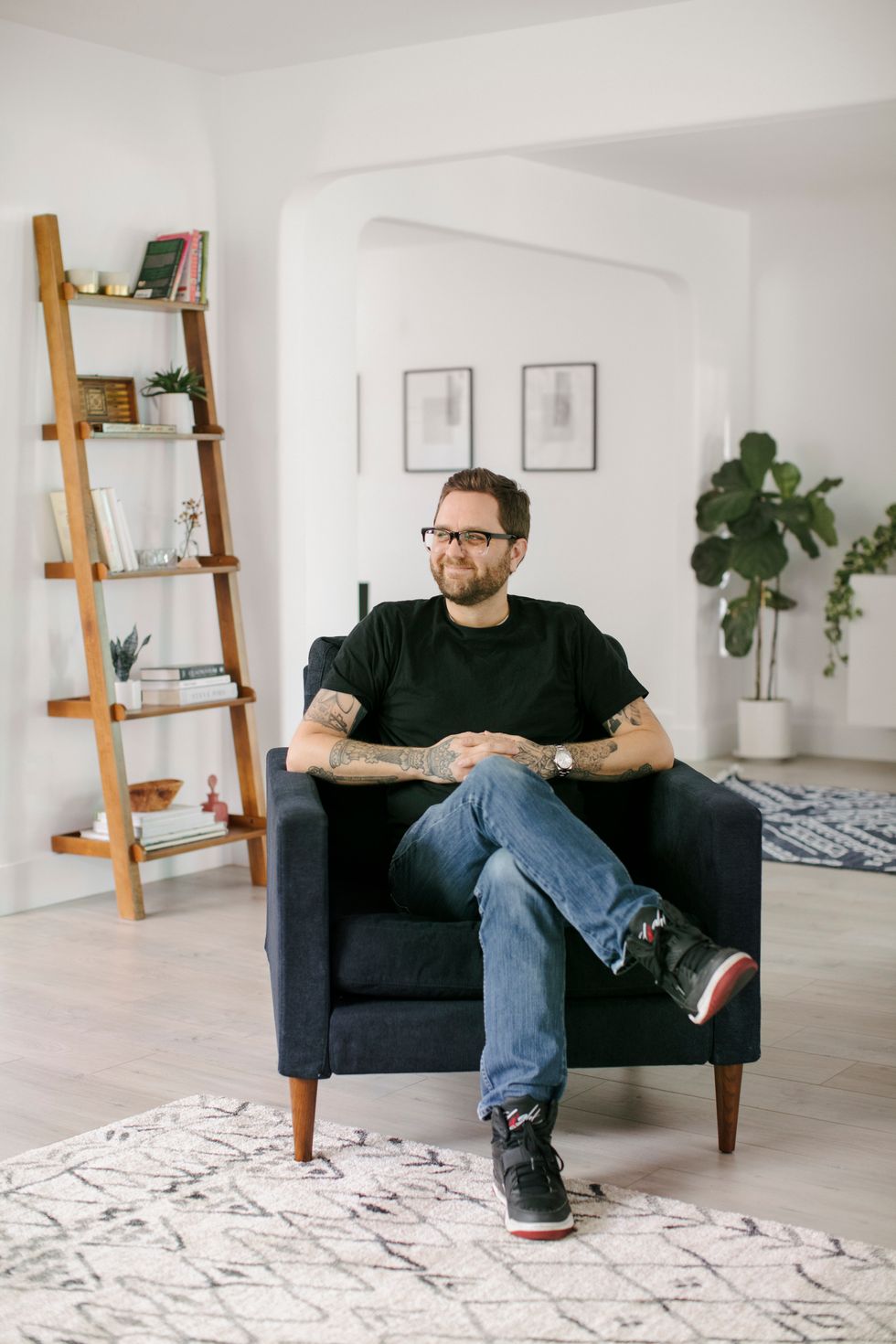 Courtesy of Fernish
However, a bit of a necessary preamble here to know prior to digging in further: I'm co-founder of a company in L.A. — that also operates in the original U.S. coronavirus hotspot, Seattle — called Fernish, a full-service premium furniture rental company. It's important to share this bit of background:
A) Much like all VC-backed startups we're always thinking about the next raise, managing cash flow closely, and doing everything we can to retain staff,
B) That we have in-the-field delivery staff that are still entering customers' houses and apartment buildings despite possible exposure and accompanying risk, and
C) Our business has the "fun" and complexity of any bits+atoms business, including supply chain, logistics infrastructure, fixed capital costs associated with things like warehousing, and other upstream ramifications.
Also, much of what "I" am thinking about and "I" am doing are a direct reflection of my co-founder, Michael Barlow, our COO, Kristin Smith, and the rest of our team at large. And with that, we can begin…
What I'm thinking about:
Our team. I'm spending probably 50% of my mental space thinking about the Fernish team. That might be an underestimation given 200% startup capacity. Questions like: Will our team even be able to continue to operate legally? Will there be an unexpected change to businesses designated as "essential services" that'll force us to shut down our warehouses or delivery services? Will we continue to receive demand for our services while people are hunkered down in order to justify the variable cost of contracted labor (i.e. keeping those non-Fernish employees we think of as our "team" employed)? Will our team be safe—both physically and psychologically—during these unprecedented times? Will our team have confidence that we know WTF we're even doing? (That last one is standard founder imposter syndrome that's only exacerbated given current circumstances.) Can we continue to live by our operating values—the values that should reflect who we are in thick and thin?
Our customers. What can we do for them differently in terms of the service we're offering? What new product selection should we consider for them to meet their (temporarily?) changing needs? What sort of financial impact will "stay in place" orders have on their lives, their livelihood, and—not to be crass in any way, but—their ability to continue paying Fernish for their monthly subscription plans? And on a longer horizon, will they think of their home's differently and how might that interact their relationship with Fernish?
Reading: Part 1: Biz Lit as a Tool. I'm reading. A lot. I've always read a lot, but I've found myself circling back to classics like Ben Horowitz's "The Hard Thing About Hard Things", his original "Peacetime CEO/Wartime CEO" blog post, Andy Grove's "High Output Management" (which is my all-time favorite business book). But I'm also reading new pieces by the likes of NfX including "28 Moves to Survive (& Thrive) in a Downturn" and dot.LA Chairman (and amazing operator) Spencer Rascoff's post "Advice to CEOs on Their Upcoming Layoffs — From Someone Who Has Done it Before". I have a strong preference and bias for sober, clear, and practical advice from those who have been there and done that, hence Ben and Spencer's posts speaking to me. Whether facing these choices directly or just to have back-of-pocket for "what if" scenario planning, these are great tools for steeling yourself mentally, and honing your empathetic muscles a bit in an anticipatory fashion.
Reading: Part 2: The News as Direct Input to Operations. Much like everyone else, I'm following COVID news closely, but especially—much like my founder and operator peers—I'm following news out of Capitol Hill and state/county/municipal governments vis-a-vis fiscal stimulus packages, ever-changing "safer-at-home" order details, and further things that directly impact Fernish and offer us a lifeline via credit facilities, tax deferments, grants, and anything else that helps Fernish extend our runway AND has an impact on how we keep our front-line staff as safe as possible (i.e. Team Fernish delivery drivers and warehouse workers). Thank GOD that congress just managed to pass a multi-trillion dollar COVID financial package.
What I (and Fernish executive team) are doing:
For our team. We've tightened all of the safety guidelines, secured all the cleaning and protective gear we can responsibly hold (as yes, we're being mindful of the health community needing this same gear), and are proactively reaching out to customers in advance of delivery to verify that no one in the destination household is symptomatic (while simultaneously being aware that COVID can be transmitted even by asymptomatic carriers). And for our now-distributed HQ team WFH, we're holding more virtual events (virtual taco Tuesday, virtual happy hour…but honestly our team is "caring for the communal" and arranging these from the bottom up), checking in daily over Slack on mental/physical health, and trying to make the teams as productive and happy as they can be in their "new" surroundings. And we're discussing all of this daily as an exec team as part of a recurring COVID war room (and yes, fighting this epidemic really does feel like war, even for us who aren't front-line medical professionals). So, succinctly: safety and security.
For our customers. Like many of our delivery peers, you can expect to see options for "no contact delivery"—win, win for the customer and our team. We're also beefing up office furniture for the WFH masses that weren't quite set up for this to be an everyday thing for months. We're working out how to manage the inevitable financial hardships of our customers in the face of unexpected downtime due to sickness or unemployment due to business closures or at least furloughs. We're showing empathy in all of our communication—this is not new, but we're doubling down here as hardship runs rampant. Not surprisingly, these initiatives, much like those for our team, are also about safety and security.
For our community. We're giving our time to our peers, as we always have, to contemplate all sorts of scenarios and how to manage that in the context of our businesses. We're giving our money to charitable effortsthat will ideally help those in the communities within which we operate. We're participating in forums to share thoughts, emotions, and posting things like this…that make us vulnerable, but also allow us to connect and allow others to feel isolated within the constraints of social distancing.
For our company. As any fiscally responsible business should in a time of market volatility and economic uncertainty at a global level, you best believe we're finding opportunities to tighten belts, including filing SBA loans (thanks to new provisions in the recently passed legislation—see a great breakdown in tools for VC-backed startups in this NVCA post), revisiting vendor pricing & relationships (knowing those who work with us now will be good long-term partners), fundraising (but, really, what startup isn't always fundraising?), revisiting any and all variable costs to see what additional burn we can eek out (no sacred cows when you're at war!). Startups aim to survive and thrive in scarcity, so to a certain extent this is just more testing of our mettle, but damn if this isn't really pushing the startup community to our creative financial limits!
For the future. And yet. And yet, despite all of the arguably defensive and short-term efforts above, we're still making time to think about how we might "gain ground" now, or at least tee up strategic efforts through the blessing of today's unique vantage. We're a funny bunch, entrepreneurs, and right now our delusions are coming in handy, for sure.
For lack of a pithy summary, I simply want to sign off by saying that I hope we all find collective safety and security, and solidarity in this shared crisis, sooner than later.
Lucas Dickey is the chief product officer and co-founder of the furniture rental service, Fernish.