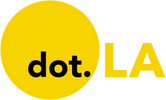 Get in the KNOW  
  on LA Startups & Tech  
X
Lucas Dickey
Lucas Dickey is an aspiring polymath, lover of inventions and the co-founder of Fernish.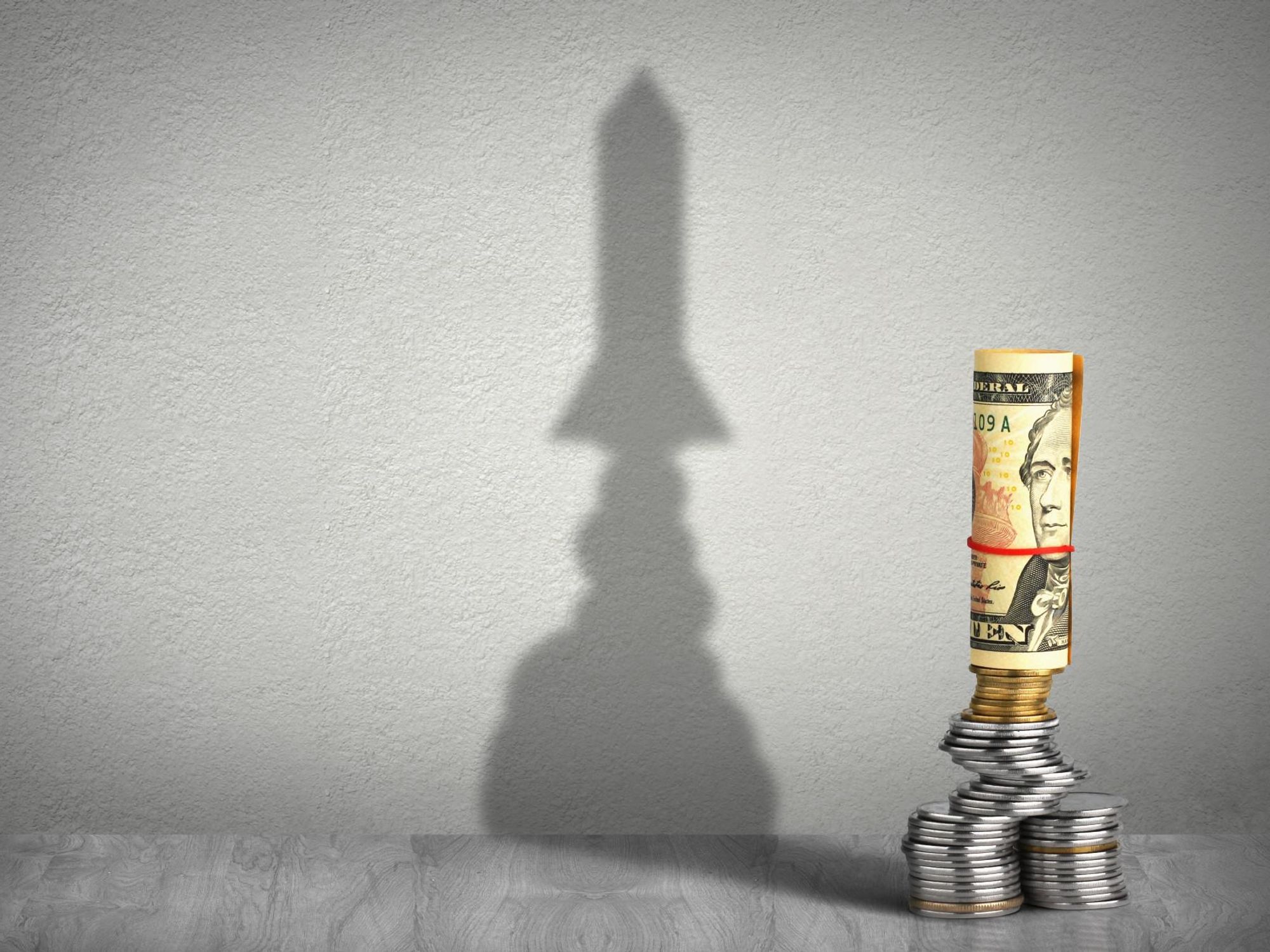 You've started your company and it seems like the only way to raise the necessary operating capital and get this damn thing going faster is to sell a stake in your company as equity. You'd rather not sell more of the company than you absolutely have to.

There's always the very popular, but least appetizing, option of pooling all your personal credit cards into an ocean of debt (see every episode of "How I Built This" ever). But before you throw the Hail Mary, take a look at some other options. There are actually a number of alternative financing options. And thankfully, the market is responding to interest in non-dilutive capital of this kind and thus is rushing to meet the demand of this particular customer type (ie. you, my fellow entrepreneurs).
Trust me, at Fernish we know just how costly it can be to finance a new venture, what with engineers, warehouses, advertising, and furniture inventory. So, how can you finance your company other than selling a large portion of it off to investors?
---
Quick caveat: for the most part, raising a small equity round—with friends, family or smaller institutions and strategic angels—will make it easier for you to get access to the other capital sources listed below. Having cash on your balance sheet and/or a reputation with the institutions familiar to these financiers will make it significantly easier for you to get access to them, and with better terms.
Let's dive into a few of the options.
Revenue Share
Market leader Clearbanc defines this option succinctly: "No dilution. No board seats. No warrants. No personal guarantee. No personal credit checks. No fixed payment timelines. No bullshit!"
But what does that exactly mean? The company extends anywhere between $10k to $10MM in the form of marketing capital in exchange for a percentage of your generated revenue. Put simply: they'll give you X dollars for marketing purposes, and in exchange you'll pay back that principle, plus interest (6-12%) depending on a number of factors, including your historical ad spend to validate you've achieved a positive return on your ad dollar investment—the ad world jargon is Return On Ad Spend (ROAS). If you're running an ecommerce or marketplace, direct-to-consumer (DTC) business or consumer software-as-a-service (SaaS) business, this is likely a good candidate for you. The capital they provide can be used on most popular ad platforms including Facebook, Google, Pinterest, Amazon, Twitter and more.
Given the density of DTC goods companies, gaming startups, ecommerce platforms and marketplace businesses in L.A., this is certainly an option that most readers here should look into.
Good for: Marketplace or DTC businesses already successfully using performance channels from Facebook, Google, et al, to sell inventory.
Traditional Credit from New Lenders
Many legacy corporate credit card companies expect personal guarantees and a lengthy company credit history. That poses a bit of a catch-22 for companies just getting off the ground.
A new class of credit companies like Brex promise credit limits "10-20x" higher than traditional business cards.They also promise not to charge you interest or fees on your balance — which is materially better than those personal cards you've been using. (And you might want to consider Brex's Cash offering as well if you're tired of being nickel-and-dimed with outrageous ACH and wire transfer fees to pay your various vendors. Oh, and their payout on sales hitting your account are available net-zero—which is definitely helpful in the early days when you're managing your cash flow so closely.)
Good for: Pretty much anyone and everyone. You will inherently need access to "traditional" credit and cash transfer/vendor payment options. Find the one that offers you the most value for the lowest cost — it's that simple!
Inventory Financing
If your business requires that you procure inventory that you'll in turn sell—or lease, like Fernish or Fair—to your customers over time, you're going to need cash to cover your purchase orders. Better not to use equity dollars you'd rather allocate towards headcount and R&D to pay for this inventory.
Welcome to inventory financing! It's all about covering your upfront outlay, knowing you'll recoup the underlying costs of goods sold as you retail or rent out your wares. The inventory itself serves as the collateral for the loan here, as the lender knows the goods—which have clearly identifiable value—can always be liquidated if need be.
Inventory financing is used by small startups and Amazon alike (though the heavy-hitters will use financial instruments that differ in name, the idea is the same). Why spend cash from your balance sheet when you can always borrow what you know you'll be paying back imminently? A newer L.A. entrant, Captec, plays in this wheelhouse, but definitely look at the array of players out there (NerdWallet has a pretty timely writeup here).
Good for: Consumer brands selling wholesale or DTC The more predictable your sales cycle is with other retailers or with consumers directly, the more likely the lender will be comfortable offering you terms. Beware of warrants, covenants and other legal commitments you may not be comfortable making as part of the exchange. A variant here is equipment financing, which is great for companies manufacturing their own goods, particularly when their supply is being vastly outpaced by demand.
----
This is by no means an exhaustive list; there's also venture debt, asset-backed lending, receivables-based lending, and other securitization options, but those tend to come into play once your business has matured, established a pretty solid credit history and can justify other forms of capital at better rates through its (hopefully) higher revenue or valuation.
Add up all of the options above, and your capital management might look a little more complex than you might have hoped. But the cost of managing this financial cognitive overhead is negligible when you weigh it against the potential upside when a liquidity event (hopefully!) hits down the road. And, frankly, as your business grows, this financial complexity is something you'll have to face anyway; as your initial investors look to protect their own stake in your company, they'll encourage you to identify non-dilutive funding options like those mentioned above. They, too, want to protect their stake in the company, while also looking for capital to accelerate the pace of your company's growth. Might as well get ahead of the curve early.
Building a business is expensive, but just know you don't necessarily have to sell the proverbial shirt off your back. Take advantage of the opportunity to borrow someone else's shirt instead — for a small fee, of course.
(Quick note: Fernish doesn't endorse any of the specific financiers above, but we have used one or two of them.)
Have a question about getting your startup off the ground? Let us know, and we'll consider it for our next column..

Lucas Dickey
Lucas Dickey is an aspiring polymath, lover of inventions and the co-founder of Fernish.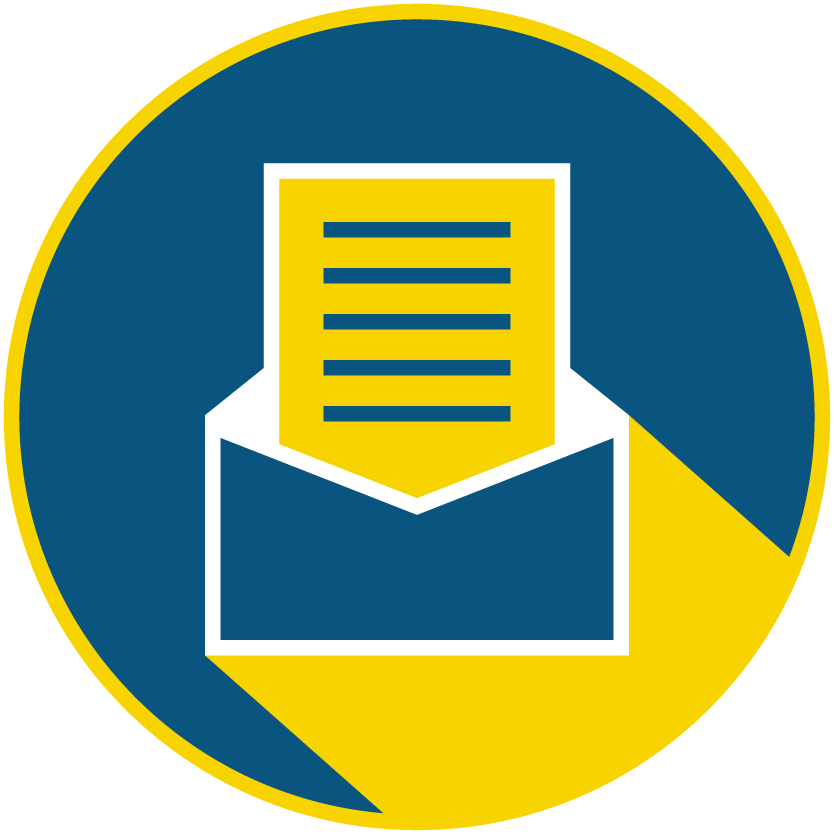 Subscribe to our newsletter to catch every headline.
Keerthi Vedantam
Keerthi Vedantam is a bioscience reporter at dot.LA. She cut her teeth covering everything from cloud computing to 5G in San Francisco and Seattle. Before she covered tech, Keerthi reported on tribal lands and congressional policy in Washington, D.C. Connect with her on Twitter, Clubhouse (@keerthivedantam) or Signal at 408-470-0776.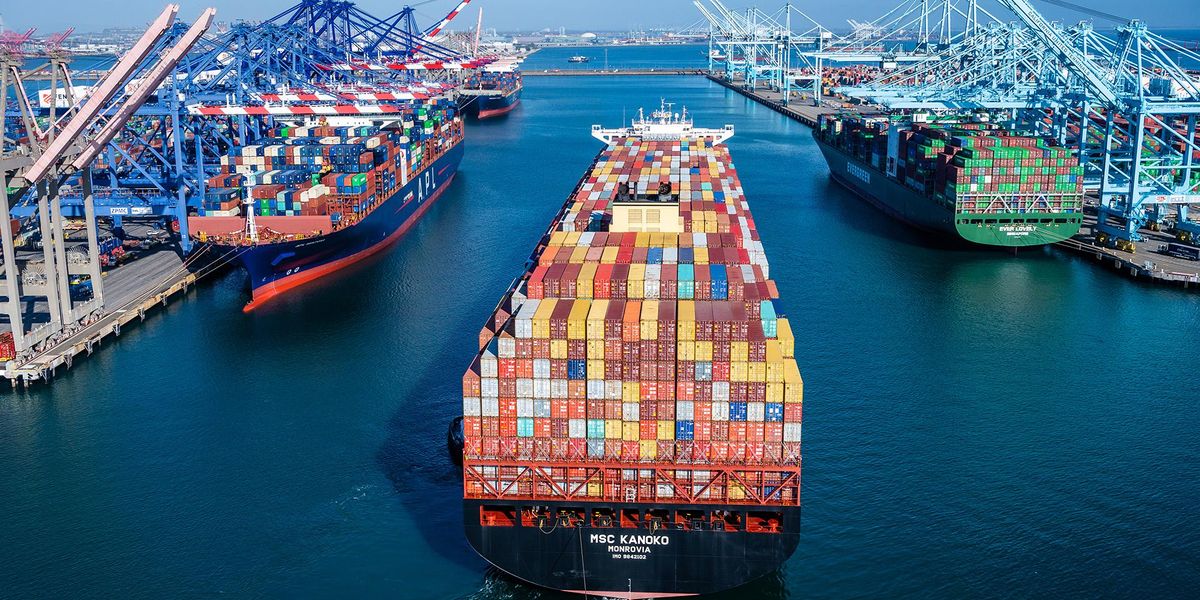 Photo courtesy of the Port of Los Angeles.
San Pedro-based Braid Theory is one of the growing number of accelerators in the country looking to grow the so-called blue economy, which spans a range of ocean-related industries and is estimated at $2.5 trillion a year.

The accelerator is accepting online applications until July 18, with its second-ever program kicking off in August.
This year's focus will be different from the typical accelerator: Startups in this group will test their products directly with companies active in the ocean economy for four months, collecting data on what works, what doesn't and further developing proof of concept. Braid Theory will help these startups come up with their business plan and pitches, and connect them to investors and potential partners in the field. In return, it takes an equity warrant that can be converted after three years.
The startups joining Braid Theory typically span industries like port logistics, aquaculture and energy, all of them aiming to test their technologies and untapped opportunities of the burgeoning industry. The accelerator's goal is to bring those companies from pre-revenue into commercialization.
And all of them are looking to solve challenges within the blue economy ecosystem, many of which have also been exacerbated by the COVID-19 pandemic. With 31% of all goods floating across the ocean to and from the U.S. pass through the Port of L.A. and the Port of Long Beach, COVID-19 strangled supply chains and increased the volume of goods handled at L.A. 's premiere dock by nearly 16% between 2020 and 2021. This created numerous logistical challenges for the dwindling workforce at the nation's busiest ports while increasing emissions.
"The thing that we're trying to think about are ways in which we can leverage biological systems and software to make more immediate changes in markets that have a low barrier to entry," Braid Theory co-founder Jim Cooper said of accelerator's approach to addressing a wide range of climate and logistical issues.
Cooper founded Braid Theory with his colleague Ann Carpenter after the pair left PortTechLA, a maritime and logistics incubator that shuttered in 2016. The two wanted to create an accelerator for port and ocean startups that went beyond logistics and took into account other promising sectors of the ocean economy, including sustainable fish and plant cultivation as well as tools to make the shipping sector more efficient.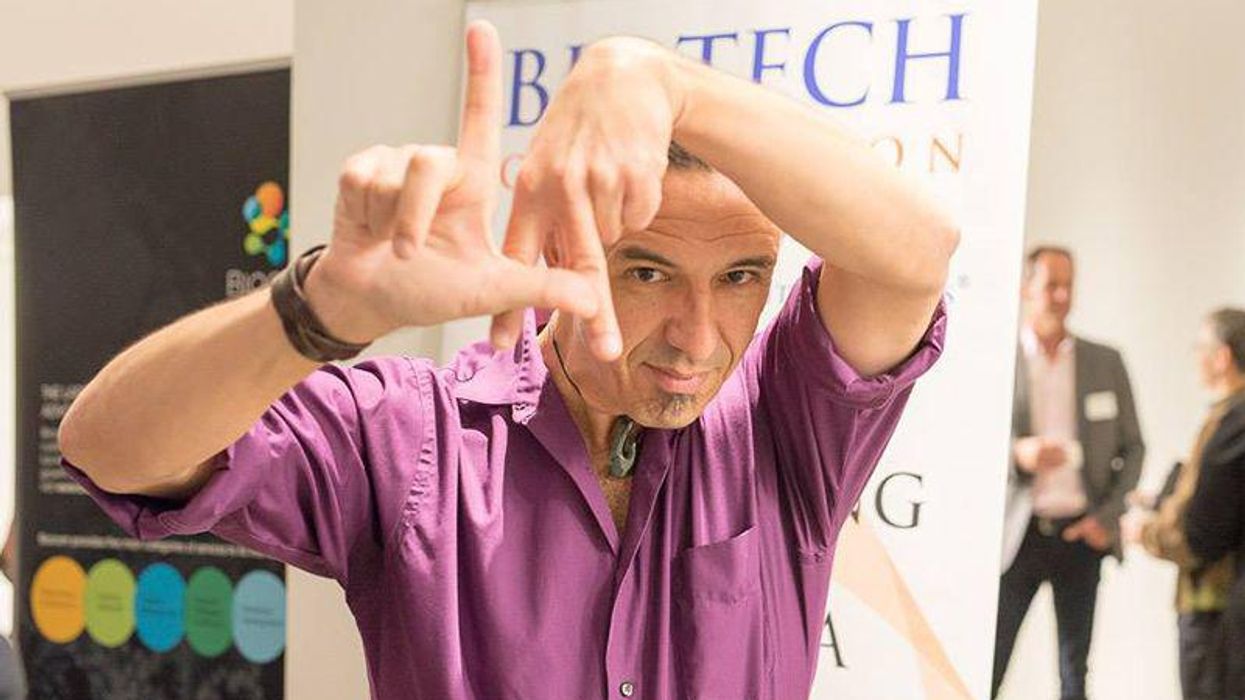 Jim Cooper co-founded Braid Theory with his former colleague from PortTechLA, Ann Carpenter.Image courtesy of Braid Theory
Accelerators like Braid Theory are attempting to fill a void in the blue economy ecosystem. Despite being home to several universities with robust maritime research centers and a giant port infrastructure that could be better optimized, few startups survive in Los Angeles due to a lack of early stage funding, according to a 2020 report from the Los Angeles Economic Development Corporation. The accelerator provides funds and lab space and investor connections to nascent startups tackling a wide range of ocean-related problems.
The same report found that ocean startups, particularly early-stage ones, have a difficult time getting funding to accommodate the need for expensive lab equipment like centrifuges, chillers and pipettes. Startups in the blue economy space are primarily funded through federal and state dollars, NGOs and philanthropies, and competitions. But while angel funding has historically been slow to trickle into blue economy startups, some are starting to take note of the size of the market. In the first cohort, eight out of 12 startups received federal funding and investor funding with the help of Braid Theory.
The accelerator's first graduating class included Florida-based Tampa DeepSea Xplorers, which makes seafaring autonomous vehicles that can scrape the bottom of the ocean and collect data faster for researchers to use as they study climate change impact or source for different medicines. Irvine-based ReCreate Energy is another graduate, which sources algae to create a more sustainable bio-crude oil that can be used at gas and oil refineries. While FlashQ, a Canada-based AI platform, is trying to reduce truck congestion and the emissions caused by them at the port by creating a scheduling platform that optimizes waiting and shipment times.
"The key is the opportunity, the opportunity was there," Mimi Carter, a biotech investor with the Pasadena Angels, said of the business opportunities in the ocean market. "We saw a market that was unaddressed and is still an emerging market."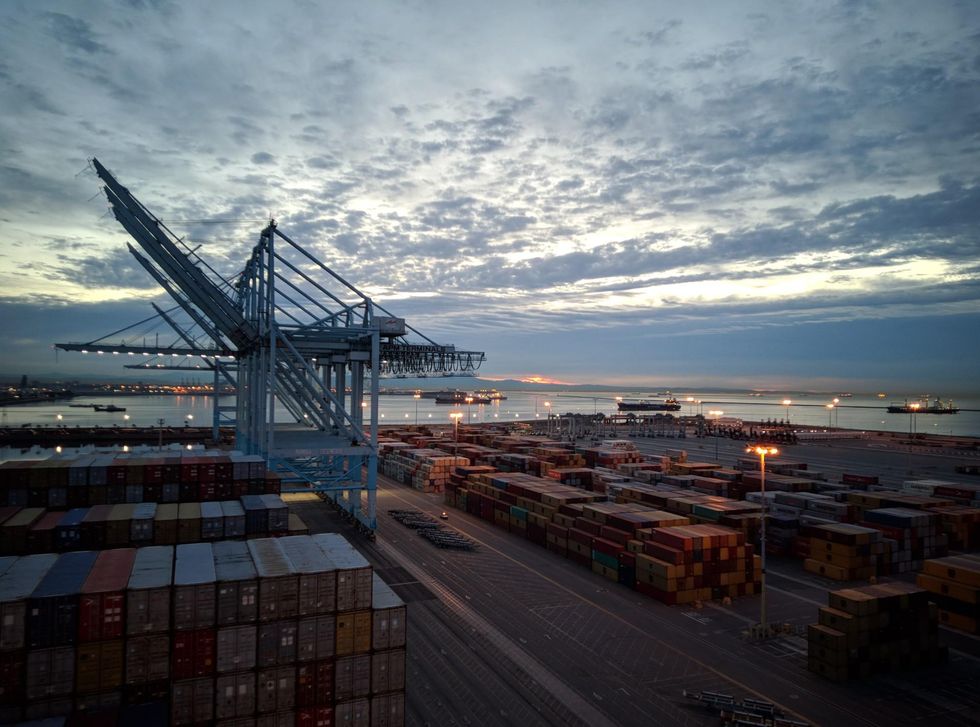 A cluster of cranes at the Port of Long Beach.Photo by DJANA 575/ Shutterstock
To Carter's credit, L.A. County boasts 75 miles of coastline that the LAEDC expects by 2023 will produce more than $80 billion in regional output, make roughly $50 billion in gross county product, and create over 200,000 direct and indirect jobs, according to a 2020 report. And, according to the Los Angeles Economic Development Corporation, economic and job growth in this sector relies heavily on the creation and implementation of new technologies, making angel investors necessary players in bolstering the ocean economy.
"Not only do we want to be investing in a sustainable product, but someone we count as a first mover," Carter said of her investment approach. Already, groups like the Pasadena Angels and Techstars L.A. have made investments in the space. Reece Pacheco, a blue economy angel investor, is quietly working on a new venture fund around the blue tech space that hasn't been announced yet.
"What we're starting to see is there are entrepreneurs who are either coming up through these research firms, or there are entrepreneurs who have cut their teeth elsewhere but care about the ocean," Pacheco said.
There's also Braid Theory's neighbor (and landlord), AltaSea, the nonprofit research hub that has facilitated a number of partnerships with companies across the world.
"We do want to become the leading destination for the blue economy in terms of technology, finance, the education pathways it takes for students to get into these jobs in the future, and then the actual workforce development for the jobs of the future," said Terry Tamminen, the new CEO of AltaSea.
Braid Theory's makeshift shipping container-turned-lab is next door to a slew of other startups and projects in the blue economy space. USC researchers are incubating bubbling cauldrons of kelp that could create biofuels and alternative food sources. While Oceanographer Robert Ballard, who found the Titanic wreckage in 1985, set up a sea exploration program a few doors down.
"The ocean is more than a destination for tourists and a place for Jacques Cousteau and David Attenborough to go diving," Tamminen said. "It's actually something right at our doorstep that we need to protect for our own survival, but it's also an economic opportunity."
Keerthi Vedantam
Keerthi Vedantam is a bioscience reporter at dot.LA. She cut her teeth covering everything from cloud computing to 5G in San Francisco and Seattle. Before she covered tech, Keerthi reported on tribal lands and congressional policy in Washington, D.C. Connect with her on Twitter, Clubhouse (@keerthivedantam) or Signal at 408-470-0776.
https://twitter.com/KeerthiVedantam
keerthi@dot.la
Spencer Rascoff
Spencer Rascoff serves as executive chairman of dot.LA. He is an entrepreneur and company leader who co-founded Zillow, Hotwire, dot.LA, Pacaso and Supernova, and who served as Zillow's CEO for a decade. During Spencer's time as CEO, Zillow won dozens of "best places to work" awards as it grew to over 4,500 employees, $3 billion in revenue, and $10 billion in market capitalization. Prior to Zillow, Spencer co-founded and was VP Corporate Development of Hotwire, which was sold to Expedia for $685 million in 2003. Through his startup studio and venture capital firm, 75 & Sunny, Spencer is an active angel investor in over 100 companies and is incubating several more.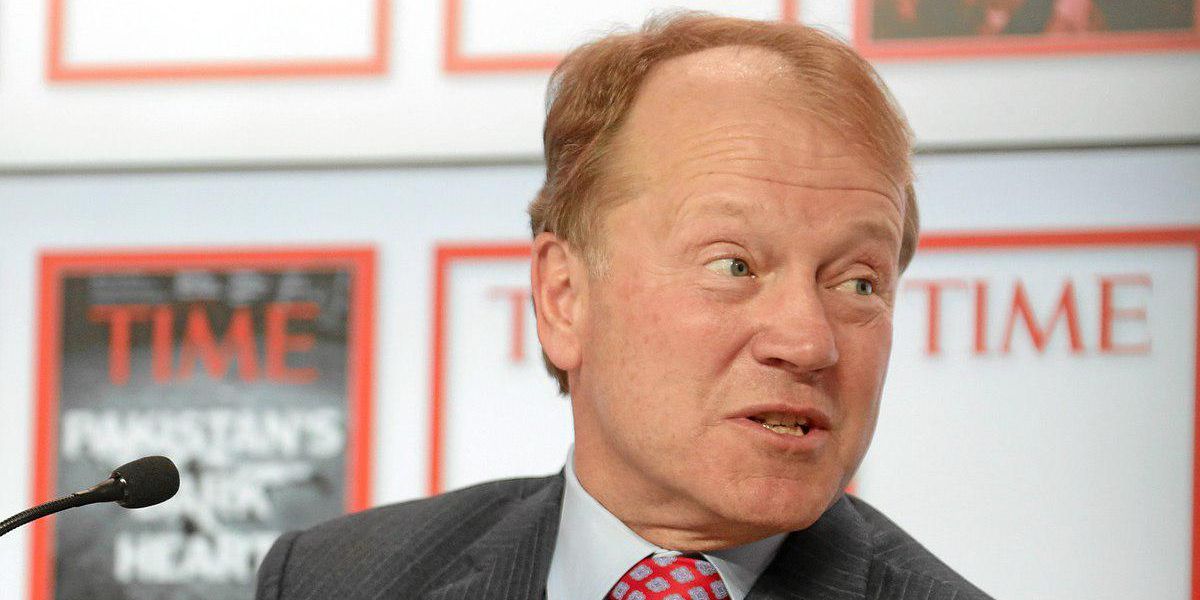 On this episode of Office Hours, host Spencer Rascoff joined John Chambers, founder and CEO of JC2 Ventures, to discuss how executives should approach the shifting economy. The recording was held at this year's Montgomery Summit, an annual gathering of over 1,000 senior-level investors, thought leaders and technology executives in Santa Monica.
Chambers served as the chairman and CEO of the technology conglomerate Cisco Systems, Inc. during the recessions of 2001 and 2008. Cisco survived both crises, he said, because it was quick to make tough decisions.

"This is where leadership is lonely," Chambers said.
He described making the decision to lay off staff while sitting alone on his roof in 2001. In the next several months, Cisco would lay off 7,584 employees.
"That was pain," he said, adding that because he made the decision early, the company was able to help many employees find jobs. "It was the worst year of my business career. It was really, really hard. But the opposite is true. Most of my competitors never came back and a large number of them just didn't survive."
Chambers said he sees the signs of a slowing economy coming into focus, adding that there are five or six variables at play. The one he has his eyes on is inflation—a problem, he said, the current generation of leaders in government and business haven't had to deal with before.
"The biggest issue in my opinion is can the Fed get us in for a soft landing, right? All I want is—like the guy in Florida—I want the plane to get down, it can bounce down the runway as many times as it wants."
There are a few factors, he suggested, that make this downturn different. Foremost, is that technology is the firmly entrenched in all industries—whether it's healthcare, manufacturing or even government work—and few companies will cease investing in new tech.
"We're mainline, front and center," he said. "There's a lot of money available, and there's nothing like helping you through a crisis like having money available."
Chambers said executives should view the crisis as an opportunity to reconsider the company's values. Companies should allocate resources to areas where they can get the most out of their funding and consider taking advantage of the lower prices to acquire rivals.
"I think this is a natural shakeout in an industry where it was getting too hot. There were 20 startups for each key idea," he said. "A lot of the top tech companies actually broke away during downturns. So I see it as an opportunity to break away in your planning for this year."
For companies needing to make tough decisions, Chambers said executives have to put themselves in the position of their employees as they make decisions and be clear about what they plan to do and why.
Navigating such situations is what makes leadership difficult, he said, but moments of crisis can also shape the future of a company.
"Be transparent. Don't hide," he said. "Don't waste the crisis. Deal with the world the way it is not the way you wish it was."
Want to hear more episodes? Subscribe to Office Hours on Stitcher, Apple Podcasts, Spotify, iHeart Radioor wherever you get your podcasts.
dot.LA Editorial Intern Kristin Snyder contributed to this post.
Spencer Rascoff
Spencer Rascoff serves as executive chairman of dot.LA. He is an entrepreneur and company leader who co-founded Zillow, Hotwire, dot.LA, Pacaso and Supernova, and who served as Zillow's CEO for a decade. During Spencer's time as CEO, Zillow won dozens of "best places to work" awards as it grew to over 4,500 employees, $3 billion in revenue, and $10 billion in market capitalization. Prior to Zillow, Spencer co-founded and was VP Corporate Development of Hotwire, which was sold to Expedia for $685 million in 2003. Through his startup studio and venture capital firm, 75 & Sunny, Spencer is an active angel investor in over 100 companies and is incubating several more.
Bootstrapping your business with GR0. (Illustration by Dilara Mundy)
Though the image of perfecting a pitch deck and then presenting your concept to investors and VCs is central to our common conception of being a founder and entrepreneur, many of the largest and most valuable tech companies in the world – from MailChimp to Shutterstock to Hewlett-Packard – bootstrapped their way to success.
Although funding obviously provides additional resources and risk mitigation – not to mention an established support system made up of experienced industry veterans – bootstrapping is not without its own advantages, particularly in terms of the freedom and control to steer your new company as you see fit.
Among local companies that forged this path to success in Los Angeles, one standout is digital marketing agency GR0. We spoke with co-founder and CEO Kevin Miller about his own bootstrapping journey, and what advice he'd pass down to his fellow founders.
While he concedes the natural downsides to funding your startup yourself – particularly as it concerns the strain on a founder's personal time and resources – for Miller, the bootstrapping process itself was its own reward.
"Seeing your company grow, getting to see new hires weekly, and building out an office space is so rewarding," Miller said. "I can't believe I can go to my own office now and employees are there working hard and taking their careers seriously. The fact that we are now a company that people look to and learn from is so satisfying."
Here are some of Miller and GR0's top suggestions for starting and growing your own business from scratch:
Set Priorities
For bootstrapping founders, keeping expenses low is absolutely essential in order to conserve resources. "When you raise $10 million in equity, you can go hire whoever you want and invest in whatever platforms and tools you need," Miller pointed out. "But with bootstrapping, every dollar counts."
He recommends splitting expenses into two groups – must-haves vs. "nice-to-have" expenditures – and then ruthlessly focusing on the must-haves alone. As an example, Miller cites having an office space as only "nice-to-have" for GR0's first few months; instead, he worked out of his own living room, which freed up funds to pay for a "must-have" legal adviser.
Though missing out on important resources like a full-time designer or other key hires may end up costing the founder time and aggravation, ultimately it pays off by freeing up future budget restrictions.
Don't Sweat the Small Details
It's probably not possible for a bootstrapping startup founder to remain cool, confident, and relaxed at all times. This is a difficult abstract to even envision. Still, Miller suggests "looking at the big picture and flying at 30,000 feet" as an important overall mindset and strategy.
"Just focusing on the bigger picture and knowing you are working toward something bigger will help get you through it," Miller advises. "Are you moving closer to the bigger dream you have? If so, don't sweat it."
Finding the Right Co-Founders and Early Hires
When seeking out collaborators for a new startup project, it can be tempting to look for complementary skill sets, to ensure the company has a balanced and experienced team. But for Miller and GR0, an individual's personal outlook proves just as important as their background and on-paper qualifications.
"The most ideal traits are honesty, trustworthiness, and integrity," Miller said. "There will be times where you and a co-founder will have differing opinions, but if you approach every situation with integrity and honestly, then you will be able to get through those times."
He recommends seeking out new hires based on their positive outlook, enthusiasm, and eagerness to dig in to the relevant details at hand.
"The most important trait you can have is a can-do attitude," Miller noted. "In the beginning, we didn't have the budget to build out a full team yet. So having someone come in with a can-do attitude and up for any challenge is so impactful."
Getting To Your Minimum Viable Product (MVP)
The minimum viable product (or MVP) was first introduced as part of the "Lean Startup" methodology devised by Eric Ries. Essentially, this is a no-frills version of the product or service your startup will provide, allowing the team to begin working with customers and learning more about the industry and business, with the least amount of up-front effort and cost.
Though it's important to develop and launch an MVP as quickly as possible, it's also important that the offering speaks to and aligns with the company's overall goals. If it's not attracting users the company hopes to convert into long-term customers, and it's not providing specific and valuable feedback and data to the team, it's not providing full and robust benefits to the company at large.
Miller suggests waiting until the company has an MVP that can handle a full sales cycle independently.
"If it can go through every step and intake a customer," he said, "then it's ready to launch."