fernish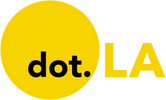 Get in the KNOW
on LA Startups & Tech
X
fernish
Fernish
As the divide between home and work erodes, Fernish is one of several startups targeting young adults with a monthly subscription to modern home and home-office decor.
The startup that rents and sells furniture made by brands like Crate and Barrel and CB2 raised a $15 million equity round last month as well as $15 million in debt financing last quarter, the company told dot.LA.
Like many home furniture companies, the Los Angeles firm saw demand for its service soar at the onset of the pandemic, as the virus forced millions of Americans to adapt to remote work. Fernish benefited from the dramatic shift, but the trend hammered office furniture mainstays like Steelcase and Herman Miller, which depend on bulk orders from the very corporations that took up telework policies.
Fernish's latest raise comes on top of a $15 million round in 2020 from investors such as Kosla Ventures, Amazon consumer business boss Jeff Wilke, and dot.LA co-founder Spencer Rascoff. The four-year-old company landed $30 million in 2019 in a round led by RET Ventures.
Today, the company offers free delivery and assembly in a handful of cities, including Los Angeles and Austin, Texas. On Fernish renters can, for example, pair a bamboo writing desk with a "terracotta" office chair for a combined monthly fee of about $70.
A recent ad campaign from the company pitched it as an alternative to Ikea and the frustration that accompanies assembling flat-packed furniture with those tiny allen wrenches. "No more irrational anger at the entire nation of Sweden," one ad read.
Fernish's competitors include Feather and Oliver Space, and all three seem to be revamping a model popularized by firms like Rent-a-Center.
These startups emerged to offer city dwellers, who rent and move often, an alternative to lower-cost, virtually disposable furniture. But with homeownership out of the picture for many Millennials, companies like Fernish have also faced criticism for arguably rebranding instability as flexibility.
For their part, all three companies argue their services are sustainable and part of the circular economy. By renting out and refurbishing furniture, Fernish says it prevented "1042 metric tons of CO2 from entering the environment" and stopped 247 tons of furniture from winding up in landfills last year.
This story has been updated with the latest fundraising figures from Fernish.
From Your Site Articles
Related Articles Around the Web
Fernish
On this week's episode of the Just Go Grind podcast, hear from Michael Barlow, co-founder and CEO of Fernish. Fernish is a premium furniture rental service offering flexibility for those who don't want to be weighed down by owning.
Key takeaways:
Founded in 2017, Fernish was inspired by a pain point Barlow experienced: the drag of renting space to store furniture and decor during his multiple and frequent moves.
Fernish raised $30 million in a seed round led by Real Estate Technology (RET) Ventures in 2019. (In May, this year, the company raised $15 million in a Series A round led by Khosla Ventures.)
A co-founder proved critical for Barlow for many reasons, but especially for emotional support and for raising capital because potential investors see complimentary strengths in the founders.
Participating in the program at TechStars proved extremely useful for Fernish founders to learn a lot about how to scale a business and zero in on the company's focus.
Barlow prioritizes people operations and the personnel management side to strengthen company culture, so people are inspired to work and stay with the company.
Barlow says Fernish is proud to be based in L.A. and hire from the growing pool of Angeleno talent.
Why isn't moving more exciting? Why is there so much stress and hassles associated with such an...important...part of your life?...Why doesn't your home change and evolve to fit your changing needs?

— Michael Barlow, co-founder and CEO of Fernish
Want to hear more episodes of Just Go Grind? Find it on any of your favorite podcast platforms including Apple PodcastsStitcherSpotifyGoogle Podcasts.

Fernish
Americans locked out of the workplace have been remaking their home offices by adding desks, plants and wall hangings. Some of it so that they look a little more slick on Zoom calls.
The new interest in a beautiful home office has been a boon to furniture services like Fernish, which sells itself as an affordable option to upscaling your home. The rental service recently closed on a $15 million Series A led by Kosla Ventures, alongside other top investors including Scott Cook (founder of Intuit), Eytan Elbaz (founder of Scopely), and Jeff Wilke (Amazon's CEO of Worldwide Consumer), and Spencer Rascoff (founder of Zillow and dot.LA).
Armed with the new infusion of cash, Fernish Chief Executive Michael Barlow is looking to expand their reach beyond their service area of Los Angeles and Seattle metro. "We're literally spending 100% of our days in our home. People are taking stock of what it looks like."
Orders for home offices furnishings at Fernish surged 300% over the past two months, and May is tracking to be its best month for new signups since the Los Angeles company's founding in 2017. Fernish truly broke out a year later after joining L.A. accelerator TechStars, and raised $30 million in January 2019.
"Because you are on Zoom calls all day," Barlow said of many professionals, "you definitely want to have a nice decor set out there whether it be wall hangings, new lighting or otherwise."
Fernish, along with a growing list of venture-backed furniture rental companies including New York-based Feather and CasaOne from the Bay Area, pitch themselves as the antidote for young urbanites sharing apartments or setting up their first place to live. Adulting.
Fernish Customer Spotlight: Liz www.youtube.com
They may want nice furniture but don't want to invest up front or schlep it to the next city they might live in. These startups give commitment-free options while promising to be more eco-friendly than disposable furniture.
Barlow was in part inspired to build the company with his co-founder Lucas Dickey when he was trying to convince his girlfriend to move to Los Angeles from the East Coast. Moving was expensive and he wanted to eliminate that, plus a lot of furniture becomes disposable.
The company has also pitched itself as part of the circular economy, as second hand and used items have become more digestible to the eco-conscious consumer. "Fast Furniture is out," reads one of the taglines on Fernish's website, tapping into the dueling consumer desire to do good and buy. "Tastes change, lifestyles evolve and we demand different things from our home over time," it goes on. "With Fernish you can refresh your style with high quality furniture that's built to last."
Fernish offers mid-century and modern furniture, partnering with CB2 and Crate & Barrel. Prices range from a $79 month for a mid-century meridian blue sectional worth $1,895 to $13 a month for desk with a Walnut top valued at $299. The company also offers a lease-to-own program.
The model is nothing new. For years, the rent-to-own industry has gotten a bad name as shady companies targeted poor people who couldn't afford big payments to buy furniture. But Fernish and other companies have upscaled the service by targeting professional millennials and Generation Z, who don't necessarily want to be stuck with expensive furniture or may not want added waste.
More than half of its customers came to the company before or after a move. The majority view furniture as a disposable asset. And it's finding new customers through one of its investors, Real Estate Tech Ventures, which counts apartment owners among its clients.
But will the success continue once the pandemic ends? Direct-to-consumer services like Amazon and furniture Wayfair have seen sales jump, even as they face logistical challenges.
Barlow is convinced the company is working within a larger trend toward a service economy that built up Uber and Lyft and spawned a legion of food delivery apps and fashion rental services that offer short-term access to high end products like clothes (Rent the Runway, LeTote).
He's not the only one. Others that have done well during the pandemic like mobile software provider Tapcart, think the forced move online will permanently shift consumer behavior as traditional retailers struggle to recover. Consumers have become more and more willing to pay for convenience.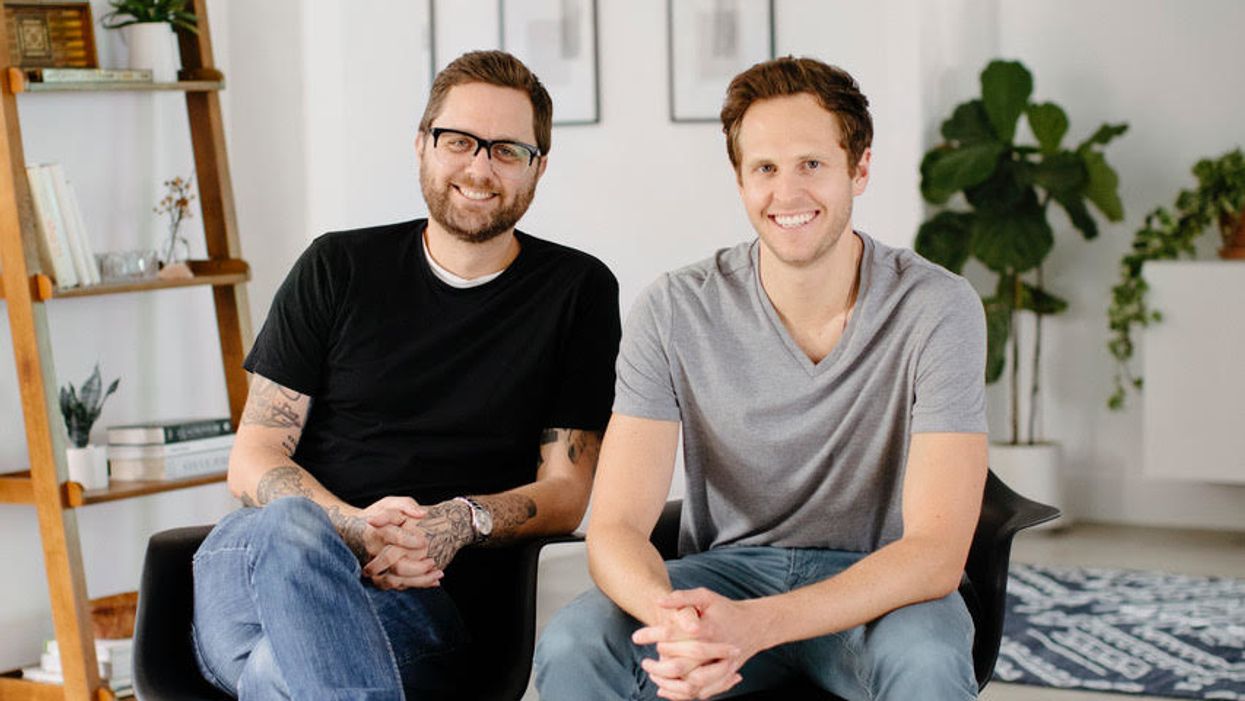 Co-founder Lucas Dickey (L) and Chief Executive Michael Barlow (R) of FernishPhoto courtesy of Fernish
"While the quality of the product is still important, the point of differentiation between brands is now often dependent on their ability to market the service (and) delivery," said a report from Deloitte on the future of retail that was published before the pandemic took root in the U.S. "Premium charges are already a regular aspect of meal and grocery delivery services."

Furniture can be a capital-intensive business and the company has invested heavily in a proprietary system that helps it streamline supply management and complicated reverse logistics that it employs to retake possession of furniture and refurbish it. Dickey said the company sees its investments in their technology akin to that of Amazon's investment in Amazon Web Service, which offers company software service for companies and individuals.
"No one does merchandising and upselling or operations better than Amazon, so we're trying to follow in their footsteps," Barlow said. "Should we have 1% of their success, we would be very happy."
dot.LA co-founder Spencer Rascoff has a non-controlling investment in Fernish. Please read our Editorial Independence pledge for more information.