opinion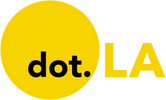 Get in the KNOW
on LA Startups & Tech
X
opinion
Image from Shutterstock
It seems like almost every day another tech company announces an extension of their work-from-home ("WFH") plans. First Zillow (my former company) said they'd allow employees to WFH for the rest of 2020, then Google and Facebook announced something similar. And then Twitter one-upped everyone by announcing that they would extend WFH forever.
I've had several tech CEOs tell me that Twitter's announcement raised the stakes significantly, and is forcing these leaders to rethink their own policies.
Regardless of how far this WFH arms race goes, one thing is clear: WFH is here to stay in one form or another.
In order to maintain productivity in a WFH environment, companies have fully embraced collaboration software, video conferencing and other strategies and tactics to succeed. But they're now facing a much harder challenge: how to build culture remotely.
It's actually quite easy to make a video-conference WFH meeting as effective as an in-person meeting. But remotely building the special esprit de corps that makes a company truly succeed — and be desired by potential employees — is very hard.
Unfortunately for those of us who care deeply about company culture, the long trend in workplace design going back 5-10 years is one of more remote and home-based work, and less in-person in-office time. For example, from the time we started Zillow in 2006 until when we went public in 2011, we had only a few hundred employees, and they were almost entirely in our Seattle headquarters. But by the time I retired as CEO in 2019, we had over 4,500 employees across eight offices, and less than half of our employees were in the Seattle headquarters. Dozens more were completely home-based.

The trend towards decentralization began out of necessity as companies sought to tap different talent pools in order to grow, and to station employees physically closer to their customers. But the coronavirus pandemic undoubtedly will accelerate this trend, and it seems very likely that the next generation of great companies will be decentralized, and probably some will be mostly remote.
Said another way, the leaders in workplace culture from 2000-2020 were companies like Yahoo, Microsoft, Google, Facebook and Zillow, which built their culture around in-person events (think: volleyball games and frisbees around their corporate campuses). But the leaders in workplace culture from 2020-2040 will be a new generation of companies whose employees have a very different relationship with their company. Less important will be physical perks like on-site dry cleaning and bringing your dog to work; more important will be programs around career development and mentoring, and ways in which the company allows workers to balance their job with outside interests.
How do you build company culture among a distributed workforce?
Repetitive Communication is more important than ever
In a remote environment, it is imperative that senior leadership consistently and repeatedly communicate with the team. Reiterating the mission, key goals, milestones, strategies and priorities is critical. In addition, one must communicate repeatedly and through multiple channels in order to break through the clutter of employees' everyday lives. For example, a CEO must remind the team of the top 3 priorities for the company via slack, via video all-hands, via all-hands emails, and probably even reinforce it through social media (if the priorities can be published externally).
Celebrate little wins
One of the small joys of an office environment is the opportunity for in-person celebrations of big accomplishments such as product launches and milestones achieved, and the little wins such as employees' birthdays or weddings. It's important to replicate this in a remote environment as much as possible. Video conference calls have a tendency to trend towards a transactional nature which is antiseptic and demotivating. Overcome this by celebrating small wins in any way you can. A simple method is to do weekly "shout-outs" in video all-hands meetings.
Try to build relationships among team members
Again, look for ways to replicate the serendipitous in-office experiences remotely in order to build relationships and trust among team members. Examples include a "bring your pet to lunch" video call; a make-your-own company swag day; and even a crazy-hair day. (Yes, I stole that last idea from my kids' school, but it's a good one for a company also.)

Assemble in-person from time to time
I believe that the company of the future, post coronavirus, will be mostly remote but will still gather in-person a few times a month. An in-person all-hands (with video for those not based in the HQ city) is invaluable. Likewise, some company activities such as brainstorming sessions and annual business planning are best done in-person and you should try to accommodate that via IRL meetings.
Building company culture is important no matter the company's stage or business. But in a remote environment, it's more important than ever. If you have ideas on how else to build culture in a remote organization, please tweet them at me.
Minneapolis is burning. Just like Ferguson burned. Just like Baltimore burned. Just like countless other cities before them, swallowed by the rage of black protestors fed up seeing the lives of our brothers and sisters robbed by racism.
We are fed up because we are forced to fight a pandemic amid a pandemic. We are being disproportionately killed by systemic and overt racism at the same time — and are expected to accept these deadly conditions. Crisis after crisis, crisis on top of crisis, we have marched, kneeled, lobbied, voted and built our own spaces to find ways to navigate it all. And yet, we wake up each day, face the trauma and fight on.
Our rightful outrage and collective uproar have made it impossible for the world to ignore our struggles. The world — namely white people who have perpetuated the disparities that have held black Americans back for so long — must feel the pain and anger we feel when we witness black folks being mistreated in plain sight and black lives being taken so mercilessly.
Morgan DeBaun is the chief executive and founder of Blavity Inc.
It is time for non-black Americans, who have benefitted from a system that has always placed more value on their lives, to understand, speak up and DO something about the institutionalized racism that runs rampant. This includes individuals as well as companies who employ and profit from black consumers but have not taken actions or expressed words to show that they believe black lives truly matter.
This is a turning point in America. Accountability can not be avoided and demands have been made loud and clear for corporations near and far: Speak up against racism and take action to fight it. Release a statement denouncing racism and in support of basic human rights for black lives, give money to national black-led non-profits committed to creating social change, donate to bail funds for protestors. Amplify the voices and concerns of black Americans. Employ black people. Fund black entrepreneurs. Do SOMEthing. We all have a role and responsibility in this fight.
Black folks are in a constant state of mourning, from Breonna Taylor to Ahmaud Arbery to Tony McDade — millions of black men and women have been killed unjustly at the hands of white Americans. And the tragedy does not just rest in the loss of life, it exists in all the ways we are negatively impacted by these travesties mentally, emotionally and physically.
Erica Garner would have turned 30 years old last week. Instead, she died three years ago at the young age of 27 after suffering a heart attack. She died because her body could not hold the weight of the burden and pain she was forced to carry fighting for justice on behalf of her father, Eric Garner. She died after watching her father struggle to tell officers "I can't breathe" as one dug an arm into his neck and killed him. She died after using every ounce of energy in her to demand answers in the federal investigation of her father's death. She died, yet these same cops continue to walk free. Days after Erica's untimely passing, Blavity published the last essay she wrote on her relentless fight for justice.

"Now it's been three years later, and we're still waiting on justice," Erica wrote in the last line of her essay, published in January 2018.
NOW, it's been years since Erica's death, and we're still waiting on and fighting for the same thing. But we must fight on because Erica's death should not be in vain — and neither should the deaths of Eric Garner, George Floyd, Tamir Rice, Trayvon Martin and countless others.
Our pain serves a purpose. Destruction is necessary to make space for a new reality. A new world must eventually emerge because, as former President Barack Obama addressed in his statement this morning, we can not accept our current reality.
"It's natural to wish for life 'to just get back to normal' as a pandemic and economic crisis upend everything around us. But we have to remember that for millions of Americans, being treated differently on account of race is tragically, painfully, maddeningly 'normal' — whether it's while dealing with the health care system, or interacting with the criminal justice system, or jogging down the street, or just watching birds in a park. This shouldn't be 'normal' in 2020 America. It can't be 'normal.' If we want our children to grow up in a nation that lives up to its highest ideals, we can and must be better."
For now, we must fight on.
We must manage our mental health in the process.
We must shower our black kids with affection.
We must hold the white people in our lives accountable.
We must support each other's businesses, health and overall wellness.
We must spread love to each other in unconditional ways.
We are all we got.
Morgan DeBaun is the chief executive and founder of Blavity Inc.
Brands are valuable, regardless of company size. That is well understood.

What is less well understood, especially among startups, is that there are as many ways to think about your brand as there are recipients on the other end of that brand positioning. I want to propose an easy framework for startups and their marketers to consider when building and marketing brands: A company's brand has different meaning to its consumers, to its business partners, and to current and future employees.
First, there is a company's brand in the eyes of the consumer. Let's look at the example of Netflix. The streaming service wants its consumers to think of it as easy to use, full of great shows, and a reasonable value for the price.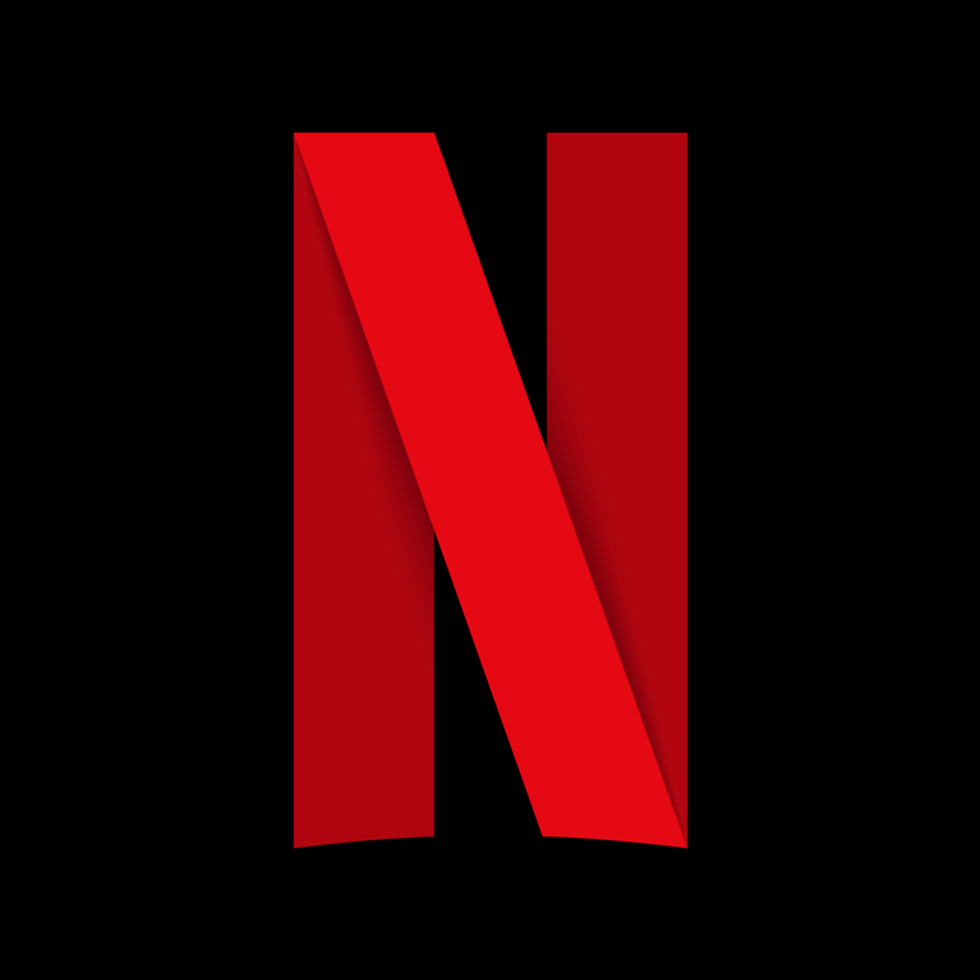 Next, there is the company's brand in the eyes of its business partners. Netflix wants its business partners (e.g., the production companies that create TV shows and films for Netflix) to think of it as a great partner, a creative company, a distribution channel that will pay top dollar for your content and also will market it successfully to its subscribers so it will be enjoyed by many people.
Finally, Netflix wants its brand as an employer to represent that it's a great place to work, full of mission-oriented and hard-working people, which pays well and creates career development opportunities for its employees.
Of course, there is overlap between these three segments, and the brand positioning therefore can sometimes combine to create an overall brand perception. Still, it's important for marketers to think about each of these three expressions of your brand, and how the combination of them creates a mosaic that people use to form an impression of your company.

Large companies are able to have separate marketing functions for each of these audiences -- frequently at large companies there is a VP of Brand Marketing (focused on consumers), a VP of Trade Marketing (focused on businesses), and sometimes someone in HR or in recruiting who focuses on employer branding.
But startups don't have that luxury — the CMO (and frequently the CEO) have to manage all aspects of brand building to the various audiences.
Once you bifurcate (trifurcate?) your brand-building exercises into these three target markets, you can then create programs for each.
For example, a company that wants to make its employer brand be more focused on engineering and tech might create a new tech blog where their engineers can write long-form posts to highlight a company's tech cred. Similarly, that company might choose to webcast its hack-week demo days, or post on its social media platforms more information about what it's like to be an engineer at the company.
A company that wants to make its brand appear more friendly to its business partners might create white papers highlighting case studies of collaboration with its long-time clients.
The more that marketers realize they are crafting their brand in different ways for different audiences, the more bespoke their tactics can be to address each audience individually.
Spencer Rascoff is an entrepreneur and company leader who co-founded Zillow, Hotwire and dot.LA, and served as Zillow's CEO for a decade.
From Your Site Articles
Related Articles Around the Web