kippo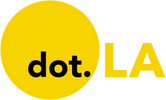 Get in the KNOW
on LA Startups & Tech
X
kippo
Image courtesy of Kippo
Gamers' favorite dating app is taking romance into the metaverse.

Los Angeles-based Kippo has unveiled an update to its app, called Kippo 2.0, that allows users to create avatars and make connections through an in-app virtual world.
"Our vision always was to create a very immersive experience," Kippo co-founder and CEO David Park told dot.LA. "Dating should be fun, meeting people should be fun, and all of that is bundled into what Kippo 2.0 is going to be."
Gaming is still core to Kippo's mission. The company says that 93% of its users played games together before meeting in person. Most users would exchange gamer tags before exchanging phone numbers. But with the 2.0 update, users are incentivized to stay in the app and communicate through the new game-like interface.
Park said that Kippo is focused on monetizing the app's cosmetic features, such as clothing and accessories that users can buy to style their avatars. "We think about all the experiences that humans have in the physical world and [how we can] bring them onto a digital platform," he said.
The refreshed app will feature Kippo Arcade, a virtual world that allows users' avatars to participate in shared experiences, like go-kart racing and soccer games. Park noted that Kippo doesn't need to only function as a tool for romance; it can also help users meet new friends.
"Bars don't call themselves 'dating bars' and parties don't call themselves 'dating parties,'" he said. "As soon as you create a dating party or a dating event, it loses all of its cool factor right away and it feels like there's this agenda."
Kippo also stands out for its cost—or lack thereof. While other dating apps have plenty of features, many of them require payment to access. (Bumble, for instance, makes users pay in order to extend the 24-hour window in which they can match.) Park said his app "offer[s] more for free than any other dating app, and our goal long-term is to make more and more features free."
"Imagine if Facebook had a paywall, or Instagram had a paywall, or TikTok had a paywall," he continued. "It's just not the same."
To date, Kippo has raised $4.5 million in funding from investors including Jason Calacanis of Launch, according to the company.
Kippo, a startup that makes a dating app for gamers was created by an ex-Wall Street trader and Raya engineer whose codes helped predict the success of stocks.
But David Park said Kippo doesn't believe in algorithms. The dating app for gamers lets users sign up to create profiles where they can highlight their favorite games, astrology signs and even has their type of personality. The app matches users, who can then chat and play games with each other. Although it's free, there's a $9.99 premium version.
The idea of an app without algorithms is a bit contradictory, coming from what's known as an algorithmic trader, whose startup uses codes to match people.
"An algorithm implies that, if there's enough information about you, the perfect algorithm will spit out the one perfect person for you," he explained. "And then that's it, you don't have to do anything, you don't have to use a dating app. It just tells you who the person is supposed to be with and game over. Right? We don't think that that's the end game."
Instead, he has an algorithm to fix the algorithm.
"We're going to figure out a way that you can do as little as possible, through our super-advanced algorithm," he said. "And our philosophy is we want to make a fun experience so that you enjoy dating, you enjoy meeting people, and you enjoy this entire experience."
Park, an avid gamer, said he thought gaming and dating were a perfect match. Gamers already loved to interact online. They don't want to play alone. Gaming with someone takes the pressure off of dating. It's a shared experience. In the early days of Kippo, Park met his current girlfriend on the app. Going a year and a half strong, gaming is an activity that both of them enjoy together with playing games, like Blade and Soul and It Takes Two.
"At the end of the day, the best environment to get people to be open to meet each other is one where they're comfortable, and they're having fun," he said. "So the goal for Kippo is to create a fun environment. I think a lot of dating apps have this stiffness to them, where it feels like you're going to a speed dating event, and there's a lot of pressure, and everyone's there for the same reason: dating. But if you say, 'Hey, this is a great place to meet new people.'"
Last year, Kippo raised a $2 million seed funding. It's using the cash to revamp the app. with the emphasis on 'experience'.
@chalupabatmangg

We don't do any of this bs at Kippo. We're not scummy like that. #datingapp #kippoapp #sus #scam
Early in his career, Park worked on Wall Street as a quantitative analyst also known as an algorithmic trader, using algorithms to predict the performance of tech companies. It was a prelude to his time at Raya, a celebrity dating app.
After he created the company with Cheeyoon Lee, he began talking on TikTok about dating app algorithms and scams, sometimes deriding other apps for "selling" data.
"Three ways that dating apps are scamming you—number one dating apps will create fake profiles of hot girls and guys and they will show it to you first especially new dating apps," he said in one video posted.
(..) Number two dating apps will hold back your matches unless you start paying (..) Number three dating apps are selling your data and it's scary how they know you based off your swiping patterns."
For his part, Park said they are focusing on getting 10 million Kippo users. The app had about 25,000 users per month last year.
But Park thinks gaming is evolving with esports competitions and spaces like Twitch where gamers can livestream their play. Even Alexandra Ocasio Cortez has used as a platform to reach her constituents. Dating is no exception. The pandemic saw record levels of growth in gaming, which is predicted by some to reach more than $200 billion by 2024.

"Everyone is becoming a gamer to some capacity," Park quipped. "If you look at Gen Z, pretty much all of them play some sort of social video game because video games are becoming more of a social thing than just an activity to do."