Courtesy of Kippo
Kippo, the dating app for gamers, has partnered with NFT marketplace Magic Eden to make buying "land" and creating experiences in its in-app virtual metaverse more accessible to its users.
Earlier this year, the Los Angeles-based startup launched a virtual world within its app called the Kippoverse, which allows users to virtually go on dates and participate in shared experiences. While Kippo started out in 2019 as a dating app catering to gamers, it has since looked to cast a wider net to include people interested in platonically hanging out with friends and meeting new people virtually.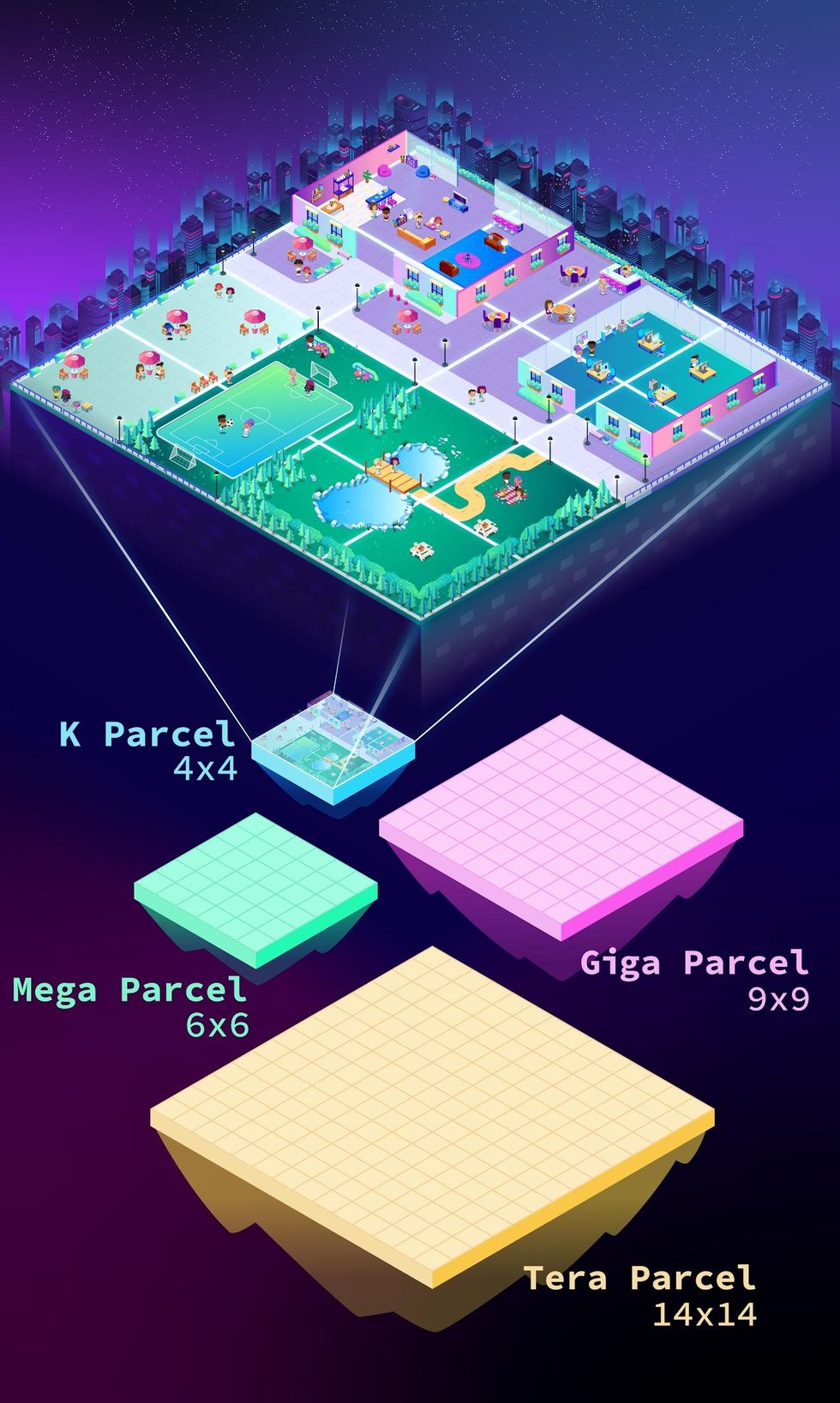 Land you can purchase in Kippo's metaverse.
Courtesy of Kippo
"We found that the core experience people really love is just hanging out in groups and chatting," Kippo co-founder and CEO David Park told dot.LA. "We hear people saying they had to go out and buy battery packs because they spend eight hours a day on Kippo."
Beginning Thursday, Kippo users can purchase 5,000 plots of "land"—non-fungible tokens (NFTs) that give them a presence in the Kippoverse—for 4 SOL each. (SOL, the native cryptocurrency of the Solana blockchain platform, currently trades at more than $31.). Kippoverse landowners can then create in-app experiences like exclusive parties and get-togethers, and can also charge for admission to events that take place on their "land."
Park compared the platform to Minecraft, the popular sandbox video game where gamers can build things in a virtual 3D world. "Minecraft is probably one of, if not the predecessor to this entire concept of the metaverse," Park told dot.LA. "The core difference of what we're building is that most of these platforms are gamer-focused; our core experience is the social aspect."
There is no limit to how many plots of NFT real estate each Kippo user can purchase. The startup is keeping 500 of its 5,500 plots for itself, so that it can reserve that space for free and "cool" experiences within the app, according to Park. Kippo also plans to partner with different companies, including indie game studios, to create experiences on those plots.

While Kippo is currently only available via its mobile app, Park said the company is in the process of building a web version of its platform. Kippo is also developing an in-app currency that will allow users to more easily transact within the Kippoverse and purchase items to build out their "land."