What Does a TikTok Ban Mean for the Company's LA Workforce?
Kristin Snyder
Kristin Snyder is dot.LA's 2022/23 Editorial Fellow. She previously interned with Tiger Oak Media and led the arts section for UCLA's Daily Bruin.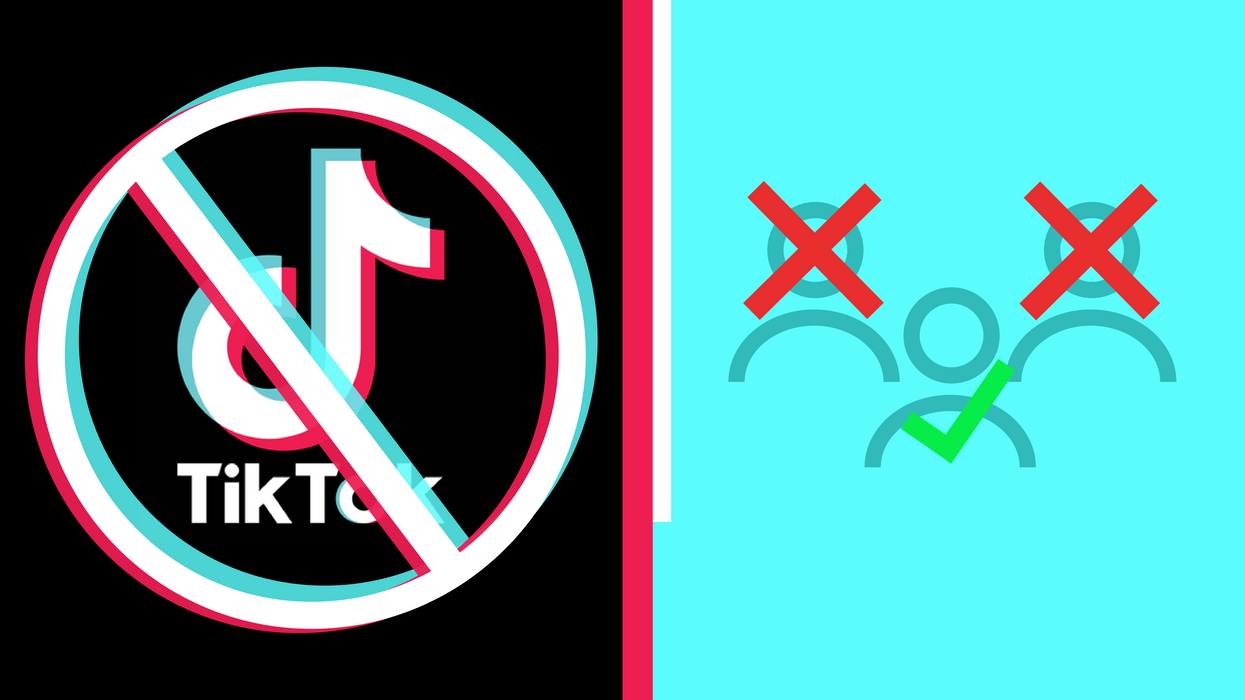 Evan Xie
From mass layoffs to the rocky economic climate, tech workers have had a rough few months. TikTok hasn't been immune to these issues. In July, the company laid off about 100 employees across the globe, and then cut at least 20 advertising employees one month later. In January, TikTok cut a handful of people from its HR department over the team's "limited practical value" to the company.

But TikTok also faces a problem different from any of its competitors—the US government is assessing whether or not its platform should be banned from the country. Leaving TikTok's current 32,000 headcount in jeopardy of mass layoffs.
Though the company's Chinese ownership is at the root of its political dispute, TikTok's US headquarters are in Culver City. First opened in January 2020 with 400 employees, the location brought employees back to the office twice a week in July 2022. TikTok has not released information about how many employees work out of LA, but its Mountain View office houses roughly 1,000 employees. LinkedIn lists around 1,000 LA-based employees, but that number is slightly muddled by influencers listing TikTok as their employer. Offices in New York City, Austin and Nashville round out its US footprint.
Of course, TikTok could still be bought out by another company. But it's unclear what company would pay TikTok's fee, which ranges from $40 billion to $100 billion. Experts have noted that major tech companies like Google and Meta already run their own social media platforms, so buying a competitor would open them up to antitrust scrutiny.
Others point to Microsoft and Oracle as potential buyers. But bothcompanies have undergone recent layoffs this year, which brings into question how many TikTok employees would be kept aboard. Microsoft has also funneled $10 billion into OpenAI, which means the company might not be interested in diverting funds to a social media platform. Whoever the new owner is, the company could potentially scrap TikTok's Culver City office, leaving a gaping hole in LA's tech scene.
Still, any TikTok employee who survives a potential sale may benefit from a change in ownership. Even before the company was under political fire, TikTok faced scrutiny for cultural differences between its Chinese owner and its US offices. Last year, multipleemployees across the country spoke out about being pressured to adhere to China's "996 policy," which has employees work 9 a.m. to 9 p.m., six days a week. Its content moderates have revealed taxing work environments that exposed them to graphic content. And even high-level executives have struggled as TikTok's parent company, ByteDance, maintained decision-making authority.
If Congress does vote to ban TikTok, that could leave thousands of employees across the country in search of new jobs. And it couldn't come at a more difficult time. Meta, Snapchat and Twitch, among other social media companies, have all had mass layoffs in the past few months. Which means there's already a pool of unemployed tech workers in search of work, a number of whom have decidedly turned to other fields.
It's unclear what the long-term timeline of the TikTok ban looks like and when the government's ultimate decision will hit employees. But LA's tech scene might need to brace itself for a mass wave of employees seeking a new home. And this time, they won't have TikTok to document their employment woes.

Kristin Snyder
Kristin Snyder is dot.LA's 2022/23 Editorial Fellow. She previously interned with Tiger Oak Media and led the arts section for UCLA's Daily Bruin.
https://twitter.com/ksnyder_db