Meet the 10 Startups in Techstars' 2021 Space Accelerator Class
Samson Amore
Samson Amore is a reporter for dot.LA. He holds a degree in journalism from Emerson College. Send tips or pitches to samsonamore@dot.la and find him on Twitter @Samsonamore.
07:00 AM | June 08, 2021
Techstars' Space Accelerator took off this week with its third class of space-related companies that make everything from AI-powered smart cameras to technology that can anticipate celestial collisions.
---
The 10 startups selected for the competitive four-month program are based across the U.S. and Australia and will work with Techstars on a mostly remote basis.

All are developing technology with multiple uses in space and will receive a $120,000 investment in addition to access to Techstars' expanding network of mentors.
That network includes aerospace experts at the Pasadena-based NASA Jet Propulsion Laboratory. Participating companies include Lockheed Martin, Arrow Electronics, SAIC and Israel Aerospace Industries.
"Alumni from our previous cohorts are launching space systems and infrastructure, raising tens of millions of dollars in venture capital as well as receiving lucrative contracts from both government and commercial customers," said Jonathan Fentzke, the program's managing director.
The program will culminate in a demo day on Sept. 2 where the startups will show off their work in hopes of winning potential investors or clients.
Fentzke noted that while no companies in this year's cohort are based in LA, Techstars still has partners mentors and investors based here.

"As it turns out the four companies in California out of 10 are not based in L.A. today, but will likely have a presence over time," Fentzke told dot.LA.
Here's a look at the 10 companies selected for this year's Techstars Space Accelerator.

Correction: An earlier version of this post stated this is Techstars' second space accelerator cohort. It's the accelerator's third such class. It also, misnamed the CEO of Hyperspec.ai.
Samson Amore
Samson Amore is a reporter for dot.LA. He holds a degree in journalism from Emerson College. Send tips or pitches to samsonamore@dot.la and find him on Twitter @Samsonamore.
https://twitter.com/samsonamore
samsonamore@dot.la
03:57 PM | January 23, 2023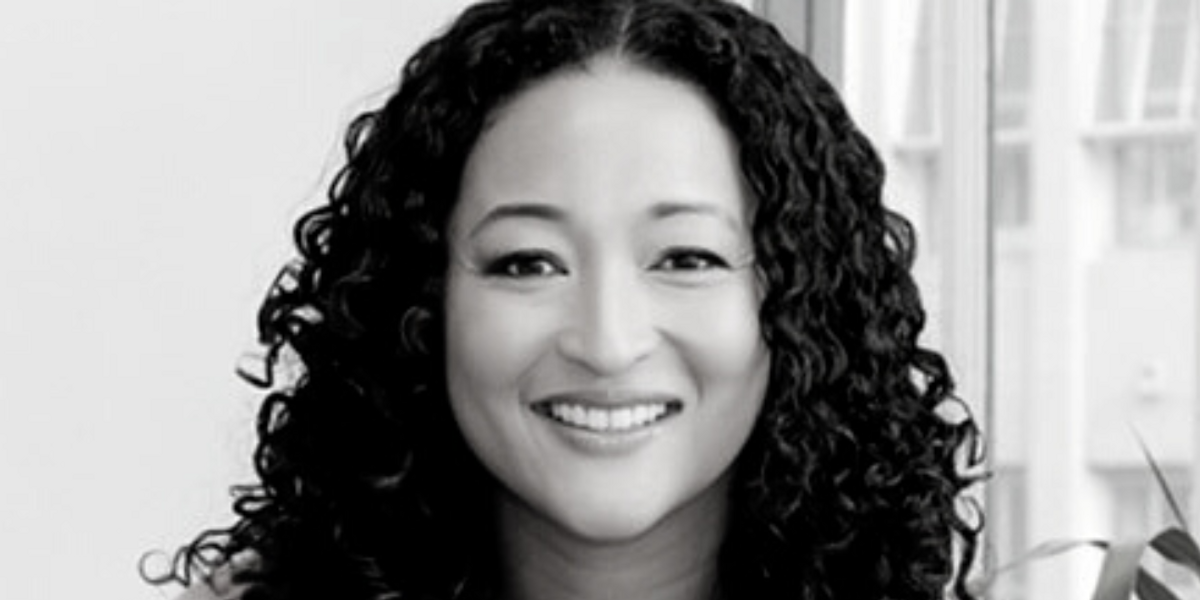 Denise Woodward
In 2016, Denise Woodard was on a conference call when her daughter had an allergic reaction to a snack containing peanuts and corn. This terrifying incident pushed Woodard to make a drastic life change and thus, her allergy-friendly snack company, Partake Foods, was born.
On this episode of Behind Her Empire, Woodard discusses the lessons she learned in her corporate roles and the arduous journey of building her company from the ground up.
Woodard grew up in a multicultural household and is the daughter of a Korean mother and Black father who helped set the tone for her career.
"For my mother, success looks like you were a doctor, a lawyer, a business person, maybe," Woodard says. "Their expectation in sending me off to college was that I would go to corporate America and that I would work my way up the corporate ladder."
And for 10 years, that's exactly what she did. Woodard held sales roles at Coca Cola, FedEx and Philip Morris, but her experience was devoid of opportunities to learn about other parts of the business — which made it difficult when starting out on her own.
"If I were to go back and do it, again, I probably would have taken stretch assignments or different lateral roles," she explained. "I would have explored that more because I think it would have made me a more well rounded business person."
Starting her own business required a huge learning curve. Her goal was to provide her daughter and others like her with allergy friendly snacks that were both tasty and nutritious.
"Is this worth leaving a career that I love?" Woodard asked herself at the time. "But I really believed that there was space for it, because I'd seen firsthand that I wasn't getting a solution for the issue that we had."
Once she had a product, she needed a way to push that product in front of a larger audience. She worked with a blogger who was well known in the gluten free space, and while the recipe was delicious, it was not scalable for the company.
"Don't always associate a big following or fame with somebody being the right fit for you," she said. "I should have gone for someone who worked at at a food company who had experience in commercializing and scaling up a food product. But instead I found this influencer, and in theory, it seemed fantastic, but I didn't have enough experience to understand that it wouldn't be the same thing."
Eventually, after cold calling several co packers, she found one that was the right fit, but was ultimately turned down. But Woodard was determined and ended up running a Kickstarter campaign that "finished in the top 1% of food Kickstarters at the time."
This achievement got the co packers' attention and they ultimately agreed to work with Woodard to grow Partake.
But Woodard still faced many challenges in the fundraising sphere. After encountering thousands of "no's" while trying to raise her seed round of funding, a good friend of hers introduced her to a partner at Marcy Venture Partners, a joint venture fund co-founded by Jay-Z.
"They were big believers, thankfully, in me, and really enjoyed the product" she said. "What seemed like a dream actually turned into reality."
One thing led to the next and Marcy Ventures led Partake's seed round which caught the attention of other investors who initially rejected Woodard's request.
Two of Woodard's biggest takeaways from her entrepreneurial journey is to never underestimate the power of cold-calling, and that it's ok to start small.

"I think that particularly in an inventory based business, working capital and the requirements around working capital promotion, sales and marketing is very expensive," she said. "And I think when you bite off more than you can chew—no matter how great the founder is, no matter how great the product is—it's really hard to manage through that. And it's it's okay to start small."
dot.LA Reporter Decerry Donato contributed to this post.
This podcast is produced by Behind Her Empire. The views and opinions expressed in the show are those of the speakers and do not necessarily reflect those of dot.LA or its newsroom.
Hear more of the Behind Her Empire podcast. Subscribe on Stitcher, Apple Podcasts, Spotify, iHeart Radioor wherever you get your podcasts.
Yasmin Nouri
Yasmin is the host of the "Behind Her Empire" podcast, focused on highlighting self-made women leaders and entrepreneurs and how they tackle their career, money, family and life.
Each episode covers their unique hero's journey and what it really takes to build an empire with key lessons learned along the way. The goal of the series is to empower you to see what's possible & inspire you to create financial freedom in your own life.
04:00 AM | January 23, 2023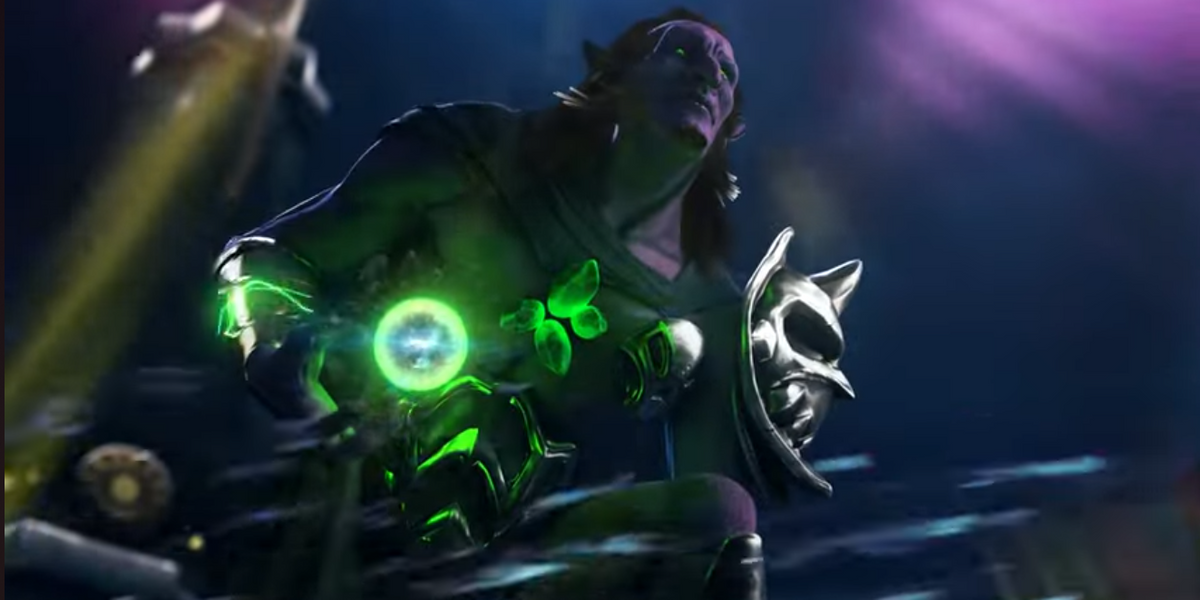 Plai Labs
Two leaders of Culver City-based mobile gaming outfit Jam City recently defected to start their own venture, a metaverse gaming studio by the name of Plai Labs.
Pronounced "play," the Web3 gaming company is led by Jam City's co-founders Chris DeWolfe and Aber Whitcomb.
DeWolfe previously held the role of CEO at Jam City, and Whitcomb was CTO. The two were responsible for kickstarting the rise of social networking when they launched MySpace together back in 2003, and ran the company for about six years before selling it to News Corp. for $580 million. Now, their latest venture is bringing together all the buzzwords the tech investing community loves to hear – Web3, generative AI, blockchain, gaming and NFTs.
The parting of ways with Jam City was amicable, both sides said. "As standalone businesses, each company is better positioned with enhanced flexibility to pursue avenues of growth," Jam City's new CEO Josh Yguado said in an email. "Chris is a serial entrepreneur who has been at the forefront of every evolution of the web, and I look forward to seeing how he and Aber shape Web3 with Plai Labs."
In an interview with dot.LA, CEO DeWolfe said Plai Labs is the fourth startup he's founded with Whitcomb, but the first that's focused exclusively on Web3.
The company's first product is a metaverse called Massina, which is home to its first blockchain game, "Champions Ascension." The game, currently being built by a team of 50 people, is a massively multiplayer online role-playing game (MMORPG). With elements that remind of Activision Blizzard's hit "World of Warcraft," the game allows players to choose a variety of character classes and the ability to battle it out in a large-scale colosseum arena, go on quests, build and compete in custom dungeons and trade digital items.
What makes "Champions Ascension'' unique is that players can choose to own their characters in the form of an NFT. Plai Labs sold its first NFT batch in February 2022, and early adopters who bought the NFTs were granted access to a beta version of the game last September.
Referred to as "Champions," the NFTs are currently selling on Opensea for as much as 55 ETH (over $90,000), but on average they mint for around .7 ETH (around $1,150). There's also an NFT collection of pets for your Champion, which are cute alien-looking creatures that have their own unique skills and traits.
Right now, you have to own an NFT to participate in the game. Plai plans to offer more Champions in an auction next week with additional plans to open the platform up to players who are interested in experiencing the world without owning an NFT, spokesman Josh Brooks told dot.LA.
In addition, DeWolfe told dot.LA that the plan is for Plai to build out an artificial intelligence backed by generative AI (like ChatGPT or Midjourney) that allows users to create and upload their own digital assets to the game. "For example, their own dungeon crawling [and] their own characters within the games," DeWolfe explained. "We kind of see our mission as reinventing social from the ground up… Instead of having this massive group of people creating content every day, it's a bit like MySpace, or like Roblox, where your community is creating content."
Plai Labs is backed by Andreessen Horowitz (a16z), which led a $32 million seed round that closed Jan. 13. In a blog post, a16z investors Andrew Chen, Robin Guo and Arianna Simpson said they invested in the company because they "believe that the future of social networks begins with games."
DeWolfe told dot.LA, "the investment from a16z validates our vision and validates everything that we've been working on for the last year and a half."
Though it's still early days for Plai and "Champions Ascension," the Discord set up for early-adopting NFT buyers has over 230 users and the game's YouTube page has nearly 7,900 subscribers.
"It's a big, audacious project but people are loving it. The retention for the folks that are in the world is off the charts," DeWolfe said. "The folks that are in the world are also owners and the floor price of all the NFTs has gone up by 30%, versus the rest of the NFT world [where] there wasn't any real utility with those entities."
DeWolfe drew a distinction between Plai Labs' NFTs, which have a clear utility, and other NFT projects that have seen their worth wildly fluctuate because they don't generate value from a specific use case.
That said, the gaming community remains divided on blockchain games, partly because it's still a developing genre. Attempts by big studios like Square Enix, EA or Ubisoft to create play-to-earn games on the blockchain have been met with derision and dismissed as a cash-grab.
To that end, DeWolfe said he believes that his and Whitcomb's track record of building quality titles at Jam City like "Cookie Jam" and "Harry Potter: Hogwarts Mystery," along with their expertise in creating communities online will allow Plai Labs to sprint where others have stumbled. "Along the way we've learned a lot about social, gaming and Web3," DeWolfe said. "It was always our thesis from the very beginning that Web3 had to deliver something that the previous web didn't, which was utility, ownership and portability."
Editor's note: Jam City and CEO Josh Yguado are investors in dot.LA.
Samson Amore
Samson Amore is a reporter for dot.LA. He holds a degree in journalism from Emerson College. Send tips or pitches to samsonamore@dot.la and find him on Twitter @Samsonamore.
https://twitter.com/samsonamore
samsonamore@dot.la