Instagram and Facebook Announce 3 New Tools To Make Turning a Profit Easier For Creators
Sam Blake
Sam primarily covers entertainment and media for dot.LA. Previously he was Marjorie Deane Fellow at The Economist, where he wrote for the business and finance sections of the print edition. He has also worked at the XPRIZE Foundation, U.S. Government Accountability Office, KCRW, and MLB Advanced Media (now Disney Streaming Services). He holds an MBA from UCLA Anderson, an MPP from UCLA Luskin and a BA in History from University of Michigan. Email him at samblake@dot.LA and find him on Twitter @hisamblake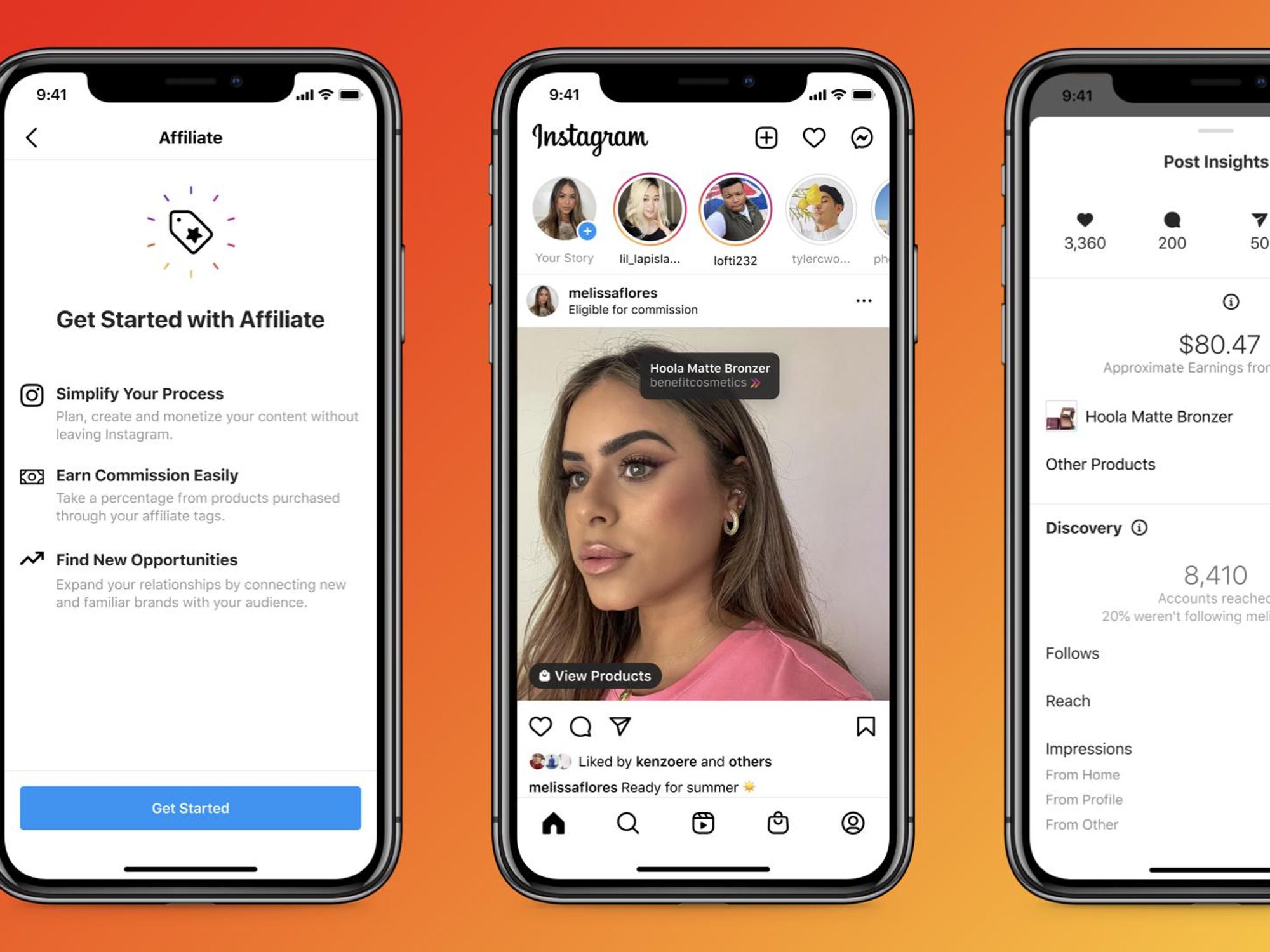 Creators will soon be able to set up digital storefronts on Instagram. Facebook CEO Mark Zuckerberg made the announcement on Tuesday along with a slew of other monetization features. The company is trying to lure and keep influencers on its social media platforms amid stiff competition from the likes of TikTok and Twitter, which recently introduced a "tip jar."
---
"If you have an idea that you want to share with the world, you should be able to create it and get it out there easily and simply across Facebook and Instagram and then earn money for your work," CEO Mark Zuckerberg said. His keynote kicked off "creator week," a three-day virtual event Facebook and its subsidiary Instagram are hosting for influencers, "designed to help them build their careers and personal brand, support their wellbeing, and connect them with their peers," according to a company statement.
The digital storefront feature lets creators sell their own products, as well as link their accounts to Facebook's existing merchandise partners (Bravado/UMG, Fanjoy, Represent and Spring).
Influencers can also recommend products and earn a commission when their followers make a purchase. Those brands set a commission rate; in such cases users will see an "eligible for commission" label on creators' pages. The company said it will be testing this feature over the coming months.
Starting this week, creators will be also able to earn extra cash by attaining "badges" on Instagram and "stars" on Facebook, though the company didn't reveal specifics about how much they'd be paid. The idea is that creators will be rewarded for achieving certain milestones, such as broadcasting for a certain number of hours on Instagram Live.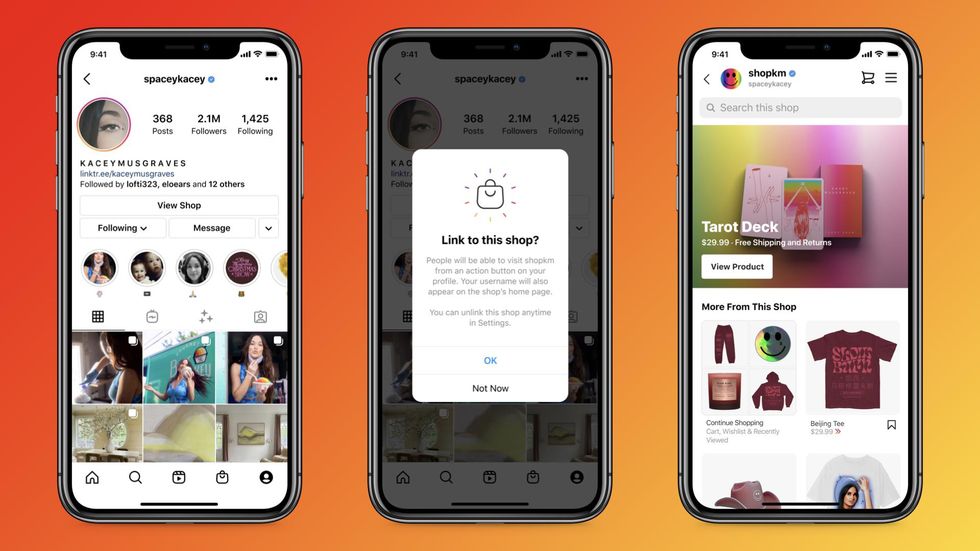 The company has already used badges and stars as a form of tipping, but this new feature adds another layer of compensation.

Facebook has said it will begin taking a cut of creator compensation in 2023, though Zuckerberg noted that its share will be "less than the 30% that Apple and others take."

"I really believe that people are naturally creative and we want to share what we make with others. And a lot of times we want to turn that into a career," Zuckerberg said. "You just need access to the right tools, and that's what we hope to continue to build for all of you."
The new features will further embed ecommerce into the user monetization features of Facebook and Instagram, which already offer a degree of online shopping tools. It is part of a broader trend of social media companies competing to keep their users engaged by attracting content-makers.
TikTok is reportedly testing incorporating ecommerce, for instance, while Snapchat has launched a "creator marketplace" to match brands with augmented reality creators. Platforms are also increasingly offering other monetization options, including ad-revenue sharing and launching funds earmarked for creators.
Instagram head Adam Mosseri, who's led the Facebook subsidiary since he took over in 2018 when Instagram's founders left, also noted that the emphasis on helping creators make money on Instagram is part of a broader "shift in power from institutions to individuals."
He said it was in much the same vein as the rise of fans rooting for athletes rather than teams and the surge of journalists going it alone on platforms like Substack and Patreon rather than relying on publications.
Sam Blake
Sam primarily covers entertainment and media for dot.LA. Previously he was Marjorie Deane Fellow at The Economist, where he wrote for the business and finance sections of the print edition. He has also worked at the XPRIZE Foundation, U.S. Government Accountability Office, KCRW, and MLB Advanced Media (now Disney Streaming Services). He holds an MBA from UCLA Anderson, an MPP from UCLA Luskin and a BA in History from University of Michigan. Email him at samblake@dot.LA and find him on Twitter @hisamblake
https://twitter.com/hisamblake
samblake@dot.la