New Yonder App Aims To 'Harness' the Power of BookTok
Kristin Snyder
Kristin Snyder is dot.LA's 2022/23 Editorial Fellow. She previously interned with Tiger Oak Media and led the arts section for UCLA's Daily Bruin.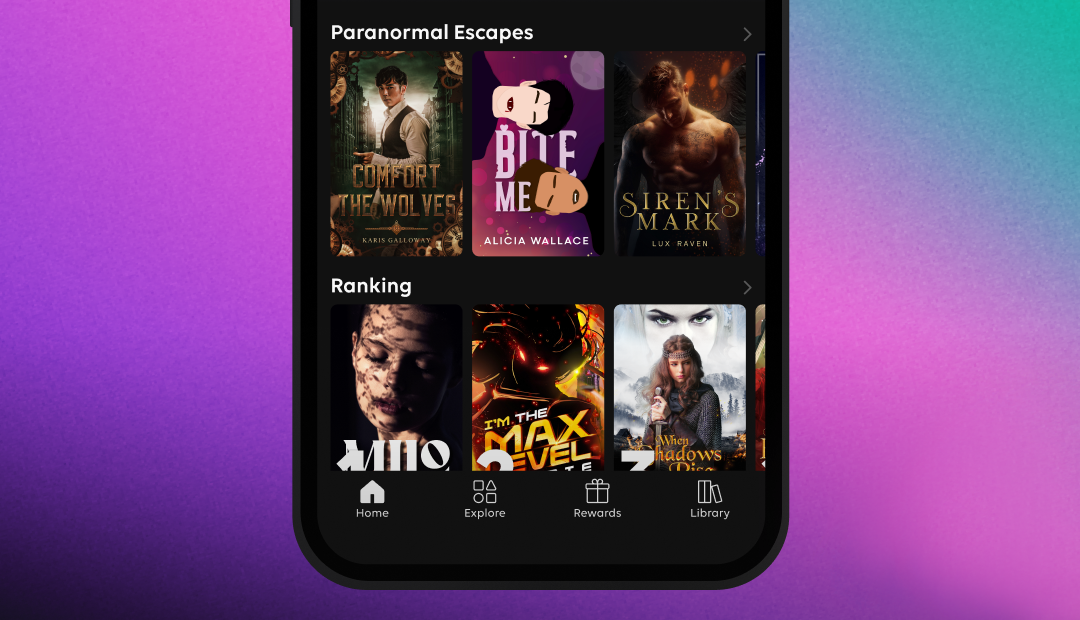 courtesy of Yonder
Serial fiction app Yonder wants you to buy a book one chapter at a time.
Backed by the teams behind popular online story platforms Wattpad and Webtoon, Yonder will host daily updates for stories written by both bestselling authors and viral creators. Yonder recently launched its Android app with a variety of stories that will be updated daily. Much of that content is romance, fantasy, sci-fi and thrillers—all genres that have found an audience on BookTok, the community of TikTok users who post about their latest reads.
---
"A lot of what we have acquired going into launch is informed by some of those top trending areas," says Yonder head of content acquisitions Annie Stone.
One of the authors Yonder will be featuring is Ruby Dixon, whose success primarily stems from the online reader community. Her self-published alien erotica series, "Ice Planet Barbarians," was picked up by Penguin Publishing Group after TikTok creators made it an Amazon bestseller. With Dixon's Yonder-exclusive novel "Bound to the Shadow Prince," Stone says the app can attract the author's extensive online following.
"[Dixon] is one of the authors who really harnessed the power of BookTok," Stone says. "That's definitely an area that we are scouring and inspired by."
In addition to tapping authors, Yonder is partnering with publishers to serialize both pre-existing and new stories. Blackstone Publishing, Aethon, Sterling and Stone, Portal Books and Wraithmarked are Yonder's first partners. Through them, Yonder will serialize the young adult vampire series "House of Night" and the video game-inspired series "Ascend Online," among other titles.
Yonder's content will also expand on pre-existing IP, such as the sequel to the web series "Available Darkness." Stone says providing a new space for creators who have already found success in the serialized format will bring their fans to the app.
In recent years, readers have turned to a number of serial fiction apps. Radish has found success within the romance genre, while subgenres like werewolf erotica are taking off on platforms like GoodNovel and Dreame. Amazon, which has already cornered the market on e-books, has explored the format with Kindle Vella—an offshoot of its ebook platform that offers serialized stories. Even classic novels are getting the serial treatment, with Dracula Daily sending snippets of Bram Stoker's novel directly to people's inboxes.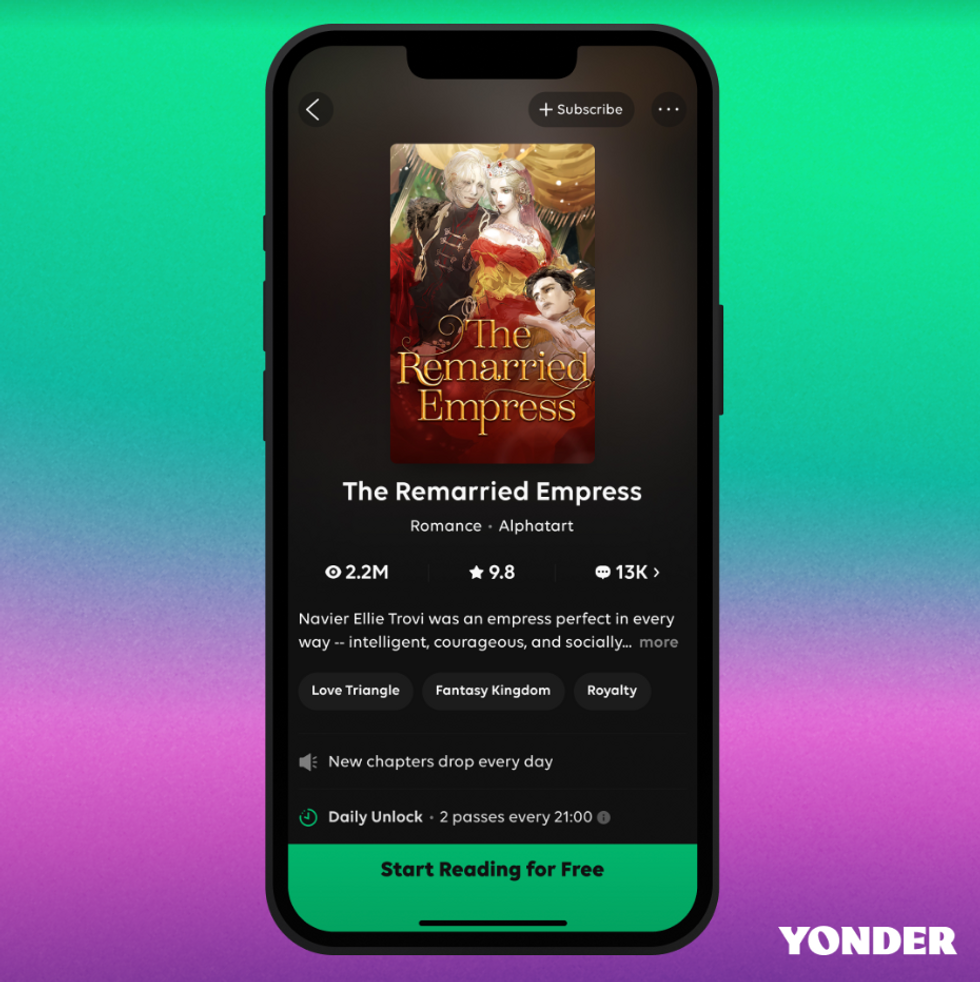 Yonder app book example courtesy of Yonder
Stone says part of what makes serialized fiction successful is its flexibility—readers pay incrementally only as long as the story engages them. After the first few chapters, which are free, readers can decide if they want to pay between 20 and 65 coins per chapter—one pack of 100 coins costs 99 cents —depending on its length and author. Yonder also rewards regular use by unlocking some content for those who use the app daily.
Even as print book sales are seeing a rare boom, Stone insists there is a demand for digital reading experiences. She views Yonder as a way to engage an audience already distracted by what's on their phones.
"We're all either unhappily or happily glued to our phones, and we're constantly very busy," Stone says. "We think that this is a great way to reach people in those interstitial moments when they're just looking for a quick, exciting entertainment bite."
Kristin Snyder
Kristin Snyder is dot.LA's 2022/23 Editorial Fellow. She previously interned with Tiger Oak Media and led the arts section for UCLA's Daily Bruin.
https://twitter.com/ksnyder_db