truecar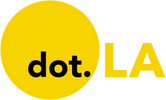 Get in the KNOW
on LA Startups & Tech
X
truecar
Autonomy—the Santa Monica-based automobile subscription service until recently known as NextCar—is getting into electric vehicles via Tesla's popular Model 3.
The startup, which provides customers monthly vehicle subscriptions for an all-in price that includes maintenance costs, said Thursday that it will offer the Tesla Model 3 as part of a range of electric and zero-emission vehicles.
NextCar, which was launched in 2020 by former TrueCar CEO Scott Painter, rebranded as Autonomy late last year after acquiring the defunct Hewlett-Packard software brand and its intellectual property. Having recently raised $83 million in debt and equity financing, Autonomy is now ramping up its platform by including the best-selling electric car in history.
Autonomy customers will be able to subscribe to a Model 3 for a three-month minimum term, and then on a month-to-month basis afterward. Fees range anywhere from $550 per month (with a $5,500 start fee) to up to $1,000 per month (with a $1,000 start fee), plus a $500 security deposit. The service, which plans to add an insurance offering to its all-in bundle in the coming weeks, is currently available only in California.
"Electric vehicles have reached a tipping point, and it's clear that the Tesla Model 3 is this generation's [Toyota] Prius," Painter, who serves as Autonomy's CEO, said in a statement. He said Autonomy's subscription model is meant to appeal to consumers in an era when "financial responsibility and the avoidance of debt" has prompted many to reconsider purchasing a car.
The startup also pitches an easy-to-use customer experience through its mobile app; it says customers can order a vehicle in only 10 minutes by providing their driver's license and payment information, while the process of picking up the car or getting it delivered to them should take no more than 20 minutes. They can also manage their subscription through the Autonomy app.
Autonomy isn't the only way drivers can get their hands on a Tesla short-term. In October, Hertz announced that Teslas would comprise more than 20% of its rental car fleet by the end of 2022 after it ordered more than 100,000 vehicles from the Elon Musk-led automaker. The news saw Tesla's market capitalization surge above $1 trillion.
Correction, Jan. 21: A previous version of this article reported that Autonomy is in beta testing and currently includes insurance with its all-in subscription price. It has been corrected to reflect that the service is now commercially available and plans to add an insurance offering in the coming weeks.

From Your Site Articles
Related Articles Around the Web
Here are the latest headlines regarding how the novel coronavirus is impacting the Los Angeles startup and tech communities. Sign up for our newsletter and follow dot.LA on Twitter for the latest updates.
Today:
Facing twin threats, TrueCar lays off 40 percent of staff
Netflix buys Hollywood's Egyptian Theatre to stage post-pandemic events, movie premieres
Facing twin threats, TrueCar lays off 40 percent of staff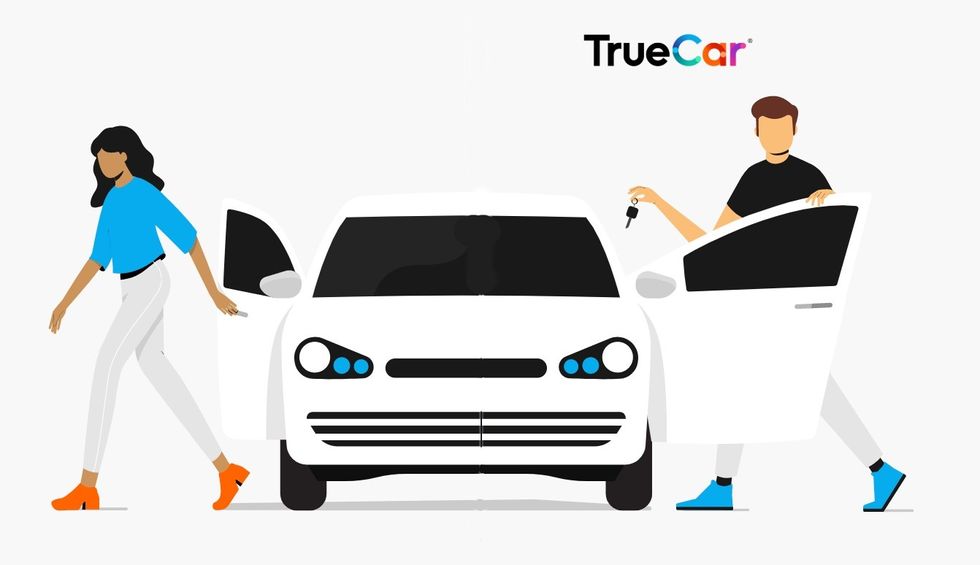 Santa-Monice based TrueCar laid off 219 employees Thursday, which represents 40 percent of its workforce. The cuts are partly a reaction to Covid-19 and fewer people buying cars. They are also a response to the loss of a crucial partnership with USAA that expires at the end of September. That deal accounted for 29% of cars sold last year.
The cuts will save TrueCar $35 million a year, according to an analyst note from JMP Securities.
While TrueCar would seem to benefit from car shoppers wanting to have less face-to-face contact at dealerships, the company is not immune from the large pressures the industry is facing. With that said, auto sales have bounced back more quickly than analysts anticipated.
"With website traffic and purchase intent returning to pre-COVID-19 levels for the last two weeks of April and these trends continuing into May (and likely June), auto's recovery has surprised us," wrote Andrew Boone, vice-president at JMP Securities.
Netflix buys Hollywood's Egyptian Theatre to stage post-pandemic events, movie premieres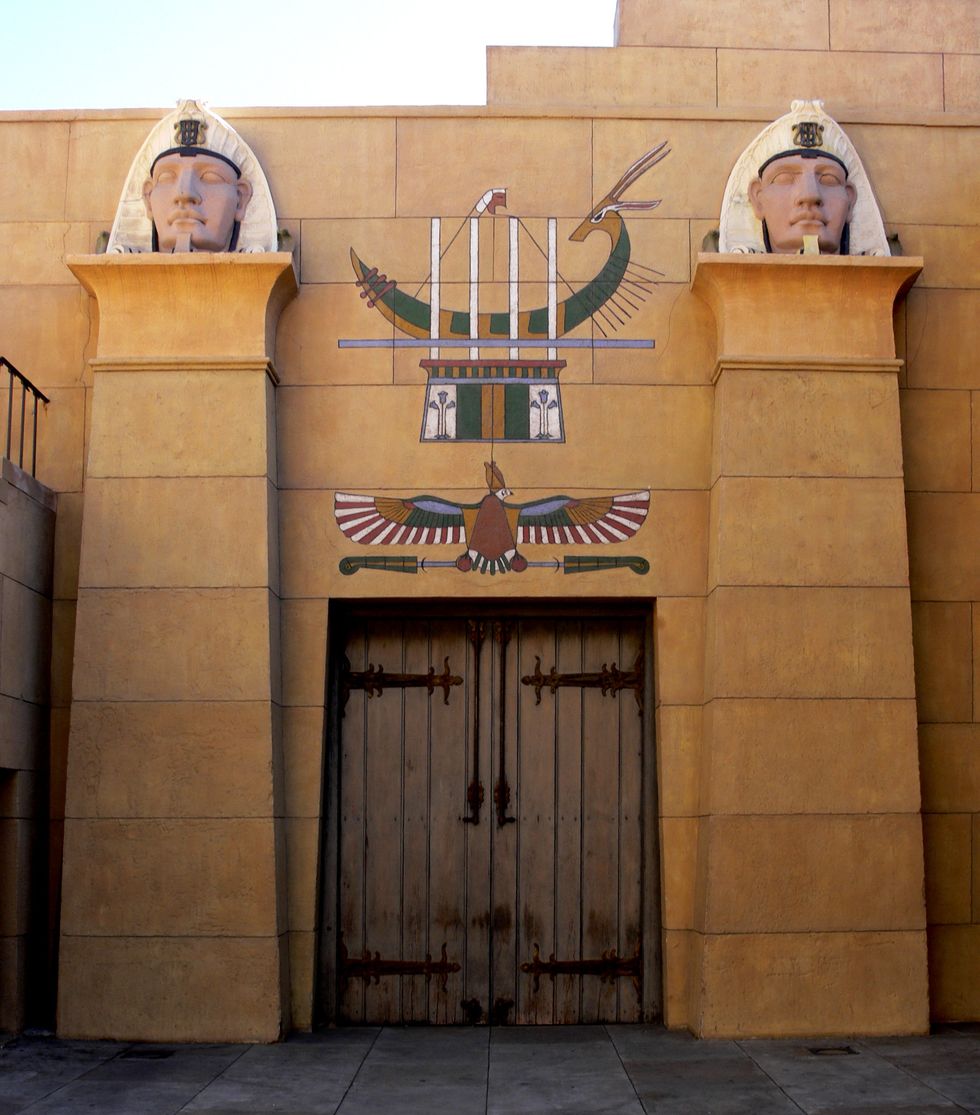 Netflix, which has become one of the biggest content hubs during the pandemic, is planning on a time when moviegoers can return to the cinema. Particularly the Egyptian Theatre in Hollywood, which the streamer just bought. The Los Angeles Times reports that Netflix closed a deal to buy and renovate the theater for an undisclosed sum from American Cinematheque, an L.A. nonprofit that owns the venue.
Closing the deal, which reportedly was worth in the tens of millions of dollars, sets up Netflix to hold movie premieres and other events at the Egyptian. Netflix also gets an opportunity to show off some of the company's more cinematic fare at a high-profile theater, thereby setting them up for awards contention before those films start streaming. The company bought New York's iconic Paris Theatre in 2019, Manhattan's last single-screen movie palace.
"Love for film is inseparable from L.A.'s history and identity," Mayor Eric Garcetti said. "We are working toward the day when audiences can return to theaters — and this extraordinary partnership will preserve an important piece of our cultural heritage that can be shared for years to come."
From Your Site Articles
Related Articles Around the Web
TrueCar announced Tuesday that Mike Darrow, who has been the Santa Monica company's interim chief executive, now will take over the position on a permanent basis. Analysts say the move adds a measure of stability at a time when many on Wall Street saw it as a possible acquisition target.
Darrow has been with TrueCar for three years, and was put into the top leadership position after former president and CEO Chip Perry retired in May 2019. Prior to that, Darrow served as the company's executive vice president as well as head of TrueCar's ALG subsidiary.
The move adds a dose of support for a company that just a few weeks ago was rumored to be on the auction block after a disappointing earnings report. The stock has bounced around in recent days amidst the wider market volatility, dropping from about $3.66 in earlier February to Tuesday's closing price at $2.34.
"We believe this adds stability to the organization," said Andrew Boone, an analyst with JMP Securities, in a research note. He kept the company's stock rating at a "market perform."
A research note by financial services firm BTIG speculated recently that TrueCar, which operates the nation's fourth largest online automotive marketplace, was ripe for an acquisition as soon as the end of this month. "Based on our inbound call volume, we believe many investors are wondering if True is now an acquisition target," wrote analyst Marvin Fong.
TrueCar has been on a wild ride since serial entrepreneur Scott Painter founded the company in 2004.

It quickly became one of L.A.'s hottest startups after it appeared to be able to disrupt the half-century-plus relationship between consumers and auto dealerships. But dealerships were not about to go quietly, and in 2012, thousands of dealers exited the TrueCar network amidst complaints about bidding wars that meant they were losing money on transactions.
Still, the company went public two years later and shares have sunk from a high of $25.00.
In 2018, changes to Google's search algorithm caused a steep decline in TrueCar's website traffic. Just as the company was recovering from that and improving its SEO, USAA recently announced it would end its lucrative partnership, which brought in 29% of TrueCar's unit sales, in October.
USAA remains TrueCar's fourth-largest shareholder with about 9 million shares, which represents 8.5% of the stock.
Darrow said in a statement Tuesday that he's "proud of the way the company united to launch our new brand and consumer experience earlier this year, which was no small feat."
"I look forward to working with the team as we continue to innovate and deliver a modern and world-class car buying experience that appeals to consumers and dealers alike," he added.
From Your Site Articles
Related Articles Around the Web