Photo by Quantitatives on Unsplash
This is the web version of dot.LA's daily newsletter. Sign up to get the latest news on Southern California's tech, startup and venture capital scene.
Scrolling through TikTok's For You Page, you might stumble across a user offering you 20 dabloons.
---
Congratulations! You've been gifted TikTok's latest fictional currency. Sure, it's a bit ridiculous and complicated. But some brands have figured out that the dabloons economy is the perfect, low-stakes way to promote their content.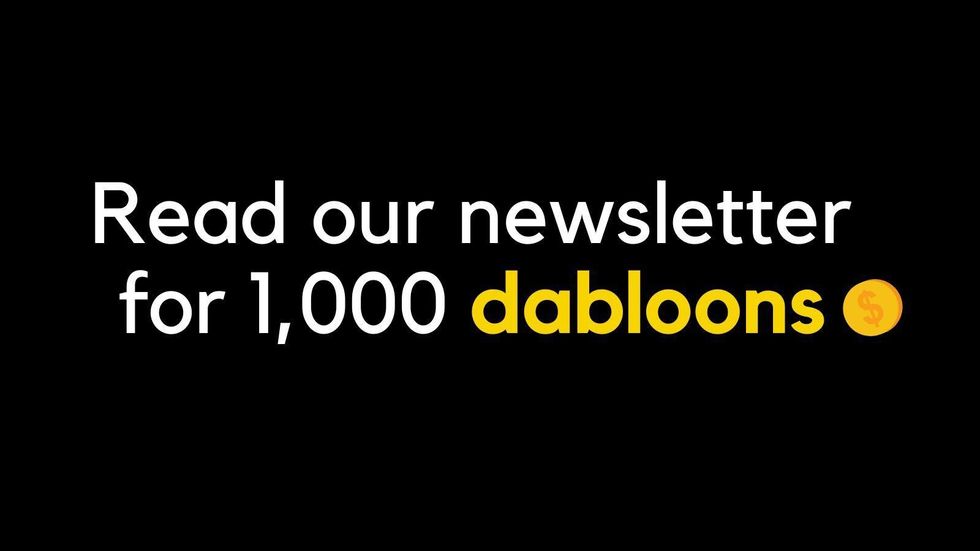 For example, last week, one of Netflix's accounts made a video offering viewers 50 dabloons. The week prior, Ikea made a similar deal as part of its TikTok stream. Of course, these videos don't actually give users any physical goods or real life money. Instead, it's a way for brands to capitalize on a trend that millions of users are already engaging with. For context, the average Ikea TikTok garners a few thousand views. But its video offering dabloons has over two million.
What's more is that these are users who are deeply entrenched in TikTok's culture and therefore are more likely to attest good will toward a brand willing to experiment with the app's more elaborate trends.
So how does the economy work?
To obtain the fictional currency, users have to stumble across dabloon videos—often featuring a cat giving away the coins—on the For You Page. As such, liking and commenting on dabloon-related videos will increase the chance that more dabloon content infiltrates a person's TikTok feed. In other words, to get more dabloons, you have to feed TikTok's algorithm. But this isn't just a niche inside joke among a few users. The dabloons hashtag on TikTok has garnered over one billion views.
Which explains why some small businesses are getting into the fake economy as well. The Sacramento History Museum showed off its print shop to make a print featuring 100 dabloons. One TikTok user who sells slime offered her slime "potion" in exchange for two dabloons.
The advantage of the dabloons trend according to Sean Szolek-VanValkenburgh whose video explaining the trend went viral last week is simple: complicated trends have more longevity.
"Trends like this specifically—when they have backstories where the person who's creating it and the people engaging with it are pushing the story along—stay longer," Szolek-VanValkenburgh says. "It has a longer half-life on TikTok, so then more advertisers can jump on it."
Dabloons have been spreading on TikTok since October. Which may not seem like a long time but considering the average trend on TikTokonly last for about four days, two months is a lifetime. But even a trend that lasts longer than most, Szolek-VanValkenburgh warns that brands still need to act fast in order to capture that audience.
More importantly, the dabloons trend has exposed how few brands actually know how to use TikTok effectively. If TikTok marketing is all about understanding the platform's algorithm and users, with its wide reach and quirky lore, dabloons is the perfect way to get to the core of both those categories. Because twenty dabloons might not have any real value, but on TikTok, their social clout can be priceless.
- Kristin Snyder