match group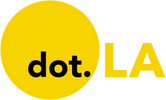 Get in the KNOW
on LA Startups & Tech
X
match group
Shutterstock
Renate Nyborg is out as CEO of Tinder, less than a year after taking the helm of the popular dating app. Nyborg's exit is one of several management changes at Tinder announced by the parent company Match Group.
Tinder's plans to adopt new technology, including virtual currencies and metaverse-based dating, are also being reconsidered in the shake-up. These projects may be scaled back or canceled altogether as the company focuses on more traditional dating.
In an August 2, 2022, letter to shareholders, Match Group chief executive Bernard Kim announced Nyborg's departure. He wrote that Tinder's "current revenue growth expectations for the second half of the year are below" Match expectations "as a result of disappointing execution on several optimizations and new product initiatives." Then continued on to say he'd made changes in management and the structure of the executive team that he felt confident would "help deliver Tinder's full potential."
Nyborg leaving is just one of several noteworthy changes happening as Kim says he'll be "fully embedded within the team at" Tinder's Los Angeles headquarters "to oversee business progress until the search is complete." In addition, multiple recent projects are getting a second look after Match Group's shares dropped by 20% on news the company missed second-quarter expectations and its outlook was weaker than expected.
Kim also told shareholders that there were "mixed results" from testing in-app digital currency Tinder Coins, so the company will be reexamining "that initiative so that it can more effectively contribute to Tinder's revenue."
According to Kim, Tinder will also buck a more significant trend across various industries and step away from the metaverse. "I believe a metaverse dating experience is important to capture the next generation of users," Kim wrote in the letter to shareholders, but "given uncertainty about the ultimate contours of the metaverse and what will or won't work, as well as the more challenging operating environment," the team working on a Tinder metaverse initiative was instructed to "not invest heavily in metaverse at this time."
The news for Tinder users isn't all bad—the app recently brought back its "desk mode" feature, which lets users look for matches from their computers and even hide the app as an innocent-looking tab if surfing while at work.
Per Match Group's fourth-quarter results, the company's revenue increased 12% year over year in the second quarter of 2022. The firm, which also owns Hinge, OkCupid and Plenty of Fish, is looking at third-quarter profits of up to $800 million, but that still falls below Wall Street expectations.
Renate Nyborg addressed leaving Tinder in a LinkedIn post, writing that she has "loved every moment" of her time there but was looking forward to her "first true break in 16 years, starting with a few weeks in nature with my very own Tinder match."
From Your Site Articles
Related Articles Around the Web
Image courtesy of Match
Los Angeles-based tech executive Bernard Kim has been named the new CEO of Match Group, the dating app conglomerate that owns popular platforms like Tinder and Hinge.
Kim, currently the president of mobile video game developer Zynga, will replace outgoing Match Group CEO Shar Dubey on May 31. Dubey will remain with Dallas-based Match Group as an advisor and board director.
Kim—whose LinkedIn and Twitter pages identify him as based in Manhattan Beach—has continued to live and work in Los Angeles while serving as San Francisco-based Zynga's president. A Match Group spokesperson told dot.LA that Kim "will stay in L.A. and serve as CEO from our L.A. office."
Kim joined Zynga in 2016 after nearly 10 years as Electronic Arts' senior vice president of mobile publishing. While at Zynga, he pushed an ambitious acquisition strategy and helped lead the gaming company to unprecedented growth during the pandemic.
Match Group talked up Kim's credentials in a press release Tuesday, saying he "helped quadruple Zynga's market cap" during his six years with the company. Zynga is now in the midst of being acquired by gaming giant Take-Two Interactive in a deal valued at $12.7 billion.
According to a May 3 filing with the Securities and Exchange Commission, Kim will earn an annual base salary of $1 million, plus millions more in stock grants, as Match Group's CEO.
Besides West Hollywood-based Tinder, Match Group's portfolio of dating services includes Hinge, Match.com, OkCupid and PlentyOfFish. In its first quarter earnings report on Tuesday, the publicly traded company said it was approaching 100 million total monthly active users across all of its apps. Match Group shares were down 2% Tuesday, to $79.02, and have slid 40% since the start of the year.
From Your Site Articles
Related Articles Around the Web
Ireland's Data Protection Commission said Tuesday that it's launching an inquiry into dating app, Tinder for potential violations of the European Union's law on data protection and privacy, which governs the use of user data. The West Hollywood-based company is the latest to face such a probe.
The commission said it has been monitoring complaints for systematic and thematic data protection issues and "a number of issues" were identified after individuals in Ireland and across the EU raised concerns. The inquiry "will set out to establish whether the company has a legal basis for the ongoing processing of its users' personal data and whether it meets its obligations as a data controller with regard to transparency and its compliance with data subject right's requests," the commission said.
The General Data Protection Regulation, or GDPR, that went into effect in 2018 provides legal guidelines for collecting and processing personal information from people who live in the European Union. It is most known for its "right to be forgotten."

GDPR must be abided by any organization that holds or uses data regarding individuals living in the EU, regardless of the size of the organization or where it is based. The law has somewhat greater implications for smaller, especially tech, companies that don't have the resources of a Google or Facebook. Violators face fines of up to $25 million, or 4% of their annual global sales, whichever is the larger amount.
In an emailed statement, parent company Match Group said that "transparency and protecting our users' personal data is of utmost importance to us."

The company said it is "fully cooperating" with the commission and "will continue to abide by GDPR and all applicable laws."
Tinder has a minority, non-controlling investment in dot.LA
__
Do you have a story that needs to be told? My DMs are open on Twitter @latams. You can also email me, or ask for my Signal.