talespin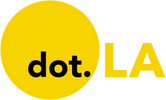 Get in the KNOW
on LA Startups & Tech
X
talespin
Courtesy of Talespin
Talespin, a Culver City-based startup that deploys virtual reality to help companies train their employees, has raised $20 million in fresh funding, it announced Thursday.
The Series C funding round was co-led by Australia-based SEEK Investments and Los Angeles-based Allomer Capital. Pearson Ventures, Accenture Ventures, Go1 and Sony Innovation Fund also participated in the round.
Founded in 2015, Talespin's platform allows employers to create a variety of virtual workplace training scenarios—using 3D virtual humans to help employees practice conversational skills and simulate tasks. The company went viral several years ago thanks to a virtual demo that depicted the firing of a worker named Barry.
The platform has only grown more viable amid a post-pandemic shift to remote work that has forced companies to increasingly digitize their operations. Talespin counts Accenture, AIA and Farmers Insurance among its customers.
The startup's technology has also grown in relevance with the emergence of the metaverse, which has prompted organizations to more seriously explore virtual means of conducting business.
"Our new funding and investor relationships will help us further scale this platform, and realize our broader company vision for learning in the metaverse," Talespin co-founder and CEO Kyle Jackson said in a statement.
From Your Site Articles
Related Articles Around the Web
Here are the latest headlines regarding how the novel coronavirus is impacting the Los Angeles startup and tech communities. Sign up for our newsletter and follow dot.LA on Twitter for the latest updates.
Talespin releases learning tools for HR as staff works remotely in pandemic world
TikTok's 2 billion download record as quarantine drives hunt for content
Talespin releases learning tools for HR as staff works remotely in pandemic world
Talespin
Culver-City virtual reality training startup Talespin announced Wednesday it is unveiling a series of learning modules for the COVID-19 age called "Leading Through Uncertainty." Modules include Creating Calmness Through Succinct Communication, Regulating Emotions During Uncertain Times, Communicating Productively with a Distraught Employee, De-Escalating an Emotionally Charged Situation, and Disagreeing Productively During Challenging Times.
Talespin is best known for a dystopian demonstration it released showing an older worker being laid off, but Talespin CEO and Co-Founder Kyle Jackson tells dot.LA the new modules are more focused on helping employees adapt to how their companies are changing rather than layoffs. He also says Talespin is getting more interest lately from Fortune 250 companies interested in training a more remote workforce. "There's a big belief that we're going to make a leap forward in the next phase of work," said Jackson. "They are starting to explore this stuff more meaningfully."
The new modules will be available in partnership with Cornerstone, which invested in Talespin's $15 million Series B funding round last month. "The current climate has created a renewed focus on workplace learning and has accelerated the need for leaders to develop new skills to help their organizations respond and adapt quickly to their new environment," Heidi Spirgi, Cornerstone's Chief Strategy and Marketing Officer, said in a statement.
TikTok's 2 billion download record as quarantine drives hunt for content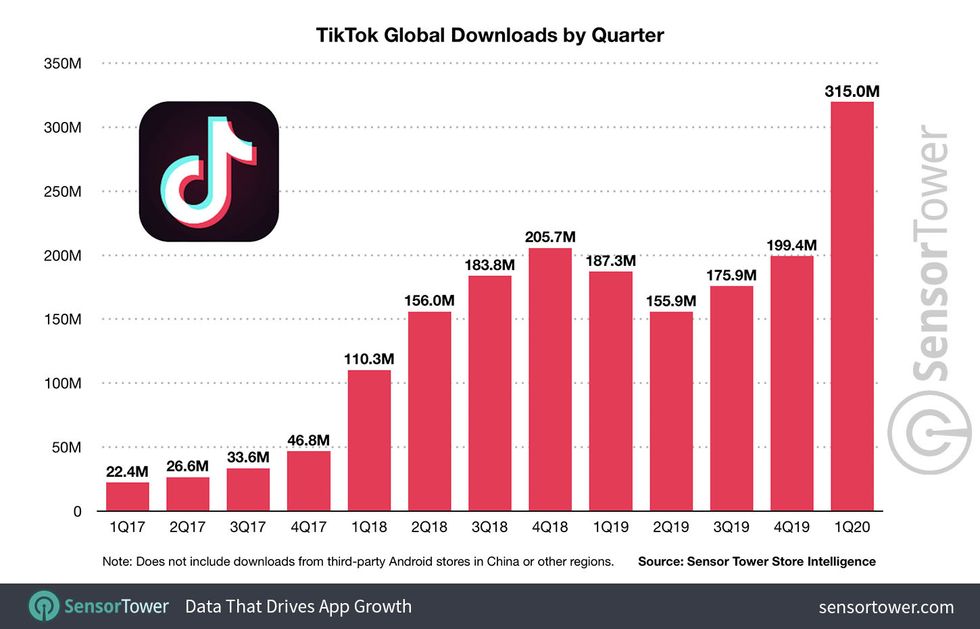 Social video app TikTok, the popular video sharing app owned by Chinese media company ByteDance, has been downloaded more than 2 billion times globally on the App Store and Google Play, according to Sensor Tower Store Intelligence estimates. The latest milestone comes just five months after TikTok surpassed 1.5 billion downloads. In Q1 2020, it generated the most downloads for any app ever in a quarter, accumulating more than 315 million installs across the App Store and Google Play.
Sensor Tower reports that "while the app was already popular and backed by a large user acquisition campaign, TikTok's latest surge comes amid the global COVID-19 pandemic, which has seen consumers drawn to their mobile devices more than ever as they look for new ways to shop, work, and connect with others."
From Your Site Articles
Related Articles Around the Web
Talespin
Before an interview with Stephen Fromkin, Talespin's co-founder and chief content officer, wants to make something clear: "We didn't build the platform to fire employees, nor do we want to."
Culver City-based Talespin, which announced $15 million in Series B funding Tuesday, has become best known for its heart-wrenching demos showing how virtual reality technology can sack a sad-looking, aging worker named Barry. "This company created a VR character which you can fire over and over again" headlined Mashable. "Barry sobbed as he begged for his job. VR is getting heavy, man" was the take in the Los Angeles Times.
Fromkin insists the demo is just a demo and he says he does not regret releasing it because it vividly shows how Talespin can train employees to navigate the toughest of situations.
"It proved what it needed to prove, the emotional resonance of a virtual human for learning," he said. "We haven't had one client request, 'Hey, can we have a termination demo?' Not one."
While many once-hot virtual reality companies have cooled, Fromkin says Talespin has grown more conservatively by focusing on exactly what its customers want, modules that train workers and precisely measure progress rather than just checking a box.
"We don't want to end up with something that is just a fun, shiny thing and doesn't really train," said Fromkin.
Talespin has had the most success training insurance workers – early on it signed a major contract with Farmers Insurance, which also was an early investor.
"Their immersive VR and AR platforms have helped us reshape the way we look at training Farmers Insurance claims adjusters and we're excited to continue to support the Talespin team through this next phase of growth and development," said Scott Lindquist, chief financial officer of Farmers Group, Inc, in a prepared statement.
Watch: Talespin Artificial Intelligence for HR www.youtube.com
Insurance companies used to employ thousands of workers to go out and investigate claims but now with more sophisticated technology, fewer investigators are needed in the field but customer service agents have to be more sophisticated. Someone needs to train up all those workers, and Talespin wants that someone to be its VR software.

"A lot of what we're doing in insurance is a mixture of soft skills and more tangible task-based skills," said Fromkin. "We're building a learning library of VR and our training modules for insurance and by making them off the shelf, we're lowering the barrier to entry."
The Series B round was led by Cornerstone OnDemand, an enterprise training platform. Talespin's content will be available to customers through Cornerstone. This round triples Talespin's previous 2018 seed raise of $5.16 million.
"It's still pretty conservative compared to what a lot of organizations have raised in the VR space," said Fromkin.
Fromkin founded the company in 2015, along with CEO Kyle Jackson. They say they deliberately chose to start the company outside Silicon Valley.
"We knew we didn't want to be caught in a tech bubble," said Fromkin. "We chose L.A. because of its tie to entertainment — all of our modules are designed to be entertaining and fun, and being here we're able to hire incredible storytellers."
From Your Site Articles
Related Articles Around the Web