cornerstone ondemand
cornerstone ondemand
Cornerstone OnDemand, the Santa Monica–based learning and talent management software company, is shaking things up. Shareholders approved on Tuesday a $5.2 billion deal to take the company private.
In an all-cash transaction, Clearlake Capital Group (also based in Santa Monica) takes ownership of the company through a combination of equity and debt, buying the outstanding shares at $57.50 per share.
Adam Miller, founder & co-chairman at Cornerstone, says the move is designed to give the company more flexibility to pursue avenues of growth that might be unpalatable to shareholders that expect growth on a quarterly basis.
"We saw both organic and inorganic opportunities to grow in ways that would be difficult to do as a public company," he said. "It's difficult to do both of those things at the same time as a public company. But as a private company you can do those things in sequence and get the benefit of a longer-term strategy."
Cornerstone, which was founded in 1999, had been publicly traded for over a decade. Their products are used by many universities and corporations such as Dell, Hyatt, Walgreens and Cannon. The company had been thriving during COVID, posting earnings above expectations in Q2 2021, and exceeding their growth from the same time period last year by 16%, which likely contributed to the 31% premium that Clearlake paid for the stock buyout.
Cornerstone, which employs roughly 2,700 people, is no stranger to acquisitions. In February 2020, the company acquired their largest competitor, Saba Software for $1.295 billion. The move left Cornerstone fairly leveraged, Miller says, so the transition to go private appears to come as a means to help the company to continue expanding aggressively. In the COVID world, where so much of education has transitioned into online formats, the company is hoping increased flexibility will allow it to fully take advantage of the expanding market.
Cornerstone currently boasts 75 million users spread across 6,000 different customers. For those users, Miller says, the experience should change very little. "The end user experience will only improve as we have more resources we can deploy for our engineering team, and as we have the ability to think—again—longer term," he said.
With shareholder approval sealed, Cornerstone's deal to go private should close on Friday.
From Your Site Articles
Related Articles Around the Web
After two decades building Cornerstone OnDemand into one of the largest cloud-based learning and talent management software vendors in the world with a market capitalization of more than $2 billion, CEO and founder Adam Miller is finally ready to walk away.
"This year I celebrated the company's 20th anniversary, I celebrated my 50th birthday, and we acquired our biggest original competitor," Miller told dot.LA. "I think it's the perfect time for me to start my second act."
Santa Monica-based Cornerstone closed its acquisition of Saba Software, headquartered in the East Bay, April 22nd and the company's former CEO, Phil Saunders, will replace Miller June 15th while he becomes co-chair of Cornerstone's board.
The world has changed dramatically since the deal was first announced at the end of February, which is reflected in a lower closing price. Saunders acknowledges it will be no easy task integrating the two companies when their 3,000 employees are working remotely and he is quarantining with family on the East Coast.
"It is a bizarro time," Saunders said. "I guess if you could have a few wishes granted to you, one of them would not be taking over a CEO role in the midst of COVID."
Saunders and Miller spoke to dot.LA's Ben Bergman how the deal got done in such a challenging environment, how they will integrate the companies, and Miller's views about L.A. tech, which he has seen grow up alongside Cornerstone.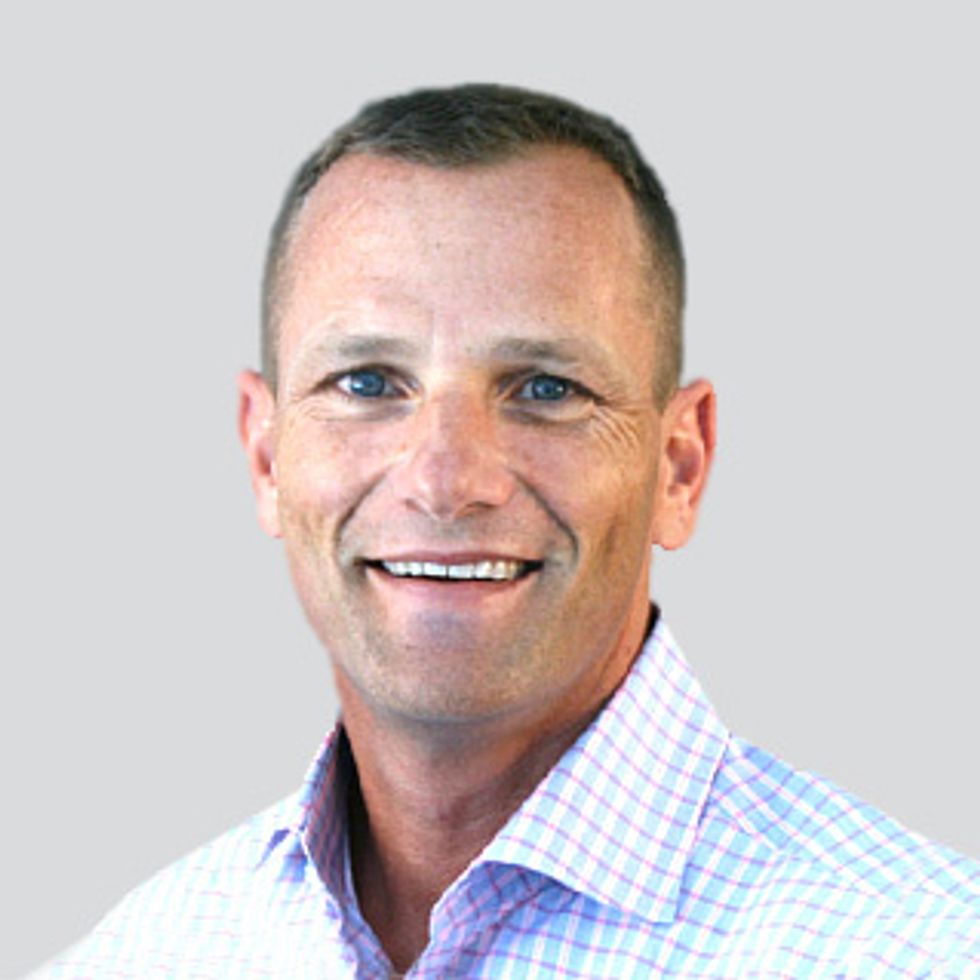 Former Saba Software CEO Phil Saunders will become CEO of Cornerstone OnDemand on June 15, 2020.
Adam, you've been CEO for so long. Why step away now?
I started the company 20 years ago with the idea that we would help improve access to education on a global basis, and we have been able to do that. We now have the company clearly on track to a billion in sales and we have delivered over 800 million online courses in the last year. So I'm feeling really good about where we are. We are about to kick off the next chapter in the company with integration with Saba to become a larger scale player. And I think it's the perfect time for me to start my second act, which is really about philanthropy and public service.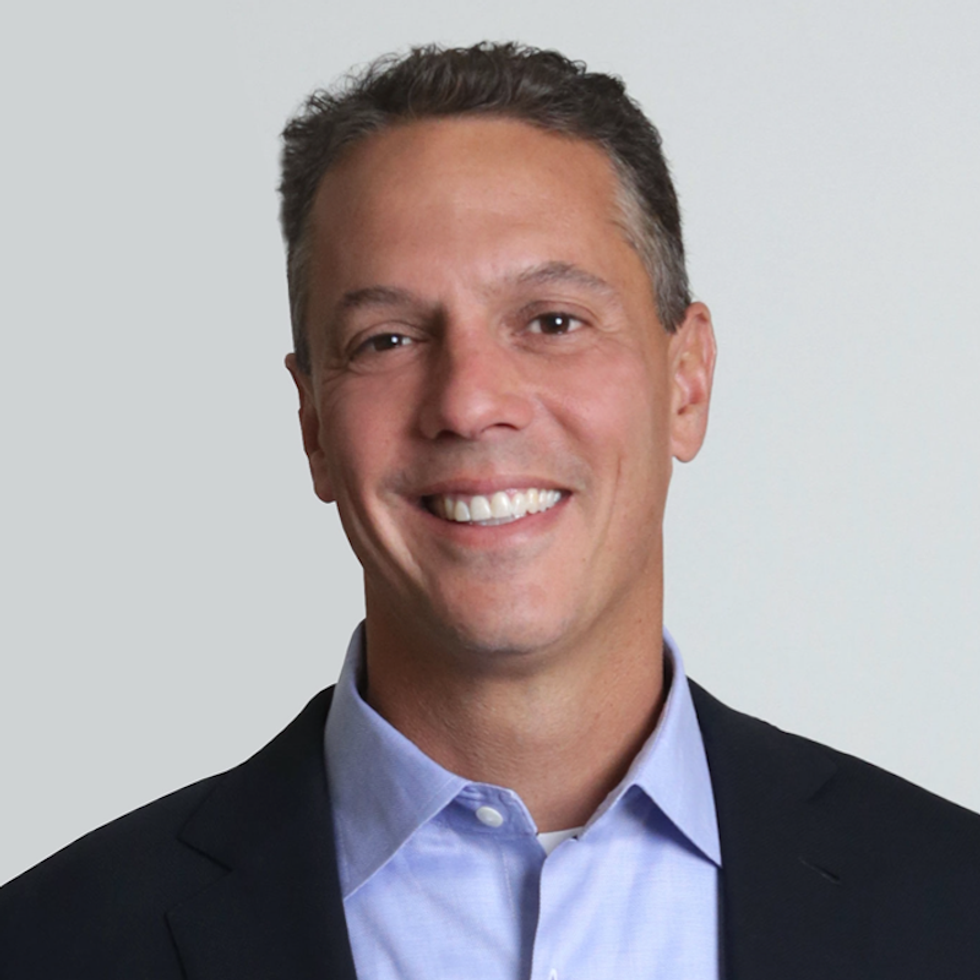 CEO and founder Adam Miller is finally ready to walk away from Cornerstone OnDemand
Was it always the plan to step aside when you acquired Saba?
It wasn't definitive when we first started talking two years ago. I've been thinking about this for a couple of years and what transition might look like. As I got to know Phil better and the board got to know him better, it became clear it was the right time to do it.
Phil, this is a challenging environment to come into. You're not even in the office right now. What is it like?
It's sort of like a marriage. When things are going well marriage is pretty easy. It's when things get dicey you test the balance of that personal relationship. Adam and I have been through a lot.
This deal could not have gotten done at a more complicated time. We had very emotional and agitated boards and stakeholders because of COVID-19. And I would say to Adam, "If we just put everyone out of the way, what would you want to do? Do you think this is still a good bet?" And when we both talked it over and said "hell, yeah!" then you know you have something special and it's worth fighting for. I'm really proud of the fact that we fought our way through to the other side because it would have been easy to quit.

Did you ever think about not going through with the deal in light of the coronavirus?

(Saunders) It's public knowledge that when the deal got signed it was at a certain value and when it closed, it was another. [The price fell from $1.395 billion to $1.295 billion at closing.] So there was definitely a bit of a OMG there. But I think it just shows where perseverance and belief and conviction really come through. You know ultimately Adam and I looked at each other - virtually at some point - and made sure that we both believe that the thesis is still rock solid and we both knew it was. There were definitely people all around us that had questions. But I think the belief in the conviction won.
How does the coronavirus change what you will do at Cornerstone?
(Miller) What we do is very applicable to this environment. We help companies recruit online, onboard their people, train them, manage them, and improve communication between managers and employees using digital tools. We're even using our own tools to make this integration happen.
Phil, how does this acquisition change Cornerstone?
If I just kept doing what Adam did for 20 years, then you really would not need me. So part of what I'm here to do is help extend Adam's success. Adam is a founder with an idea he had 20 years ago in his New York City apartment. I never had an original idea in my entire life. I'm just a really good operator. I always like to get my arms around things and make them better. And so it doesn't sound like it, but it's a really good fit between me and Adam. People need to understand that we take combining the companies very seriously. If you do well, you build a really awesome company. If you do it really poorly, you have a mess on your hands. We believe we will get this integration right and we're taking the care and time to do it right. We also have to acknowledge with our employees and with our customers that there's going to be some change. It's undeniable. For example, Cornerstone was running the company like it was the Golitah in talent management. Saba was the David of David and Goliath. Now we're one company and we have to get our minds around the fact that there is a new competitor out there and it's not each other.
Adam you are really one of the forefathers of the L.A. tech scene. Can you reflect on what has changed in the last 20 years as you've built up Cornerstone?
It couldn't have been more different back then than it is today. When I started the only acceptable jobs in L.A. were in entertainment, real estate or perhaps finance. There was no tech community to speak of. I had a very hard time convincing our earliest investors – who were quite frankly friends and family – that it made sense for me to move what was really just me from New York to L.A. to build the technology company there. About 10 years in, we started to see the real development of L.A. tech. I used to say that we were forced by necessity to hire based on potential and not experience because it was impossible to find people with experience. We were a B2B software company in Los Angeles at a time when there weren't even tech companies, much less enterprise software companies. Today it's been an amazing transformation in Los Angeles. I feel like we've accomplished a dual mission. On the one hand, we built Cornerstone from scratch into one of the largest cloud computing companies in the world and simultaneously took L.A. from obscurity to one of the top tech centers in the world.
Could you have imagined 20 or even 10 years ago that the L.A. tech scene would look like it does today?
Not at all. I knew it was becoming legit when people started proactively saying they were going into tech and I knew we had first made it when I started to hear engineers who were at L.A. colleges start talking about staying in L.A. I think the next problem to solve in L.A. is dealing with that seed stage gap, which has to do with companies getting seed funded and maybe even getting their A-round funded, but not being able to get to that B and C round. I think that's the next evolution of L.A. tech and I'm absolutely going to be one of the people helping solve that problem.
This interview has been edited and condensed for clarity
Talespin
Before an interview with Stephen Fromkin, Talespin's co-founder and chief content officer, wants to make something clear: "We didn't build the platform to fire employees, nor do we want to."
Culver City-based Talespin, which announced $15 million in Series B funding Tuesday, has become best known for its heart-wrenching demos showing how virtual reality technology can sack a sad-looking, aging worker named Barry. "This company created a VR character which you can fire over and over again" headlined Mashable. "Barry sobbed as he begged for his job. VR is getting heavy, man" was the take in the Los Angeles Times.
Fromkin insists the demo is just a demo and he says he does not regret releasing it because it vividly shows how Talespin can train employees to navigate the toughest of situations.
"It proved what it needed to prove, the emotional resonance of a virtual human for learning," he said. "We haven't had one client request, 'Hey, can we have a termination demo?' Not one."
While many once-hot virtual reality companies have cooled, Fromkin says Talespin has grown more conservatively by focusing on exactly what its customers want, modules that train workers and precisely measure progress rather than just checking a box.
"We don't want to end up with something that is just a fun, shiny thing and doesn't really train," said Fromkin.
Talespin has had the most success training insurance workers – early on it signed a major contract with Farmers Insurance, which also was an early investor.
"Their immersive VR and AR platforms have helped us reshape the way we look at training Farmers Insurance claims adjusters and we're excited to continue to support the Talespin team through this next phase of growth and development," said Scott Lindquist, chief financial officer of Farmers Group, Inc, in a prepared statement.
Watch: Talespin Artificial Intelligence for HR www.youtube.com
Insurance companies used to employ thousands of workers to go out and investigate claims but now with more sophisticated technology, fewer investigators are needed in the field but customer service agents have to be more sophisticated. Someone needs to train up all those workers, and Talespin wants that someone to be its VR software.

"A lot of what we're doing in insurance is a mixture of soft skills and more tangible task-based skills," said Fromkin. "We're building a learning library of VR and our training modules for insurance and by making them off the shelf, we're lowering the barrier to entry."
The Series B round was led by Cornerstone OnDemand, an enterprise training platform. Talespin's content will be available to customers through Cornerstone. This round triples Talespin's previous 2018 seed raise of $5.16 million.
"It's still pretty conservative compared to what a lot of organizations have raised in the VR space," said Fromkin.
Fromkin founded the company in 2015, along with CEO Kyle Jackson. They say they deliberately chose to start the company outside Silicon Valley.
"We knew we didn't want to be caught in a tech bubble," said Fromkin. "We chose L.A. because of its tie to entertainment — all of our modules are designed to be entertaining and fun, and being here we're able to hire incredible storytellers."
From Your Site Articles
Related Articles Around the Web