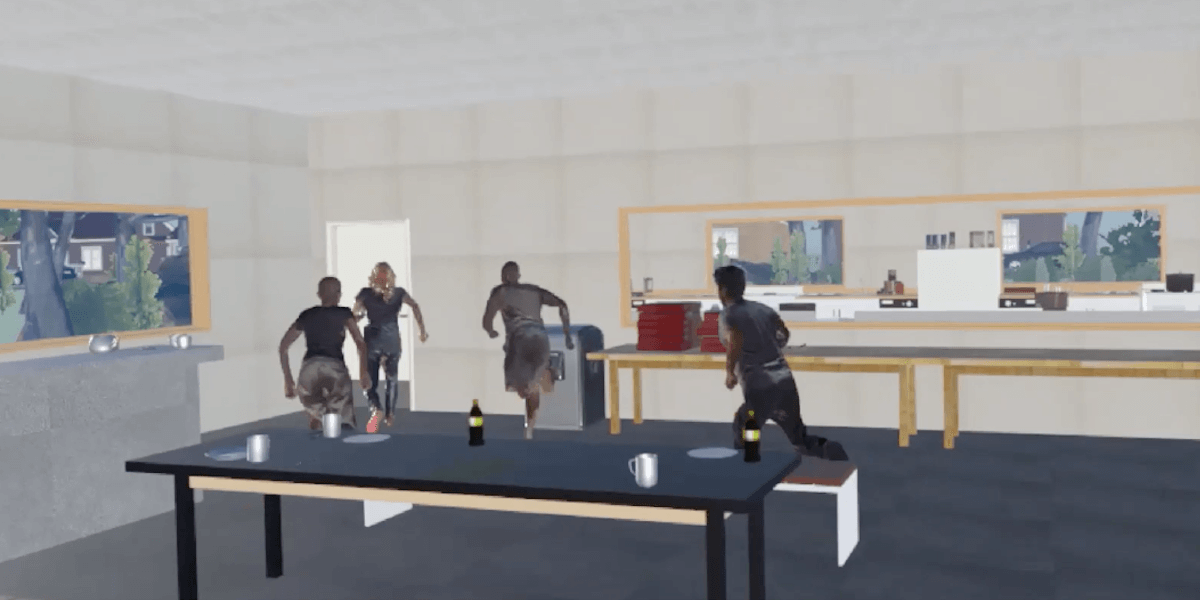 Image courtesy of USC's Viterbi School of Engineering
This is the web version of dot.LA's daily newsletter. Sign up to get the latest news on Southern California's tech, startup and venture capital scene.
As Americans were still mourning the mass shootings at Geneva Presbyterian Church in Laguna Woods and Tops Supermarket in Buffalo, N.Y., we were confronted with yet another atrocious act of gun violence in Uvalde, Texas on Tuesday—a school shooting that left 21 people, including 19 elementary school children, dead.

---
In the wake of Uvalde, I spoke to Burçin Becerik-Gerber, a professor of civil and environmental engineering at the University of Southern California's Viterbi School of Engineering. Becerik-Gerber is part of a team developing a research project that aims to create an immersive, virtual reality experience to be used as training for an active shooter event. The researchers are currently working with USC's Office of the Provost to test the platform and understand its effectiveness.
"We learned that virtual reality could be a very impactful training platform for incidents," Becerik-Gerber told me. "Because drills are not enough, and watching video-based training is not enough, to be able to equip yourself in an unfortunate event like the ones that we had this week."
Becerik-Gerber and her team are deploying a game-based virtual approach to training people how to respond during such events. The project looks to put trainees in a virtual scenario involving an active shooter—as well as other non-player characters such as the simulated occupants of a building—to help them learn what they should do if they find themselves in that situation. In addition to the training itself, the platform will also include instantaneous feedback; for example, if the participant decides to hide in a room where they don't lock the door or turn off the lights, the training will provide them with feedback informing them of such steps to better ensure their safety.
While it's unfortunate that VR technology has to be deployed this way, the reality is that so far this year there have been a total of 27 school shootings, and counting, across the U.S. According to the Gun Violence Archive, there have been more than 200 mass shootings in 2022 to date, which is on pace to be an improvement on the remarkable 692(!) mass shootings that the U.S. saw in 2021.
Some school districts, including the Los Angeles Unified, are ramping up their safety measures by adding security cameras and increasing training among students and faculty. Still, Becerik-Gerber has concerns about the effectiveness of "passively watching an instructor or video," arguing that virtual reality allows people to more thoroughly walk through high-stakes scenarios. "You are practicing how to do these things—because we don't have the opportunity to practice this in real life," she noted.
But these days, no amount of preparation can assuage fears about the next mass shooting that will pop up on our news alerts. With a younger sister who's still in high school, I personally feel that fear every day. If technology like Becerik-Gerber's training platform can help save lives, I hope it's used by schools and other facilities all across the country. — Decerry Donato