seed round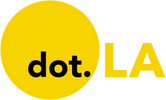 Get in the KNOW
on LA Startups & Tech
X
seed round
In the self-described "absurdist horror fantasy" video game Blaseball, almost anything goes: the antagonist in the first season was a giant peanut. A squid named The Monitor makes an appearance from time to time.
"When players die, they're usually incinerated by umpires," said Sam Rosenthal, founder and CEO of the video game startup behind Blaseball. "There's a lot of this dark absurdism."
Rosenthal said the baseball simulation game that lets players bet on fake teams and win currency went viral quickly after launching in July of 2020. On Tuesday, his Highland Park-based startup closed a $3 million seed round to expand into mobile.
Instead of playing baseball themselves, gamers place bets and vote on changes to the virtual league. Rosenthal compared his game more to the ESPN app than to a traditional video game. The "text-based game" flashes stats and score updates of the virtual league, but most of the drama comes from Blaseball's community of players, who make up stories and conspiracies about the simulated baseball games.
"Since it is so stripped down, the fans create their own artwork," he said, likening Blaseball to other tabletop role playing games like Dungeons & Dragons. "They show us what they think they're seeing."
Gamers can use their earnings to vote on whimsical changes to the sport like adding an extra base or dropping the number of strikes batters get in each inning.
The startup also uses that format — and its sense of humor — to weave in sponsorships from podcasts to video game brands to coffee subscription companies like Yes Plz. Apart from a crowdfunding campaign, which closed with Tuesday's round, sponsor deals remain the startup's primary business model.
"All the players have a favorite type of coffee that you can see in their stats page," Rosenthal said. "It's not like a programmatic ad; they're deeply embedded into the game."
Rosenthal started the company to build out his thesis project from USC's Games Program, which he called "Where Cards Fall," in which players solve logic puzzles to slowly build a house of cards. Each step unlocks new memories from the protagonist's past.
"We don't tell you too much and we ask the player to put the pieces together themselves," he said. "It has that in common with Blaseball."
Makers Fund is behind the startup's first fundraising round, which will be used to hire and adapt Blaseball to an app format, as well as other undisclosed projects. 1UP Ventures and Matthew Ball also participated in the round.
A previous version of this article stated the company will hire 15 employees. The Game Board will grow its team to 15 in total.
On this episode of the Behind Her Empire podcast, hear from Minnie Ingersoll, partner at TenOneTen Ventures. She's also the co-founder and former COO of Shift, an online marketplace for used cars.
Key Takeaways:
Minnie co-founded Shift in 2013 while she was on maternity leave. Her pleasure in building the business grew, which intersected with her decision to leave a cushy job at Google.
Shift started out by buying and selling cars on CraigsList.
Minnie took Shift from an idea to over $100 million in revenue and has seen continued success with the company going public last year in 2020.
Minnie grappled with depression while attending Stanford University. What helped her through it was forcing herself to put "one foot in front of the other" and to talk about the darkness she was feeling with others. This helped her build some emotional resilience.
Not knowing something - be it how to start a business or code - shouldn't stop anyone from not doing what they want to do. The education and resources out there, often just a simple Google search away.
When it comes to solving conflict, Minnie asks questions instead of reacting quickly without taking into consideration where the other person is coming from.
What TenOneTen generally looks for in founders is crystal clear vision, the ability to communicate it and the technical know-how to execute that vision.
"No one's going to help you achieve the thing that you want to do, if you don't tell them that's the thing you want to do." — Minnie Ingersoll
Minnie Ingersoll is partner at TenOneTen Ventures. She's also the co-founder and former COO of Shift, an online marketplace for used cars, and the host of the "L.A. Venture" podcast. She also was a principal at Google.org.
From Your Site Articles
Related Articles Around the Web