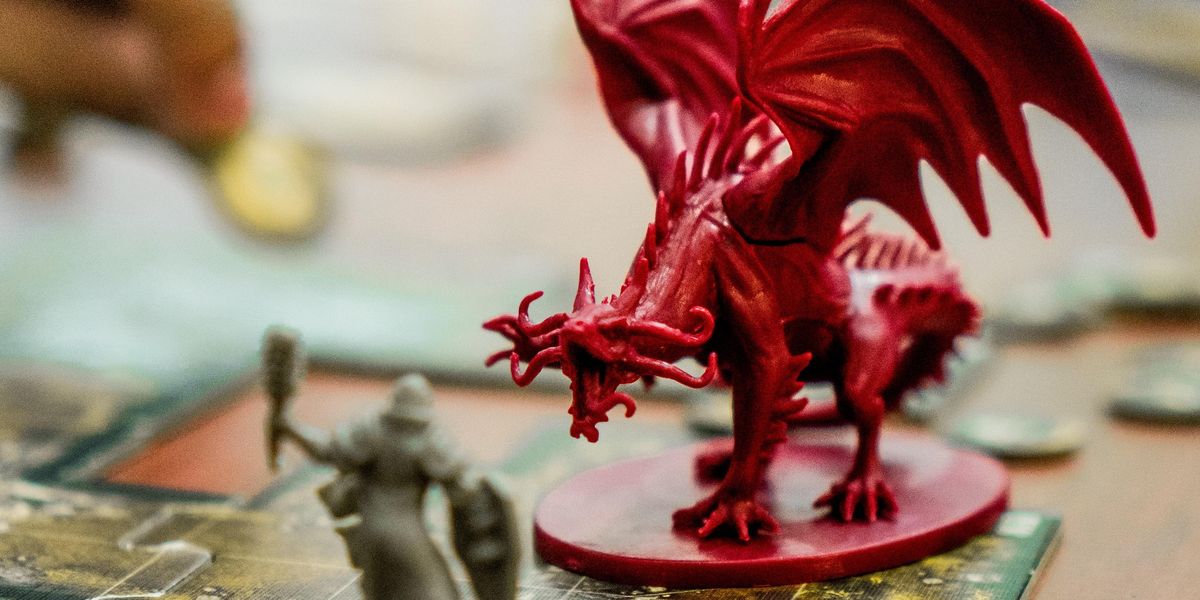 This is the web version of dot.LA's weekly newsletter. Sign up to get the latest news on Southern California's tech, startup and venture capital scene.
Though "Dungeons & Dragons" was introduced in the 1970s and was already on its third edition by the turn of the 21st Century, the mainstream viewed the activity as the exclusive provance of hardcore nerds and fantasy novel obsessives until relatively recently.

As it tends to do, the internet brought D&D nerds from every high school together in one place, taking their hobby from a publishing afterthought to a dominant and ever-present force in the gaming and entertainment industries.
---
Overall, D&D sales jumped by over 30% in 2020, as the lockdown provided long-time aficionados with the prime opportunity to get new friends and family members on board with their favorite hobby, "Stranger Things" name-checked the franchise continuously, and online influencers sold the RPG experience as the perfect way to pass the time with your social network of choice. In 2021 alone, Wizards of the Coast generated more than $1.3 billion in revenue, the first time the company has exceeded the $1 billion milestone in a single year.
The surge of visibility and popularity prompted "Dungeons & Dragons" owner Wizards of the Coast (WotC) and its parent company Hasbro, which acquired WotC in 1999–to continue expanding the franchise. Hasbro's in-house movie and TV studio Entertainment One teamed with Paramount on the upcoming fantasy-comedy "Dungeons & Dragons: Honor Among Thieves," starring Chris Pine, Hugh Grant, and Michelle Rodriguez. The film will open this year's SXSW festival and hits theaters on March 31. Paramount+ also has a "Dungeons & Dragons" streaming series in the early stages of development, from "Red Notice" vet Rawson Marshall Thurber.
Meanwhile, players livestreaming their home games – referred to as "actual play" videos – remain a major segment of YouTube and Twitch content. A group of voice actors recording their regular games for a web series called "Critical Role" now have their own animated Amazon Prime spinoff, "The Legend of Vox Machina" and spawned countless imitations. (Though none quite as lucrative: A 2021 leak of Twitch data confirmed that "Critical Role" was the highest-paid independent channel across the entire platform, earning over $9.5 million since August 2019.) Then there are the multitude of online tools for remote play, like the 2D interface Roll20, which now counts over 8 million users.
But with all this added attention – not to mention hundreds of millions of dollars invested in star-powered "D&D" content – Hasbro and WotC have seemingly become more protective of the brand itself. In December, the company announced some upcoming changes to their Open Game License (OGL), which had originally been introduced way back in year 2000.
The OGL essentially sets rules that allow third parties to create their own "Dungeons & Dragons" content, either for free or with intent to sell. There are restrictions about copyrighted material, of course, and licensed works still have to include information about the OGL to remain complaint. This is the document that allowed for the explosion of online content from D&D players in the first place, by clarifying what kinds of material are owned by WotC and what kinds are open for adaptation. Those rules enabled WotC to legalize fans profitting off of their personal creations, from livestreams to original spell books and even their own bespoke platforms for online play.
Hasbro's proposed updates to OGL – first leaked as "OGL 1.1" but now mainly referred to as OGL 2.0 online – made some considerable changes to the agreement. Most significantly, any creator earning more than $50,000 must report their income to WotC, while creators earning more than $750,000 in gross revenue would be expected to pay a 25% royalty. Many readers interpreted a new clause granting WotC and Hasbro a perpetual royalty-free sublicense to all third party D&D content, as essentially a license to steal from individual creators, potentially without even giving them proper credit for their work.
Once D&D players started receiving actual copies of the new OGL, an online backlash assembled swiftly. A growing social media campaign encouraged players to drop their subscriptions to D&D Beyond, Wizards' online hub and toolkit. An open letter published by the group #OpenDND was signed by more than 67,000 people, and argued that, under the new regulations, "the tabletop landscape will fracture… [and] innovation in the gaming industry will evaporate."
This week Hasbro responded to the outcry, postponing any updates to the OGL and releasing a statement in which they conceded they "rolled a 1" in their initial, leaked discussions. (This is "D&D" language for "screwing up very badly.") Noting that the intention was to support individual content creators, as opposed to "major corporations," the company has modified some of the new changes. The royalty clause, for example, demanding that creators kick back a quarter of their earnings to WotC, has apparently been dropped entirely, as has the "license back" provision. (In the statement, WotC adds that the notion of stealing third-party content "never crossed our minds.")
Thus far, it's unclear if these moves are going to be enough to satisfy the D&D community. On social media, tempers are still running very hot. "Dungeons & Dragons" podcaster Eric Silver seemed to echo the majority sentiment in telling TechCrunch that the Hasbro response feels like "a PR statement." He's wagering that the company is biding its time and waiting for fans to stop paying attention, at which point they'll push through the new rules anyway.
Paizo, which publishes the original game "Pathfinder" under the original Open Game License has committed to going to court to prevent Hasbro from making any changes to the established OGL, and also proposed a new "Open RPG Creative License" project along with a number of other publishers, functionally removing Wizards of the Coast and Hasbro from the discussion altogether.
"Dungeons & Dragons" remains a keystone of internet nerd culture, and a lot of players who don't produce their own original D&D content likely remain blissfully unaware of the controversy thus far. But a true break between Wizards of the Coast and online creators could have a massive ripple effect for the entire livestreaming industry, not to mention the internet nerd-o-sphere. "Settlers of Catan" is great but who knows if it's ready for the big time? - Lon Harris