video game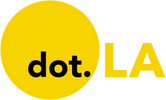 Get in the KNOW
on LA Startups & Tech
X
video game
The maker of a bowling virtual reality game that takes the sport to the moon, ForeVR Games wants to turn real-life sports into virtual reality experiences.
And it just got a big boost.
The Los Angeles-based VR gaming startup announced Tuesday that it has raised an additional $7 million on top of their $1.5 million seed round, valuing the company at $8.5 million. The round was led by Bessemer Venture Partners with other investors including Galaxy Interactive, All Star Capital, Mark Pincus and Emmett Shear.
The company claims that they are the first company aiming to convert real games into VR experiences. It released their first and so far only game, ForeVR Bowl, this past May.
Available to play with Oculus Quest and Oculus Quest 2 headsets, ForeVR Bowl lets users play the classic game of bowling in unusual environments, from a disco club to the moon, with artists such as Third Eye Blind making appearances in the game's soundtrack. Players can also collect bowling balls in the game.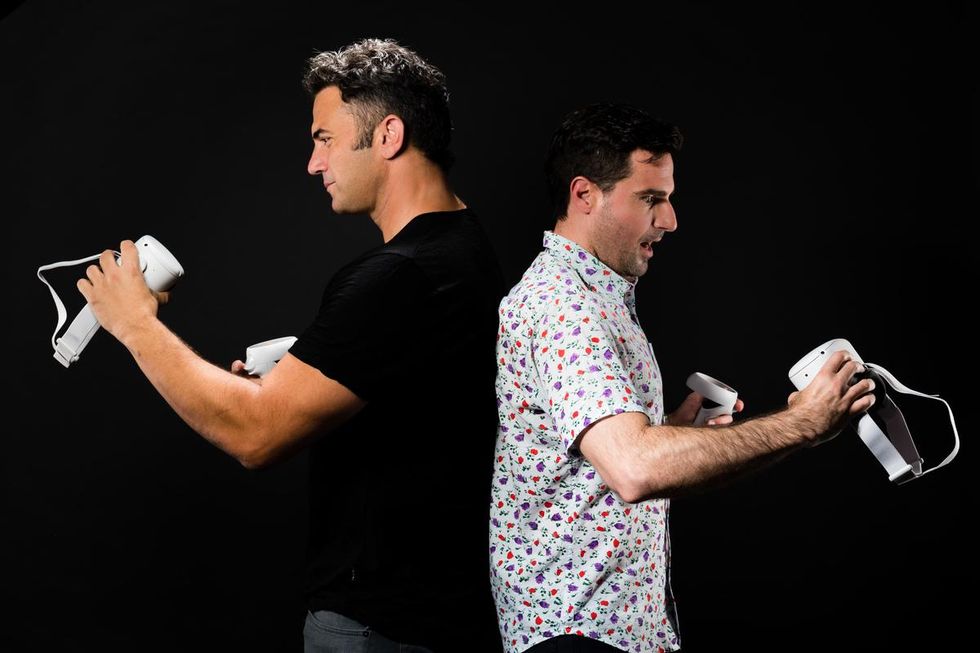 oreVR Games co-founders Marcus Segal (left) and Mike Pagano Doom.
Users can play with anybody around the world, and other players are displayed as avatars based on Facebook's Avatar 2.0 designs.

In addition to the fantasy features of the game, chief creative officer and co-founder Mike Pagano Doom explained the convenience of being able to bowl anywhere using VR: "Outside of the pandemic stopping real life sports together, some people just can't [play]. Whether they are physically not able to play or don't have anyone to go with, we offer them the chance to play."
Doom, along with CEO Marcus Segal, started ForeVR Games during the pandemic after years of experience in the gaming industry. According to Doom, ForeVR Bowl was developed in just 10 months.
"Starting [amidst] the pandemic gave us a [lot of time] to focus while being isolated," said Doom. "The [worldwide] lockdown brought us together as a production family, giving us clear purpose to deliver a game that connects our families together virtually while [physically] apart in these difficult times."
With the new raise, the company plans to expand to new platforms and hire new personnel while further developing ForeVR Bowl and creating new games. Though Doom did not reveal which real-life games will be released in VR form next, he did say there are two in development right now.
ForeVR covers an intersection of two rapidly growing industries; the VR market, which is expected to reach $84.09 billion in 2028, and the video game industry, which is on track to hit $200 million by 2023.
From Your Site Articles
Related Articles Around the Web
In the self-described "absurdist horror fantasy" video game Blaseball, almost anything goes: the antagonist in the first season was a giant peanut. A squid named The Monitor makes an appearance from time to time.
"When players die, they're usually incinerated by umpires," said Sam Rosenthal, founder and CEO of the video game startup behind Blaseball. "There's a lot of this dark absurdism."
Rosenthal said the baseball simulation game that lets players bet on fake teams and win currency went viral quickly after launching in July of 2020. On Tuesday, his Highland Park-based startup closed a $3 million seed round to expand into mobile.
Instead of playing baseball themselves, gamers place bets and vote on changes to the virtual league. Rosenthal compared his game more to the ESPN app than to a traditional video game. The "text-based game" flashes stats and score updates of the virtual league, but most of the drama comes from Blaseball's community of players, who make up stories and conspiracies about the simulated baseball games.
"Since it is so stripped down, the fans create their own artwork," he said, likening Blaseball to other tabletop role playing games like Dungeons & Dragons. "They show us what they think they're seeing."
Gamers can use their earnings to vote on whimsical changes to the sport like adding an extra base or dropping the number of strikes batters get in each inning.
The startup also uses that format — and its sense of humor — to weave in sponsorships from podcasts to video game brands to coffee subscription companies like Yes Plz. Apart from a crowdfunding campaign, which closed with Tuesday's round, sponsor deals remain the startup's primary business model.
"All the players have a favorite type of coffee that you can see in their stats page," Rosenthal said. "It's not like a programmatic ad; they're deeply embedded into the game."
Rosenthal started the company to build out his thesis project from USC's Games Program, which he called "Where Cards Fall," in which players solve logic puzzles to slowly build a house of cards. Each step unlocks new memories from the protagonist's past.
"We don't tell you too much and we ask the player to put the pieces together themselves," he said. "It has that in common with Blaseball."
Makers Fund is behind the startup's first fundraising round, which will be used to hire and adapt Blaseball to an app format, as well as other undisclosed projects. 1UP Ventures and Matthew Ball also participated in the round.
A previous version of this article stated the company will hire 15 employees. The Game Board will grow its team to 15 in total.
Six gaming industry veterans have created a new game studio, Theorycraft, and closed a $37.5 million Series A round this week to help them get started.
They're looking to grow their team and develop games that are "deep, 10,000 hour games … worthy of being theory crafted," said Joe Tung, founder and chief executive, in an interview with GamesBeat. Tung was formerly the executive vice president of Riot Games' "League of Legends" franchise, where he worked on the game for seven years.
Theorycraft's team members have worked on some of the biggest titles in gaming, including "Halo," "League of Legends," "Valorant," "Overwatch" and "Team Fortress 2." The team is comprised of Chief Technical Officer Michael Evans, who was formerly distinguished engineer and technical lead for "Valorant" at Riot, and Chief Creative Officer Mike Tipul, who founded Marauder Interactive and formerly worked at Bungie. Riot veterans Moby Francke and Areeb Pirani serve as Theorycraft's art director and chief operating officer, respectively.
Eventually, Tung wants the team to expand to 30 or 40 people when the first game releases, he told GamesBeat. This is far fewer members than are on development teams at Riot and other studios, but he said, "it's really exciting that there are clear benefits to keeping the core dev team as small as possible."
The studio got its name from the term theorycrafting, which its website defines as "an honor players reserve for the deepest games in the world… when a game is worthy of endless speculation and debate about how best to play." The studio aims to make player-versus-player games that consumers continue to return to.
"We feel pretty damn fortunate," said Tung in a statement announcing the raise. "Not only to have gotten off to such a great start to the studio — but to have found a group of such like-minded partners who believe like we do that games serve fundamental human needs; who support our goal of getting the game in players' hands quickly and developing the game with them; and most importantly, who understand that we are in this for the long-term."
The round was led by Chinese internet technology and entertainment company NetEase. Theorycraft did not respond to a request for an interview, but Tung told GamesBeat that NetEase is willing to share resources and "go big … [and play] the long game." NetEase's resources will help supercharge their ambitions of making long, complex games that can take 10,000 hours to complete. Investors NEA, BitKraft Ventures, Griffin Gaming Partners and SISU Game Ventures also participated in the round.
From Your Site Articles
Related Articles Around the Web