paycheck protection program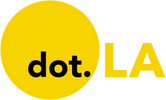 Get in the KNOW
on LA Startups & Tech
X
paycheck protection program
The owner of Musso & Frank Grill, an iconic L.A. restaurant, filed a federal lawsuit Tuesday against its insurance company, alleging breach of contract and bad faith for not covering its loss of income due to the COVID-19 pandemic.
In the 243-page lawsuit filed in the U.S. District Court of the Central District of California, attorneys for Musso & Frank Grill allege that Mitsui Sumitomo Insurance USA, Inc., in New York, failed to handle the restaurant's insurance claim for business interruption losses in a manner consistent with the standards of good faith and fair dealing.
The restaurant, which is represented by Michael J. Bidart, managing partner of Shernoff Bidart Echeverria LLP, said its original claim for lost business income was submitted promptly after having to suspend operations because of L.A. Mayor Eric Garcetti's order on March 15 prohibiting restaurants from serving food on their premises or bars from serving alcohol. They are now demanding a jury trial.
Known for hearty foods, like its chicken pot pies, and martinis, Musso & Frank's has been visited by Charlie Chaplin who was known to enjoy broiled lamb kidney or duck when in season, as well as Bing Crosby, Steve McQueen, Charles Bukowski and Quentin Tarantino, who featured it in his film "Once Upon a Time in Hollywood."
The storied restaurant, which has been a favorite of tourists, celebrities and filmmakers, is an L.A. staple that celebrated 100 years on Hollywood Boulevard in September and received the first-ever Walk of Fame star given to a restaurant. But despite it first opening its doors in 1919 amid the Spanish flu pandemic, which infected roughly 1/3 of the world population, Musso & Frank Grill has found COVID-19 particularly challenging, as it's been forced to temporarily close its doors.
It's one of many L.A. businesses that has faced hard decisions and tough outlooks because of the economic shockwaves wrought by the novel coronavirus. From layoffs at Sweetgreen and Bird, to pivoting to produce masks or run COVID-19 tests, businesses have had to find ways to survive and reinvent themselves. But for old school ventures like restaurants, if that fails amid a natural disaster, insurance is supposed to kick in.
The restaurant accused its insurer of failing to adequately consider or investigate claims, and that it has done so to other policyholders to earn "illicit profits" at their expense. A spokesperson for Mitsui Sumitomo said Wednesday morning that the company does not comment on pending litigation.
Restaurants like Musso & Frank's, which counted on so-called business disruption insurance to offset their losses ended up facing up to a previously esoteric exception that regulators put in place in 2006 after the SARS outbreak, which excludes coverage for "loss or damage" due to "virus, bacterium or other microorganism that induces or is capable of inducing physical distress, illness or disease."
The lawsuit notes that Musso & Frank's insurance policy also includes a specific "exclusion of loss due to virus or bacteria" which matches such language.
"Our position, not withstanding the virus exclusion, is that the government order is the predominate reason for the loss," Bidart said. "It's not solely due to the virus. When you compare the relative weight of the perils, the closing down order is what really caused the shutdown. In California law, the simple point is you cannot properly deny a claim without doing an analysis of whether or not the non-excluded peril of government action is the predominate cause."
Mark Echeverria, the owner and COO of the company said in a statement that there is no evidence that the restaurant's employees or customers were exposed to or had contracted COVID-19 at the time of closure.
"A situation such as this is EXACTLY WHY businesses carry business insurance interruption policies!" he said.
Musso & Frank's is one of a slew of examples of the impact the roughly monthlong lockdown has had. In the U.S., restaurant customer transactions dropped 43% in the first full week of April (the week ending April 12) compared to a year ago, worsening from the 41% seen the week prior, according to the NPD Group's data.

The newly-formed Independent Restaurant Coalition was created by a group of chefs to save local restaurants being hard-hit by COVID-19. The coalition is pushing for multiple tweaks to federal stimulus, including ensuring that business interruption insurance covers the novel coronavirus.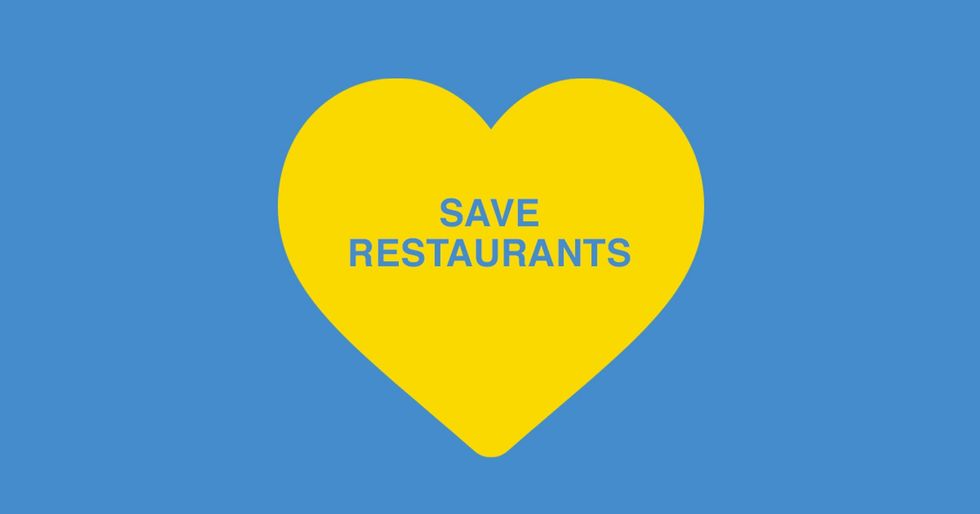 Courtesy of the Independent restaurant Coalition
Meanwhile, the National Retail Federation and 16 other business organizations, including the National Restaurant Association, sent a letter to Congress on Tuesday, urging swift passage of legislation that would create a federal program to help businesses get insurance coverage for future pandemics. The program would be modeled on terrorism insurance established after 9/11.
"When businesses couldn't obtain coverage for acts of terrorism after 9/11, Congress stepped in," said David French, the NRF's senior vice president for government relations, in a statement. "It's time for Washington to do the same for pandemics. Retailers and other businesses across the country have seen unprecedented losses related to COVID-19 that weren't covered under most current insurance policies and won't be covered if there's a second wave of the virus next winter."
French said passage of the Pandemic Risk Insurance Act of 2020, would enable businesses to "rebuild confidence" and "provide a mechanism for immediate and predictable economic recovery" if the U.S. faces another pandemic.
In the letter, the organizations endorse the new bill, which Rep. Carolyn Maloney, D-NY, a senior member of the House Finance Services Committee, plans to introduce soon. There is a similar bill planned by Rep. William Lacy Clay, D-Mo., who is chair of the Housing, Community Development and Insurance Subcommittee.

The bill was developed with input from the NRF and is backed by the Rep. Maxine Waters, D-Calif, who chairs the U.S. House Committee on Financial Services. It would require insurance companies offer policies covering pandemics but would create a federal backstop program to reimburse insurers when claims related to a pandemic or epidemic exceed $250 billion nationwide. Coverage would also be required for large gatherings, including sporting events, concerts and conventions that are canceled. The program would not apply to the current pandemic and would be capped at $500 billion.
"Congress must take swift action and begin contemplating a solution to provide all businesses protection against future pandemic risk," the letter states. "This approach would serve as a cornerstone to a proactive and prospective approach to managing the risk of a widespread and catastrophic pandemic or epidemic in the future."
In a statement, David A. Sampson, president and CEO of the American Property Casualty Insurance Association, said "pandemic outbreaks are uninsured because they are uninsurable."
APCIA, the primary national trade association for home, auto, and business insurers, estimates that continuity losses for small businesses are roughly 43 to 72 times the monthly commercial property insurance premiums, which includes coverage for losses resulting from fire, wind, hail and water leaks. It said that closure losses for small businesses with 100 or fewer employees has increased to as much as $431 billion per month, dwarfing annual premiums for all commercial property risks in key insurance lines of $71 billion per year.
Sampson said any effort to retroactively mandate insurance coverage for viruses by voiding such exclusions "would immediately subject insurers to claim payment liability that threatens solvency and the ability to make good on the actual promises made in existing insurance policies."
*Updated at 10:23 a.m. PT to add the insurance company's comment.
**Updated 11:18 a.m. PT to include Musso & Frank Grill owner's comment.
--
Do you have a story that needs to be told? My DMs are open on Twitter @latams. You can also email me, or ask for my Signal.
As regions nationwide steel themselves for the oncoming peaks of COVID-19 cases, the U.S. economy continues to stumble. But some emerging patterns suggest certain changes once it stabilizes.
For now, JPMorgan economists forecasted this week a 40% annualized decline in U.S. GDP for the second quarter, and a 20% surge in April's unemployment rate, with 25 million jobs lost. The number of people seeking unemployment benefits in the past three weeks totals 16.8 million.
What could be in store once the economy rebounds?
As a tech-savvy online jobs marketplace, ZipRecruiter has a unique vantage point to monitor and forecast the labor market. Labor economist Julia Pollak spoke with dot.LA about what the latest batch of data signals for the other side of the crisis.
Show Me the Data

"This recession is like no other we've experienced," said Pollak. "People are calling this the Great Cessation."
Some people "will find that during the recovery the economy will have changed beneath their feet."
There is no sugarcoating the gloom. According to figures ZipRecruiter provided to dot.LA, average daily job postings across the internet have been declining for six straight weeks; worse, the rate of decline has been accelerating. In all but four of the 27 industries that ZipRecruiter tracks, job postings have plunged between the weeks ending March 8th through April 5th.
Travel (-51%) and tourism (-31%) have been hit hardest. So have states dependent on these industries, like Hawaii (-25%) and Nevada (-24%). These states and sectors are highly sensitive to nationwide trends, noted Pollak, meaning once things start to rebound, they should see relatively quick recoveries.
Conversely, some job postings are growing fast. These include jobs* in:
Transportation: Commercial Flatbed Truck Driver postings are +2,614% over the past four weeks; Truck Driver Trainer +634%
Storage: Warehouse Laborer +83%, Warehouse Sorter +62%
Finance and Insurance: Claims Adjuster +212%, Financial Sales +93%
E-commerce: Distribution Associate +232%, Grocery Shopper +17%
Healthcare and Social Assistance: Intensive Care Nurse +188%, Nursing Assistant +184%
*Each with more than 1,000 daily active jobs on average each week.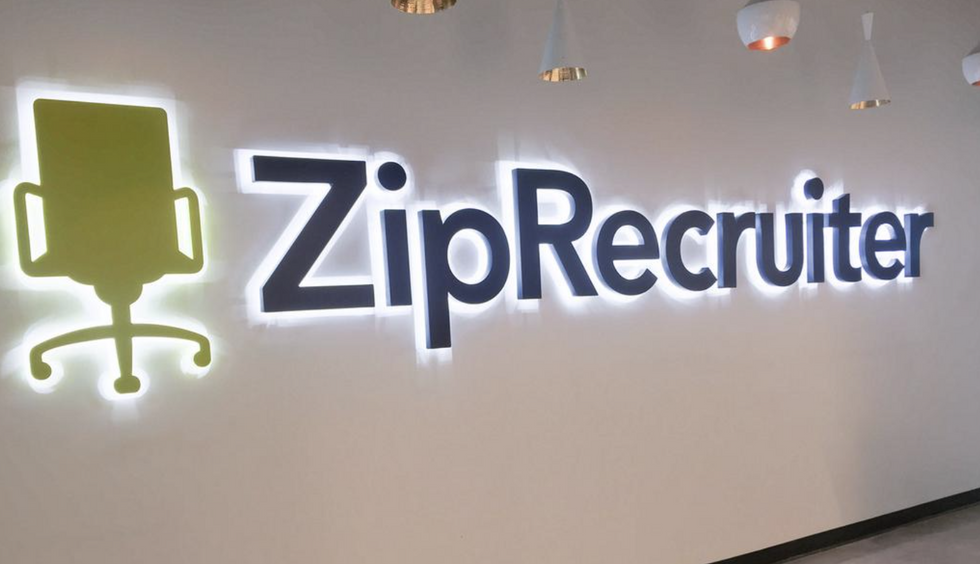 assets.rebelmouse.io
The best predictor of future behavior...
As for what these foretell regarding the future economic contours, Pollak suggests also looking at past trends.

"All kinds of slow, gradual transformations that we were seeing in the economy before are now going to happen very quickly," she forecasted.
This includes the decline of certain industries, like manufacturing and retail. "Stores will go into bankruptcy much sooner than they might have," noted Pollak.
Other industries are likely to continue their ascent. "The healthcare sector has added 278,000 jobs each year on average over the past 10 years," said Pollak. Expect more growth, especially given pent-up demand for elective procedures (assuming age demographic trends mostly hold).
Meanwhile, workers and consumers are acclimating to formerly peripheral activities now becoming mainstream.

"Some of the growth that's occurring now in e-commerce, distance learning and telemedicine will be permanent," Pollak predicted.
Throughout the economy, "people are learning new technologies (and) interacting with new goods and services that they hadn't used before. And some are enjoying the experience."
Fitter, Happier, More Productive
Firms, too, are adapting to new ways of doing business, which could mean increased productivity in the long run. "Companies have been forced to invest in all kinds of technology that may have been available and would have resulted in huge cost savings, and didn't (invest) because of inertia, but now that they've become familiar (with these technologies) they'll use them to great benefit," noted Pollak.
Reducing headcount, though often painful (and sometimes unceremonious), may also ultimately make companies healthier.
"People get confused when the stock market goes up despite people losing their jobs," tweeted former Presidential candidate Andrew Yang on Thursday. "The truth is that many companies will be more profitable and efficient with fewer employees."
As working from home becomes commonplace, companies will be able to reduce land costs; and those unit costs will likely be cheaper. Some studies suggest a distributed workforce may increase productivity.
Workers on the low-end of the earnings distribution may become more productive, too.
Pollak has found that the federal aid package, combined with unemployment benefits, has left nearly half of all American workers at least as well paid as they were before the pandemic--albeit temporarily. "This offers an opportunity for many low-wage workers to overcome barriers they had to higher-wage employment in better jobs before," she said. There is no guarantee such workers will seize that opportunity, but many now have the time and financial support to train for skills, certificates and licenses that were previously out of reach.
The big question is the extent to which the damage done to the labor market overmatches the positive trends--and how long it will take to close that gap. The longer the health crisis lasts, the worse the problem will become so long as net jobs continue to decline.
In the meantime, actions like those taken by the Fed and Congress will buy the economy time, in hopes of hastening what ZipRecruiter Chief Executive Officer Ian Siegel called the "great American comeback story to come."
Baffled by the restrictions and sensing a race against the clock until they run out of cash or the program does, small businesses are scrambling to apply for government-backed loans to keep their companies afloat.
The requirements are especially confusing for venture-backed companies, many of which could be excluded from help under the original working of the $2 trillion stimulus package signed into law last week in response to the Covid-19 pandemic.
"The stress of this is just tremendous because the money will be gone in a flash," said the owner of a company in downtown L.A. who preferred to remain anonymous because he did not want to alarm his employees. "No one knows what the rules are and this could mean the difference in my firm having to lay people off and not."
Friday is the first day businesses with fewer than 500 employees can apply for loans of up to $10 million under the Small Business Administration's Paycheck Protection Program.
Anxious startup founders received the news they were hoping to hear Thursday when House Minority Leader Kevin McCarthy (R-Calif.) told Axios it was his expectation that the Treasury Department would issue new guidance in the next "day or two" that makes startups eligible for relief.
"I just got off the phone with Treasury Secretary Mnuchin and this is going to be solved," McCarthy said.
But lawyers following the daily twists and turns of interpreting the hastily written legislation say it is too early for startups to breathe a sigh of relief.
"This remains an extremely fluid situation with new information being released daily," said Michael Avent, a partner at Perkins Coie LLP. "It is my hope that we will have clarity on these issues before the SBA begins accepting applications, but that is far from certain at the moment."
Startup founders are eager for a resolution, worrying if they act too soon the rules won't be solidified and if they wait the program, or their business, might run out of money.
"I'm hopeful we will qualify but I'm not counting on it," said Sofya Polyakov, CEO & Co-Founder of the Noun Project. "I'm in daily communication with our legal team but there's still not enough clarity on whether we would qualify."
The uncertainty stems from an "affiliation rule" that would require startups to count all the employees of other startups that their VC investor has backed, likely putting many startups over the 500-employee threshold, even if the companies are completely separate.
"The hard part is you have to look at affiliates and what it means to be an affiliate," said Avent.
In general, he said companies with a long roster of angel investors will have an easier time qualifying, which are usually early-stage startups. But Avent cautioned, "there are certainly companies that are very young and received venture funding at a very early stage," which could be problematic.
"The less likely that you have one investor that exercises control the better your chances of escaping affiliation," he added.
Another issue, especially for startups in expensive cities like Los Angeles, is that salaries are only covered up to $100,000, which leaves out most tech workers.
Christine Outram, CEO of Everydae, a seed stage digital tutor for high school students, estimates that the payroll protection would only cover two of her six employees.
"I don't want to lay anyone off, " said Outram. "I want to pay people."
From Your Site Articles
Related Articles Around the Web