everydae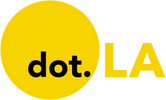 Get in the KNOW
on LA Startups & Tech
X
everydae
When Christine Outram, founder and CEO of Everydae, a digital tutoring app, met with investors last year to try to raise a seed round she kept being told to come back in six months.
"I guess you can say we were turned down," she said.
Outram decided to try a different route, turning to equity crowdfunding, which allows mom and pop investors to dabble in something that until recently was solely the domain of professional investors. Her campaign proved successful – she raised $1.2 million from 1,586 people who wrote checks between $250 and $50,000.
"I've been really pleasantly surprised by the whole process," said Outram.
For reasons no one can quite explain, equity crowdfunding is having its moment during the coronavirus pandemic. Wefunder, the largest funding portal, recently had its best three months in the company's four-year history, with investor volume up 35% February through April. In early May, the site recorded $2 million of investment in a single day, a new record.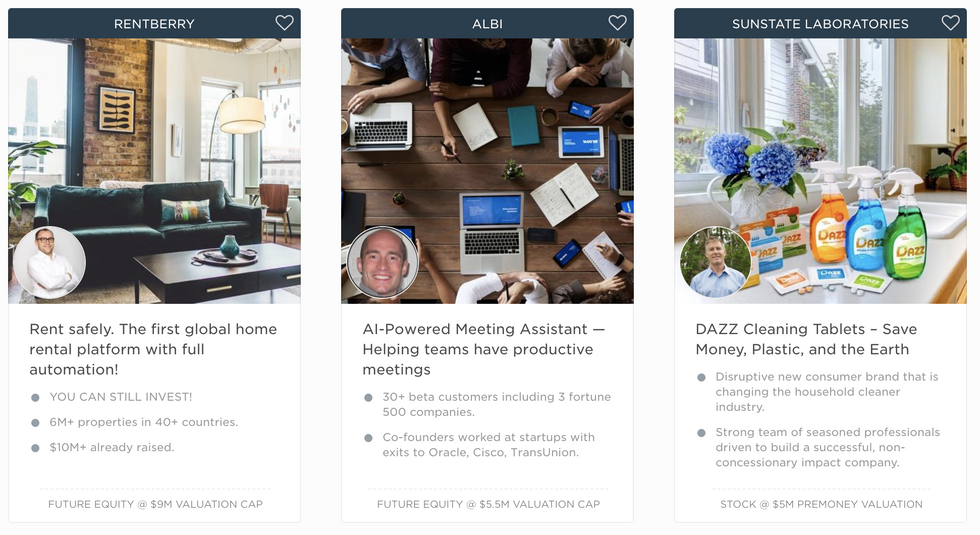 Wefunder had its best three months in the company's four-year history, with investor volume up 35%. assets.rebelmouse.io
"I have been so confused," said Nick Tommarello, co-founder and CEO of Wefunder. "I don't know the answer. The big question for us was always how we would respond to a recession. You would assume that people would not want to invest."

Tommarello theorizes that more startups are turning to platforms like his as other sources of capital dry up, attracting casual investors who don't mind parting with what usually amounts to no more than the cost of an expensive meal to take a lark on a company. The median investment is $200 and 80% are less than $500.
"Our users aren't rich but they're middle class," said Tommarello. "People are not allocating it as an investment, but as discretionary income. They say they can go out for dinner or back someone and support them."
Brian Citizen, who lives outside Washington D.C., has invested in about a dozen startups through Wefunder usually at $250 a piece, including Everydae.
"It's become a passion of mine and something I really believe in and it's also fun because I get to help out entrepreneurs and be a part of the building process," said Citizen, who adds that COVID-19 has made him more excited to invest. "I think there's an opportunity to get better deals. The terms are going to be better for investors."
There is an oft repeated statistic that 90% of startups fail. Even professional VCs who have been at it for decades expect most of their portfolio to be a bust, so experts are wary about casual investors trying their luck in such a risky asset class.
"Some analysts even project that equity crowdfunding could surpass VC investments in the not-too-distant future," Waverly Deutsch, clinical professor of entrepreneurship at The University of Chicago Booth School of Business, wrote in a post warning investors. "This may be exciting news for entrepreneurs, and perhaps for people eager to help start-up founders that they know—but will likely lead to a start-up bubble and massive losses for the majority of individual investors."
Citizen says he is well aware of the risks and limits his total crowdfunding investments to about $2,000 a year. "I'm only willing to invest what I'm willing to lose," he said. "But the returns have the opportunity to be great."
Wefunder is upfront with users about the risks and avoids any impression that users will strike it rich, according to Tommarello.
"Our marketing is very blunt that you might lose all your money and most startups will fail," he said. "We say that over and over again. We don't even talk about our investment returns."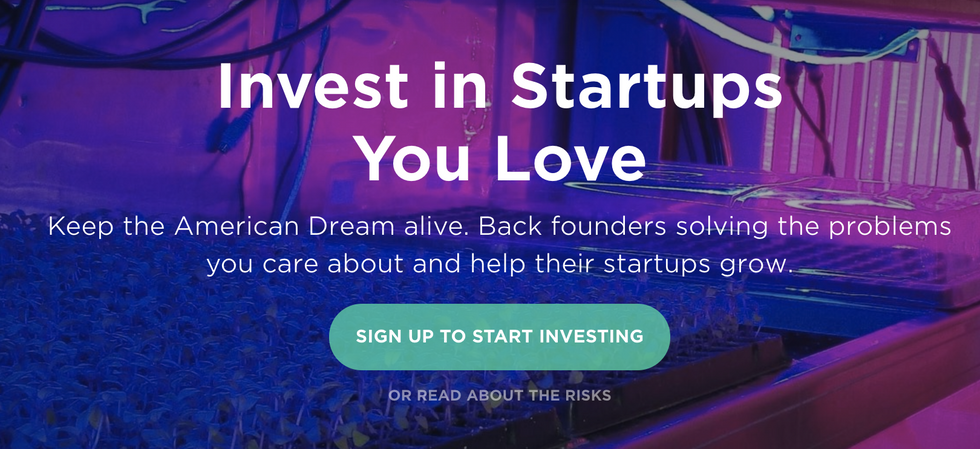 Instead of returns, the site tries to appeal to a blend of users' patriotism and altruism with a hopeful message on the homepage: "Keep the American Dream alive. Back founders solving the problems you care about and help their startups grow."
Equity crowdfunding was made possible by the SEC allowing anyone to invest in private companies in 2016, a privilege previously only accorded to "accredited investors" who made more than $200,000 per year or had investable assets of $1 million or more. A further loosening of the rules went into effect this year, which Tommarello says is likely contributing to the platform's popularity.
"A lot of the downsides have been taken away," he said. "The biggest crowdfunders previously needed to have thousands of direct shareholders on their cap table."
The SEC announced in May it would temporarily make it easier for companies affected by COVID to qualify. "In the current environment, many established small businesses are facing challenges accessing urgently needed capital in a timely and cost-effective manner," SEC Chairman Jay Clayton said in a statement.
Wefunder has backed 382 startups with $135 million, an amount smaller than many individual venture capital funds. Crowdfunding is still a niche, but it is gaining more widespread acceptance.
"I do think VCs are opening up to it more," said Kevin Morris, Chief Financial Officer at Wavemaker Labs, an early stage firm with offices in Santa Monica and Singapore. "Crowdfunding has been a bit of a bright spot in this economy so I think it would only help them."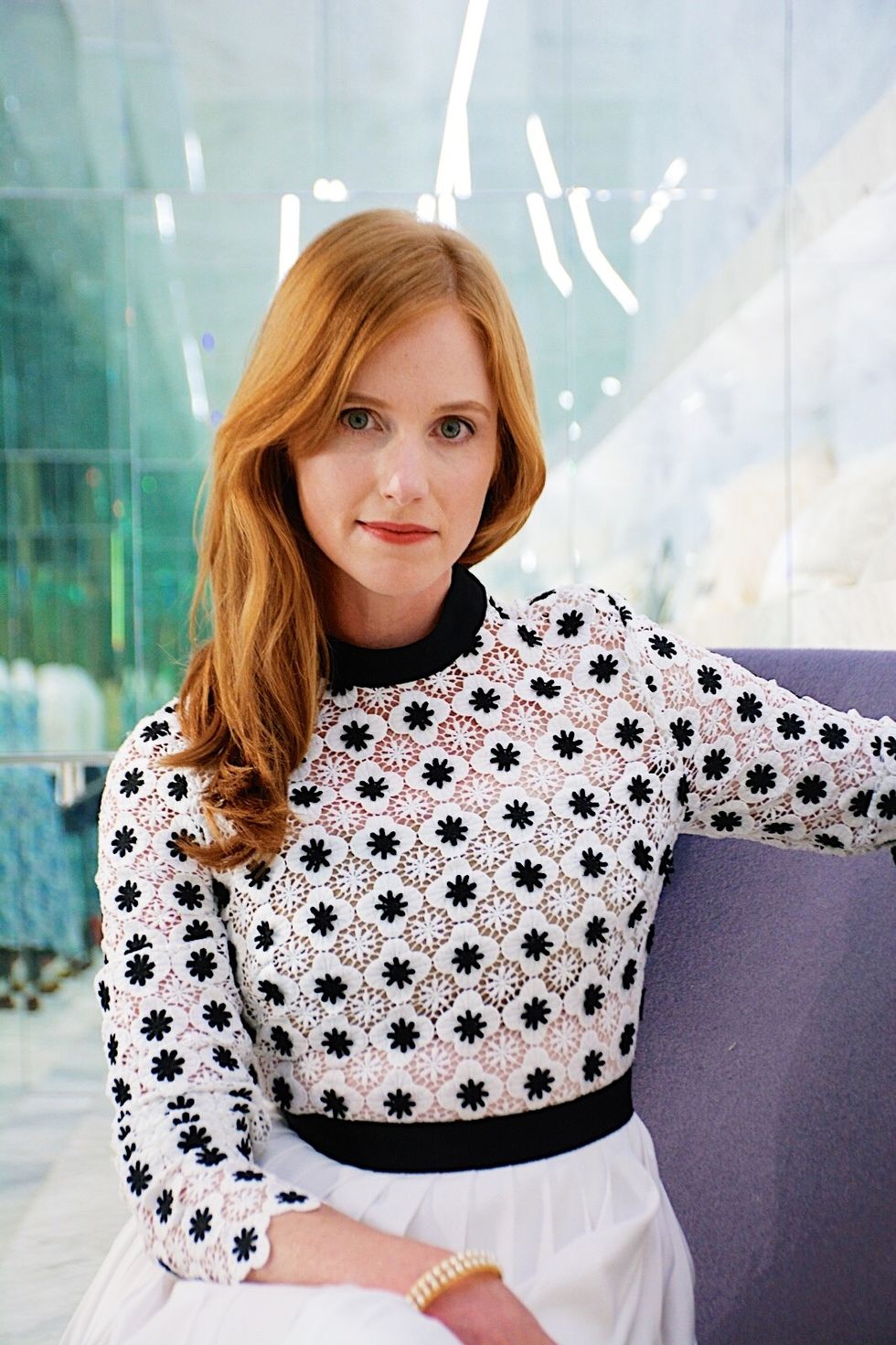 Christine Outram, founder and CEO of Everydae, a digital tutoring platform.
Wavemaker invests in the pre-seed and seed rounds of companies and then raises follow-up capital via equity crowdfunding, a strategy that has worked well with Miso Robotics, a robotic kitchen assistant and Graze, which makes a roomba-type device that mows lawns.
"Both of these businesses were always well suited for crowdfunding but what we've seen in COVID is businesses in the automation space are doing even better," said Morris. "With crowdfunding in general you can get slightly higher valuations than you would from a VC and in a business that is consumer facing you're not only getting capital but you're building brand ambassadors."
Marketing her virtual tutoring app has been one of the most appealing parts of equity crowdfunding for Everydae's Outram, but she says attracting investors took considerable effort. Most campaigns, including hers, see a spike at the beginning but trail off after the initial excitement.
"My job was to always have new news to draw eyeballs to the page," she said.
Outram posted a steady stream of content to her Wefunder page and appealed directly to podcasts and groups centered around education and investing. She also bought ads on Instagram and Facebook, which proved to be worthwhile when a Facebook ad led to a $150,000 commitment.

"What a lot of founders don't realize Is that equity crowdfunding is as much work as other kinds of fundraising," she said.
From Your Site Articles
Related Articles Around the Web
When Jessica Toh, co-founder and CEO of Huckleberry Labs, was pitching a venture capital investor recently – via Zoom video naturally – Toh glanced at her computer screen and worried something seemed off.
"The other person looked so still," she said. "I thought she was frozen."
Toh was forced to make a split second decision. Should she pause and see if something was wrong or keep going as if nothing was amiss? She opted to plow ahead with the presentation she had delivered hundreds of times for her app that helps monitor the sleep patterns of babies, but it was hard to concentrate when she thought she might be speaking to herself.
"What I didn't realize is how that was coming across in the way I was talking," she said. "It turned out the investor wasn't frozen but just was really still."
Toh did not receive the check. And, when she asked for feedback, was told she did not come across as passionate about what she was building. "That was a shock because everyone else can see how passionate I am," said Toh. "I realized when it's over Zoom it's so hard to have that personal engagement and things come across in a different way."
Toh's experience illustrates the pitfalls of fundraising in the COVID-19 era. After a decade of ever rising valuations put founders in the driver's seat, everything suddenly changed in March when investors literally locked their doors and retreated to triaging their existing portfolio.
U.S. venture capital investment fell by 46% from March to April, according to Pitchbook data. During the global financial crisis, fundraising fell by nearly 60% from 2008 to 2009. "Fasten your seatbelts," warned the National Venture Capital Association in a report last month. "It's going to be a bumpy ride."
The start of a once-in-a-100-year global pandemic certainly is not an ideal time to be raising money for your exciting new startup idea.

"If you don't need to fundraise, I wouldn't go out right now," said Franky Bernstein, founder and CEO of Markett, a word-of-mouth marketing company. "It's definitely hard out there."
But what if you have no other choice than to raise cash? dot.LA talked to a half dozen founders about their experience. Admittedly the sample size suffers from self-selection; most of those willing to share their stories have still managed to raise funds because their companies are not adversely affected by coronavirus, or in some cases have benefited from it. But it has not been easy, with lower valuations, mixed feelings about trying to proceed as normal during such un-normal times, and an increase in ghosting. More than one founder compared fundraising right now to online dating.
"It's not a great time to go out and meet people," said Bernstein. "I feel bad for single people and for people who have really good ideas right now."
Another L.A. founder, who did not want to be identified because she was afraid of alienating potential investors, says she started to raise an $800,000 seed round in February and by early March had secured commitments from a group of angel investors for half a million dollars. But by mid-March, she suddenly stopped getting replies to her emails and phone calls.
"Everyone just started ghosting," said the founder. "I was like 'oh my god, the angels are gone.'"
The founder realized investors who had committed to help build her business were now facing their own financial and personal problems, and the last thing they wanted to do was to write a $25,000 check for a risky startup.
"That was tough to take," said the founder. "They gave us a verbal commitment and they wouldn't even respond to my email. But you also don't know what they're going through. I thought it might be insensitive to follow up because you don't know what's going on. I thought maybe I should wait until next year and try this again."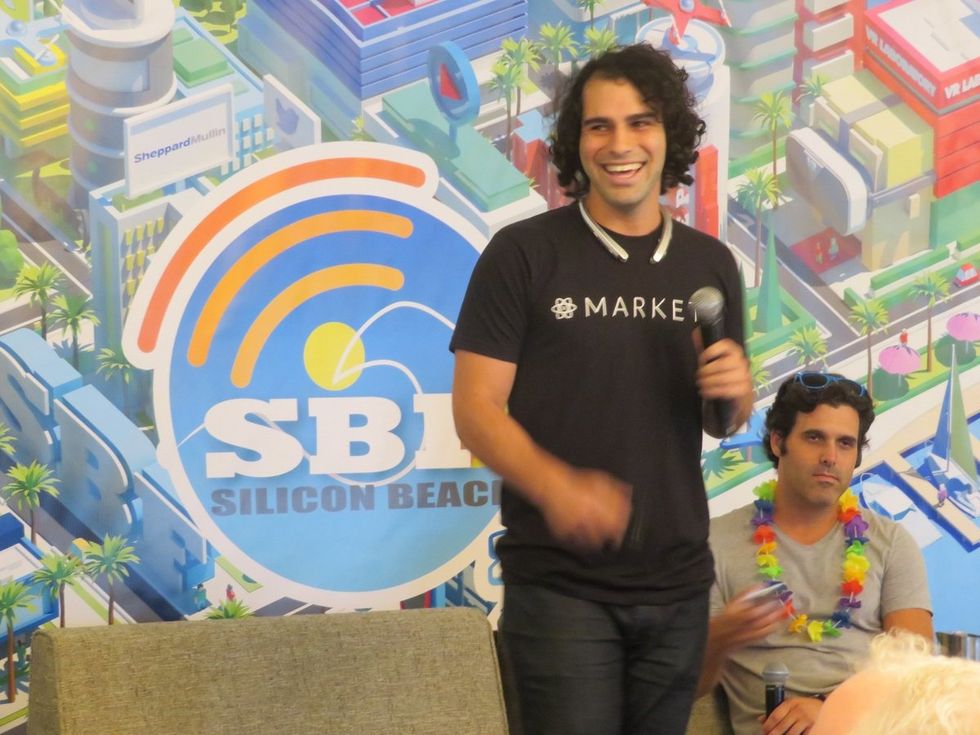 Markett's Franky Bernstein, in more social times.
Founders say that in retrospect they wish they would have started fundraising just a few months earlier when they no doubt would have received more favorable terms.

"We would have been able to raise significantly more money significantly faster if we would have started in December and closed in February," said Bernstein, who says he's still happy with his valuation and thankful to have a network of VC's he can draw upon. But adds: "The investors definitely have more sway now more than ever."
Even though both sides had already agreed to terms, Steven Dietz, founder and CEO of United Dwelling, said he decided to voluntarily lower the valuation of his company's $10 million series B round once the pandemic hit to avoid what he described as "ongoing awkward conversations" with investors."I think valuation has to adjust," Dietz said. "We took it down 10 percent and moved forward."

Dietz, Toh, and Bernstein had the fortune to start companies well-suited to the coronavirus era and they have been able to raise their rounds though it has taken longer than they expected.
"People are definitely still writing checks but things are moving much slower than they used to, from first meeting to check," said Bernstein. "But we're in a lucky position because I decided a couple years ago I want to run a profitable business."
Normally founders are not shy about touting their accomplishments – investors generally do not want to back a failing company –but in this environment no one wants to be seen as gloating.
"I would never want to capitalize on a global tragedy but I'm so grateful to be in the online learning sector." said Christine Outram, founder and CEO of the virtual tutoring app Everydae, which has seen an uptick in users during stay-at-home orders that helped her close a $1.2 million round.
The startup community is close-knit and competitive and now there is sensitivity about touting your latest fundraise or valuation at a time when many of your friends may have been recently laid off or are struggling.
"It's this weird thing because we got positively affected by this," said Ryan Chan, founder and CEO of Upkeep, which announced May 12th it has raised $36 million in Series B funding. Chan says the pandemic has only made UpKeep more appealing because it is a mobile platform that helps companies streamline maintenance and cleaning requests, which are crucial as workers return to the workplace.
"I feel weird talking about it because I know a lot of companies aren't doing well," said Chan.
Baffled by the restrictions and sensing a race against the clock until they run out of cash or the program does, small businesses are scrambling to apply for government-backed loans to keep their companies afloat.
The requirements are especially confusing for venture-backed companies, many of which could be excluded from help under the original working of the $2 trillion stimulus package signed into law last week in response to the Covid-19 pandemic.
"The stress of this is just tremendous because the money will be gone in a flash," said the owner of a company in downtown L.A. who preferred to remain anonymous because he did not want to alarm his employees. "No one knows what the rules are and this could mean the difference in my firm having to lay people off and not."
Friday is the first day businesses with fewer than 500 employees can apply for loans of up to $10 million under the Small Business Administration's Paycheck Protection Program.
Anxious startup founders received the news they were hoping to hear Thursday when House Minority Leader Kevin McCarthy (R-Calif.) told Axios it was his expectation that the Treasury Department would issue new guidance in the next "day or two" that makes startups eligible for relief.
"I just got off the phone with Treasury Secretary Mnuchin and this is going to be solved," McCarthy said.
But lawyers following the daily twists and turns of interpreting the hastily written legislation say it is too early for startups to breathe a sigh of relief.
"This remains an extremely fluid situation with new information being released daily," said Michael Avent, a partner at Perkins Coie LLP. "It is my hope that we will have clarity on these issues before the SBA begins accepting applications, but that is far from certain at the moment."
Startup founders are eager for a resolution, worrying if they act too soon the rules won't be solidified and if they wait the program, or their business, might run out of money.
"I'm hopeful we will qualify but I'm not counting on it," said Sofya Polyakov, CEO & Co-Founder of the Noun Project. "I'm in daily communication with our legal team but there's still not enough clarity on whether we would qualify."
The uncertainty stems from an "affiliation rule" that would require startups to count all the employees of other startups that their VC investor has backed, likely putting many startups over the 500-employee threshold, even if the companies are completely separate.
"The hard part is you have to look at affiliates and what it means to be an affiliate," said Avent.
In general, he said companies with a long roster of angel investors will have an easier time qualifying, which are usually early-stage startups. But Avent cautioned, "there are certainly companies that are very young and received venture funding at a very early stage," which could be problematic.
"The less likely that you have one investor that exercises control the better your chances of escaping affiliation," he added.
Another issue, especially for startups in expensive cities like Los Angeles, is that salaries are only covered up to $100,000, which leaves out most tech workers.
Christine Outram, CEO of Everydae, a seed stage digital tutor for high school students, estimates that the payroll protection would only cover two of her six employees.
"I don't want to lay anyone off, " said Outram. "I want to pay people."
From Your Site Articles
Related Articles Around the Web