mulan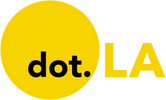 Get in the KNOW
on LA Startups & Tech
X
mulan
Streaming continues to outperform expectations, led by Disney Plus, where worldwide subscribers have grown past 73 million.
Disney's other divisions remain in a tough spot, though live sports has helped the company's media networks division.
The formerly lucrative amusement parks division's struggles continue, with Disneyland expected to remain closed until 2021, prompting chief executive Bob Chapek to take a shot at California Governor Gavin Newsom.
Disney Plus was the shining star for Disney's year-end earnings report on Thursday. Paid subscribers blew past expectations to 73 million as of October 3rd. Reported quarterly revenue of $14.7 billion beat Wall Street expectations, although it still represents a 23% decrease year-over-year.
Disney shares jumped by as much as 6% in after-hours trading on the news.
Part of Disney Plus' subscriber boost can be attributed to the July release of "Hamilton," anticipation for season two of "The Mandalorian" that began to roll out in October, and the move to bring "Mulan" to the platform for a $30 fee, rather than proceed with a (delayed) theatrical release.
The company did not provide specific figures for "Mulan" on Disney Plus, though chief executive Bob Chapek noted that its performance suggests "we've got something here in terms of the premier-access strategy."
Notably, over a quarter of Disney Plus' subscribers come from Disney's Hotstar subsidiary in India, where the average revenue-per-user is below $1, according to media analyst Rich Greenfield.
More subscriber growth is likely, as Disney Plus will launch in Latin America next week, Chapek said in prepared remarks. Pixar's "Soul" will also premiere on the service, for free, in December.
Overall, Disney's streaming umbrella, which includes Hulu and ESPN Plus, now boasts over 120 million subscribers worldwide. When Disney Plus launched in November 2019, the company had projected it would take five years to gain 60 - 80 million subscribers.
"The real bright spot has been our direct-to-consumer business, which is key to the future of our company," Chapek said in a statement, adding that Disney will be "heavily tilting" its investment from linear to DTC.
Disney's Downside
While that streaming-centric future has been accelerated by the pandemic, the coronavirus continues to devastate Disney's parks and experiences division. With some parks shuttered completely and others operating at limited capacity, quarterly income fell $2.4 billion year-over-year, while full-year income fell $6.9 billion.
That loss fell heavily on the company. Overall quarterly operating income fell 82% year-over-year. Fiscal year total revenues saw a 6% decline to $65.4 billion, while operating income fell 45%.
The company expects Disneyland to stay closed until 2021. Chapek took a shot at California Governor Gavin Newsom, who has ordered Disneyland to remain shuttered indefinitely.
"We are extremely disappointed that the state of California continues to keep Disneyland closed," said Chapek in his prepared remarks. "We believe state leadership should look objectively at what we've achieved at our parks around the world.... as opposed to setting an arbitrary standard."
Chapek noted that Orlando-based Disney World has been able to increase from 25% capacity when it reopened in July to 35% capacity while remaining in compliance with social distancing guidelines.
He also expressed optimism despite the bleak figures. "Through forward bookings and reservations, people are showing encouraging signs to spend time with us at a Disney park," he said.
Disney's media networks, which include ESPN, ABC, FX and the Disney Channel, saw a revenue bump for both the quarter and the year, of 11% and 14%, respectively, boosted by advertising associated with the return of live sports. On the studio side, with production continuing to face challenges, quarterly revenues fell 52%, while the yearly figure dropped 13%.
The company also announced it is permanently suspending its dividend, which some investors have been calling for in order to invest further in streaming.
Walt Disney Company is restructuring its operations to prioritize streaming as the pandemic reshuffles the entertainment industry.
With the new structure, there will be three content groups: movies, sports and general entertainment such as television shows. Another arm will determine on which platforms content will be distributed.
"Managing content creation distinct from distribution will allow us to be more effective and nimble in making the content consumers want most, delivered in the way they prefer to consume it," said CEO Bob Chapek in a statement released on Monday. The distribution group will be led by Kareem Daniel, former head of the company's consumer products business.
Walt Disney Studios co-chairs Alan F. Horn and Alan Bergman will oversee Studios, the division focused on movies and theatrical franchises. Media Networks Chairman Peter Rice will oversee General Entertainment, including television series and long form content for streaming and cable. ESPN head Jimmy Pitaro, will run the Sports group
All four content group leaders and Daniel will report to CEO Bob Chapek.
The move comes as the entertainment giant continues to be pummeled by the pandemic. Last month, the company announced that it would layoff 28,000 workers from its theme parks. Disneyland in Southern California remains closed and attendance at Disney World in Florida is lagging. Movie theaters across the country have also been closed or not at full capacity.
But Disney has found success in streaming. In August, the company announced that it had 60 million subscribers to its Disney Plus streaming service. Add in ESPN+ and Hulu, and the company's total subscriber count now tops 100 million.
Like other studios, Disney has opted to shift theatrical releases online,
moving "Mulan" to Disney+
and additional for $30. Disney also recently announced the Pixar film "Soul" will be released on the platform on Dec. 25.
Looking for something to do this holiday weekend? Grab the (microwaved) popcorn and 'let's get down to business.'
Disney is releasing its live-action remake "Mulan" on Disney+, with potentially groundbreaking implications for how tentpole films are usually released.
If you're a Disney+ subscriber, you can gain exclusive access — but you will have to pay $29.99 on top of the monthly subscription fee. To purchase, head to your Disney+ app on Apple, Roku and Google platforms or to Disney+'s website. You'll retain the film for as long as you remain a Disney+ subscriber. But if you're planning to catch "Mulan" when it's added to the general Disney+ library, you'll have to wait until December 4th.
I worked as a senior analyst at Disney when it was just beginning to devise how to bring its content direct-to-consumer. This is another shrewd business experiment for the media giant to test out a little disruptive distribution. Streaming has become a core part of its strategy as the pandemic wreaks havoc across traditional revenue streams. And as many users hop between streaming services, the "Mulan" release may give Disney+ a well-timed incentive to keep customers from cancelling subscriptions while they await the next season of "The Mandalorian." Giving its users sustained access to one of 2020's only films — and a key addition to its princess franchise at that— could give Disney+ a stickiness advantage over its competitors.
So how should you evaluate whether Mulan's release is a success?
The New Economics of the Release
Let's consider the pure revenue economics of the film. From the outset, the potential audience pool is smaller compared to a wide theater release. By limiting purchases to Disney+ subscribers, you eliminate the prospect of reaching every individual that has access to a theater. And while not everyone frequents theaters regularly, the number is certainly higher than the service's subscriber base.
"Mulan"'s debut may incentivize new Disney+ sign ups though, adding to an already hefty base of around 60 million subscribers. Now, "Mulan" is the first Disney live-action remake to receive a PG-13 rating for "sequences of violence" — something which may deter parents from picking it for family movie night — but that could be counterbalanced if the movie can draw in the young male demo, where strong female-led films tend to struggle.
These recent live-action films have grossed anywhere from around $400M to $1.7B worldwide. A key caveat to remember is that on Disney+ entire families will watch "Mulan" together, rather than purchasing a separate ticket for each viewer at the theater (families, this is actually a steal for you). So if we assume "Mulan" measures up against its peers creatively, roughly a quarter of those 60M subscribers would have to pay $29.99 to compete on the low-end performance of ~$400M. And to pass the coveted $1B mark? Over 50% of Disney+ users would need to purchase access.
Now, this back-of-the-envelope math solely considers Disney+ and does not take into account that "Mulan" will receive a traditional release in countries where cinemas are open and Disney+ is not available — like China. Regardless, the Disney+ release will have to convert a significant portion of its base to bring in as much as a traditional theatrical release — albeit a base of proclaimed Disney fans.
Streaming Subscriptions
The complicating factor is that a dollar spent with the streaming platform is more valuable to Disney than one spent at the theater. With a traditional release, cinema distributors take about 40-50% of box office revenue over a film's run, whereas an Apple or Google will only take 30%. And if a subscriber purchases directly via the Disney+ website, Disney keeps 100%… not to mention the increased revenue from potential new signups. It is an intriguing nuance that will certainly impact Disney's evaluation of future release strategies.
Business Unit Monetization
The other key aspect is the business unit halo effect. What makes Disney special is its franchise monetization engine. Although difficult to quantify, Disney evaluates how intellectual property can be leveraged beyond a film, into merchandise, experiences, and spin-offs. Social distancing has revealed where that engine is vulnerable. Disney won't be able to repeatedly engage fans on a theme park ride or at retail stores, which could make it difficult to build a strong franchise. The Disney+ release will not address those challenges. Further, downstream revenue from DVD and digital sales will suffer from this move. There is no need to buy another copy of "Mulan" when your purchase lives in your Disney+ app.
Branding and Data
There is significant upside to be captured, though. When subscribers can rewatch "Mulan" whenever they like, it makes it much easier and faster for Disney to create a legion of superfans and to build brand affinity. Further, the direct access to "Mulan" purchasers' data is invaluable — something impossible to capture for theatergoers. When the pandemic does pass, Disney will have a more sophisticated understanding of its fans and can use that to better engage consumers across its businesses. They will know you're not only a "Mulan" fan, but that your family also frequently watches "Frozen"; don't be surprised if you get a targeted invite to hang with Olaf at the parks.
With all these dynamics at play, how the "Mulan" experiment turns out will have important repercussions not just for Disney, but Hollywood in general. While I doubt the movie's success or lack thereof will completely overhaul the way movies are currently released, I think that we will see lasting changes, from the way studios experiment with a variety of distribution methods to a reduction of the length of time movies stay in theaters.
Different studios are likely to have different strategies for each of their films, but the belief that a tentpole movie needs to start with a theatrical release is about to be tested.
___
Kelly O'Grady heads up video for dot.LA and serves as chief host & correspondent. You can watch her speak about Disney here. Find her on Instagram @kfogrady and email her at kelly@dot.LA.